As Emily M. Pfeil looks back on growing up in Adams, it all makes sense for her as to how she stumbled into a career of helping to produce documentaries, including one released last month on PBS that has received widespread acclaim.
"It's been incredible, with incredible opportunities along the way," the 2011 South Jefferson Central School graduate said. "I feel very lucky."
In high school, Ms. Pfeil was active in the arts such as stage musicals and band. She enjoyed broadcasting the morning news announcements on high school closed-circuit television. At home, Ms. Pfeil and her younger brother, Andrew, along with her friends would make short video skits.
There were the trips to museums that Ms. Pfeil's parents, David and Patricia Pfeil, would take Emily and Andrew on.
"That was something they enjoyed doing, and once they had kids, every single family trip we went on, there was a museum," Ms. Pfeil said in a phone interview from her home in Brooklyn. "My brother and I always enjoyed it. I remember learning so much. I never really thought, 'This is something I could do for a living.' I never made that connection into college until I did my internship with my colleagues that this was a job."
Her latest job involves doing outreach for the documentary, 'Driving While Black: Race, Space and Mobility in America." Ms. Pfeil was one of the producers for the film.
"I worked with such an incredible team that's so passionate about this," she said.
Ms. Pfeil graduated from SUNY Albany's Honor College with a bachelor's degree in communications with minors in art history and business. She interned at the art museum at SUNY Albany and later at the New York State Museum.
The internships inspired her to earn a master's degree in museum studies from the SUNY-Oneonta partnered Cooperstown Graduate Program, where she interned with the Museum of the Earth and the Cayuga Nature Center in Ithaca, and particularly its research entity the Paleontological Research Institution.
The Cooperstown Graduate Program was founded in 1964 and is one of the oldest museum studies graduate programs in the country.
"It's an incredible program — very small, very intimate and it's generalists (focused), so you learn lots of different things about exhibits, exhibit design, education, how museums run, fundraising and grant writing," Ms. Pfeil said.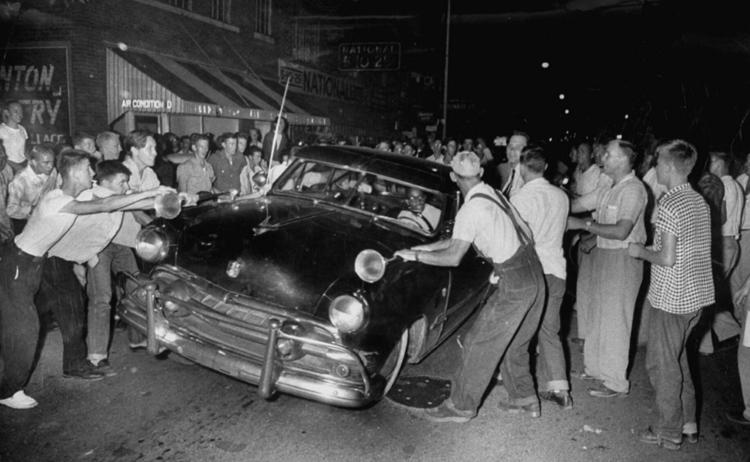 But it was a project that the program's director was working on that led Ms. Pfeil into the world of producing film documentaries.
Earlier this year, W.W. Norton published the book, "Driving While Black: African American Travel and the Road to Civil Rights" by Gretchen Sorin, director and Distinguished Professor at the Cooperstown program.
Ms. Sorin started her research more than 20 years ago as an exhibition curator assembling visual records and oral histories on how the automobile provided greater mobility for black Americans while further exposing them to systemic racism across the country. As she began her book, she approached filmmaker Ric Burns, whom she had worked with previously.
Mr. Burns has been writing, directing and producing historical documentaries for over 25 years, since his collaboration on the PBS series "The Civil War," (1990), which he produced with his brother, Ken, and co-wrote with Geoffrey C. Ward.
"They decided to start making the film and there was an opportunity after I graduated from graduate school to come in on the project kind of like on the ground floor and help to get things moving," Ms. Pfeil said. "There had been a few interviews that had been conducted, but they needed another hand. It was a temporary position, but they extended it."
She's been working at Mr. Burns's Steeplechase Films for three-and-a-half years.
"It's not the direct route I thought I'd be on, but if you look at it, it's all about the stories and history and bringing something together that's engaging to an audience," Ms. Pfeil said.
Since founding Steeplechase Films in 1989, Mr. Burns has directed some of the most distinguished programs for PBS including "Coney Island" (1991), "The Donner Party" (1992), "Into the Deep: America, Whaling & the World" (2010) and "The Chinese Exclusion Act" (2018).
His work has won numerous film and television awards including six Emmy Awards and two George Foster Peabody Awards.
Ms. Sorin's and Mr. Burns's two-hour documentary, "Driving While Black: Race, Space and Mobility in America" premiered Oct. 13 on PBS stations. It's streaming for free on the PBS website and app through Wednesday.
Ms. Pfeil, one of four producers for "Driving While Black," traveled around the country, from New Orleans to San Francisco, for the project.
"I helped to organize the shoots and then go on them to help execute," she said.
Ms. Pfeil was surprised about how willing and excited people were to share their stories.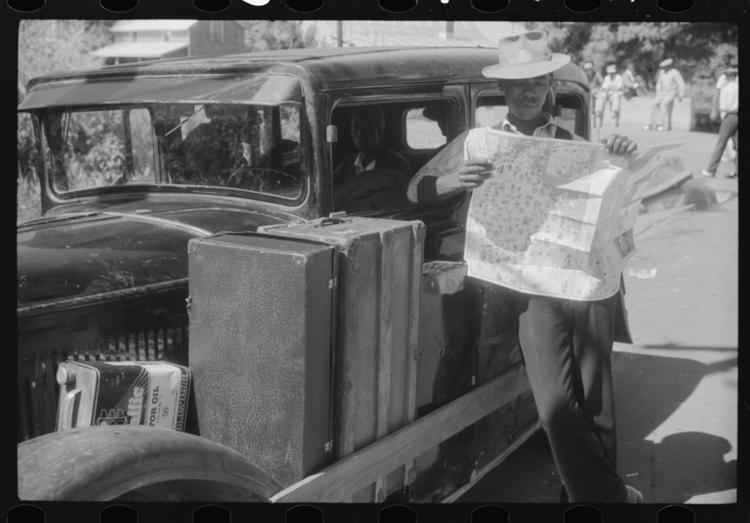 "For someone who is white and grew up in a predominately white area, it was a lot of learning. I learned so much and we got to meet some incredible interviewees," Ms. Pfeil said. "A few of them were in their 90s. They were so sharp and gave us some great nuggets of wisdom and horrific stories about what they remember growing up."
Filmmakers, Ms. Pfeil said, worked with organizations such as The National Museum of African American History and Culture, a Smithsonian Institution in Washington, D.C. It opened in 2016.
"One of their big initiatives before they opened was to go across the country and say, 'We want that scrapbook, we want the stuff in your attic, we want to digitize your family movies,'" Ms. Pfeil said. "That was cool to see what they have collected in their huge collection. A few people let us use some of their personal photographs and home movies. That was really special as well."
"Driving While Black" chronicles the history and experiences of African Americans on the road from the advent of the automobile through the seismic changes of the 1960s and beyond. It is told in large part through the stories of those who lived through it.
"Gretchen says this all the time, that 'driving is one of those experiences that everyone knows about and thinks about,'" Ms. Pfeil said. "It's kind of like this universal experience, of being on the road and the open road and the adventure. Especially, growing up in upstate, you need a car. It's really easy for people to connect with this story because it's such a common thing. Lots of people understand driving. If that can be an entry point for people, then you can start to think about the issues that we've come across in the film."
Filmmakers say that the right to move freely and safely across the American landscape has always been unequally distributed by race. Ms. Sorin, in a PBS news release said, "Black and white travelers went down parallel roads, and the experience for Black drivers on the road is something unknown to most white Americans. For African Americans, travel by automobile during the 20th century posed a paradox: although cars freed them from the tyranny of the Jim Crow bus or train, they faced intimidation and even violence when they ventured out on the road."
Ms. Pfeil said that one of the things that surprised her was discovering how prevalent the Ku Klux Klan became.
"In Denver, in the early 1920s, almost the entire state had KKK members in political posts, local governments and state governments," she said.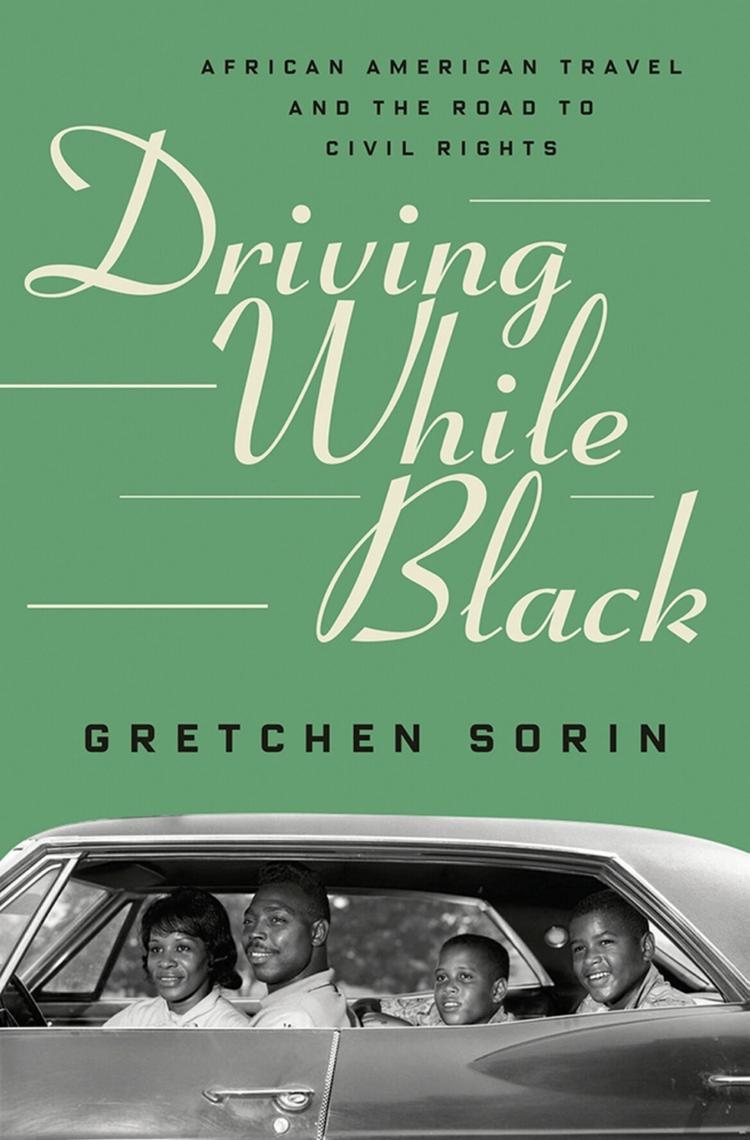 According to the Denver Public Library, the Ku Klux Klan had no presence in Colorado in 1920. But by 1925, its members and sponsored candidates controlled the State House and Senate, the office of Secretary of State, a state Supreme Court judgeship, seven benches on Denver District Court, and city councils in some Colorado towns. The Klan was stronger in Colorado than in any other state.
"That was interesting to see, in general widespread scope across the country, how white supremacy and that kind of thing spread so quickly," Ms. Pfeil said.
Ms. Pfeil has worked on other projects at Steeplechase Films: "VA: The Human Cost of War" (2017), "The Chinese Exclusion Act" (2018), "Made for Each Other: A History of the Bond Between Humans and Dogs" (2019), and "Oliver Sacks: His Own Life" (2019).
She is producing several upcoming Ric Burns films, including the "Alaska Film Project" and "New York: The Future of Cities."
Mr. Burns's "New York" project that Ms. Pfeil is producing is the ninth episode of his series, "New York: A Documentary Film." The eight-part series ran on PBS from 1999 to 2013. "New York: The Future of Cities" is a "new chapter" of the award-winning, 17½-hour original series.
Ms. Pfeil enjoys working on documentaries because of their personal and artistic elements.
"Visually, there's so many interesting things you can do with film," she said. "It's a fun medium. Working in museums, I always thought I'd be working on exhibits. This is a different kind of exhibit, but there's a lot of the same things there."