LOUISVILLE — Rain didn't dampen the spirits of the families that spent their Saturday enjoying the fall and Halloween festivities at Breezy Maples Farm in Louisville.
"We have been busy. We're seeing it grow up to this point. People come and spend several hours," said Jim Kenney, whose family opens up their farm to the public in mid-September to enjoy a variety of activities.
Breezy Maples Farm is an "agri-tainment company" that specializes in pumpkins, Christmas trees and farm-focused entertainment for visitors of all ages. The family purchased the farm at 331 Willard Road 12 years ago, and this is the 11th season they've opened up for some fall and Halloween fun.
"We always start in mid-September and go through Halloween," Mr. Kenney said.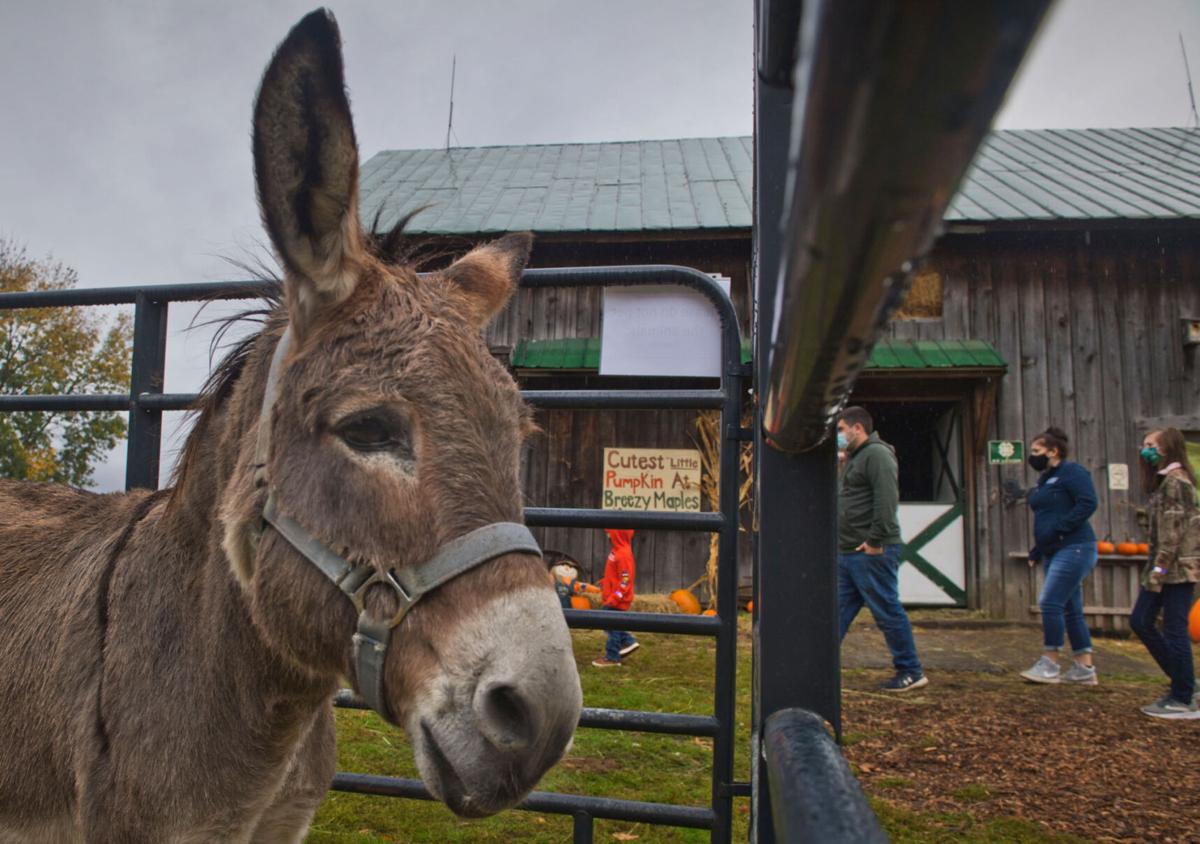 Visitors will find a "Corny Corn Maze" of about a half-acre to wander through, wagon rides, pony rides, bounce house and lots of animals — goats, donkeys, rabbits, chickens, ducks, geese and horses big and small, to name a few.
"The children loved animals, and here we are," Mr. Kenney said.
While the animals are on display throughout the farm, there's no petting zoo this year because of COVID-19 restrictions.
"They can't pet them, and we had to eliminate feeding the animals. People still enjoy seeing them," he said.
He said the family used to pick a pumpkin patch in New York to visit every year, and now they have their own five-acre patch that yields pumpkins big and small. Those pumpkins are on display throughout the farm. Guests are invited to sit on a bale of hay, below a sign that reads, "Cutest little pumpkin at Breezy Maples Farm," and have their picture taken.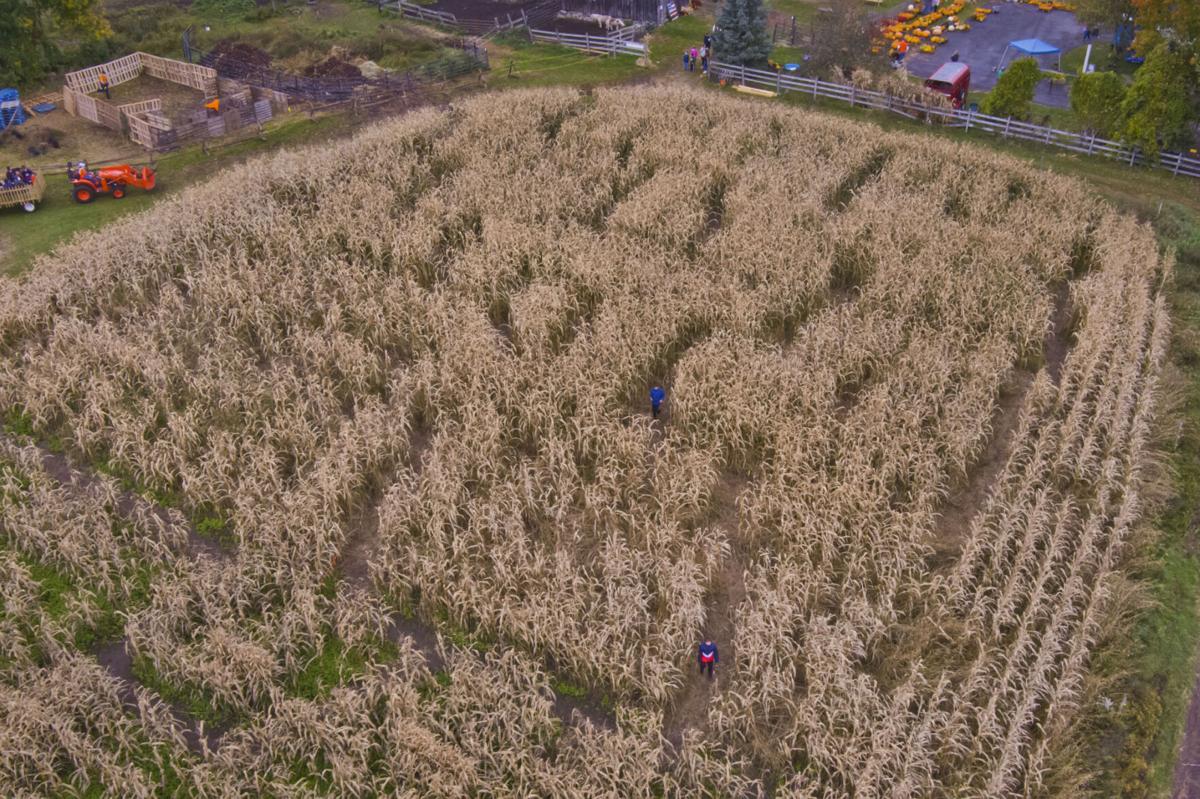 The first year they opened was a little slow, but Mr. Kenney said that's not the case anymore.
"It's grown quite a bit," he said.
In fact, he said, they've seen some families nearly every year that they've been open. And this year, with activities limited by COVID-19 cancellations, he said they're seeing a lot of new faces behind the face masks that are required for everyone over 2 years old. In addition to masks, social distancing is followed, and areas are sanitized regularly.
Visitors can typically find new attractions added every year.
"We work year-round to be able to do this. We continue to add. We work on things we want to get. We have big visions," Mr. Kenney said.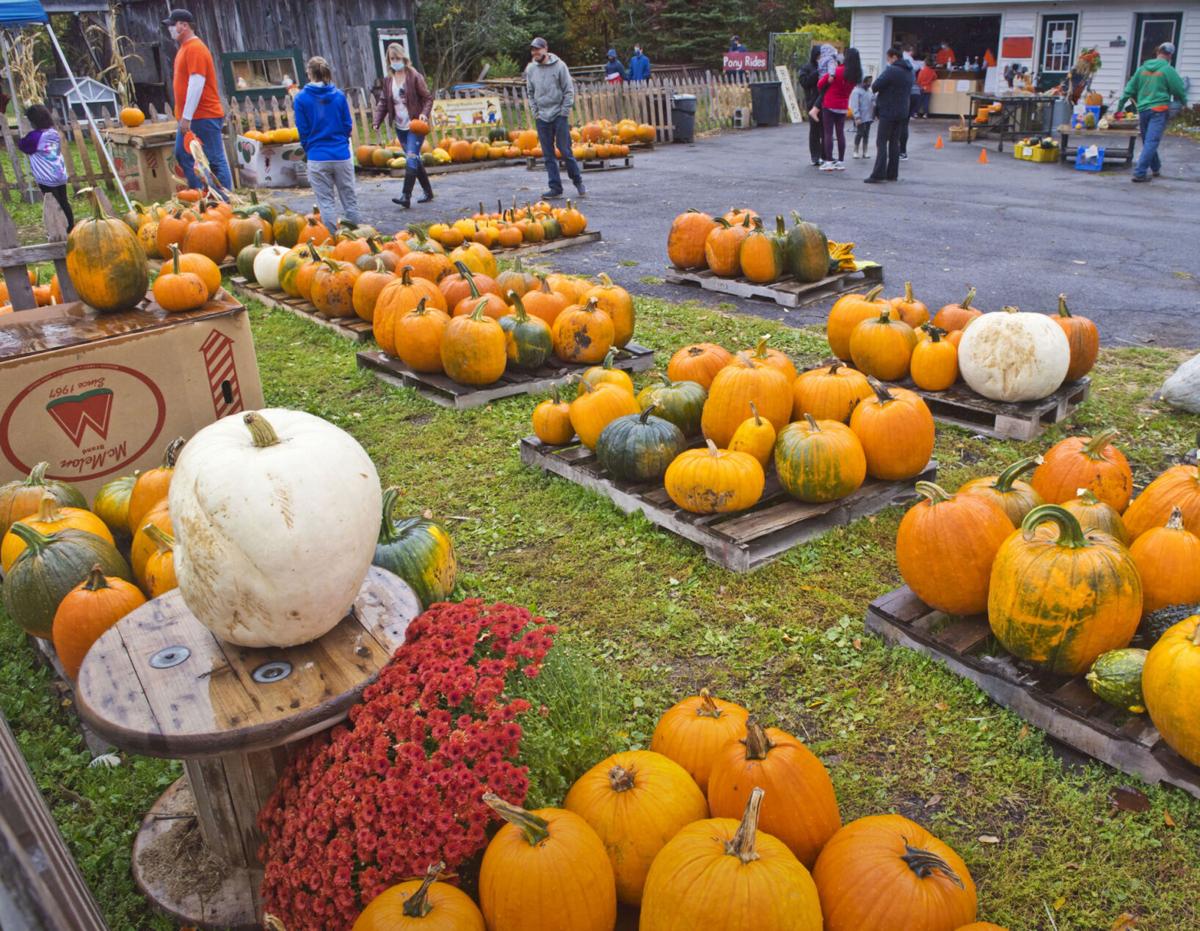 Visitors can look forward to another event starting Oct. 16, when they introduce the night-time activity, "Forest of Frights." The gates for that event open at 7 p.m. and run until 9 p.m. Friday and Saturdays through October. The trail is closed down at 10 p.m.
"It's fairly long. It's roughly a 15-minute walk in the woods," he said.
But, it's more than just a walk. There are "jump scares and lots of cool stuff to see," he said.
In addition, they've added special effects this year to make the trip through the woods even more enjoyable.
Visitors will also be able to enjoy the Corny Corn Maze with flashlights, and wagon rides that will lead to a marshmallow roast.
Breezy Maples Farm is open from noon to 6 p.m. Saturdays and noon to 5 p.m. Sundays. Starting Oct. 16, they're also open from 3 to 9 p.m. Fridays. They'll be open from noon to 5 p.m. on Columbus Day, and will be open Halloween weekend.
Admission is $5 for ages 2 and up, and horse and pony rides are an additional $4.
Once Halloween weekend is over, Mr. Kenney said they take a Thanksgiving break and then, as Christmas draws closer, they begin selling Christmas trees.