SARANAC LAKE — Volunteers were out and about Thursday morning, working to finish building the Winter Carnival Ice Palace. The structure was completed later in the day and topped with flags.
The carnival is set to open 7 p.m. Saturday — roads will be closing by 6:15 p.m. — with the lighting of the Ice Palace and Hotel Saranac's opening fireworks display.
The event's committee is not encouraging people to come to the village for this year's carnival in order to prevent spreading the coronavirus.
Committee Chair Jeff Branch, speaking Thursday from atop the Ice Palace, said visitors should not travel to the village for the 2021 Winter Carnival.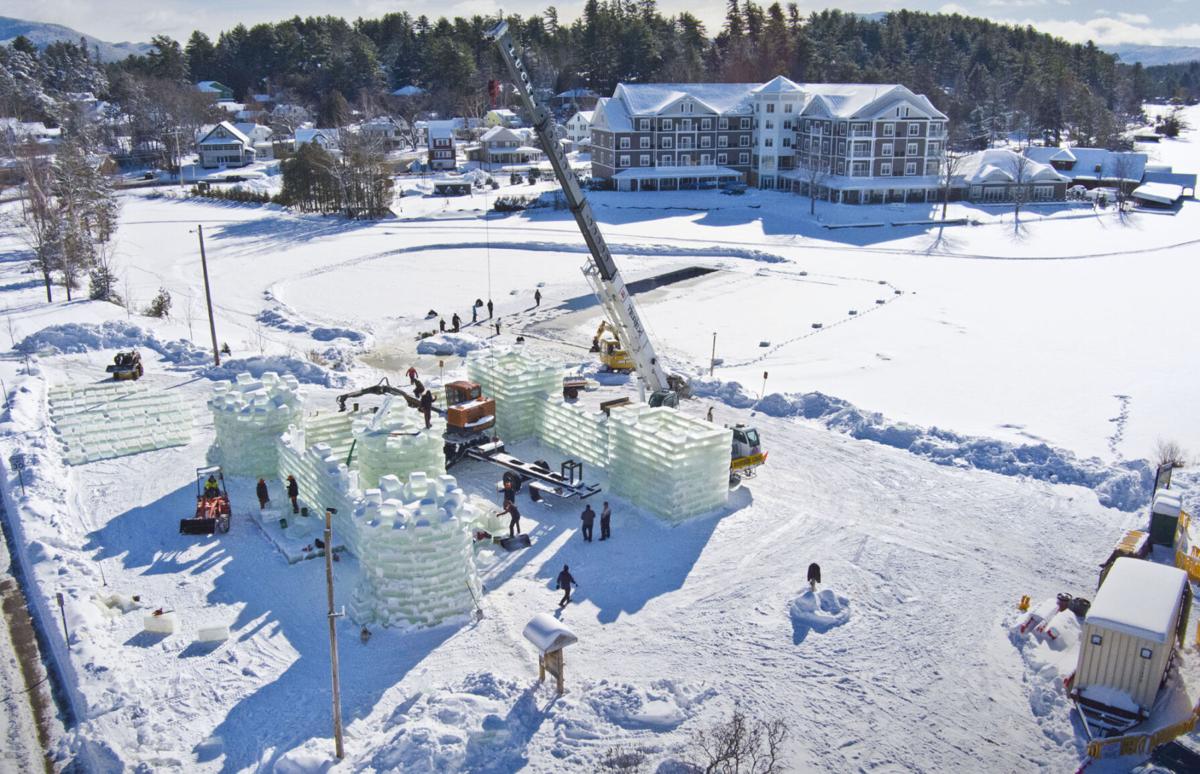 "Stay home," he said, when asked if he had a message for visitors planning to travel from out of town.
The Saranac Lake Area Chamber of Commerce is giving that same message to visitors calling and asking for information about the event this year.
"We got word from the Winter Carnival Committee that's how they wanted to move forward, with that message," Chamber Executive Director Patrick Murphy said Thursday. "We've been communicating that same message."
Adirondack Daily Enterprise contributed to this report.