CLAYTON — The Incredible Chunk team sat atop the Punkin' Chunkin' field, like Alabama in college football, but that didn't stop vendors and competitors from coming out for the event on a rainy day.
Many were surprised at the turnout of vendors and competitors at Punkin' Chunkin' on Saturday, when professional teams gathered at Frink Park and launched pumpkins into the St. Lawrence River. The dominant team over the last few events has been the Incredible Chunk, a team owned by Bach and Co. in Clayton.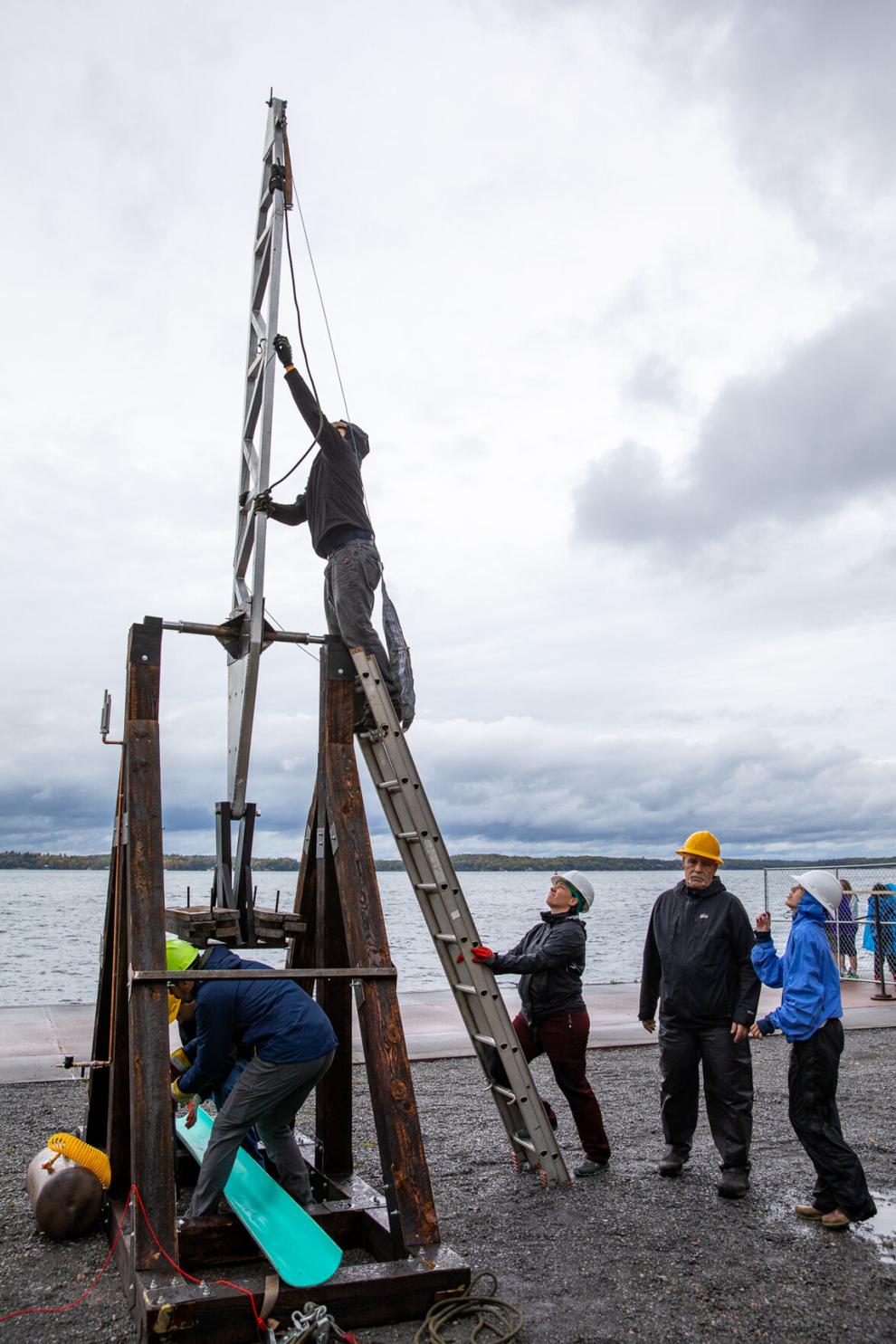 "When you have a reigning champion that can't be beaten, it starts to get to the point where they don't want to play anymore," said Bob Lamphere, the event's safety coordinator. "But who knows — they could get beat by the Hazlewoods this year."
Michael Hazlewood, owner of Wood Boat Brewery in Clayton, has a team called Rusted Redemption and competed alongside Incredible Chunk, as well as four other adult teams. They are all competing, but the simple joy to be back after last year's Punkin' Chunkin' was canceled outweighed who took first place, Mr. Lamphere said.
"We took the competition out of it," he said. "They wanted to have fun."
Kim Sherman, who has lived in Clayton for 30 years, said she was very surprised by the turnout of vendors. She had a stand, Kim's Cheesecake on a Stick, which is popular in the area and originated locally when she first moved here. Back when the Clayton Boat Museum wasn't doing larger events, she was one of the original vendors they asked to be there. Now she's traveling around the area and selling out of her frozen cheesecakes.
"This is an awesome event," she said. "You can put up with the weather."
Larry Cupernall, who runs The Incredible Chunk's team, said they've won the last two events in Clayton. He said he consulted with a team from New Hampshire that won national championships.
"They let me get close enough to their machine to take some pictures," he said. "And I used some of their ideas."
The love for this event really stems from teamwork and young people. There were only a few youth teams at the event this year, which could be due to students being inundated with uncertain schedules due to COVID-19, but it still teaches initiative, Mr. Cupernall said.
"It's the best thing there is," he said. "It's teaching kids to do stuff on their own instead of waiting for somebody to tell them to do it."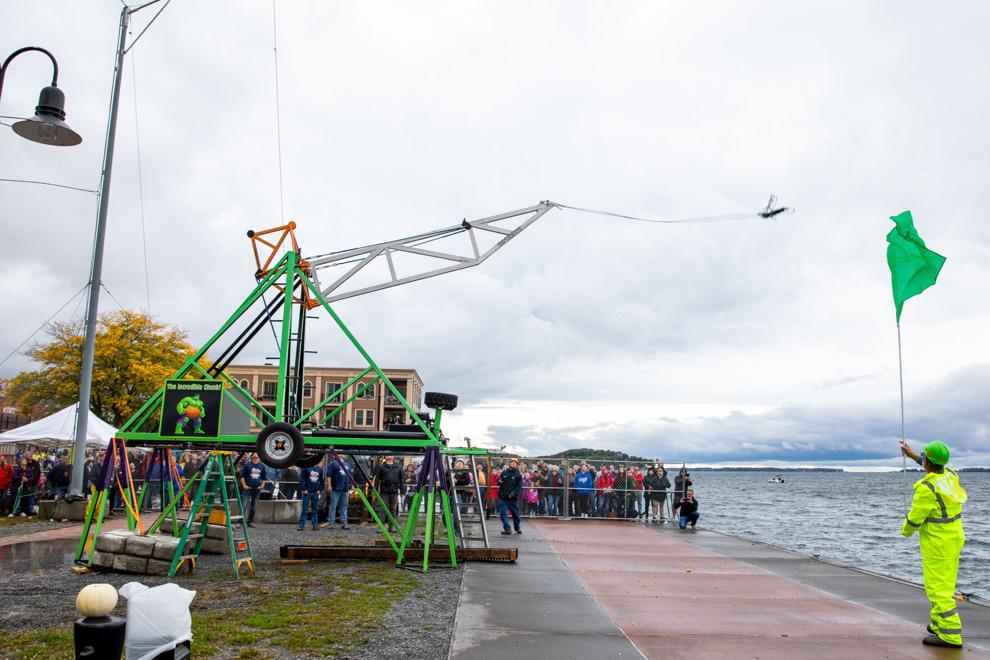 It's math, intensity and hard work.
"It gives them some initiative to try to beat the other guy," he said. "But at the same time you don't want to do that in life constantly — trying to beat the other guy. You have to learn how to be cooperative, too, so you're trying to be competitive."
Teams aim pumpkins at Calumet Island, which is more than 3,000 feet away.