WATERTOWN — Zoo New York at Thompson Park welcomed families for their annual Boo at the Zoo Halloween event this weekend with some adjustments made from years past to ensure things remained safe and fun amid the coronavirus pandemic.
On Saturday and Sunday, the zoo grounds transformed into a spooky festival complete with tables for local businesses, activities and games for kids and, of course, trick-or-treating.
This year's events took on a slightly different form than the event in pervious years. Zoo New York CEO Larry Sorel said the zoo has been planning and replanning the event for months as virus-related restrictions and guidelines have been rolled out and updated.
"We always check back against the executive orders and health department guidelines, etcetera," Mr. Sorel said Sunday. "The nature of the pandemic has been evolving, so over the last few months we've changed some of our plans."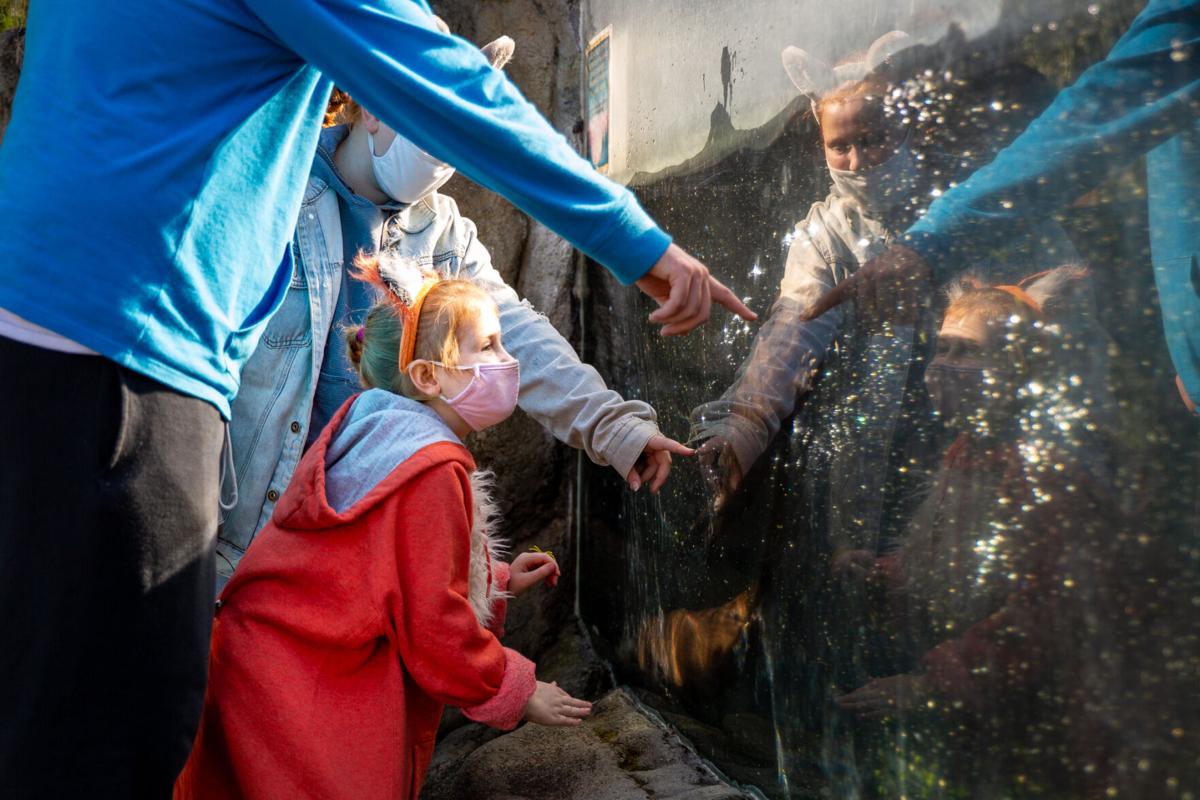 Each day was split into two blocks of two hours each, one in the morning from 10 to noon, and another in the afternoon from 1 to 3 p.m. Mr. Sorel said the zoo set aside an hour between each event to sanitize and reset the zoo for a new group.
Patrons were asked to buy tickets online for the time they wanted to come in order to ensure the zoo can manage its capacity restrictions. Mr. Sorel said each event was capped at 400 online ticket orders, but can have at most 500 people per instance. He said ticket sales are open all day, and patrons can purchase a ticket just minutes before arriving.
Mr. Sorel said he's very proud that the zoo was able to host the event this year, especially considering how few other activities are taking place at the moment.
"Being in the north country, we were able to ease up a little more than New York City about some things, but there's still a whole lot of nothing happening as far as events, festivals, things like that," he said. "It's a great way for us to be able to offer the community something to be able to celebrate."
He said Boo at the Zoo also provides a great deal of financial support for the zoo. Despite its name, Zoo New York is not affiliated with the state, or even local governments. It's an independent non-profit organization, and Mr. Sorel said zoo officials typically have to raise between 80% to 85% of their annual revenue themselves. The rest comes from state and local government grants.
"We weren't open earlier in the year — we've been restricted — and this is an important piece of our financial future," he said. "The revenue generated is an important part of our ability to stay open."
He said so far, the zoo has been meeting its goals in terms of visitors, and the Boo at the Zoo events have all come close to or met the 400-person goal.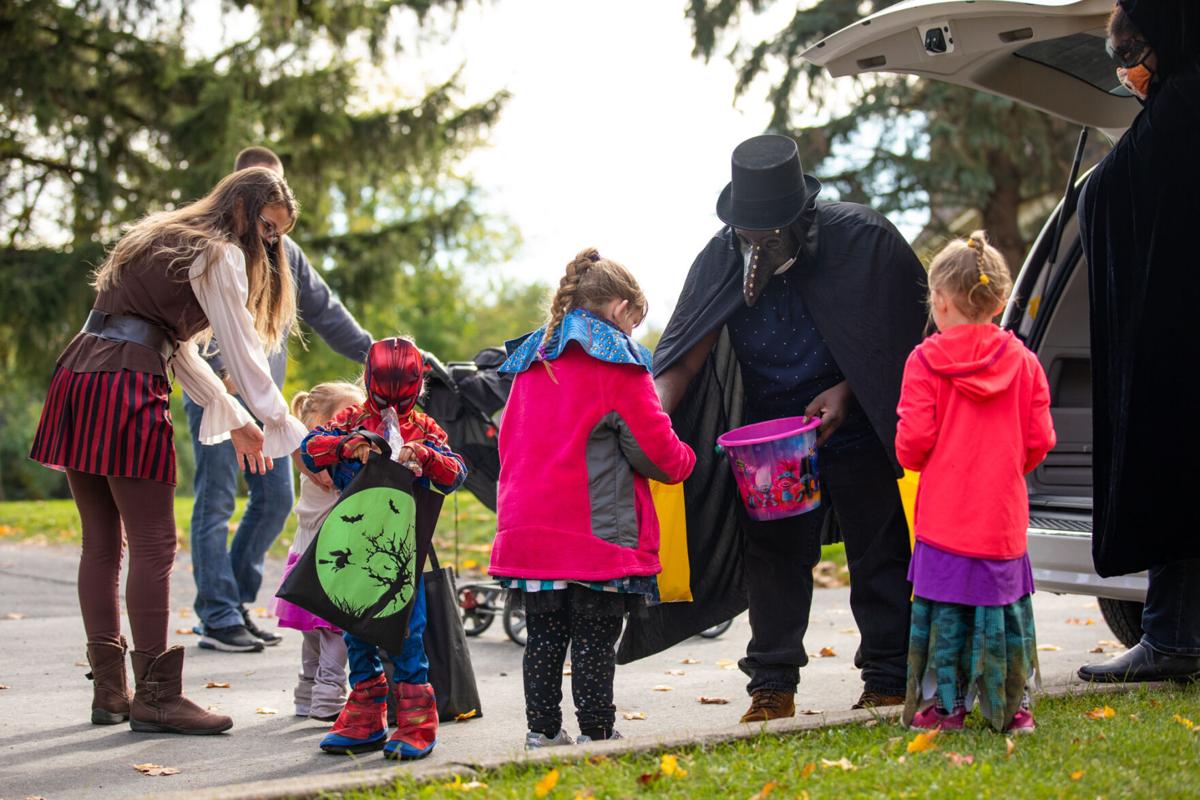 Kayla R. Larimore, of Crogan, brought her husband, her son Logan, her cousin and her nephew Easton to Sunday afternoon's event. As her husband, cousin and the kids played around and posed for photos, she said she typically tries to visit as many seasonal events as she can with her family, but this year has presented few opportunities for her and her family to get out into the community.
"We've been trying to get out as much as we can, especially with the wintertime coming," she said.
Mrs. Larimore said Sunday's event has helped make the start of the holidays feel a little more real.
"I surprised my nephew with this, he was super excited," she said.
The zoo will host another set of Boo at the Zoo events next weekend on Oct. 24 and 25. Families are encouraged to order their tickets online beforehand at nyszoo.org/boo-at-the-zoo.