Teresa Whitton was hustling to get her inflatable toys bundled up and out to her vendors walking up and down Main Street in Morristown on Thursday morning.
Ms. Whitton, of Wildlife Wonder in Gouverneur, was on her second day of hawking inflatable animals and other toys in Morristown.
Ms. Whitton attends several celebrations across St. Lawrence, Jefferson and Lewis counties each year, but she especially like Fourth of July in Morristown.
"It's the people," she said. "You meet a lot of friendly people."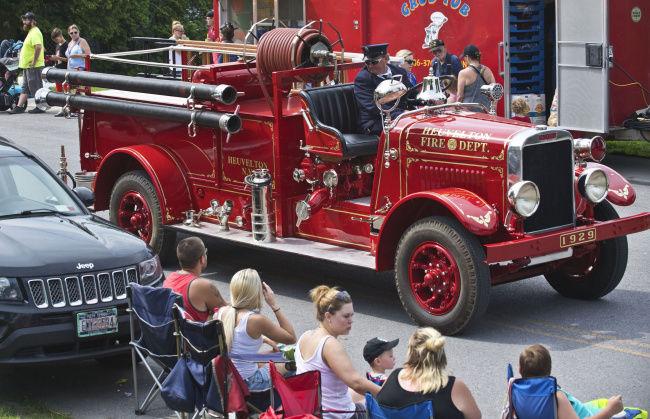 Generations of friendly people lined Main Street Thursday for the annual parade.
Morristown Central School's Marching Band led of the musical portion of the parade, wowing the crowd behind the judging platform with high-flying baton tosses and intricate choreography.
The soaring heat — it was 85 degrees at 10 a.m. — had the band attendants busy keeping the young marchers hydrated.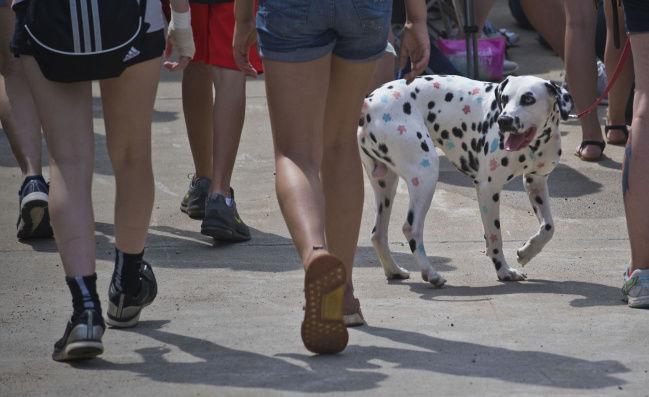 In Norwood, just after noon, members of the Colton Volunteer Fire Department sought shade under a tree while waiting for their unit to be called into the parade lineup.
Sharon Andrews and Angel Angleberger were eager to talk about the department's pride and joy — a 1936 Dodge fire engine.
The antique fire engine was bought brand new by the Colton Department and now appears in about five parades a year.
The fire engine, after years of use, was parked for a bit and then slowly the department has been restoring her. Scott McRobbie, who celebrated his 50th year with the Colton Fire Department in March, claims the truck will still pump water — if you work at it.
"It's an act of Congress to get it to pump," he said.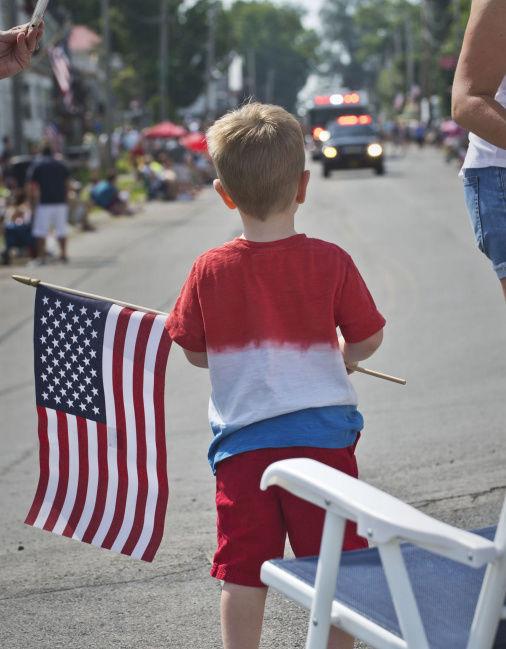 Mr. McRobbie, who is just finishing up a term as president of the Northern New York Volunteer Firemen's Association, joined the department in 1969.
When he joined, the department had two companies of 45 volunteers and a year-long waiting list to join.
With the amount of training that is required now and modern lifestyles the department is down to just 30 members
When he joined, he said, the training was minimal.
"They handed me a key and said, 'when the whistle blows, come a-running,'" he said.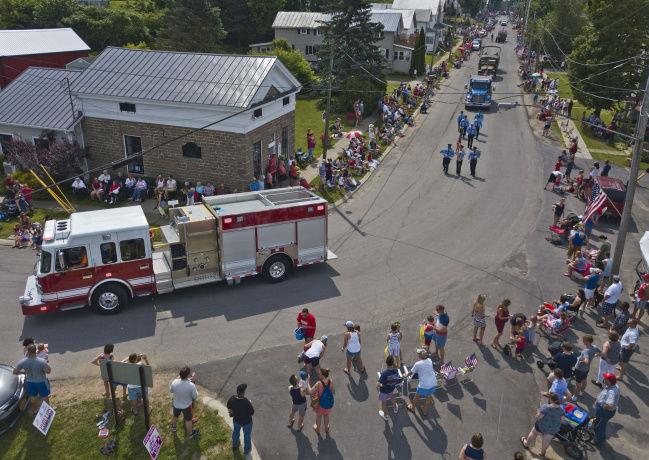 Colton's fire engine was one of several antique pieces of fire equipment in the parade.
The sweltering temperatures slowed both parades as the fire companies, commercial exhibitors and marching units kept to a cautious pace on one of the hottest days of the year.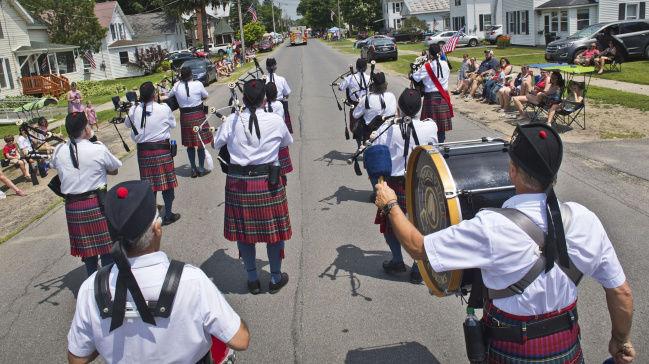 Both villages celebrated Independence Day with fireworks as well. In Morristown the pyrotechnics were Wednesday night; Norwood lit up the sky on Thursday.