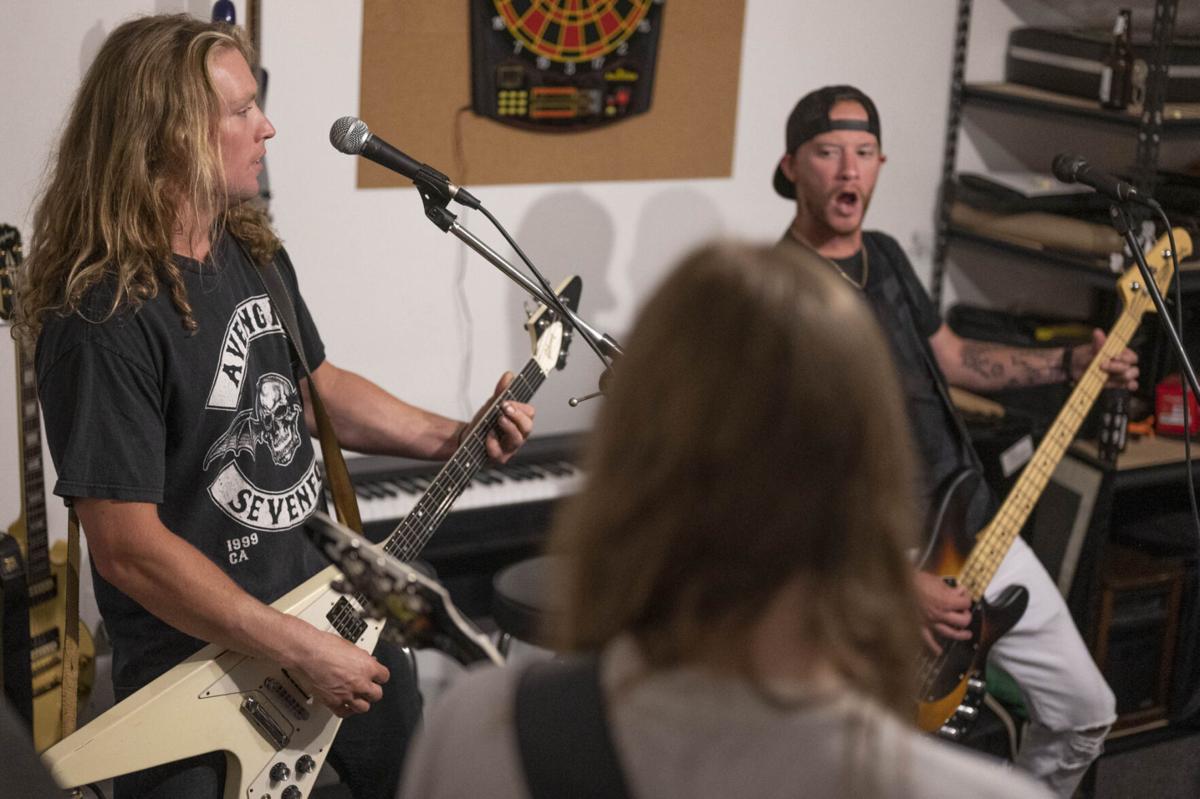 WATERTOWN — Don McLean famously mourned "the day the music died" in his 1971 hit, "American Pie." Musicians — and fans of their live performances — can point to the day the local live music scene died.
Gov. Andrew M. Cuomo issued a PAUSE order on March 20, closing all non-essential businesses and urging people to stay home due to the COVID-19 pandemic.
Even as restrictions are slowly being lifted, the pandemic has continued to keep the local live music scene on hold as musicians try to stay active and adapt to a life where live music shows, in venues from bars to festivals, have gone silent this summer.
In the face of the pandemic, many north country musicians have turned to online platforms to stream their content and continue pushing their music out into the world while others have focused on writing, recording and growing their fanbases while planning for a hopeful return to the stage.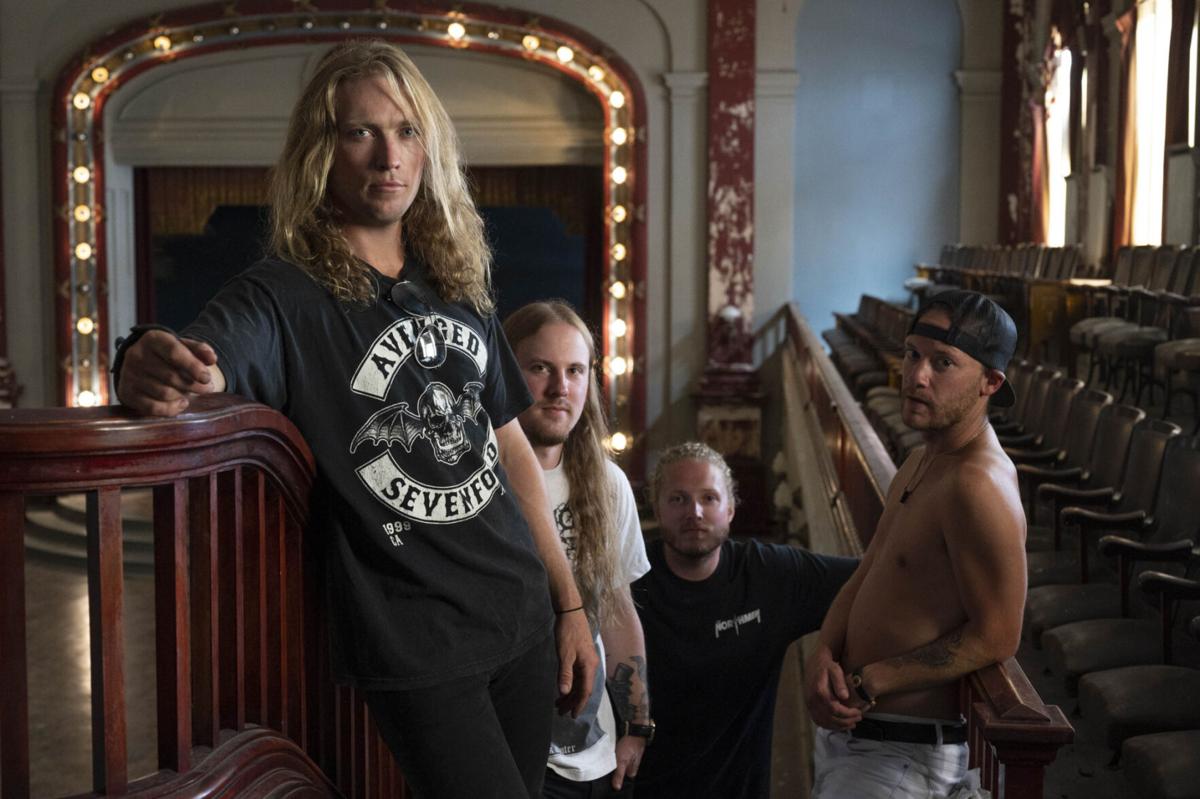 SHUTDOWN IMPACT
The first show the Watertown-based band The NorthmeN ever played was at Shenanigans on State Street to a crowd of 30 to 40 people. Since then, they've grown significantly, opening for famous acts like Foreigner and Bret Michaels. They've also traveled the Northeast to play shows.
Formed in a garage in 2015 by two childhood friends, Jeremy Lawlor and Matthew Gregory, Brendan Laverty and Alixx Beitz complete the roster for The NorthmeN. Their name is both a nod to the extreme winters in the north country as well as Game of Thrones.
As their notoriety has grown, band member Jeremy Lawlor said the most important thing to the band is still the live shows, now halted due to the shutdown.
"It's kind of taken — I don't want to say it's taken the heart of the band away — but it's definitely taken the focal point of our passion, which is just getting up in front of people and going nuts and really feeling the crowd," he said.
While the band can't play their usual gauntlet of live shows, which this summer included festivals and a tour with another act, Hed PE, of Huntington Beach, Calif., Mr. Lawlor said they're doing everything they can to recreate their ability to play live. Watertown First, an organization dedicated to strengthening the local economy, reached out to the band about performing at this year's virtual block party, which replaced the city's in-person event. On the night of July 24, the band's video aired and kicked off the event.
"I guess a silver lining of COVID is that not only are we writing more music, we're also each individually trying to get better at like, at least demoing music," Mr. Lawlor said.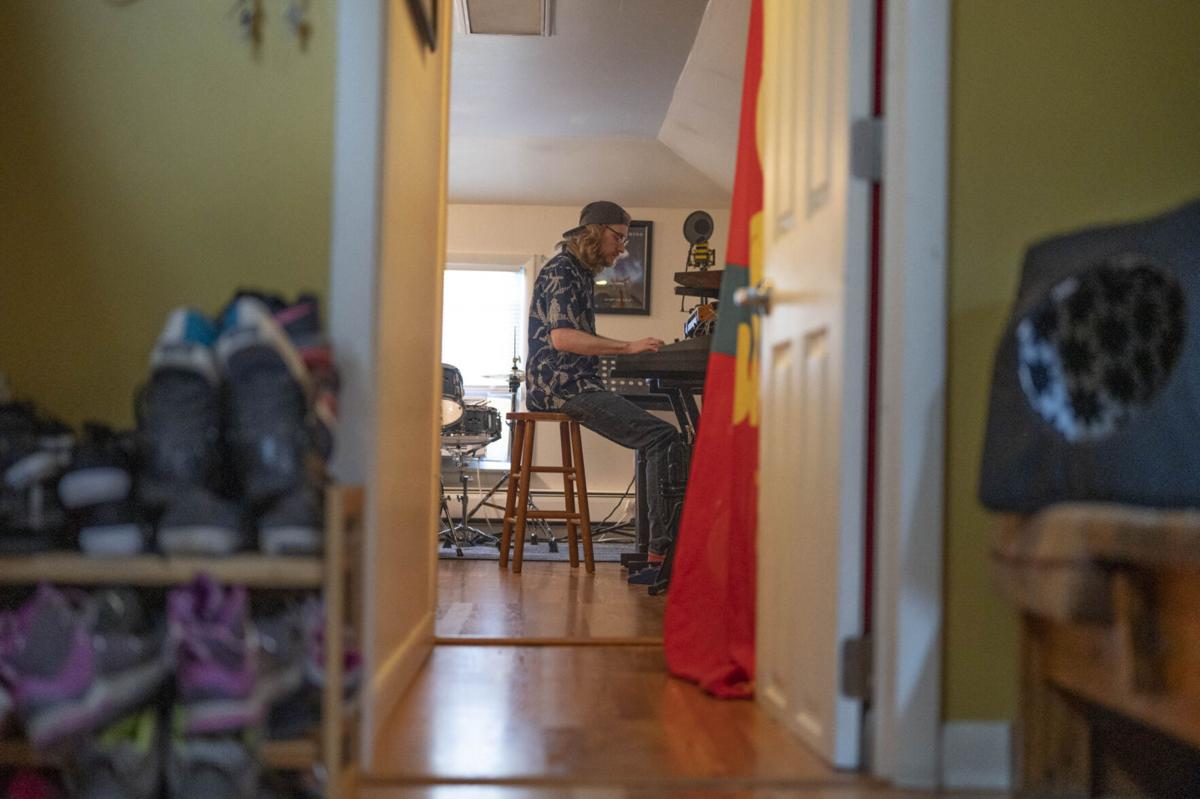 GIGS GONE
While local musicians miss being on stage, an even bigger challenge is the financial toll of revenue lost from live performances.
"The summertime is usually a busy time, and we've lost pretty much everything," Mark Getman Jr. said.
Local cover band Doc Yukon is based in LaFargeville, and consists of Mr. Getman, Brian Beyer, Andrew Willis and Andy Wendt, and has been together for three years. As a cover band, they mostly play at bars and wedding venues.
Due to COVID, Mr. Getman said the summer, which was to be the band's most successful yet, has been completely decimated, losing about 18 gigs up to this point.
"The summertime is usually a busy time, and we've lost pretty much everything," Mr. Getman said.
Before COVID, Bob Dietterick played at least two to three times a week.
"I play as much as I can right now. The pandemic has really put a hurting on it," he said. "I can't do it now because of the new laws that came out."
A member of various bands since the 1960s, Mr. Dietterick decided to become a solo act in 2005 and has since gained a following. It's been his full-time gig ever since. Mr. Dietterick, 67, has played at American Legion events, parties, correctional facility functions and everything in between.
He said he loves and lives for performing music, and it's depressing when he can't play.
"It's devastating; all the musicians, nobody can find work now," he said.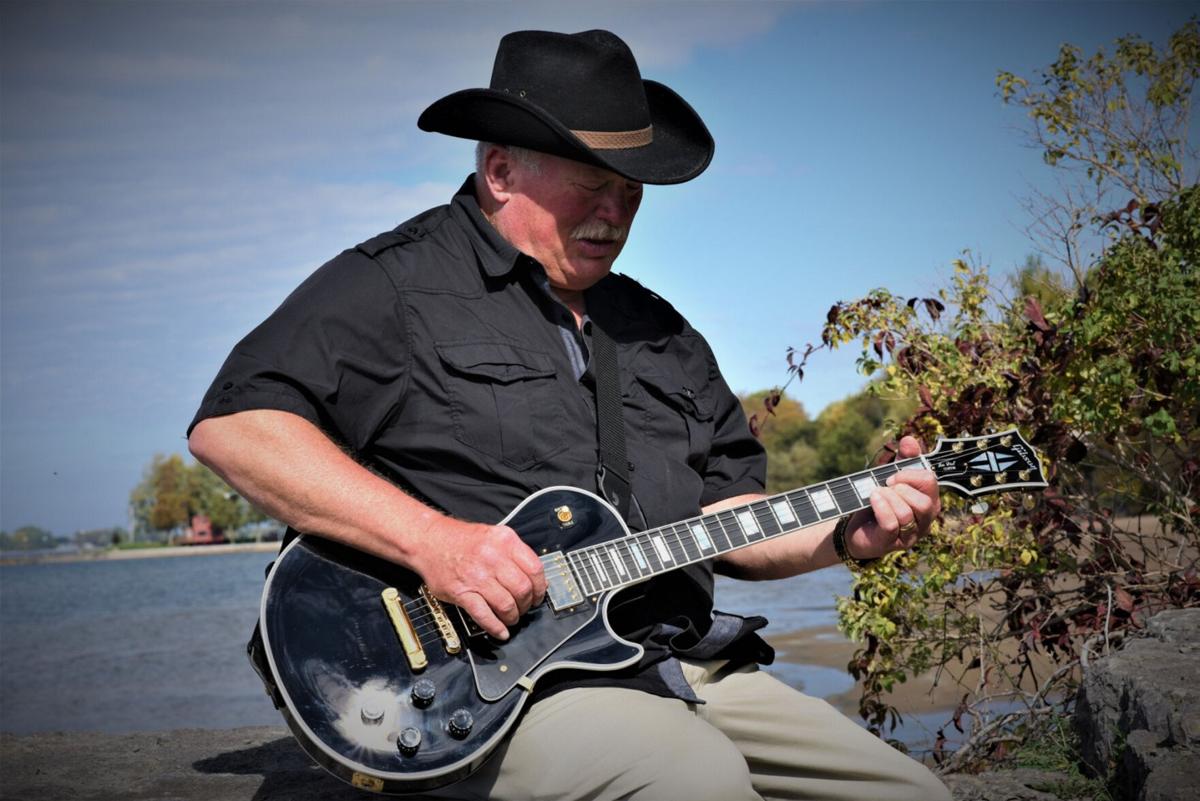 Gino Cappuccetti III said he's been hurting financially too. "Live music was a chunk of my money; it was at least 65 to 70 percent of my income," he said.
Mr. Cappuccetti has been a musician for the past 11 years. He and the rest of his band, the Watertown-based Hot Kogan, had been looking forward to their best-booked summer.
And now, this year is the first summer Mr. Cappuccetti recalls that he has not been in a room full of people for a show.
According to him, the fans are hurting too.
"I miss playing live dearly and people miss it," Mr. Cappuccetti said. "People have been messaging us daily almost to have us play their events. They want entertainment."
The band also is made up by Erin Fulton on lead vocals, Josh Allen on bass and vocals, Silas Fedoro on guitar and lead vocals and Les Shockley on drums and lead vocals. It was scheduled to play 58 gigs ranging from festivals to yacht parties, all of which fell victim to the coronavirus pandemic.
"I don't know what we're down to now, seven or eight jobs from May 1 to Sept. 1," Mr. Cappuccetti said. "Live music was a chunk of my money; it was at least 65 to 70 percent of my income."
Between teaching and doing other jobs like bundling wood, Mr. Cappuccetti said he's been getting by. Everyone else in the band had another source of income, he said, so they're doing OK. But COVID-related cancellations have impacted them all tremendously; the money that's been lost this summer is "unbelievable," he added.
In March, when closures began, a friend from high school decided to start a GoFundMe for Mr. Cappuccetti and his band to help them out. It raised enough money to get the band members by for at least a month, which Mr. Cappuccetti said was humbling for him.
"It is really an unprecedented time in history where nobody knows what the hell's going to happen and entertainment is the last resort," he said.
Of when he predicts musicians like him will be able to perform again, "it's the last thing that they're going to put back into place. Like, we're at the end of the line. We're not essential."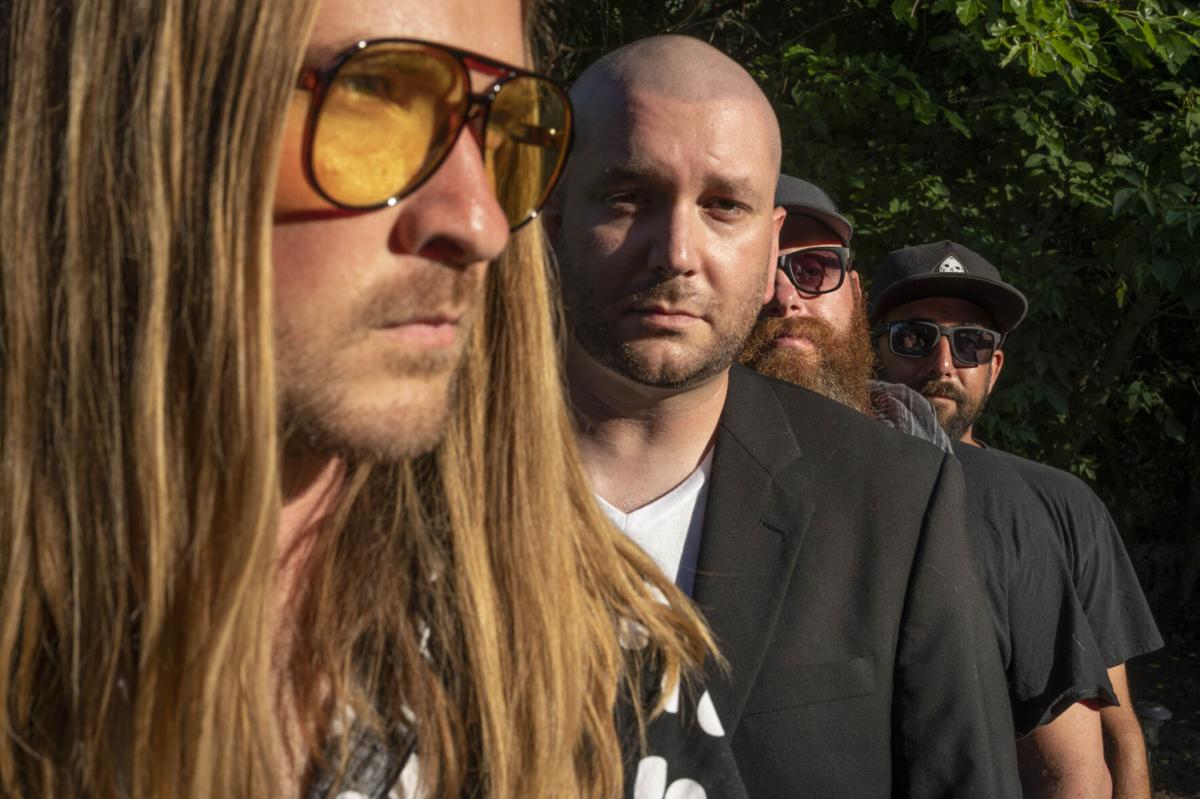 LOST OPPORTUNITIES
For newer bands still gaining a following, the pandemic has effectively crushed any momentum they had been counting on.
Though still a relatively new band — coming up on its one-year anniversary at the end of this month — the Henderson-based Bread and Circuses is coming up on their one-year anniversary at the end of the month. The group was well on the way to becoming marginally famous before COVID, with their music played on radio stations in both Europe and Australia. Comprised of band members Seth Mullin, Tim Scee, Adam Netto and Adam Pittavino, the alternative rock band went from under 10 followers on Facebook to over a thousand within a few months.
"It's been a rocket ship, it's been nuts," Mr. Mullin said of the band's growth.
The band was booked for shows from Ontario, Canada, to New York City, as well as Brew York Festival in Watertown, Infringement Fest in Buffalo, the Ithaca Underground Festival and a nine-date tour in Brazil that's been pushed back at least two years.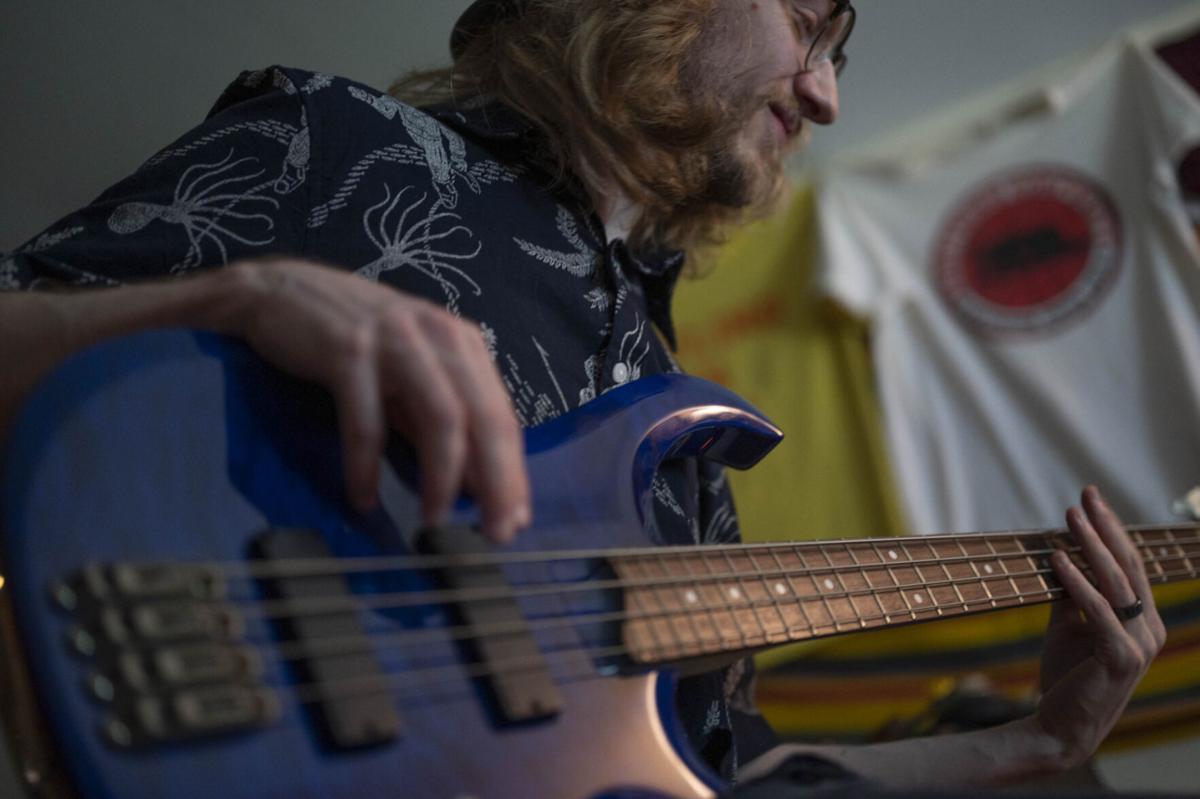 The band has suffered about 15 cancellations this summer, but they've been able to keep busy, shifting their focus to making videos, livestreaming practices and writing more music. A few months ago, they released their third album "8183," which was well received.
"The scene is crushed, but out of the ashes rises the phoenix," said Mr. Netto.
Like many local musicians, the members have jobs outside of the band, from construction to repairing car interiors and specializing in public affairs — at least until they make it big.
For more established artists, moving online has helped supplement their incomes.
"I know a lot of bands are working hard doing live performances on Facebook," Larry Moore, of Watertown, said. "And really that's kind of the only outlet we have for people to see us and to get our product out."
Mr. Moore does a little bit of everything in the music industry. He started his own production company about two years ago, where he does everything from running sound and lights for shows of local bands and national acts, to renting out equipment and booking bands.
"I think the main thing is when it's time for the musicians to come back, we need the audience there," he said of the future of local music.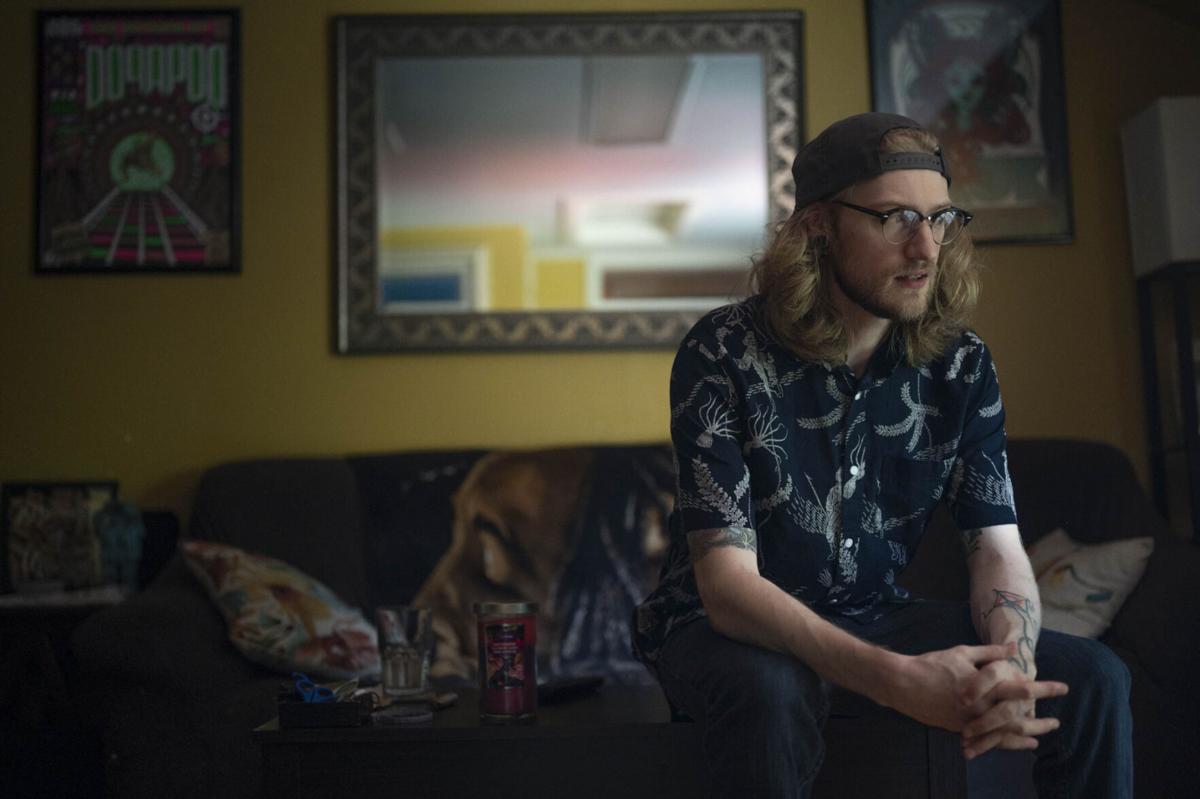 FOUND OPPORTUNITIES
While the pandemic has impacted the live performances of Quory Soluri, of Watertown, he has been using his free time to write and work on his music.
Mr. Soluri, of the solo project My Manic Mind, sings, plays piano, guitar, bass and drums all himself, which has allowed him to continue making music during the pandemic, even if he doesn't perform before a crowd.
"The local scene specifically at this moment I'd say is at a standstill," he said. "That's why for me, the only thing that I can do is just platform myself online and continue to create new content."
The 30-year-old, who works as a network operations technician with Westelcom, is not a fan of sitting still. He suffers from extreme anxiety and constant manic spells where he thinks he can do anything, so his writing style is influenced by his own experience, but with a positive outlook.
After a recent falling out with his former bandmates, Mr. Soluri locked himself in his home studio for four days, writing and recording all songs on his newly released album "Jumping Ship." Once that was done, he sent his music to a producer in Kansas named Dalton Sutton, whom he considers the second member of My Manic Mind.
Mr. Soluri hopes the finished product helps audiences going through tough times.
"I'd ask everyone to take a listen to the 'Jumping Ship' album, especially those who are struggling with COVID at this time," Mr. Soluri said. "It really speaks to overcoming a struggle and becoming the person that you want to be."
From online concerts to new albums, "COVID has put everybody on a mad scramble to try to adapt," said Mr. Getman. "What I'm seeing more of is people trying to do live streams. For others like our band, everything's just kind of shut down with the exception of small private parties. It's just a crazy time in the world."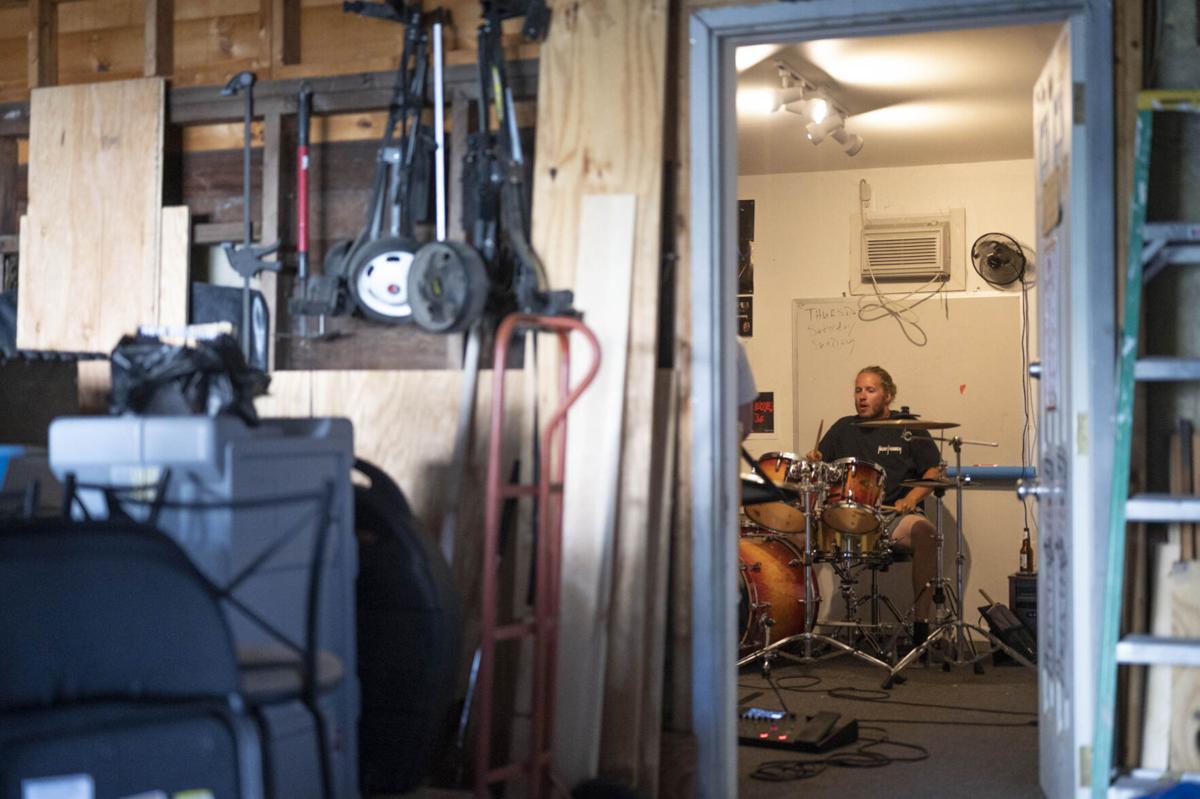 For at least one artist, the pandemic has given him time to reflect.
Originally from Houston, Texas, hip-hop artist Fyne Print Williams, 37, said, "I definitely think that this should give everyone a chance to sit back, redefine what their vision is, utilize this time and write and make more content and plan ahead."
Mr. Williams was stationed at Fort Drum in 2004, but now resides in Watertown. When he isn't making music, he works in landscaping on Wellesley Island.
Mr. Williams is in recovery himself, and he's been able to do music-related work in spite of the pandemic, such as working with the Alliance for Better Communities, which reached out to him over a month ago to make a song about the risks of underage drinking.
"In March, that's gonna make three years sober," he said. "So I put a lot of that type of stuff, sobriety, self-betterment — that's my main focus right now is building that type of an audience," he said.
As he waits for the return of live music in New York, Mr. Dietterick said he feels for club and bar owners currently unable to hire live talent to entertain guests and bring in more business.
"I feel for any musician. Every musician in the north country is hurting right now and it's not going to end anytime soon," he said. "I just hope and pray that we get through this soon so we can live our lives again."