WATERTOWN — Jacob Ploch was at a bar on Public Square last week when he started to sing at his table.
The owner offered for him to come back the next day to play a gig, adding to the list of moments in which the young medic, humanitarian and biker has taken chances and acted instead of watching from the sidelines.
It was last Wednesday afternoon and Mr. Ploch, a 25-year-old Army medic at Fort Drum, was at Spokes on Public Square with a few friends. Mr. Ploch has been singing with his 11 guitars for years now, and he was meeting with some potential mates to form a band.
They asked the owner about openings to play and were told the earliest might be September, and Mr. Ploch was OK with that. He has not had a gig since before the COVID-19 pandemic, so waiting really was not an issue. The night went on, with the Army medic not really thinking much of a potential gig.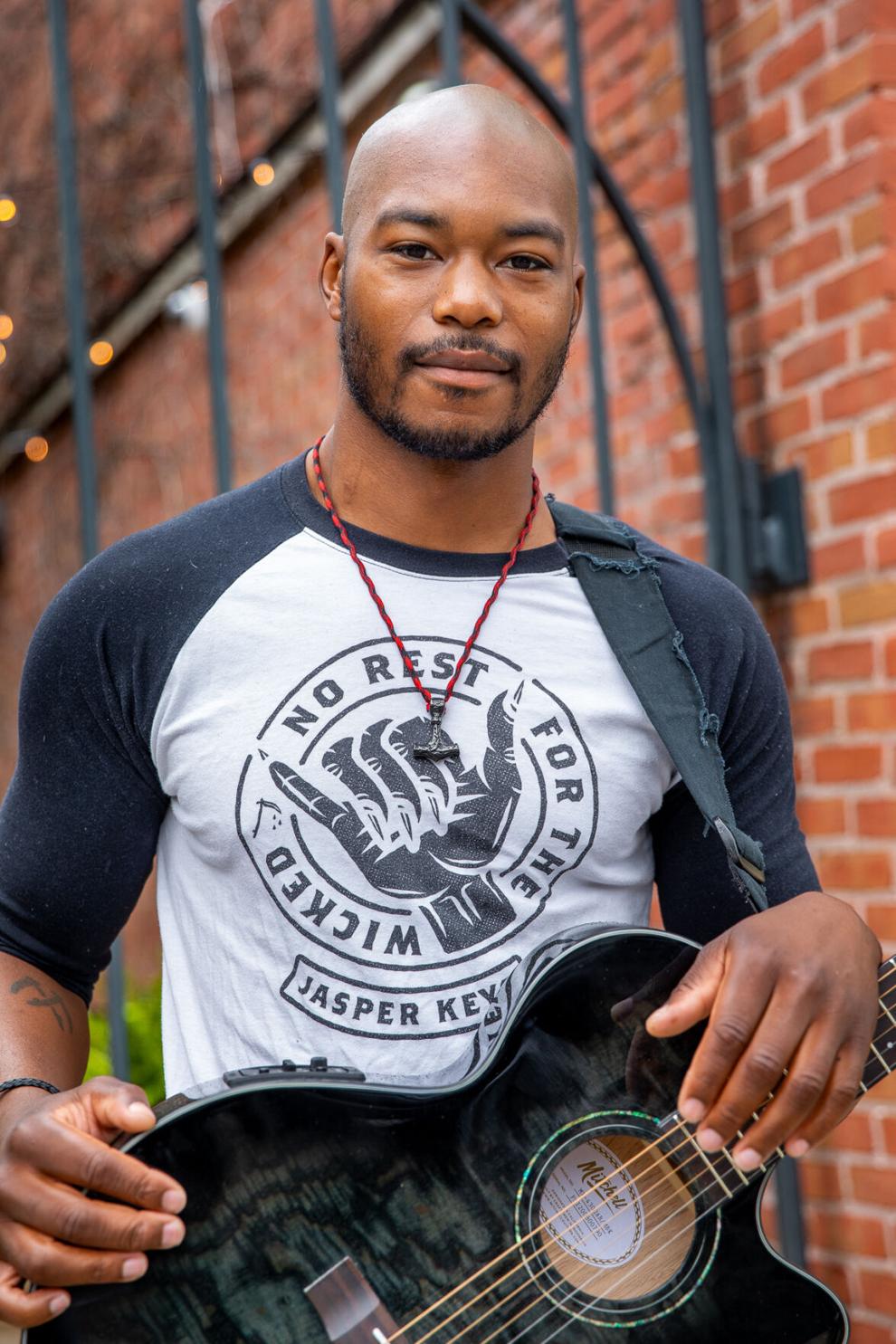 At one point, Mr. Ploch started asking his friends if they knew a few songs. He asked if they knew "Sister Golden Hair" by the band America, and their guitarist did not.
"So I started singing," he said.
There has to be a healthy amount of confidence to start singing in a restaurant where he was not being paid to do it, running the risk of upsetting the people eating there or the people working there.
"The owner came out and was like, 'Who's singing out there?'" Mr. Ploch said. "I was just like, 'It's me and I can stop if you want.' And she said, 'Keep going.'"
He kept singing and the owner kept listening, taking videos of him and eventually offering him to come back the next day to play a gig. He took them up on their offer and played at Spokes the next day.
Exiting his comfort zone is nothing new to Mr. Ploch. He was a humanitarian before joining the Army, traveling to Vancouver to be a guest speaker at family camps, or going to work in Jamaica or the Dominican Republic.
"I'm a firm believer in when you see something you don't like," he said, "do something about it."
That is no different than why Mr. Ploch, whose dad was a police officer for 25 years and mom a nurse, joined the Army.
"I had a lot of buddies who were in the service," he said. "A lot of them ended up not coming home, so I was like you know what, I'm kind of tired of seeing this and I'm going to do something about it, so I enlisted as a medic."
The trend continued when he joined the Punishers Law Enforcement Motorcycle Club, which is popular in the Rochester and Albany areas and just reached more than 3,000 members worldwide. He got involved almost by happenstance, when he was driving his bike through post and saw three parked motorcycles. He stopped just to say hello, and they said they were going to join the club. So he just followed them.
"The rest is history," he said.
The club is mostly there to do charity work and outreach programs, he said. Every month, he participates in Feed The Vets with the club. One of his favorite memories came shortly after he joined, when a child had a tumor in his head and just got out of surgery. The child loved motorcycles and cars, so his family reached out to the club to see what they could do. The club drove more than 150 bikes and 50 cars around the child's block several times so he could see them.
"The first question I get most of the time is, 'Are you guys like Sons of Anarchy?'" he said. "Absolutely not. We are the furthest thing from Sons of Anarchy you could find."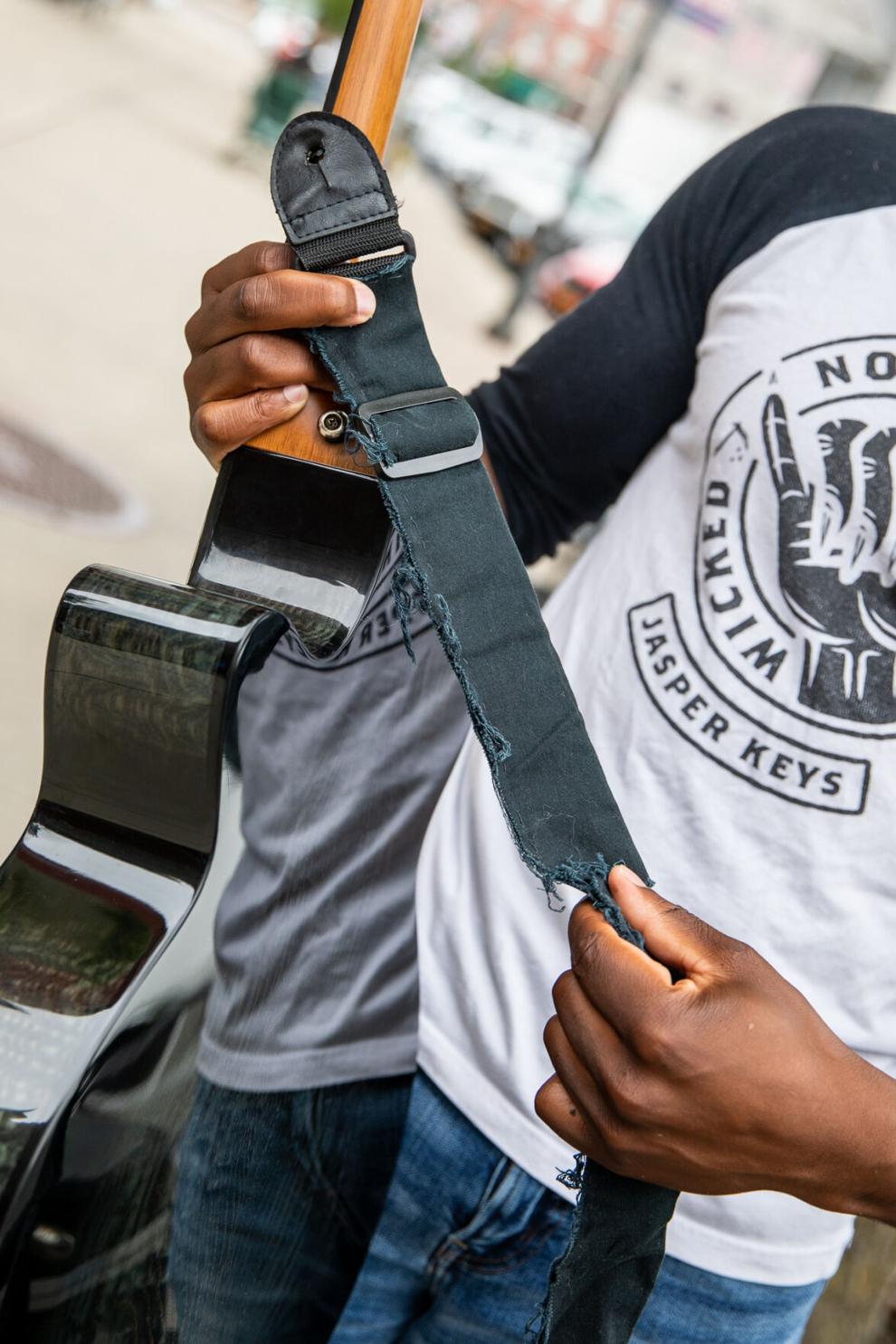 That has been the trend of Mr. Ploch's young adulthood. He hopes to continue his singing career and get more gigs. He writes his own music, too. Before the pandemic, he wrote mostly pop music, but over the quarantine period he decided to turn the timeline back. He started paying more attention to bands like AC/DC, Eddie Van Halen, Slash and one of his favorite blues artists, Seasick Steve.
"So with the combination of classic rock, me loving country music and Seasick Steve's influence, I kind of bring a classic rock, southern blues tone," he said. "That's where I feel like I land."
He loves country music because it is a break from the seemingly endless chaos.
"The reason why I love country music is because it's all about being happy with simplicity," he said. "Life right now, especially with COVID-19 and politics, has become super complicated. So the best thing I can do right now is sit down and listen to a simple song about mudding and trucks, or about a guitar or about taking a girl out and showing her a good time."