WATERTOWN — Sisters Debbie Wilson and Pam Waterman spent a lot of their youth camping with their family around Cranberry Lake in the Adirondack Mountains.
It was with those memories they decided to decorate a Christmas tree with a camping motif for this year's North Country Festival of Trees event.
They spent some of their Wednesday night creating the 7-foot Camping and Critter Christmas tree while a beehive of holiday magic activity swirled around the former Convergys call center on Arsenal Street to get ready for next Friday's opening.
Their tree is decorated with campers, trailers and animals from the north country that Ms. Wilson made just for their entry in the annual event.
The sisters had so much fun camping with their family, so they naturally went with the motif, they said.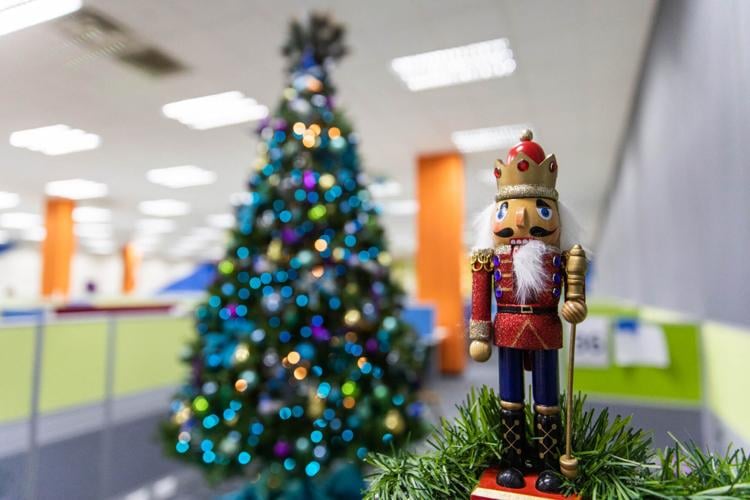 "That's what it morphed into," Ms. Wilson said.
To drive the theme home, Ms. Waterman and her husband Faye even created a tent that sits next to the sisters' creation of holiday cheer.
The exhibit of trees snakes around the aisles of colorful desks throughout the former call center. This year will feature about 70 trees.
On Wednesday night, masked volunteers were busy at work creating their own ideas that will go on display for eight days.
Brittany Clark decided to go with her 1-year-old son Clayton's love for Mickey Mouse for her entry. The 4-foot tree features Mickey and Minnie Mouse-related ornaments and a red Santa hat with Mickey ears.
"It's a last minute, first-year entry," she said.
She got friend Taylor Hamilton to help her out with the project.
"It's Mickey's and Minnie's birthday today," the young mother said. "I didn't know that until today."
The public viewing of the Festival of Trees will be held from Nov. 27, the day after Thanksgiving, until Dec. 5.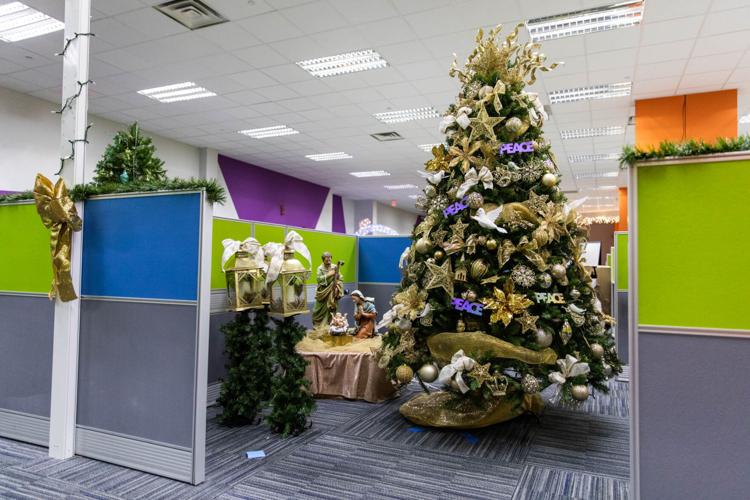 The event is being hosted by the Watertown Family YMCA and Samaritan Medical Center. This year's theme is the Twelve Days of Christmas.
With the ongoing COVID-19 pandemic, the gala and the Sugarplum Ball will not be held this year.
Organizers knew months ago they had to find a bigger venue if they wanted the event to be held this year as the pandemic persisted.
But they also knew exactly where they could pull off the event — the former call center had enough space to make it safe for people to see the decorated Christmas trees.
The building will also become home to the Watertown Family YMCA's $18.1 million community and aquatic center in 2022.
Steve N. Rowell, the Y's chief program officer and event co-chair, said the 15-member committee decided in the spring that the Festival of Trees would be moving to the former call center, also once a Woolworth department store. In its 18th year, the Festival of Trees has in recent years been held at the Dulles State Office Building on Washington Street.
"We knew we didn't have the space over there," Mr. Rowell said.
COVID-19 guidelines will allow fewer than 50 people to enter the building at a time. People will be screened before entering the exhibit.
To see the trees, people will be allowed to enter, from one end of the exhibit, walk through it in a one-way direction, which is marked by stickers on the floor, and exit at the other end.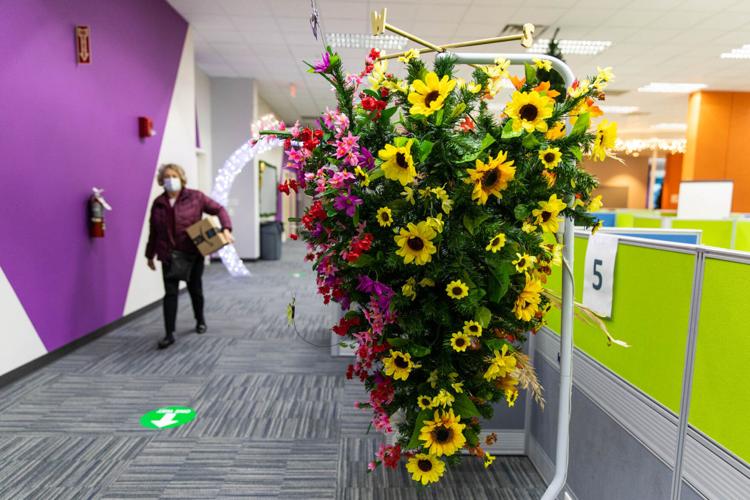 For those who want to see the trees, but don't want to go through the exhibit, there will be a digital auction.
To shop for trees, create a bidding account at samaritanhealth.com/auction, said Beth Fipps, co-chair of the event and vice president of Samaritan's Foundation and Community Services.
"You don't even have to be in the building," she said.
The Live Tree Showcase & Auction will air Dec. 4 at 7 p.m. Join in on WNYF Fox 28, or online at the aforementioned link for holiday entertainment and a live auction of 10 featured trees.
A Festival of Trees dinner package also will be offered this year.