SACKETS HARBOR — Recently returning to the north country and her family's ancestral home, Ingrid Cleveland Gori wants to revive an event once headed by her late father, but in her own style and for audiences of all ages.
Ms. Gori is looking to restart Jazz Fest, a music event her father, John H. Cleveland III, loved and ran from 2000 to 2008 in the village. The revival will be a tribute to Mr. Cleveland. Called Live at the Bandstand, the festivities will take place from 1 to 9 p.m. Aug. 13. The block around the bandstand will be closed off so guests can set up chairs and blankets to enjoy the day's performances.
"I think music speaks to people in a different way than anything else, and this is joyful music," Ms. Gori said. "The bands that I've chosen are just so much fun. It's a good time, you're gonna get up and want to dance for some of these bands."
Live at the Bandstand has secured five professional acts out of Ms. Gori's former Brooklyn metro area stomping grounds for this year: Slavic Soul Party, Pangari and The Socialites, Vilray, the Thor Jensen Trio and the Ray Gehring Trio. More surprise guests may also be in store.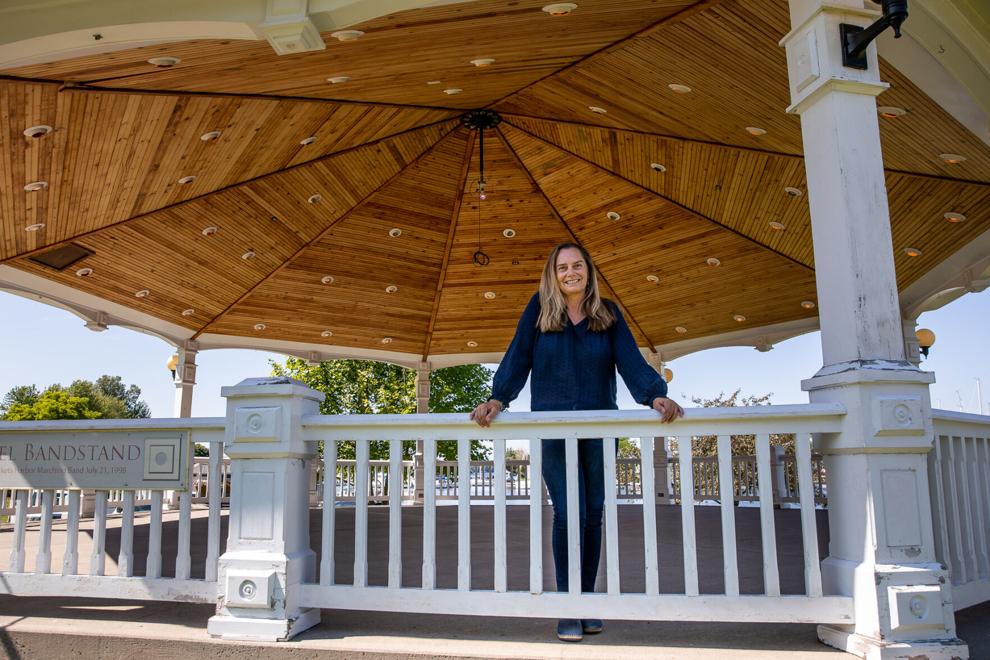 The event will be free to attend, but donations will be accepted to support future events. Ms. Gori's focus at the moment is on getting the word out and securing the rest of the funding needed to make this dream a reality. Along with the $10,000 that has already been raised, at least another $10,000 is needed for the show to go on. Ms. Gori's budget is $23,000.
With funding from a friend and from Watertown Savings Bank, things are underway. The village has been supportive as well, Ms. Gori said. Donations to the festival are tax deductible as Ms. Gori launched a nonprofit organization, also called Live at the Bandstand, to bring more events to Sackets. An employee identification number can be provided upon request and event sponsorships are available at all levels. Major sponsors will have their logos displayed on promotional materials leading up to the festival, as well as on a banner the day of the performances.
"He just was so happy, that's my main thing," Ms. Gori recalled of when her father spearheaded the event. "I think music brings joy to everybody and I just love that as a language to get past all the other sort of nonsense."
Looking for new challenges and fun after retirement, Mr. Cleveland started the annual Jazz Fest and helped build the Sentinel Bandstand at Market Square Park in Sackets for that purpose. The event continued largely due to the connection between Mr. Cleveland and his friend Russ Kassoff. Since the festival's inception in 2000, Mr. Kassof served as the music director and pianist.
The event's run brought many performers to the area, including Catherine Dupuis, Linc Milliman, Terry Clarke, Ron Vincent, Martin Wind, Rob McConnell, Kickie Britt, Glenn Drewes, Gary Keller, Rick Cutler, Harry Allen, Joe Cohn, Bucky Pizzarelli, Ken Peplowski, Marvin Stamm, Mark Murphy, Jerry Dodgion and Dennis Mackrel.
According to previous Times reports, the event drew as many as 2,500 people, filling the area from the bandstand to the visitors center.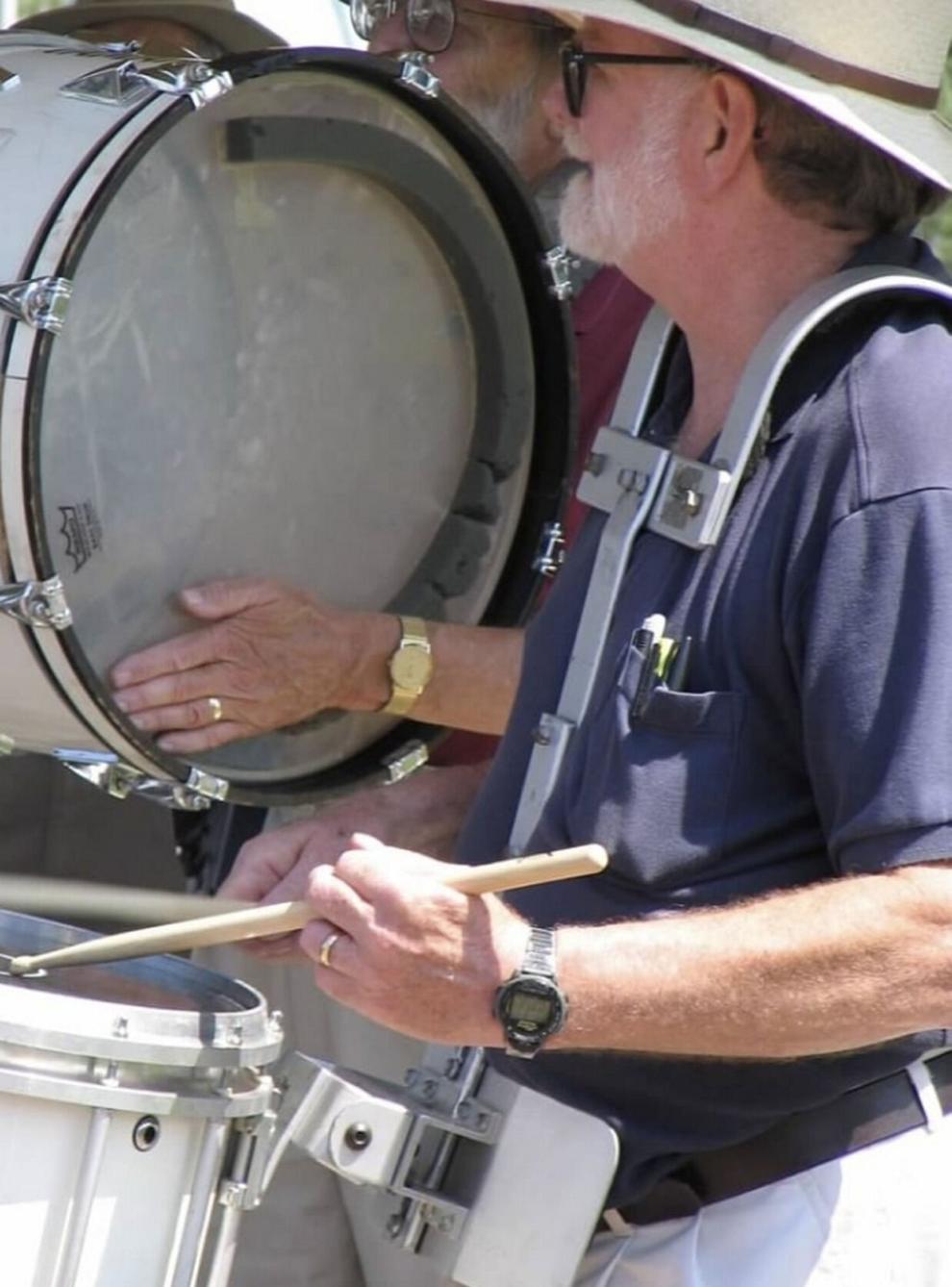 "He had a great ear for music and talent for playing multiple instruments," Ms. Gori said of her father. "Music was his happy place, and because of that association, some of my best memories are seeing my dad smiling at a live music event."
Ms. Gori's family is a musical one. Her great-great — and perhaps even one more great — grandfather was a drummer boy in the Mexican War. Her father also played drums in bands and arranged music. Ms. Gori's family has been in the Sackets Harbor and Watertown area since the 1800s. Though her dad ventured away for school in New York City, served in the Korean War and then worked for years in maritime law, he returned to the area with Ms. Gori's stepmother Peggy after retirement to live at their family home, the Butler Homestead on Chestnut Ridge.
Mr. Cleveland died June 2, 2017, at the age of 82. A lawyer by trade but musician at heart, Mr. Cleveland was a past president of the Sackets Harbor Historical Society and a supporter of Concerts on the Waterfront.
Following his death, the family home proved too much for Ms. Gori's stepmother, who then offered the house to Ms. Gori and her siblings. As Ms. Gori's job in textile design allows for remote work, she decided she couldn't let the house go after her siblings declined the offer.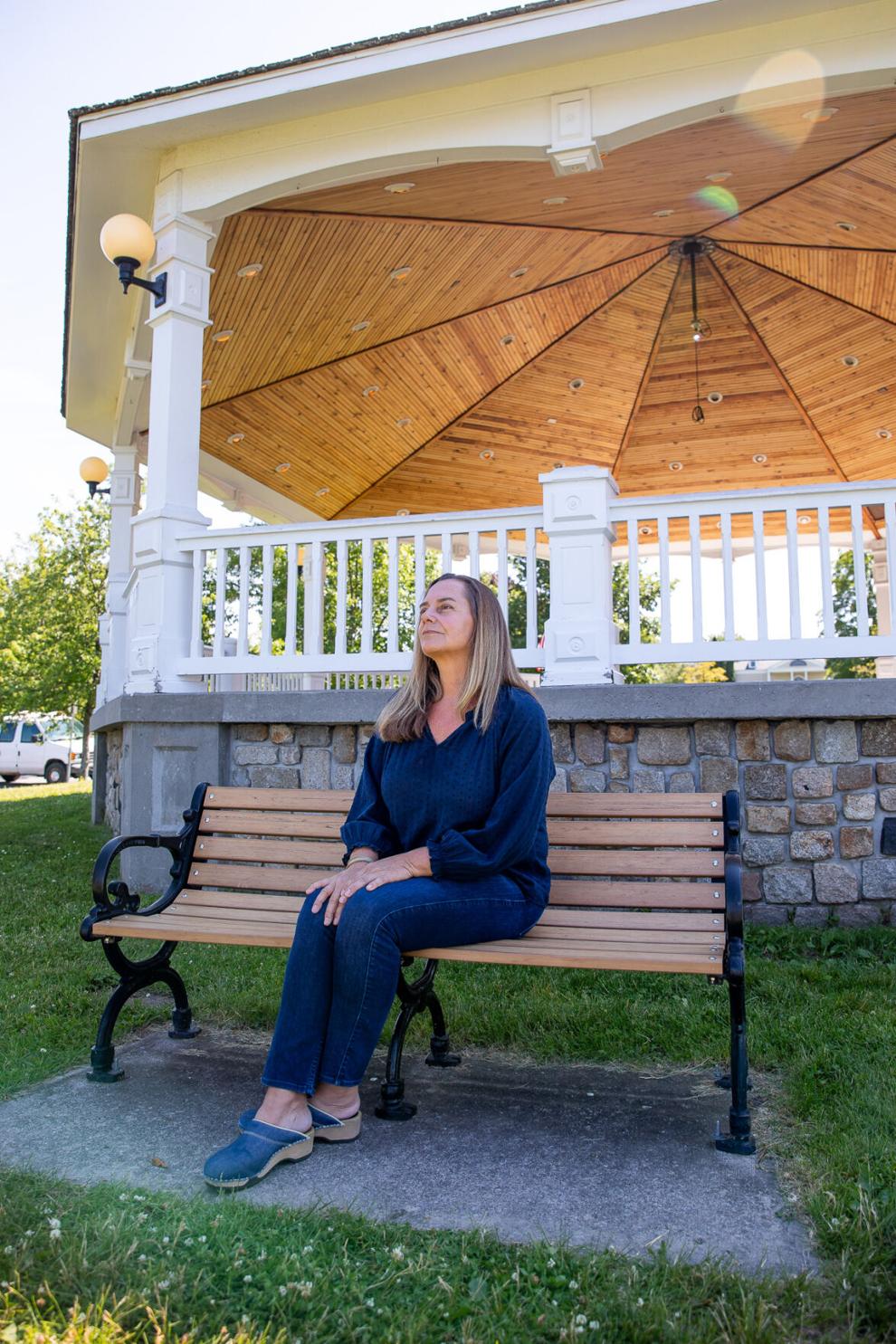 "I'm 58, so it wasn't really yet time to come retire," Ms. Gori said. "I thought if I move up here, I really want to do something to get more stuff going on. I'd love to think of my mission as just doing things that bring people together. Music kind of speaks to everybody and that's what I look to, more events like that where people come together and it's just very positive."
Having attended all the past Jazz Fest events her father put on, Ms. Gori remembers the bands coming in on Friday nights and playing at Tin Pan Galley to give a preview of what they were doing the next day. She said she'd also like to have something similar, though she will be breaking from tradition in other ways. While Mr. Cleveland's event began with a New Orleans-style jazz march down the village's Main Street to the bandstand, this event will not include that.
"I think what I'm bringing up here is for people of all ages, it's not just for your old man who likes old music; not that I have anything against jazz, but it's going to be different than what my father did," Ms. Gori said.
Perhaps the most fun part of the previous iteration of Jazz Fest, Ms. Gori said, was musicians visiting the family home after their performances. They'd sit on the porch and tell stories. For reasons unknown to Ms. Gori, her father always made gravlax, a Nordic salmon dish, to serve the musicians. She joked that she should do the same this time around.
"For me, it's a real full-circle moment. I've always felt the most at home up here. I lived in so many places, and I didn't know I'd be here this soon, but I sort of pictured myself being here eventually," Ms. Gori said. "I think he'd be happy that I'm doing this. He taught me a love of music and to me, it just feels like I've come home; it feels very meaningful for me to try to do something like this."