The inspiration for the new book by prolific Adirondack author William J. "Jay" O'Hern has partial roots in his days working at a sawmill in Red Creek in the mid-1960s when he was a teenager and a bit later when he took a job at a paper mill in Oswego.
He's been around wood, the people who work it and its byproducts for generations. In his 20s, he began backpacking through the Adirondack wilderness and he's an "Adirondack 46er."
"You could say I grew up loving trees," Mr. O'Hern said in a phone interview from his home in Cleveland, Oswego County.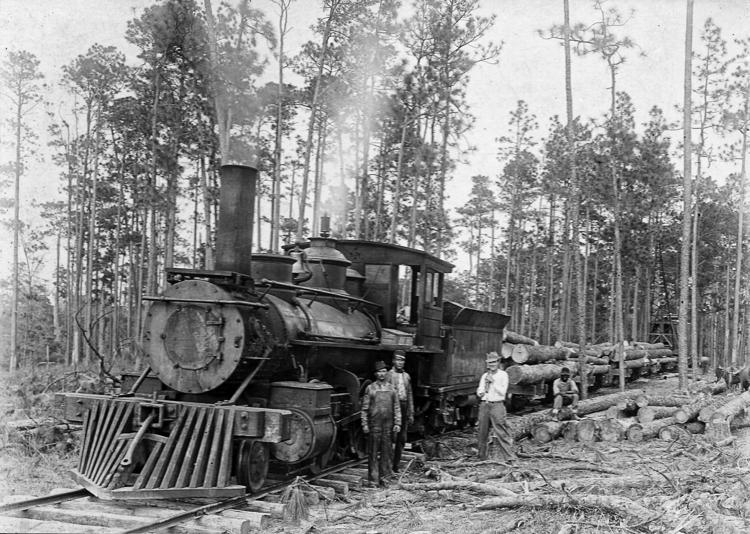 He's written nearly 20 books that focus on the Adirondacks, ranging from hermit John Rondeau — 1997's "Life with Noah: Stories and Adventures of Richard Smith with Noah John Rondeau," to 2018's "Life in a North Woods Lumber Camp."
Two things about the title: Mart Allen, 92, of Thendora, is a retired forest ranger and former hunting guide and camp manager. He wrote a long-running weekly column for the Adirondack Express newspaper in Old Forge.
Mr. O'Hern dedicated "Adirondack Timber Cruising" to Mr. Allen, "who helped build the character of this Adirondack community," he wrote.
As for the book's title, a "timber cruiser" is someone who studies a forest's inventory, assessing and analyzing, for its potential use.
Mr. O'Hern stresses that it's not enough to use forest resources wisely, with the idea that forestry is an end to itself, but that the end is greater human happiness through wise forest management.
As with his previous books, Mr. O'Hern focuses on personalities in "Adirondack Timber Cruising." One part of the book is devoted to several of Mr. Allen's columns that appeared in the Adirondack Express, with subjects ranging from "Men and Horses Teamed Up to Cut Adirondack Timber" to "Timber Thieves Beware: Your Booty Likely to Qualify as Grand Larceny."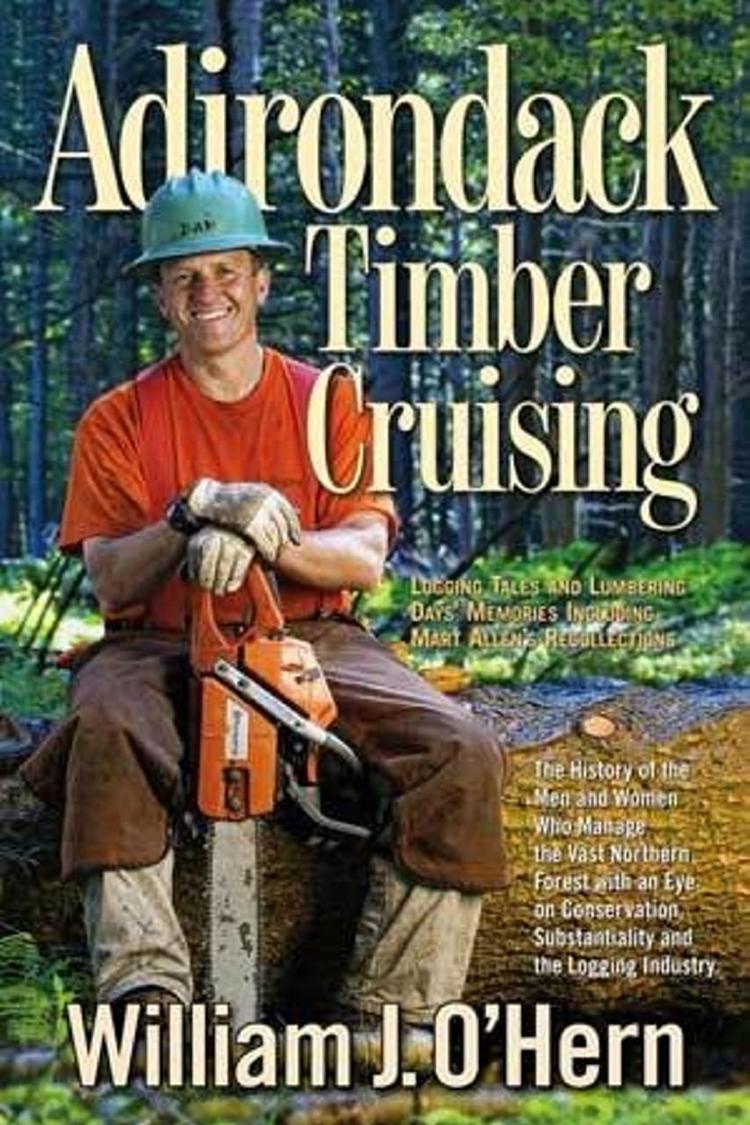 Mr. O'Hern tagged others to write other passages for the book, such as chapter 46, titled, "Ken LaFrance Recalls Life in a Lumber Camp Before Chain Saws" and "Reflections of a Lumberjack-Forester," chapter 36, by Daniel M. Christmas, a former timber cruiser and woodlands caretaker and now president of Christmas & Associates Inc., Camden. His photo is also on the cover of "Adirondack Timber Cruising."
Other chapters explain how selective cutting methods, improved fire protection, more effective insect control and a better program for reforestation seek to provide an infinite supply of lumber, while preserving forest lands for recreation and other human needs.
According to the National Park Service, lumbering in New York state in the 19th century flourished due to the vast forests of the Adirondacks, which were more accessible for harvest due to the network of rivers that were used for floating logs downstream to mills.
The Park Service notes the first documented sawmill in the Adirondack region was at Queensbury in Warren County, built in 1764.
"Environmental and land use regulations including the 'Forever Wild' clause limited logging activity over the years," the NPS says in its report "Adirondacks: Lumber Industry and Forest Conservation."
"There's very little logging going on in New York state compared to what it used to be," Mr. O'Hern said. "Your major logging is being done out West."
But the type of work the loggers performed lives on in recollections recorded by Mr. O'Hern in his latest book and others. He also has a library of historic photographs, with hundreds of them in "Adirondack Timber Cruising."
"I developed an appreciation for loggers, sawmill workers and the people who are involved in logging," Mr. O'Hern said. "It's honest work. It's a job that requires a lot of hard labor. All loggers that I know of have an appreciation for the woods. I don't think a lot of people appreciate the dedication these people put into their profession."