Former Army paratrooper Erik Schlimmer has hiked thousands of miles in the Adirondacks and his experiences have resulted in a pyramid of books about hiking in the mountain range.
He's the author of "Thru Hiker's Guide to America," "Blue Line to Blue Line," "History Inside the Blue Line," "Among the Cloud Splitters" and "My Adirondacks,"the last title winning the Adirondack Center for Writing's Best Memoir award. In 2018, Mr. Schlimmer released, "Cradle of the Union: A Street by Street History of New York's Capital City."
But when he talks about his latest book, it's almost like he's reluctantly discussing a secret.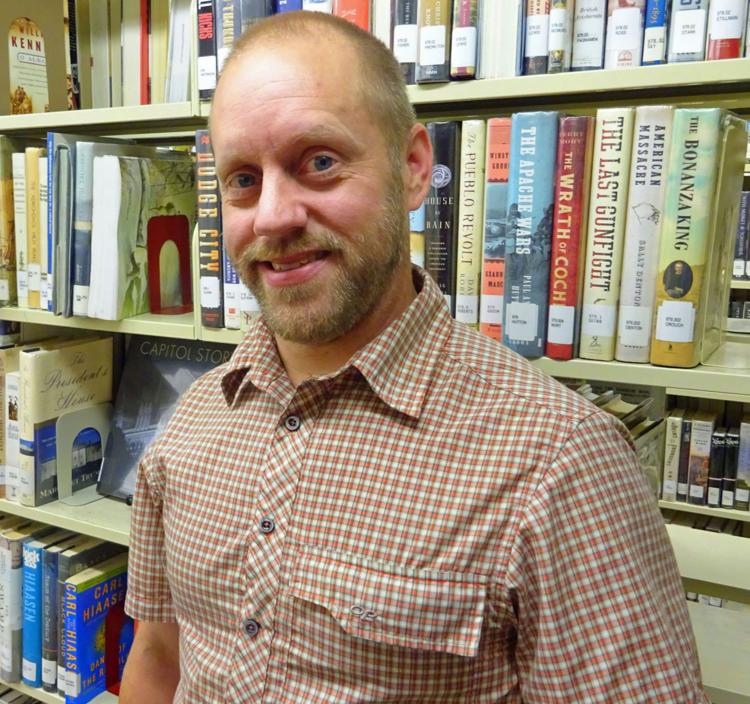 "For a writer, I'm actually a pretty private guy," Mr. Schlimmer said in a phone interview from his home in Rensselaer. "When you develop a relationship to wildland, it becomes a refuge. All my hiking is solo and I'm usually off trail, so I've built this intimate relationship with the land."
"Color Remote: Bushwhacking the Adirondack Mountains," was released by Beechwood Books (founded by Mr. Schlimmer) in a limited edition of 1,000 copies. The coffee table book contains 321 images. No filters or Photoshop program was used in any of the shots.
"Keeping with that secretive nature, I'm only willing to share it with 1,000 people," Mr. Schlimmer said.
For the photos in the book, Mr. Schlimmer used 2005 and 2014 models of Sony Cybershot digital cameras and a 2011 GoPro Hero.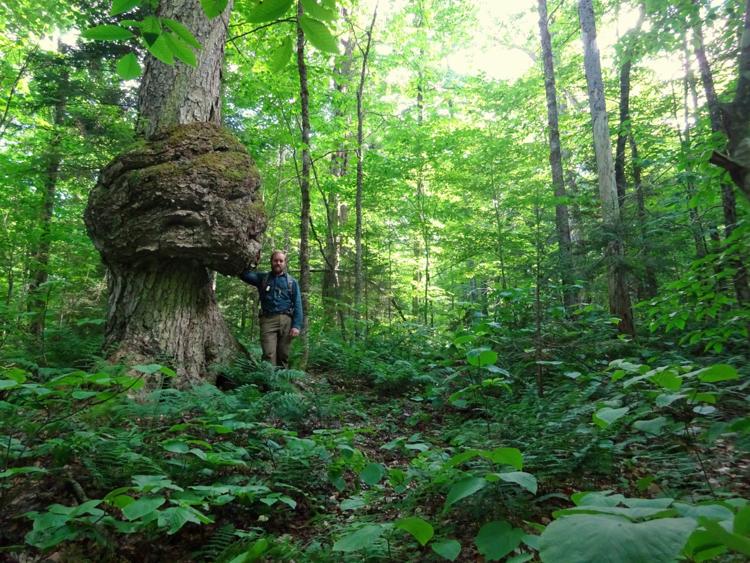 Mr. Schlimmer, who graduated in May 2018 with a master's degree in social work from SUNY Albany, said the idea for the photo book came from his editor. The suggestion sounded good to Mr. Schlimmer, who told his editor that the book would give him a break from the type of research that was required for his previous books.
"Research can be fun, but it's pretty grinding," Mr. Schlimmer said. "My editor said, 'I know you've got a couple thousand photos of the Adirondacks. You've got a coffee table book.'"
Mr. Schlimmer, 46, has been hiking the Adirondacks since 1985 when his parents moved the family from Poughkeepsie to Chestertown, Warren County.
"My parents dragged me and my big sister kicking and screaming up to the Adirondacks," he said. "I was 12, started hiking and the rest is history."
He first broke out his camera on his Adirondack Park hikes in 2005. The park contains more than 6,000 peaks above 2,500 feet and more than 10,000 bodies of water.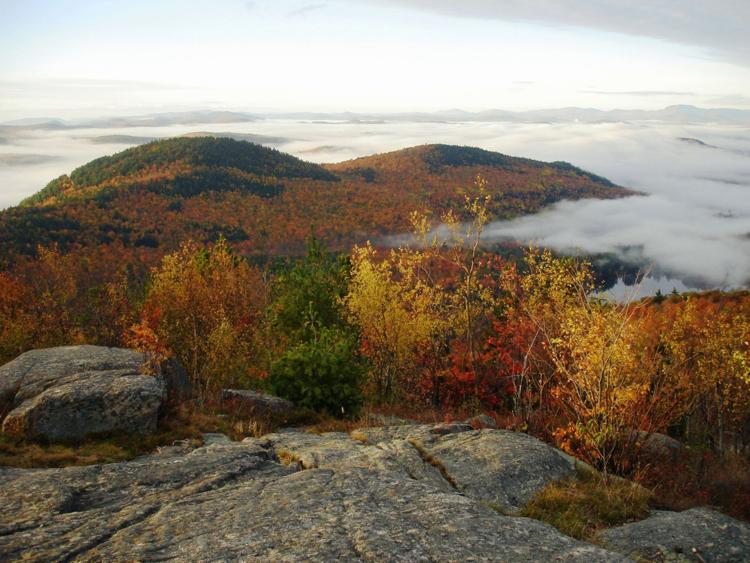 A WANDERING ADVENTURER
In the introduction to "Color Remote," Mr. Schlimmer notes he's wandered nearly 10,000 miles within the Adirondacks, the bulk of it off-trail. "By taking this novel approach to exploring these mountains, I have become the black sheep of Adirondack photographers," he wrote, specializing in photographing "secreted places that are seldom visited, rarely photographed."
The book is full of color, from a brilliantly red meadow hawk dragonfly against a rocky backdrop at Crab Pond to the fall colors of Wilcox Lake Wild Forest. A shot of a deer gazing at the camera on Page Mountain is titled, "When I Sit Still."
"I deer hunt, and when I'm out looking for deer, I don't find them," Mr. Schlimmer said. "But that was at the right place at the right time. I was just sitting there totally silent and that thing just walked up in front of me."
Getting such candid wildlife shots in the Adirondacks can be difficult, he said.
"What I tell people in general is that if I go to the Rocky Mountains or even to the South Appalachians, it's pretty easy to get really good shots, whether it's mountains or wildlife, especially out west where it's very photogenic," he said. "(The Adirondacks) is difficult mainly due to the our rugged terrain, the thick vegetation and the rocks and boulders and stumps everywhere."
The color remote photos, he said, are a result of "old-fashioned patience."
"That's 15 years worth of photography and thousands of miles in the mountains trying to get these shots," he said.
TRANS ADIRONDACK ROUTE
Mr. Schlimmer is an "Adirondack Forty-Sixer," but his mountain hikes have surpassed such lofty measures. The Forty-Sixers is an organization of hikers who have climbed all 46 of the traditionally recognized high peaks of the Adirondack Mountains — generally more than 4,000 feet in elevation.
"I did all the 4,000-feet peaks and a year ago finished all the 2,500-feet peaks," Mr. Schlimmer said. "I just kept getting lower to expand my hiking options."
All together, he's climbed 1,200 New York peaks and 500 New England peaks.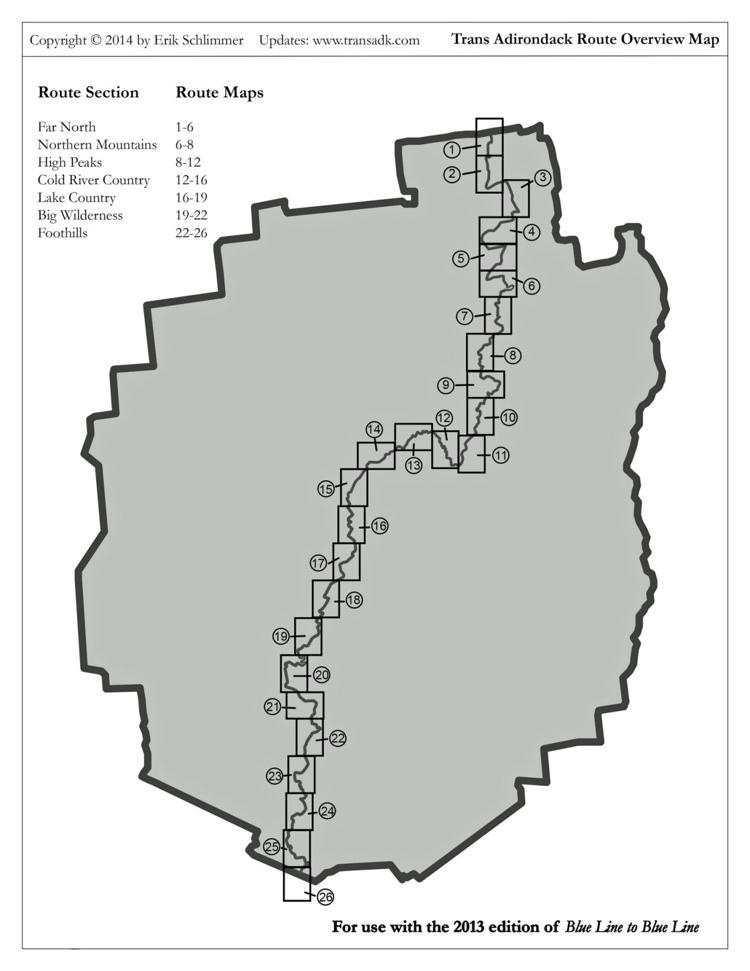 Mr. Schlimmer is also the founding member of Friends of the Trans Adirondack Route.
Explaining the route, Mr. Schlimmer said, "The short story is, in 2010, I became the first hiker to cross the entire (Adirondack) park. It took two weeks — 240 miles. I just did it for fun. I had a few weeks to kill. When I got to the end, I said, 'That was beautiful and challenging and wild.'"
He also told himself that other people might get a kick out of it. He formed the Friends of the Trans Adirondack Route in 2013, wrote a guidebook and created a map set.
"So far, we've got 14 thru-hikers," he said.
Successful trips have ranged between 11 and 20 days. It ascends three peaks and includes six sections of off-trail travel. It begins in downtown Ellenburg Center and concludes, heading south, 2 miles north of the hamlet of Lassellsville in the town of Ephratah.
"As I was planning the trip, I pieced together dozens of sections of standardized hiking trails, snowmobile trails, a little bit of road walking and a tiny bit of off-trail travel," Mr. Schlimmer said. "There wasn't a continuous route in place, so I pieced all those together and named it."
The success rate for those who have tackled the trail is 50%, he said, and he has witnessed a pattern involving those who don't finish it. One element in the pattern involves the novice hiker.
"They're not good at off-trail navigation and they're probably not very good at lightweight backpacking," Mr. Schlimmer said. "That population just doesn't know what they're getting into."
But experienced hikers have also been defeated by the Trans Adirondack Route, he said. "I think what happened is they scoffed at it being 'only' 240 miles," Mr. Schlimmer said. "They just took it too lightly."
A TIME MACHINE
Mr. Schlimmer prefers not to use GPS on his hikes and carries no phone. He prefers a compass and a paper map.
"I'm old school," he said. "It's a thinking man's sport. I like piecing together the information I have to navigate that way."
As an Army paratrooper, Mr. Schlimmer was stationed in North Carolina and Central America and in addition to the Adirondacks, he's trekked the mountains of New England, the Catskill Mountains, Rocky Mountains, Sierra Nevada Mountains and the southern Appalachians.
But the Adirondacks, he said, are special for him, giving him a "timeless" feeling that he attempts to share with "Color Remote."
"The Adirondacks have a timeless feeling, which I don't really feel in other mountain ranges, especially when I'm off trail," he said. "When I'm way out in the wilderness area away from the lean-tos, away from the trails and I look around the forest, if I didn't know better, I wouldn't know what era I'm in. It could be 2019, it could be the year 700, because the woods looked pretty much the same for about the last 8,000 years. It takes you back in time."
But Mr. Schlimmer will soon expand his trekking horizons. In a few days, he'll be moving to Colorado Springs.
"My girlfriend and I spent two weeks in Colorado this past summer and fell in love with the place," he said. "We're giving it a year. Then we'll re-assess."
They especially enjoy Colorado's weather, economic opportunity and new places to explore.
"Albany gets 150 days of sun each year, Colorado Springs gets 300," Mr. Schlimmer said. "Colorado has more than 1,000 peaks above 10,000 feet. I've climbed four of them."