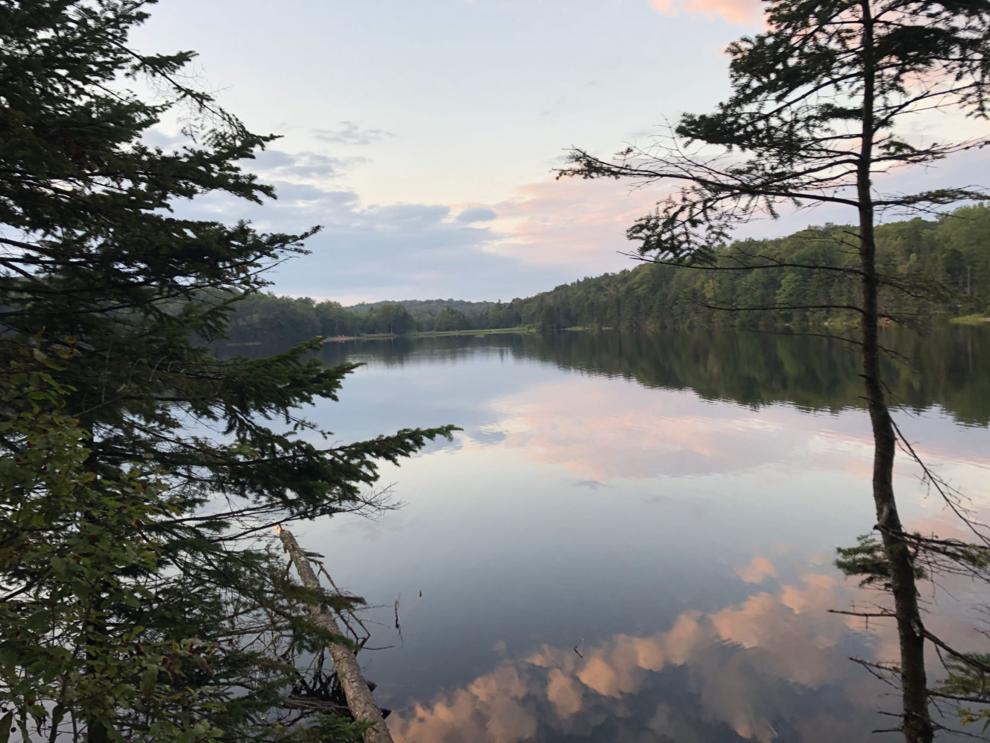 Let's get this out of the way up front … I'm not much for camping.
I like paved roads and having a solid layer of man-made material between me and the elements when I sleep. Hell, I lock my bedroom door inside my already locked apartment when I go to sleep at night. I need brick and mortar and … locks.
So when Christina asked if I wanted to go camping for a few days with the kids in Vermont on our way to the shore in Connecticut, I absolutely said yes.
Here's the thing about Christina … she can usually talk me into just about anything.
Kayaking down a river in South Texas even though I'm a terrible swimmer?
"Let's take the kids on a hike this afternoon."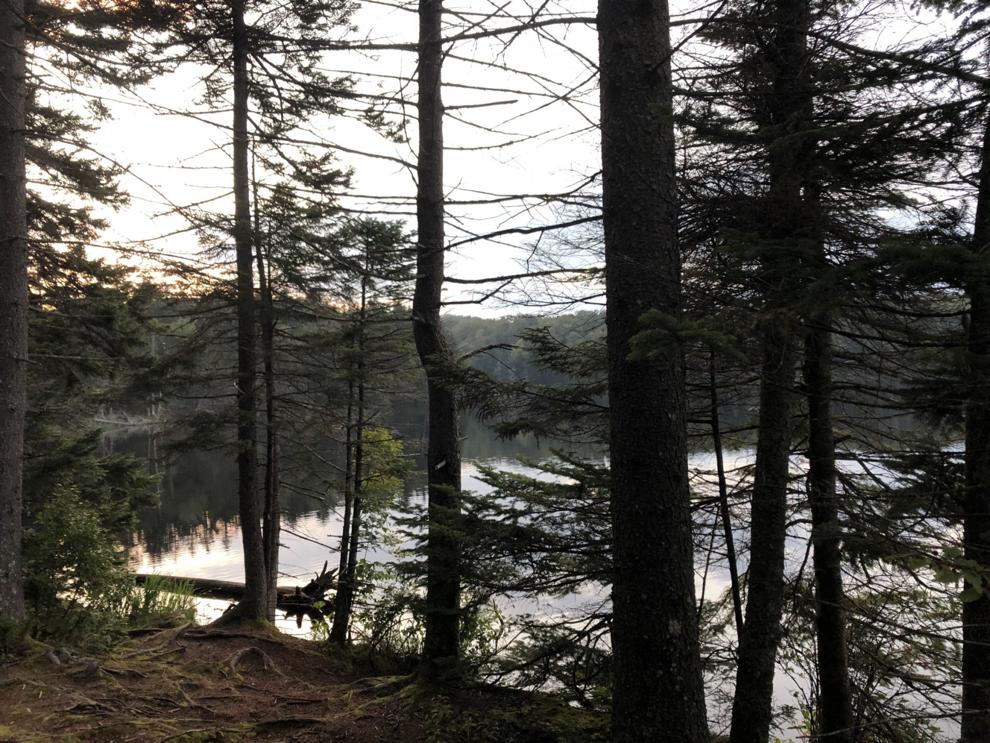 Sounds great, even though I spent the next three weeks being treated for Lyme Disease.
I love my wife. And when she nudges me to expand my horizons a bit, I usually say yes. Not just to make her happy, but because I usually have fun.
And I usually chase down a few good local beers in the process.
So there I was at Woodford State Park in Vermont, helping Christina set up the tent at our campsite. Immediate impression? It's actually quite gorgeous out there. We'd planned a two-night stay in the park at only about $20 a night, with a fire pit and a pretty cheap bundle of firewood at our disposal and plenty of provisions. The kids are playing and occasionally fighting over a Transformer (it might have been a Paw Patrol doll), and Christina's doing most of the work erecting the tent while horse flies buzz around my battered and now sweat-soaked Yankees cap.
Seriously, I think these things are either attracted to sweat or even the flies in New England hate the damn Yankees. I spent a good 10 to 15 minutes going back and forth between hammering stakes into the ground and waving the hammer around my face, weakly imagining the possibility of contact.
Sweaty at this point, uncomfortable and, well, pissed, I cracked open a Vermont favorite, Long Trail Ale by Long Trail Brewing Co. in Bridgewater Corners, Vt. As macro as a micro can be in Vermont, Long Trail Ale (5 percent ABV, 28 IBU) is, according to Beer Advocate, the best-selling craft beer in the state. It's also been one of my occasional go-tos since moving to the north country.
This amber ale has a nice, full body but a really clean finish. Really refreshing, and considering the company's whole motif of trees, hiking, the outdoors (ticks not pictured), I felt I was doing the local favorite justice by drinking it while cooking hot dogs and roasting marshmallows with Christina and the boys.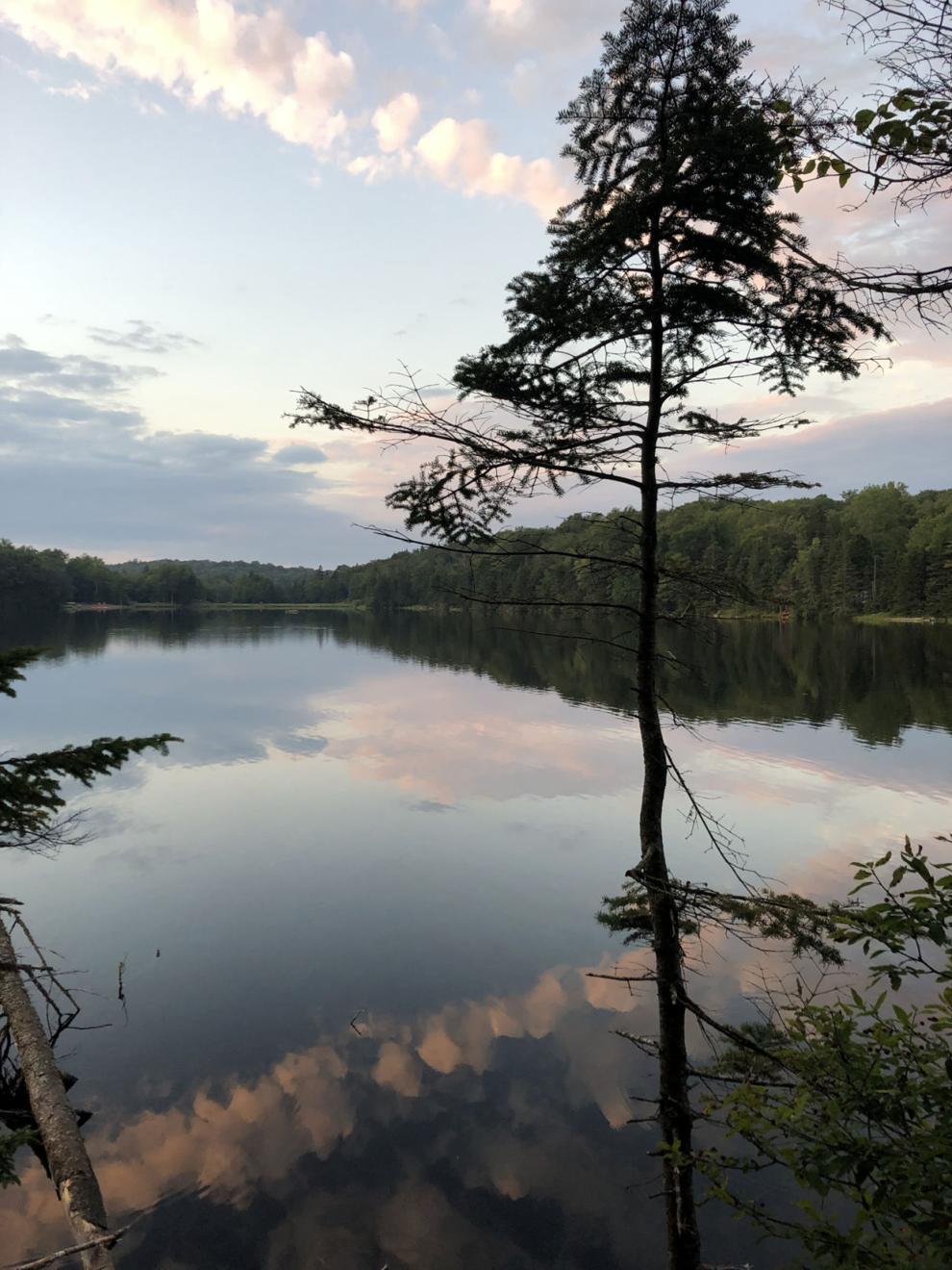 The next two nights brought plenty of good and plenty of bad.
It rained for much of that first night, so there was plenty of mud and the kindling hunt for the second night's fire was a little tougher. There was also the worst shower I've ever had of my life, courtesy of our friends at the state park and the grungy floors and ice-cold water in the showers.
Ever have one of those showers? The kind where you just kind of duck part of your body into the water here and there, heroically rinsing the soap from your body and (good God!) your hair, then quickly darting back to a safe distance and hoping your heart doesn't stop?
Guys, it's also pretty freaking hard to sleep in the woods. It had been a couple of years since we'd been camping. Ben, our youngest, was still a baby at the time, maybe not even a year old. I'd forgotten how every single drop of rain or falling leaf in the wilderness sounds like a bear or a guy in a hockey mask getting ready to hack his way into the tent. So I didn't sleep a whole lot.
There's the smell of fresh air.
The crackle and warm glow of a fire and the smell of hot dogs and marshmallows cooking in open air.
There was also Switchback Ale. Another amber ale (5 percent ABV, 28 IBU), Switchback is made with five different kinds of hops and with an almost fruity taste, giving way to a clean finish. I liked this one a lot. And I love that they sell it in squat little 12-ounce bottles that look like medicine bottles in a John Ford movie. Christina hadn't cared for the Long Trail, and she wasn't really into this one either.
She's never been one for amber ales, and I guess I tried to sneak a few past her to see if that light finish would change her mind. I was failing in that regard.
On the other hand, while Christina took our elder son, John, out canoeing, I went for a long hike with Ben and won a long, hard-fought battle against one of those damned horseflies, swatting it out of the air with the Yankees cap it seemed to hate so much and killing it instantly.
I howled at the sky, either dead tired after three hours of sleep or hung over.
Ben threw his head back, howling, too, laughing, not knowing that he was an accomplice.
The next few days were a bit more my speed, as we traveled through Massachusetts (are all Red Sox fans terrible drivers?) and into Connecticut, near the shore of the Long Island Sound. Hotel room. Hot showers. Laundry for kid clothes that started to get funky.
We spent a pretty hefty portion of the following day at the beach out near New London, Conn. John buried his hands and even his face in the sand, loving every second of it, and vaulted out into the water in a manner that made me nearly panic sometimes.
Ben walked on the sand as if it were hot coals and ran away from the only snatches of water that touched his feet.
I think the kids had fun.
For sustainance, we went to the Haywire Burger Bar in Westbrook — pretty good burgers and a rep for a deep beer menu.
After much consideration, Christina set eyes on the Summer Ale by Back East Brewing Co. in Bloomfield, Conn. (6 percent ABV), a dry-hopped ale that had a nice, fruity, spicy finish. But she agreed that my choice, the delightfully named Dogs & Boats (9.1 percent ABV, 61 IBU) was better. An Imperial IPA from Beer'd Brewing Co. in Stonington, Conn., is a big, juicy Citra and Mosaic hopped IPA that was strong enough to help me melt away the woes of New England drivers, Ben's loud protests at not being able to sit in Christina's lap and interrupt her meal and John's insistence at eating much of his food under the table.
The burgers were really good, and there's a big front patio that we didn't get to enjoy because it started to rain. We were all a little disappointed, but I didn't mind getting the chance to eat inside for the first time in a few days.
Other winners from a weekend spent wandering the beaches and restaurants on the Long Island Sound included Ruby (5 percent ABV), a tart blonde ale from Thimble Island Brewing Co. in Branford, and East Rock Pilsner (5.2 percent ABV, 35 IBU) from the East Rock Brewing Co. in New Haven.
Ruby is billed as a sour, but it was more tart than sour … fruity and light, while the Pilsner was refreshing but had a nice, dry, hopped up front that eased into a nice, crisp finish. Both would make a welcome addition to your cooler at the beach.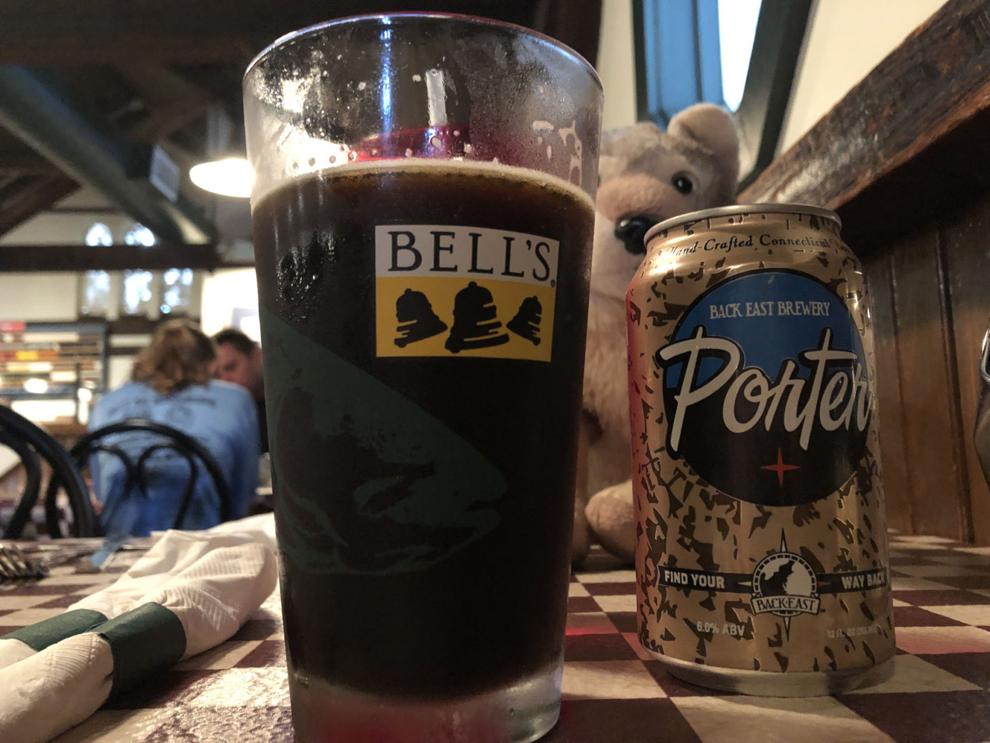 But the best thing I tried all week, at a weird little train station-themed pizza place right by the Amtrak station in Old Saybrook, Conn., was the Porter (6 percent ABV) from our now old friends at Back East Brewing Co.
A nice, chestnut brown porter with notes of chocolate and caramel, this had that kind of warming depth you want from a porter, and that smooth, rich flavor was boosted by a slightly hoppy finish that made it feel a little lighter.
So after a week in the woods and at the ocean, I can honestly say that while I loved Vermont and its woodsy back roads and quaint towns dotted with toy stores and book shops, that I have to give the edge to Connecticut on the beer front.
Sure, everything in Connecticut seemed a bit more expensive and there was a pretty aggressive push from every restaurant we passed to try the lobster, we definitely found a better variety of brews in the Constitution State. This isn't to say that we won't have to take a deeper dive into Vermont next year (this year?) to give it a chance to redeem itself.
Next time, maybe I'll even sleep.