Sometimes it takes an outsider to truly appreciate the inside framework of where we call home.
Here, in Watertown, let Baylor O. Durant, 36, a prior nomad — an Army brat with no home town — be your tour guide.
"I think a lot of people who have been in the area for a long time have maybe forgotten what they have," Baylor said. "It could be discouragement from what's been lost. I feel that a lot of people think this is such a bad place. I'm like, 'You've got to be kidding!' I've lived in so many places and I don't think this is bad at all."
Less than two years ago, Baylor, enamored by the city since moving here about 15 years ago, began an Instagram page focusing on Watertown history that has been gaining a steady stream of followers as she digs into the city's past with pictures, stories and a fresh sense of wonder.
"It's become my home town and I care about it now, maybe excessively," Baylor said. "But I care about it and I want to know about it. I like spending time researching things. It's just a hobby of mine."
Baylor was born in Kansas City, Mo.
"But I didn't stay very long," she said.
Baylor is the daughter of Mark and Pam Smith. Mark retired from the Army after a long career, his last station at Fort Drum. Mark and his wife then settled in Watertown.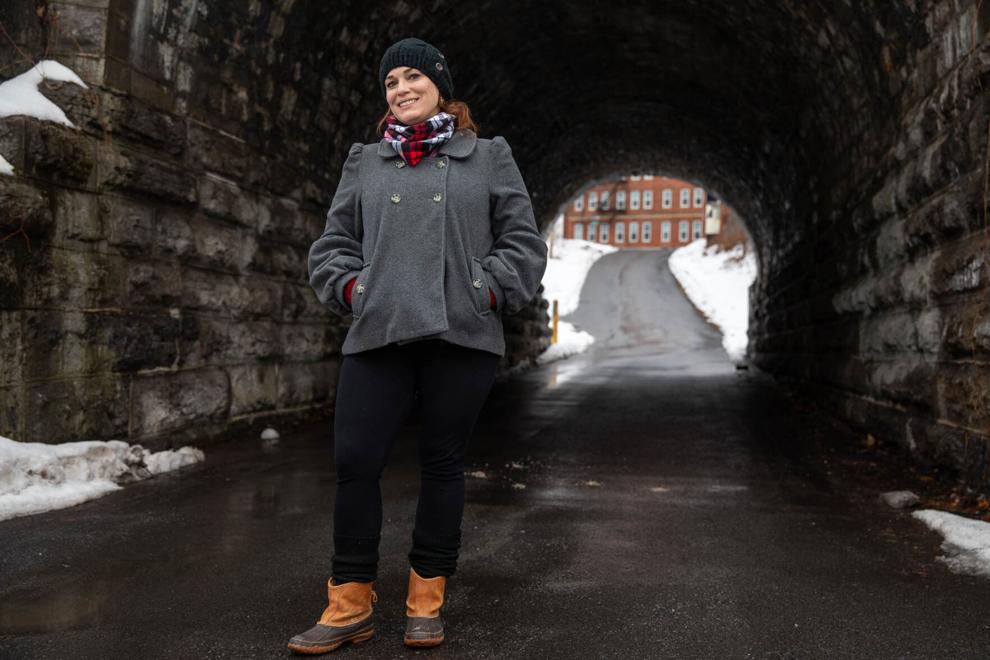 "I basically joined them," Baylor said. "I wasn't planning on staying, but I did."
Baylor said that while growing up she moved with her family, Army-related, to places such as Pennsylvania, Korea, Texas and Germany. She graduated from high school in Oklahoma.
Baylor served in the U.S. Navy from 2003 to late 2006, mainly based at Naval Air Station Jacksonville in Florida. She went out to sea aboard the aircraft carrier USS Theodore Roosevelt during Operation Iraqi Freedom.
"I had been living in Florida for a long time and it's much different down there," Baylor said. "I came up here and I remember coming in on Pearl Street, onto Factory (street) and seeing Factory Square with those big brick buildings with the ghost sign that said, 'Watertown Spring Wagon Company' on the side."
A "ghost sign" is an old hand-painted advertisement that's been preserved on a building.
"I was like, 'My god. That is really cool,'" Baylor said.
She met her husband, Joshua Durant, here and they live on Ely Street, in the historic "Sand Flats" neighborhood of the city originally settled by Italian immigrants. They've called Watertown their home for about 15 years.
"I started to get to know the area and was amazed by the architecture here," Baylor said. "I had never seen anything like it. It is unique. People may not think so, but it is unique."
Baylor has always been interested in history, especially exploring her ancestors' British heritage. She started her "Baylor's Watertown & Beyond" Instagram page in April of 2019 after beginning a new job as a caregiver to two city natives and family friends: brother and sister Susan and Charles Sachetti.
"They started telling me stories here and there," Baylor said. "I pointed out a building I thought was really cool and they'd have a story behind it. I started to think it'd be cool to share some of this. Their stories got me into researching. They are little stories here and there, and I've always loved hearing old stories. That's kind of what piqued my interest in starting the page, to share the stories, and to share what I was reading, because what's the point of researching anyway?"
Her Instagram page is a mishmash of appreciation of Watertown, featuring old images and fresh images with ties to the past. Her feedback is impressive. An example: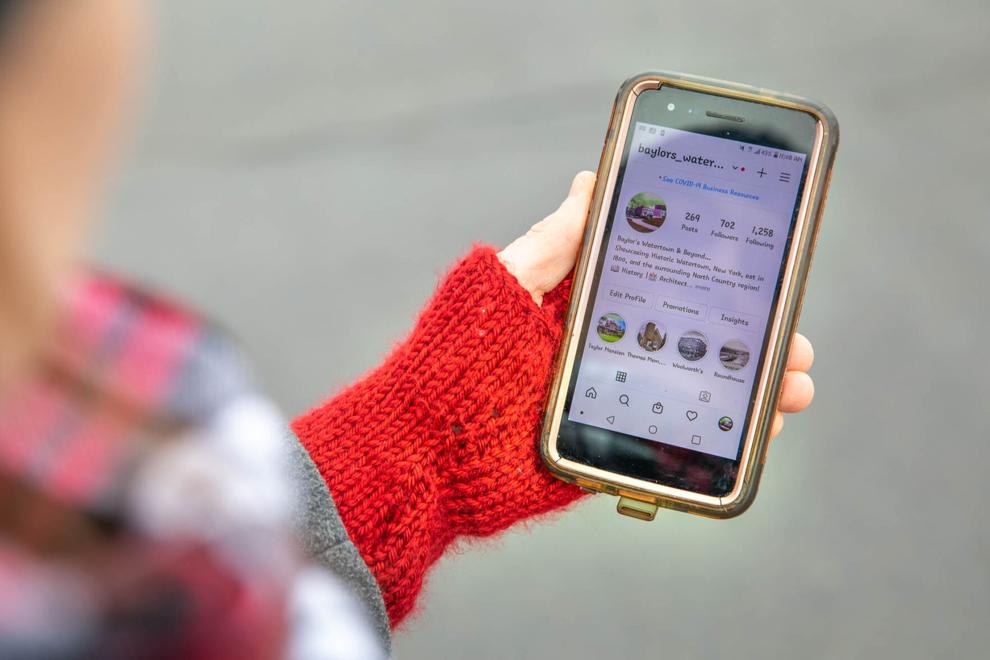 "I did a 'now & then' post on Lillian Street Fire Station No.4 last month, but today a picture of the man who possibly took the photo of the station, circa 1920, was shared with me! ... Or is he filming? Hmm.'"
An example of appreciating things she sees today, but with an eye toward the past:
"I love this 1880 home for sale at 657 Thompson St., Watertown, NY. I couldn't find much history on it with my usual searches, unfortunately, except for the name 'Miss Gertrude Bevans' who was living here in the 1920s."
Baylor also dives deeper into some subjects, posting photo essays on subjects ranging from Tayor Mansion to the Court Street bridge. One link is an "SOS" — a call to save a certain building from destruction.
"I was a little upset that buildings were being torn down in the area," Baylor said. "It was almost like I wanted people to remember them in some way and I didn't have many followers at the time. I wanted to record it."
She was particularly frustrated by the destruction early last year of the former Colonial Woodshed building at 403 W. Main St., and the adjacent "Brown Building" at 409 W. Main St. Both buildings were considered unsafe by the city's code enforcement office because leaky roofs had caused so much damage inside the buildings.
"They were left to rot," Baylor said. "They were my favorite. I couldn't believe nobody was going to save them. I know they were in bad condition by the time they were torn down, but they weren't like that when I first moved here. That was depressing to see."
She treasures historic buildings still standing, such as those on Factory Square, and the "ghost signs" on many of them.
"They're basically all over," she said. "If you look at the top of the brick buildings on the side, you can see faint outlines of where they used to be. What's even cooler is when I find an old photo and you see it plain as day."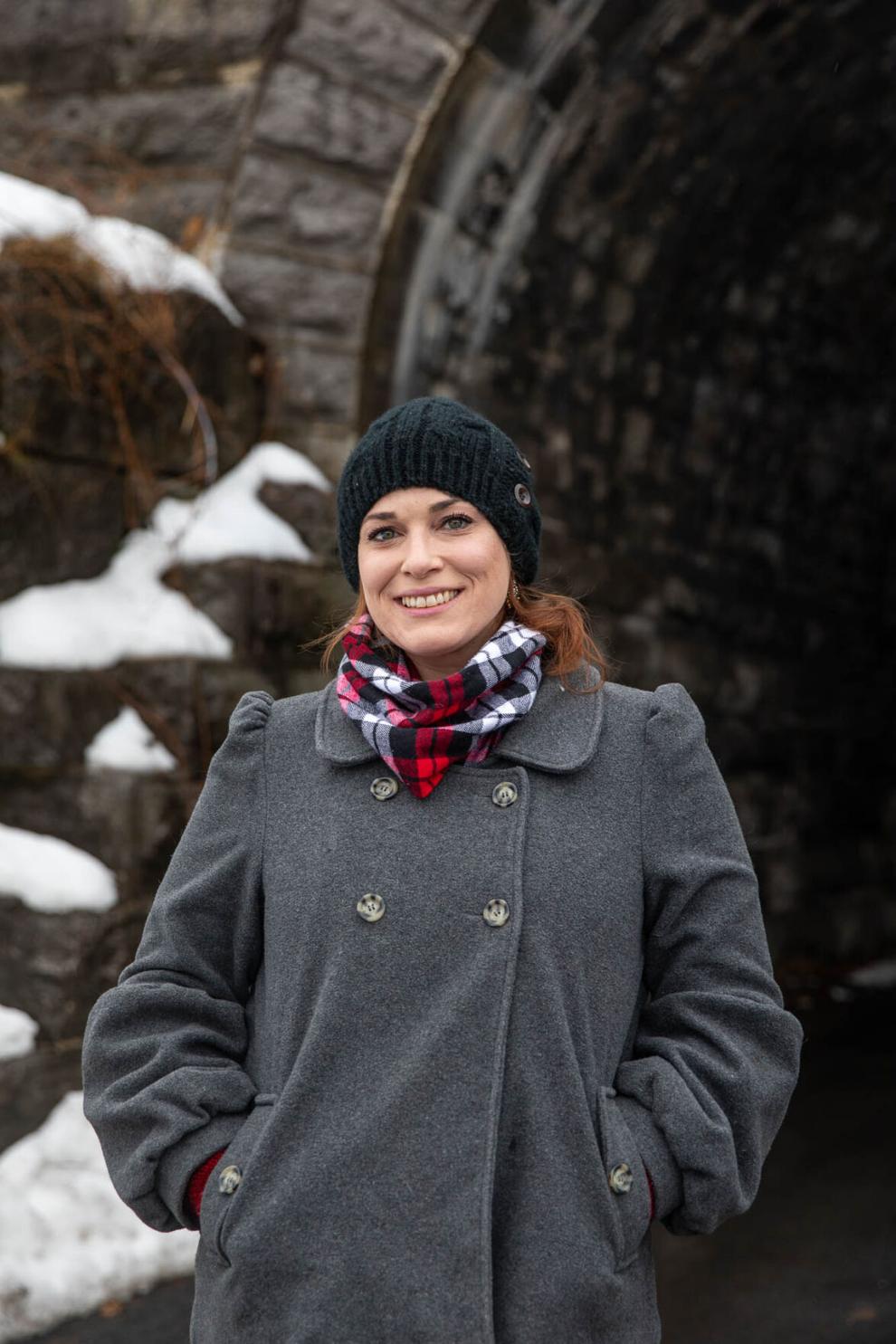 These days, during the pandemic, Baylor finds most of her subjects by scouring the web. She often visited Flower Memorial Library before the pandemic shuttered most of its services.
"I hate it when I have long pauses between posts," Baylor said. "Last year, it got rather difficult because a lot of things shut down and you couldn't go anywhere. I slowed down a bit last year but I'm hoping it will pick back up, where I'm going to do more."
Many visitors to her site, Baylor said, message her to say they want to come visit.
"They're like, 'Wow! I didn't even know Watertown was like that,' because they come through on the highway, and you can't see the old district from the highway. You just see the hotels and stuff. And when you Google Watertown, the first thing that comes up is the shopping experience at the mall."
Meanwhile, Baylor says, Paddock Arcade, thought to be the oldest continually operated mall in the U.S., is largely ignored.
"We're not advertising that from the highway? I think that's rather silly," Baylor said. "I would love people to come here, to see the place and have a little tourism going, maybe encourage people to come see the historic sites, because we have them and we're going to lose them if we don't take care of them."
And Baylor plans to be here with them.
"I plan to stick here because I always wanted an anchor spot," she said. "I don't plan to leave unless something serious happens and we have no choice. I love to travel and I still want to travel, but I always want to have a place to come back to and I don't mind it being here."
"Sunday Portrait" is an occasional column featured in the Watertown Daily Times' Sunday edition. Contact Chris Brock at cbrock@wdt.net.