Louise Pierce of Norwood, who turned 94 on Friday, is no stranger to quarantine life. Memories flooded back to her a few weeks ago when she read an article in the Watertown Daily Times by Indanapolis-based columnist Lori Borgman who, in the column, recalled her father-in-law, Hub, and his quarantine tales.
"He often told of the time his family home was quarantined," Ms. Borgman wrote. "He was 5 at the time. His older sister, Alice, was 8 and his oldest sister, Mabel, was 12. Alice got sick and the doctor diagnosed it as scarlet fever. Outbreaks of scarlet fever in the early 1900s were often deadly or left children with lifelong disabilities. It was also highly contagious."
Hub, Ms. Borgman wrote, recorded his memories in a journal.
"What will be our memories of this time in history?" the columnist asked readers facing their own quarantine life as we deal with the coronavirus and COVID-19.
"When I was about 8 years old, I also had scarlet fever," Louise wrote in her May 8 letter to us, headlined, "Article brings to mind previous health crisis."
I gave Louise a call to discuss her memories of scarlet fever and her related quarantine.
There was no answer at her New Street home when I first called. A message was left.
Louise returned my call a few days later and apologized. She wasn't home the day I called because she was out viewing the countryside. Her son, Frank Pierce of Norwood, took her for a car ride. Frank is a retired St. Lawrence County highway worker and enjoys restoring vehicles.
"So he knows all the roads," Louise said. "We hit Morley, Russell, Hannawa Falls. I told him, 'Don't put me out. I'll never find my way home!'"
Louise grew up on the Hunt dairy farm near the hamlet of Sanfordville, town of Stockholm, one of four children of Peter A. and Edna Chatell. Her father ran the farm. When she was diagnosed with scarlet fever, Louise was given a cot/bed in the parlor of her home.
I asked her if scarlet fever was something that had concerned her parents previous to her diagnosis.
"It could be because I had about every childhood ailment there was," Louise said.
She listed rubella, measles, chicken pox and yellow jaundice.
"My father called me his baseball catcher because I caught everything," Louise said.
No one could visit Louise in the parlor except her oldest sister (in her teens) and her mother. "But they had to wash their hands each time," she said.
But two other sisters and her brother were kept home from school, the one-room schoolhouse on Sanfordville's "Maple Tree Hill," because they were under orders to be quarantined for a month. Louise was the only family member diagnosed with the disease and quarantined under a doctor's orders.
"They just had a vacation," Louise said of her siblings.
The family was accustomed to adjusting their living arrangements. For years, Louise's parents hosted children from the Fresh Air Fund program.
"They were like part of our family," Louise said. "We just loved them all."
Even though she had scarlet fever, Louise said she didn't feel too bad. Common symptoms include high fever, chills, a breakout of white or yellowish patches, difficulty swallowing and enlarged glands in the neck.
"I just think I enjoyed getting all the attention," Louise said. "I didn't have any after-effects. I think I ran a high fever and was just listless."
The family's income mainly relied on milk production. To continue, her father had to make a pledge to health authorities.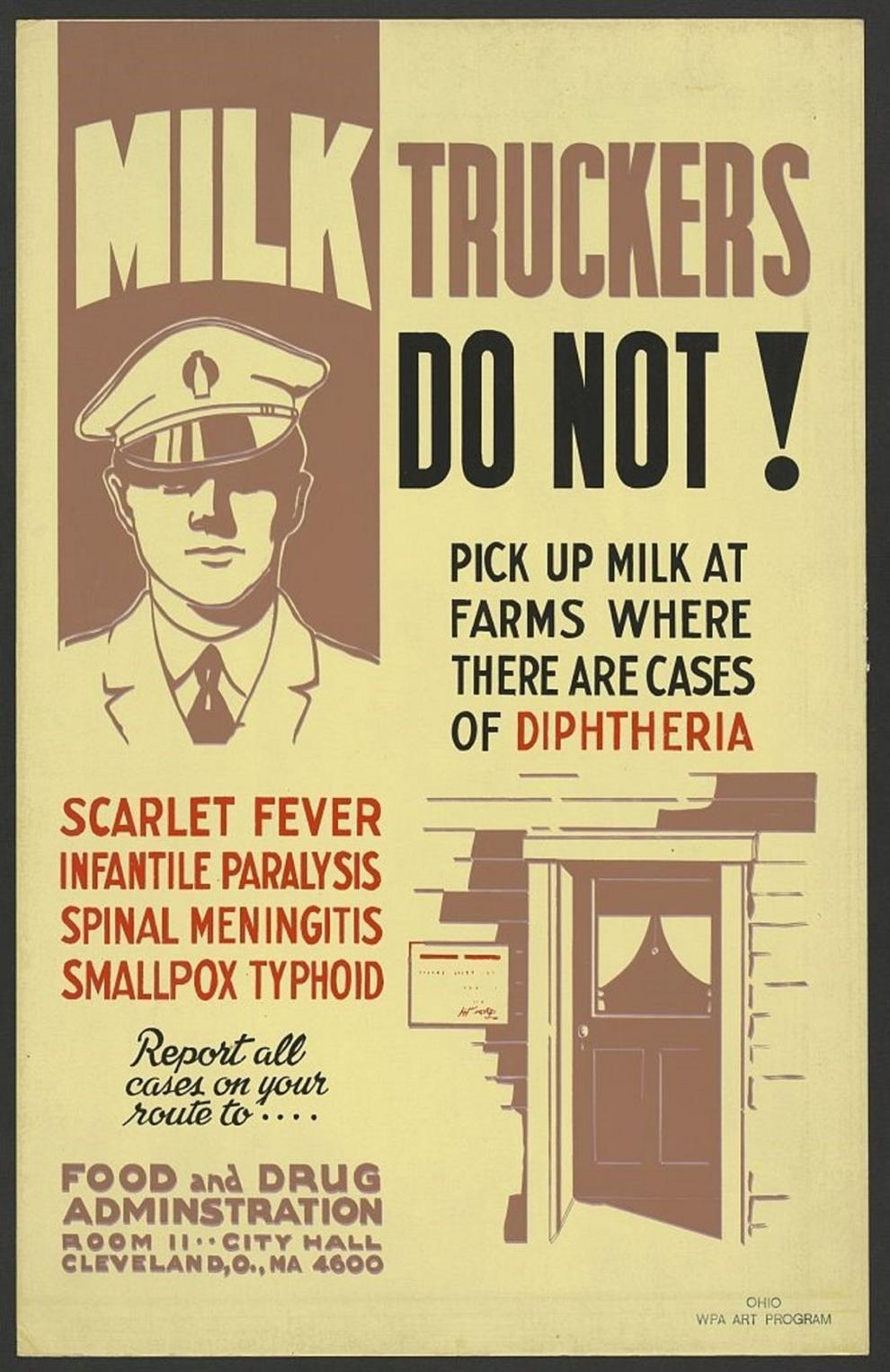 "He and the hired man had to swear they would not come into my room, and that allowed them to send the milk to the milk factory," Louise said.
She graduated from Potsdam High School in 1943. After graduating, Louise got a job at the Grand Union store in Norfolk. In 1944, she married Rodney Pierce. He served with the Army during World War II as an engineer from 1943 to 1946, in the South Pacific. He would later become a furnace operator with Aluminum Company of America, Massena, until his retirement in 1976 after 35 years. He also operated a honey business. Rodney died in 1996 at the age of 82.
In 2013, the Norwood Kiwanis Club named Louise the village's Citizen of the Year. She was a 58-year member of the American Legion Auxiliary and was a member of the social group Red Hat Society. She attends United Methodist Church in Norwood.
"At one time, I made and decorated special occasion cakes," Louise noted.
Norwood, she said, is a good place to be under long-term quarantine.
"It's a quiet town," Louise said. "It's a friendly town and until we lost our grocery store, we had just about everything you'd want."
Financial issues and a lack of patronage were the reasons marked by the owners of Perry's Market for its closure in the spring of 2019.
These days, Louise, in addition to going for rides in classic cars, enjoys spending her quarantined time watching televised game shows — a bonanza of entertainment for her compared to when she was quarantined in the parlor.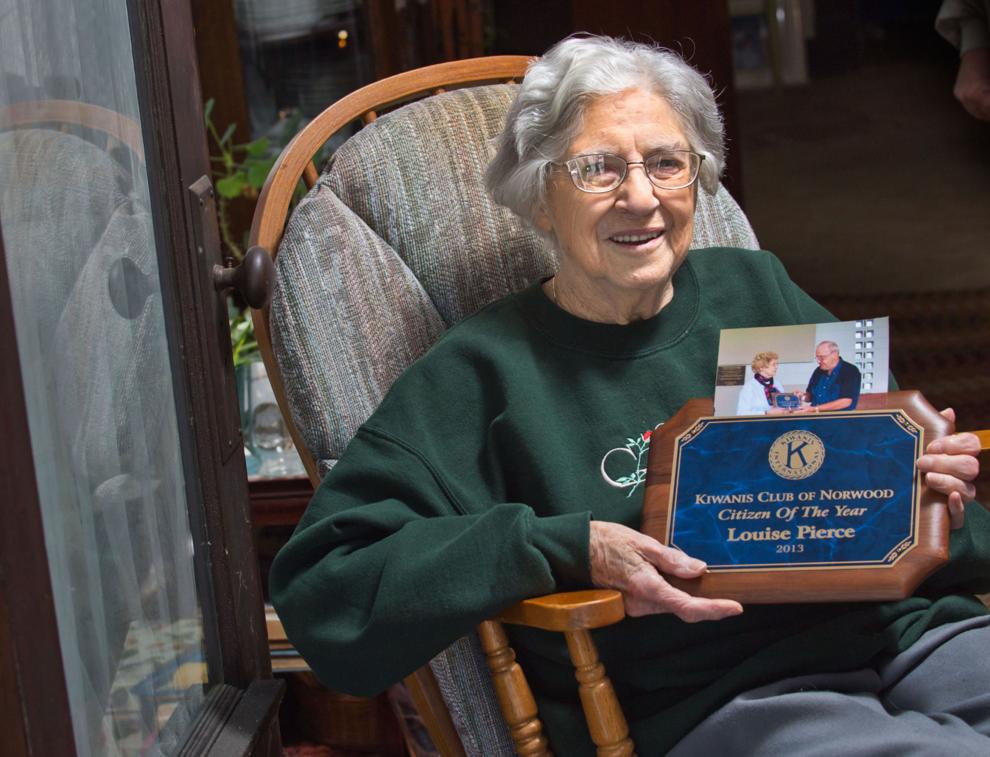 "Back then, there was nothing to do," she said.
She also awaits for life to return to normal, or a new normal, and for her quarantine to be lifted, nearly 90 years after she was allowed out of her first quarantine.
Asked if she had any advice for people struggling with their own quarantine, the nonagenarian said, "I just tell people that I talk with to take it one day at a time. Do the best you can and don't lose patience."
If you wish to send 94th-birthay wishes to Louise Pierce, she may be reached at 3 New St., Norwood, N.Y., 13668.
"Sunday Portrait" is an occasional column featured in the Watertown Daily Times' Sunday edition. If you have an idea for a column subject, Write to Chris Brock at cbrock@wdt.net or at the Watertown Daily Times, 260 Washington St., Watertown, NY, 13601.