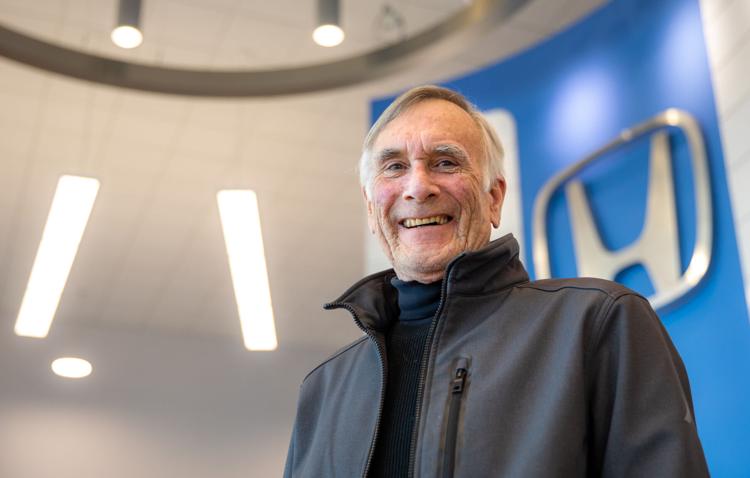 WATERTOWN — For John R. Northrop, the means of earning a living and the vehicle for his success has always been a focus on family.
It's a way of life that has turned out well for the man who has been selling vehicles in Watertown for 50 years.
"That's all I've ever known, really," John said Monday afternoon as he took a seat in the airy, sunlit showroom at his latest place of wheels and deals — F.X. Caprara Honda, 23115 Route 12.
The Northrop name in the automotive business took root in Watertown in 1914, when John's grandfather, S. Brown Northrop, founded Northrop Motor Co. after selling cars for someone else for three years. S. Brown Northrop built his first automobile showroom in 1917 at 123-125 Benedict St., now Sherman Street, selling Hudsons, Packards and Dodges.
He later became the exclusive Watertown dealer for Fords and Lincolns. While maintaining the Benedict Street location, S. Brown Northrop also leased showrooms on Arsenal Street, site of the now-former call center.
By 1957, the main Northrop dealership had located to Arsenal Street. Continued success there led to an expansion in 1969. The dealership's location was across the street from where Burger King is now.
John's grandfather died in 1971 at the age of 79. S. Brown Northrop Jr., John's father, then took over the business and John took it over in 1979. S. Brown Northrop Jr. died in 2006 at the age of 83.
"My father and grandfather always preached on being honest, the customer is always right philosophy and to have good service for them if they have a problem with their cars," John said. "That's all important in this business, because if you don't take care of them, they're not going to come back."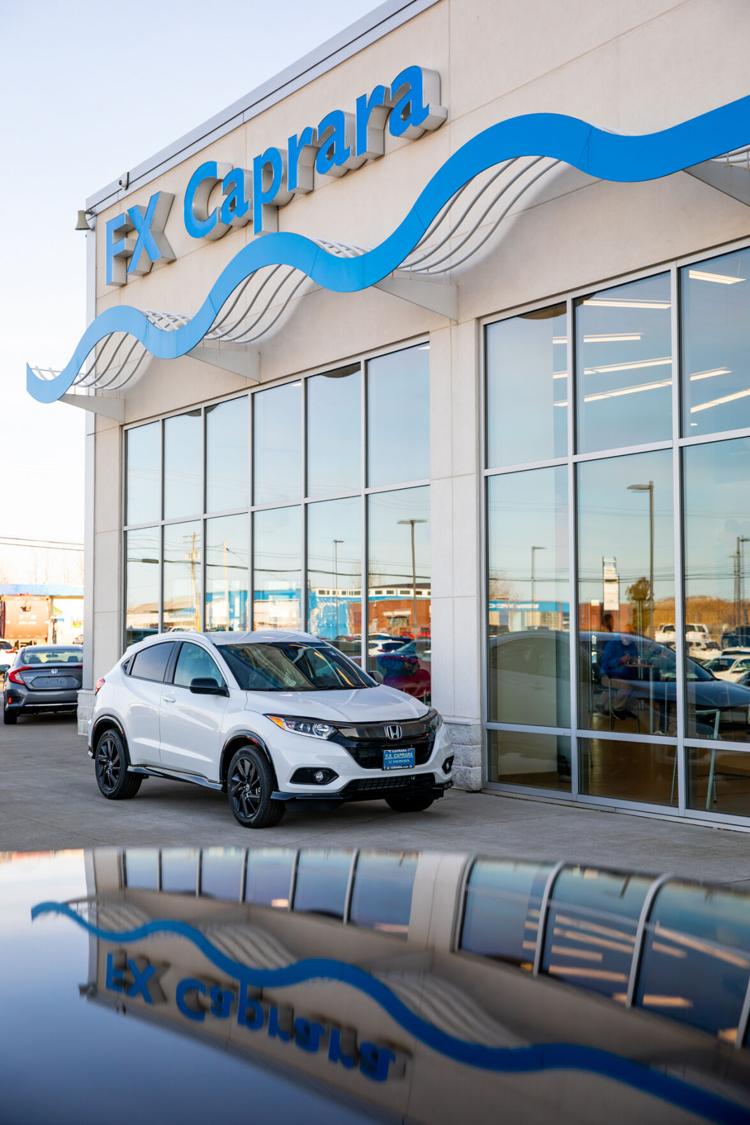 Northrop Motors was sold in 1989 to Auburn-based Fox Ford, but John has continued to work in car sales. His brother, David, is parts manager at Caskinette Ford, Carthage. A sister, Peggy, who didn't work in the business, is retired, living in South Carolina
John will turn 71 in January and he's not thinking of retirement.
"What am I going to do?" he said. "We don't want to go to Florida and live down there and we like the seasons up here," he said, speaking also for his wife, Judy. "Watertown is our home. We're very comfortable here."
In 1989, after selling to Fox, John worked with the dealership for five months during the transition. It was then time to find another car dealer to use his trade. He found it more than 4,000 miles away.
"I contacted Harold Nye, down in Oneida," John said. "He was a Ford dealer. His family still has a business there. He said, 'I just bought a Toyota dealership up in Anchorage, Alaska. You want to come up with me to work?' I went up and spent 10 days in June, came back and moved up there in July."
The children of John and Judy, Martin and Christine, started school in Anchorage.
"It was a change, a good change," John said. "We saw everything we wanted in three years up there and it was quite the experience. We lived through some earthquakes and the schools were very, very good up there."
Christine Manzella is a special education teacher in the Buffalo Public Schools. Martin, an adjunct English professor at Fordham University in the Bronx and at SUNY Old Westbury, recalled telling his neighborhood buddies at the age of 9 that the family was moving to Alaska.
For Martin, who is five years older than his sister, the move was a great adventure.
"It didn't take long for me to be transfixed by the wildlife and mountains," Martin said in a phone interview. "It's a different world. I grew up with snow, so the climate was a little familiar, but it was an adventure and I was happy that we did it."
The move, Martin said, was just another way his father provided for his family.
"That never wavered, even when he soured on the work," Martin said. "When we moved up to Alaska, he was given a lot of responsibility and they really put him to work. He was working some crazy hours up there."
The family returned to Watertown in 1992.
"After Anchorage, I came back here and I've worked in the car business for various dealers since then, and with Caprara probably for the longest of any of them — all told, about eight years," John said.
There is a particular pleasant aspect of working for F.X. Caprara, he said.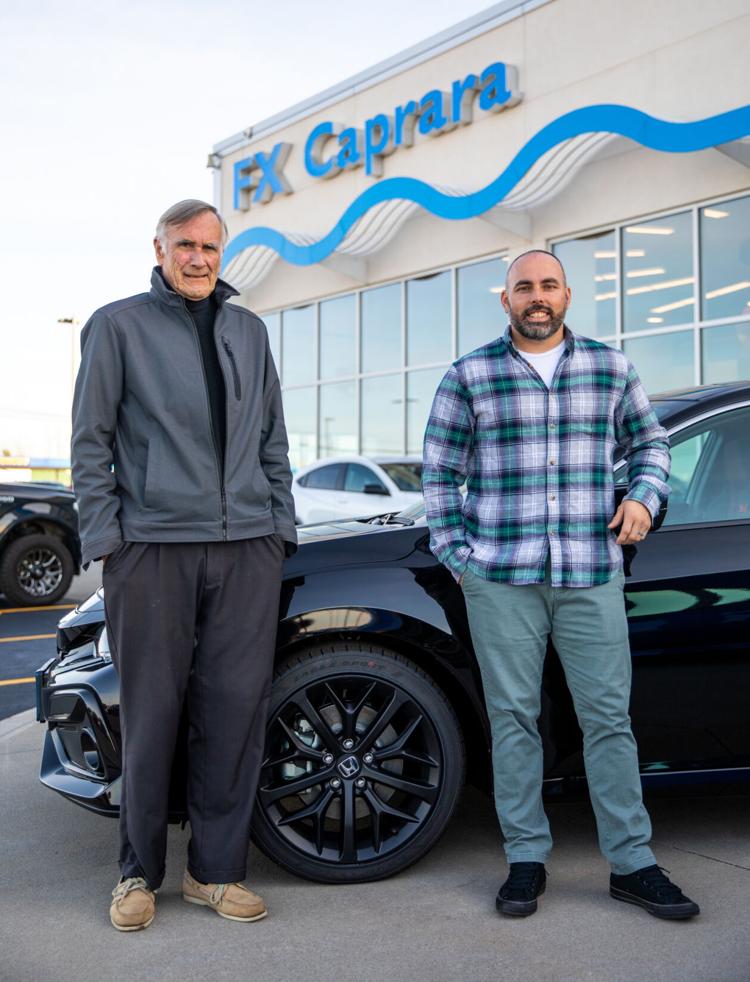 "It's still a family owned and oriented business," John said. "They treat people very well. They treat you as part of the family. That's what I like. I like a family type business. There's a lot to be said about that. The business here is truly run by the family. Billy and Charlie are still involved. They're keeping everything in the family."
These days, John works in F.X. Caprara Honda's internet department, taking leads on the web along with incoming sales calls and making appointments for potential customers to come in for test drives.
"I have people who call and say, 'Geez, my grandfather bought cars from you, the Northrop family,'" John said. "It still happens a lot when they hear the name."
It's all quite the change in the way cars and trucks are sold from when he first began. But John is especially amazed by the technology that's in the vehicles.
"It's just unbelievable, what's been developed and what's being developed now," he said. "Cars are totally different. They're better made now, they last longer. I'm sure they're leading us all up to self-driving cars, which is what's on the drawing board. It's gonna come."
Like any business, car sales has its ups and downs. John recalls the energy crisis of the early 1970s as especially challenging.
"It was a bad time for all the dealers," he said. "People wanted to buy smaller cars and the domestic manufacturers really didn't have any. That's when Datsun, now Nissan, and Toyotas came in. People were trading in their Cadillacs and their big Fords, Mercuries and Lincolns and Chevys and were looking for smaller cars."
The internet has changed the way people shop for vehicles, creating a more savvy consumer.
"People come in now and they know what they want pretty much," John said. "They've studied it. They know what the pricing is, the different options they can get. It's just amazing what the internet has done."
But it takes the sales person to make the deal, and for that, John said, certain qualities are required.
"You have to be a people person," he said. "You have to be outgoing, you want to be honest, trustworthy and you want to make the customer feel very comfortable when they come in and you try to work a deal for them. Show them something they want to see and try to help them."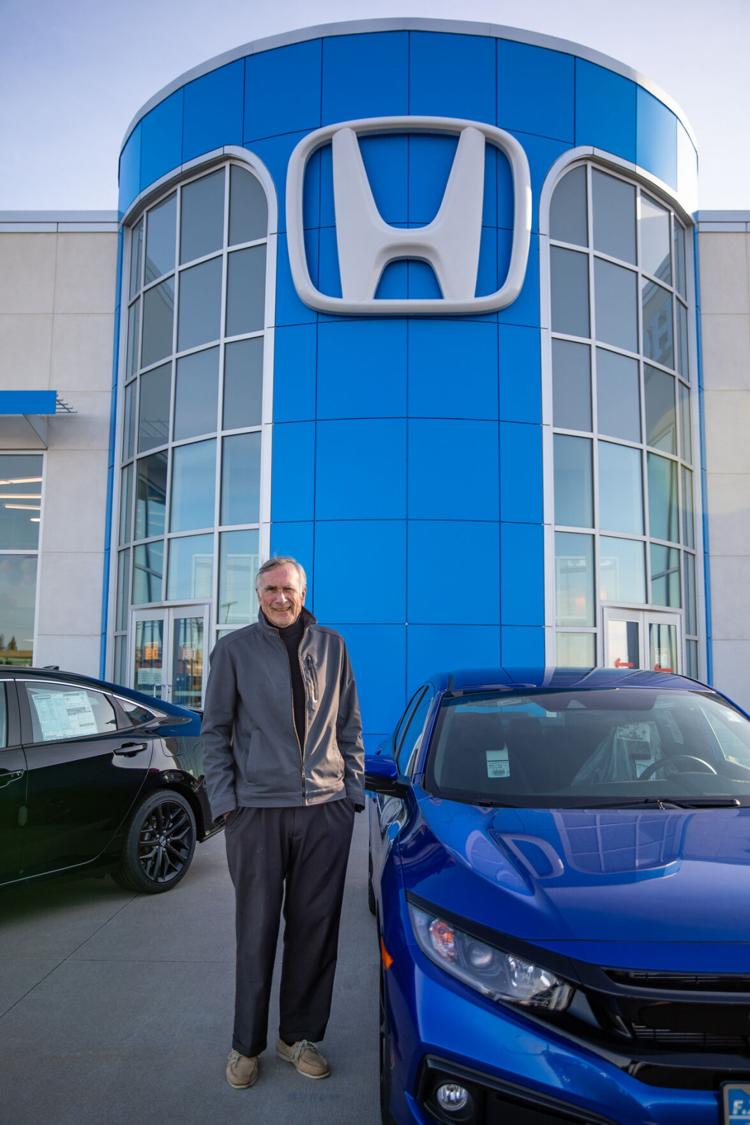 That formula and attitude, F.X. Caprara Honda general manager Frankie Caprara said, is why people like John Northrop succeed in the business.
"His expertise and longtime career in the car business is second to none, as is his relationship with Northern New York, so he knows everything," Frankie said. "He's owned a dealership, so he knows everything that goes on in the making a customer and all that. It's pretty nice to have his knowledge."
The job of selling vehicles, Frankie said, can be tough and isn't for everyone.
"Number one, you've got to have knowledge and be passionate in what you do," he said. "It's long hours, it's stressful, it's a lot of work. So you've got to be passionate and enjoy what you do or it's not for you."
How has John dealt with that stress and demands of the job for five decades?
"You learn to deal with it," he said. "The sun comes up every morning and another day is always a good day, a good challenge. You've just got to roll with everything."
"Sunday Portrait" is an occasional column featured in the Watertown Daily Times' Sunday edition. If you have an idea for a subject, write to Chris Brock at cbrock@wdt.net.