LYONS FALLS — Alanah S. Pearson found herself sitting on a boulder in May, about a mile up from the trailhead of Cascade Mountain, near Keene, Essex County, depressed and defeated, wondering what she was doing on an Adirondack High Peak.
She wasn't dressed properly and her tennis shoes had no grip. The black flies swarming around her head added to her misery. The peak was about 5 miles away.
"I just started crying," Mrs. Pearson recalled from her home in Lyons Falls, Lewis County. "I was like, 'I can't do this. This is so difficult. This is insane.'"
But with the power of family, she rebounded, in a spirt that enabled them all to reach new heights. The spark for that spirt was lit that day as she sat on that Cascade boulder, a few days after her husband suggested the family hike in the Adirondacks.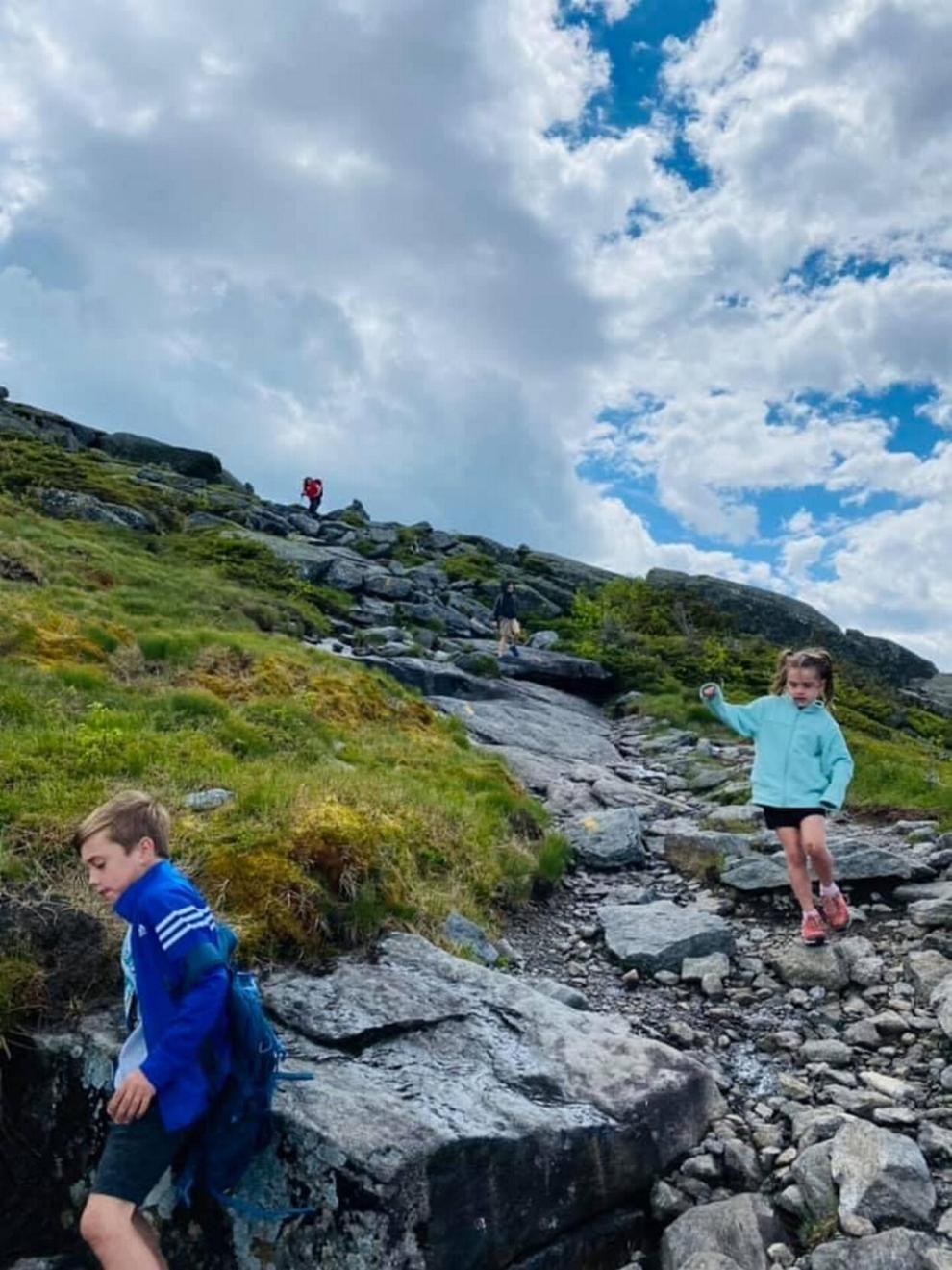 "I was super unprepared for what I was about to endeavor on," Mrs. Pearson said.
But her family — Sgt. 1st Class John P. Pearson and their three children — gathered around her as she sat on the boulder.
Her husband swooshed the black flies away from her face.
"My kids kept telling me, 'Mommy, we can do it!' My husband was telling me, 'Whenever you're ready, we can keep going.'"
She did, and kept going and going.
"In my head, I wanted to go, 'No. We're quitting and done,'" Mrs. Pearson said. "But I knew I needed to do this. So I got up and we started hiking some more. And it was hard."
But once at the top of the 4,098-foot Cascade Mountain, an ethereal revelation greeted her.
"Oh my god, the views had me hooked," Mrs. Pearson said. "It was just breathtaking and gorgeous."
She couldn't look away. She sat down, taking it all in.
"We felt free and just real small at the same time," Mrs. Pearson said. "Everything around you was just so big, and here you are on the top of this ginormous mountain and all you just feel so small and free at the same time. And it was beautiful."
Such a view is what inspired her to continue, and in October, members of the Pearson family became Adirondack 46ers — a club dedicated to hikers who have summited all 46 High Peaks of the Adirondack Mountains.
They completed the challenge in a remarkable five months.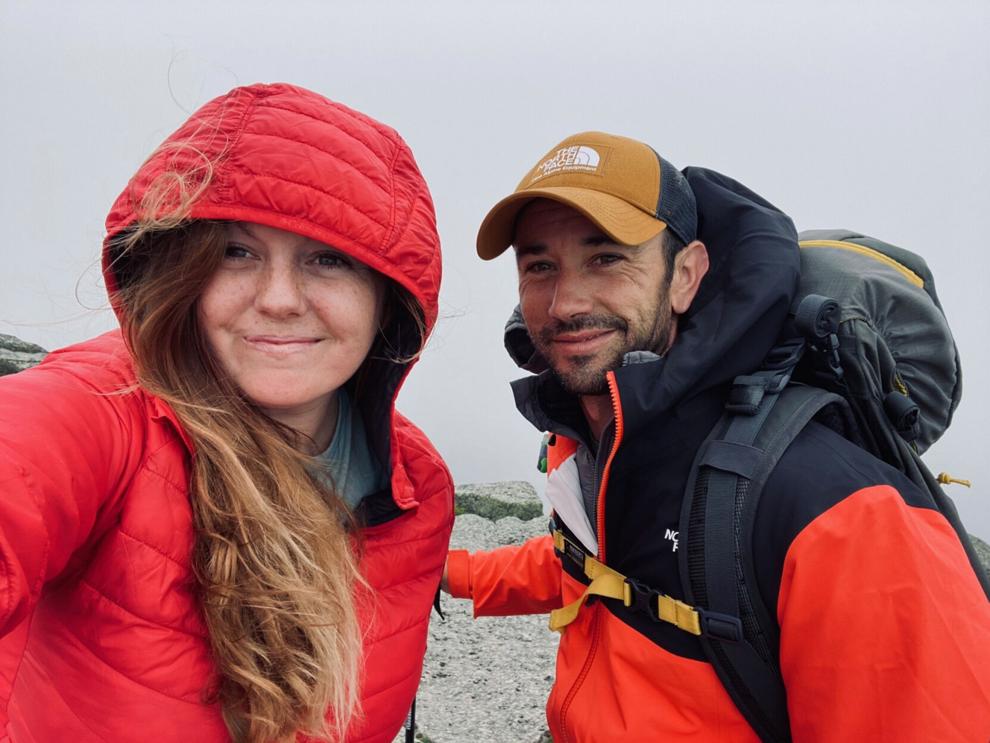 "When my wife and I first hiked Cascade Mountain, our intentions were never to become Adirondack 46ers," Sgt. 1st Class Pearson said. "The initial motivation was to aid my wife in her long-awaited weight loss goals from bearing three children."
There was also a secondary goal.
"My family is severely outdoor oriented, and my wife has always longed for the impeccable views and serenity of the mountains, whether it be from childhood in the Blue Ridge Mountains of North and South Carolina, the Bavarian, Austrian and Swiss Alps from our tenure while stationed at Vilseck, Germany, from 2012 to 2014," Sgt. 1st Class Pearson said.
Also, Sgt. 1st Class Pearson said his 15 years of military service has made him highly competitive, driven and oriented — qualities and a mindset he seeks to instill in the couple's children.
On that climb on Cascade Mountain, he used his persuasive power to empower his wife.
"When my wife broke down on the trail due to fatigue, the temperature and the insane amount of black flies, I comforted her by waving the black flies from near her face, told her that she is a strong independent woman and that she is going to make it to the top of the mountain cause I know her and she has grit," Sgt. 1st Class Pearson said.
"She is one of the strongest people I know, even if most of the time she hides that side of her mentality because she likes to question her abilities because of individual self doubt, even though she has diligently proven to all that all she knows how to do is to achieve. I told her we can take it as slow as she wants but we will summit this mountain cause we will not teach our kids that when things in life get tough, that it's OK to quit."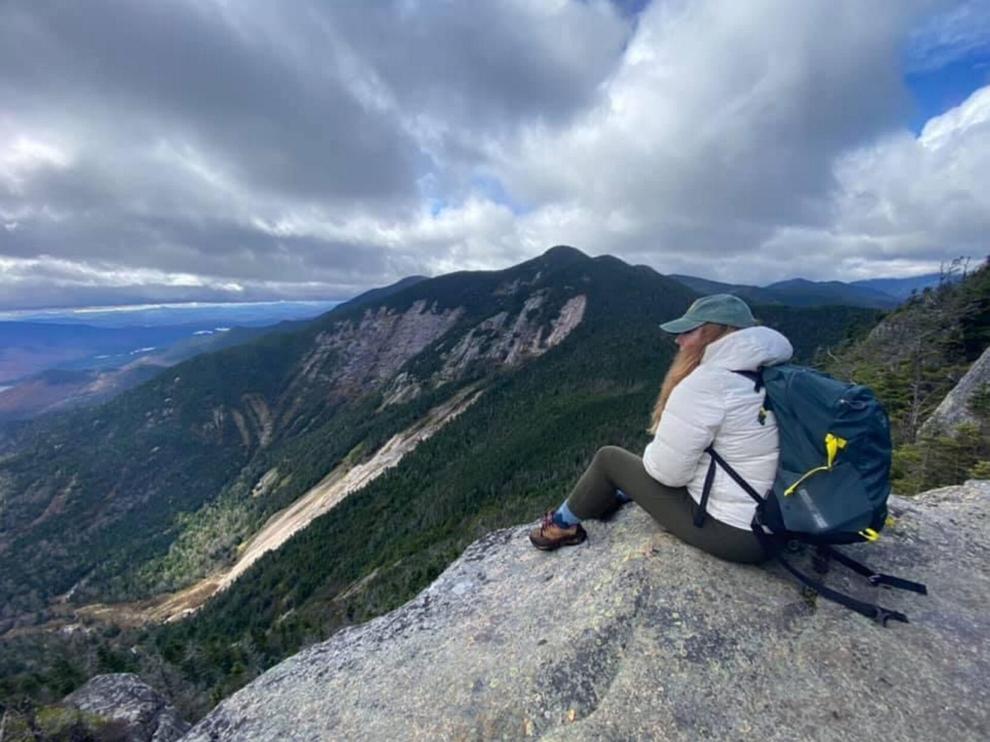 The 46 high peaks of the Adirondacks range in height from 5,344-foot Mount Marcy to the 3,820-foot Couchsachraga Peak.
For the Pearson family, the plan to tackle the 46 peaks began that day in May when Mrs. Pearson and her family came off Cascade Mountain.
But once down from Cascade, Mrs. Pearson told her husband that she would be open to doing more Adirondack mountain hikes.
"And he's like, 'Why don't we try to do the 46?'" Mrs. Pearson said. "I didn't know what that was. I was very naive and said, 'Sure! Let's do it!'"
The next day, she was at Mountain Man Outdoor Supply Company in Old Forge, gearing up properly.
"My family has finally found something (the 46ers) that wholeheartedly challenged us to the extreme," Sgt. 1st Class Pearson said. "Not one of us left this experience feeling that we didn't, in some way, get pushed over our capability numerous times throughout this journey."
Hiking backgrounds
Mrs. Pearson is a native of South Carolina and Sgt. 1st Class Pearson grew up in Massachusetts. A former Army rappel instructor, he's now with Fort Drum's 2nd Battalion 87th Infantry Regiment, where he's a platoon sergeant.
As a child, he spent lots of time in the outdoors — from hunting, hiking and snowboarding to summers with the Massachusetts Junior Conservation Camp and the National Audubon Society at an elective summer camp.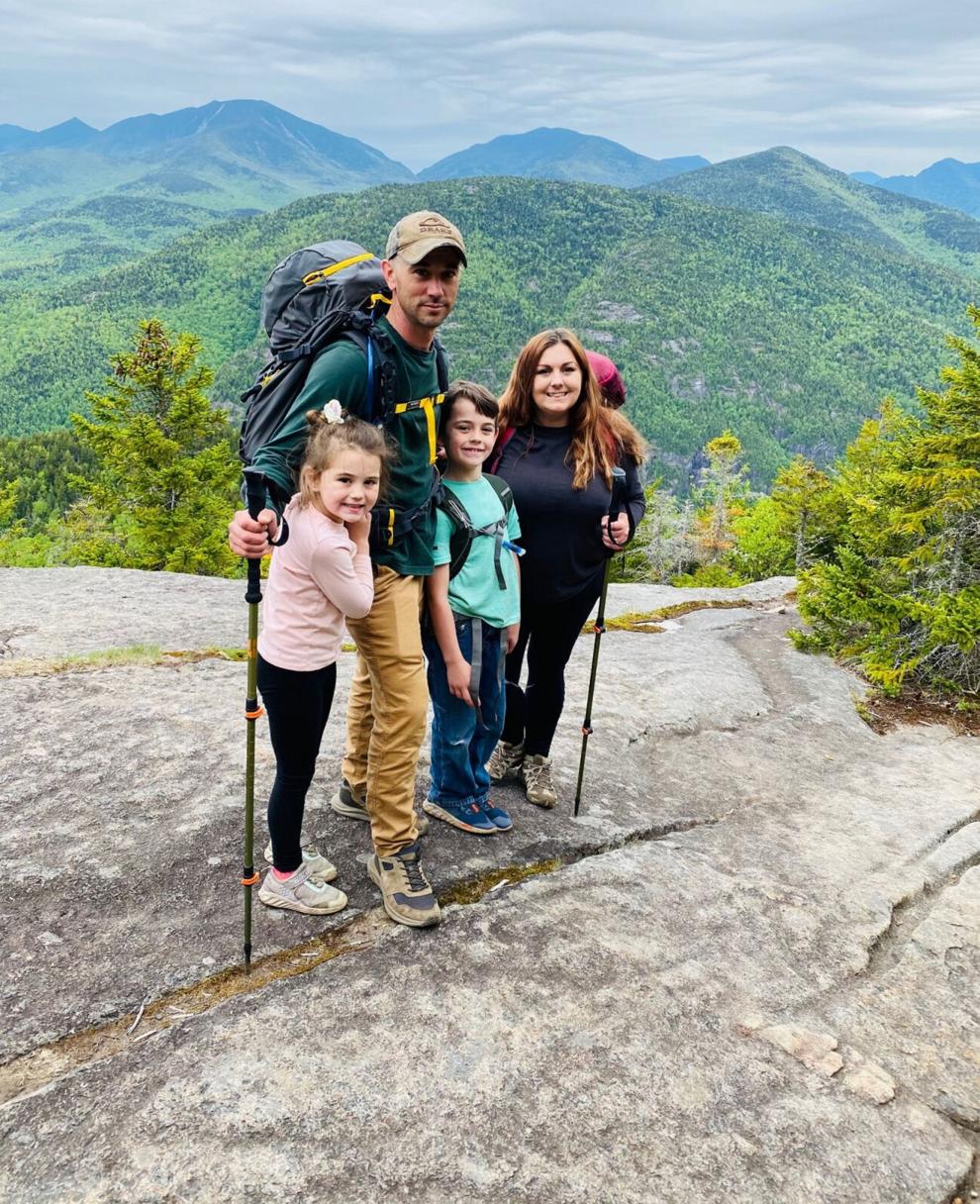 "Growing up in South Carolina, I was close to the Blue Ridge, on the North Carolina border," Mrs. Pearson said. "We used to go hike there all the time. And when we moved back to South Carolina, my husband and I would go back there with my dad and our children and we'd hike up in the Blue Ridge."
The couple met in 2011 while Sgt. 1st Class Pearson was based in Georgia. They married about a year later and Sgt. 1st Class Pearson was sent to Fort Riley, Kan. That's where the couple's first child, son Logan, now 10, was born. Carson, their second child, now 9, was also born in Kansas.
After two years there, Sgt. 1st Class Pearson was transferred to Rose Barracks, Vilseck, Germany. That's where daughter Ariana, now 6, was born.
Sgt. 1st Class Pearson served in Germany for about three years before being sent to Fort Jackson, S.C. In 2018, he was sent to Fort Drum.
The family plans to stay in the area once Sgt. 1st Class Pearson leaves the Army.
"I love the diversity of the Small Town USA, the variety of fresh local produce and Amish-made baked items from local farmers markets, the outstanding landscapes from the crystal clear waters of the St. Lawrence River, the duck hunters' paradise of the Finger Lakes region to the rugged and connected feeling I have to the Adirondack High peaks region from our endeavors in the 46er adventure as a family," Sgt. 1st Class Pearson said.
Small steps, at first
When the family moved to the north country, they started "hiking little things," Mrs. Pearson said.
They did the family friendly Fulton Chain (Old Forge) Trifecta Hiking Challenge, which reaches the summits of Black Bear Mountain, Rocky Mountain and Bald Mountain. None are part of the 46 High Peaks challenge. But the initial climbs hooked the family.
"That's what brought my love of the Adirondacks, because I had a difficult time moving here, adjusting to not as much sun," Mrs. Pearson said. "I'm a very outdoorsy person and I'd never really done anything in the snow. So, for the first few years, I was like, 'I don't want to go out in the snow. It's not for me.'"
After summiting the Cascade in May, the family tackled tougher 46er climbs.
"Every weekend from May on, we were hiking in the Adirondacks," Mrs. Pearson said. "We just kept going."
In June, Sgt. 1st Class Pearson left for West Point to train cadets.
"I didn't want to stop hiking," Mrs. Pearson said. "It was like an addiction at this point. I just couldn't get enough. So I decided with the kids, asked them, 'Why don't we do the Lake Placid 9er while your dad's gone?'"
The Lake Placid-based challenge involving nine summits was created in 2018. The peaks were selected to offer some of Lake Placid's most breathtaking views, without taking the 4,000-plus foot climbs that the Adirondack 46 High Peaks require tackling.
"In four days, the kids and I finished up the Lake Placid 9er," Mrs. Pearson said. "We were hitting two to three mountains a day."
Later, Sgt. 1st Class Pearson did the Lake Placid 9er Challenge solo when he returned on a two-week leave.
"We essentially lived in the Adirondacks," Mrs. Pearson said. "We camped the whole time and hiked the whole time."
Building confidence
Her children, Mrs. Pearson said, are, like her, motivated by the views from the peaks.
"They feel very accomplished," Mrs. Pearson said. "And the people we would meet along the way would encourage them and that would make them feel good. And they loved the stories they could bring back to their friends."
But the Pearsons have learned there are side benefits involved in becoming 46ers.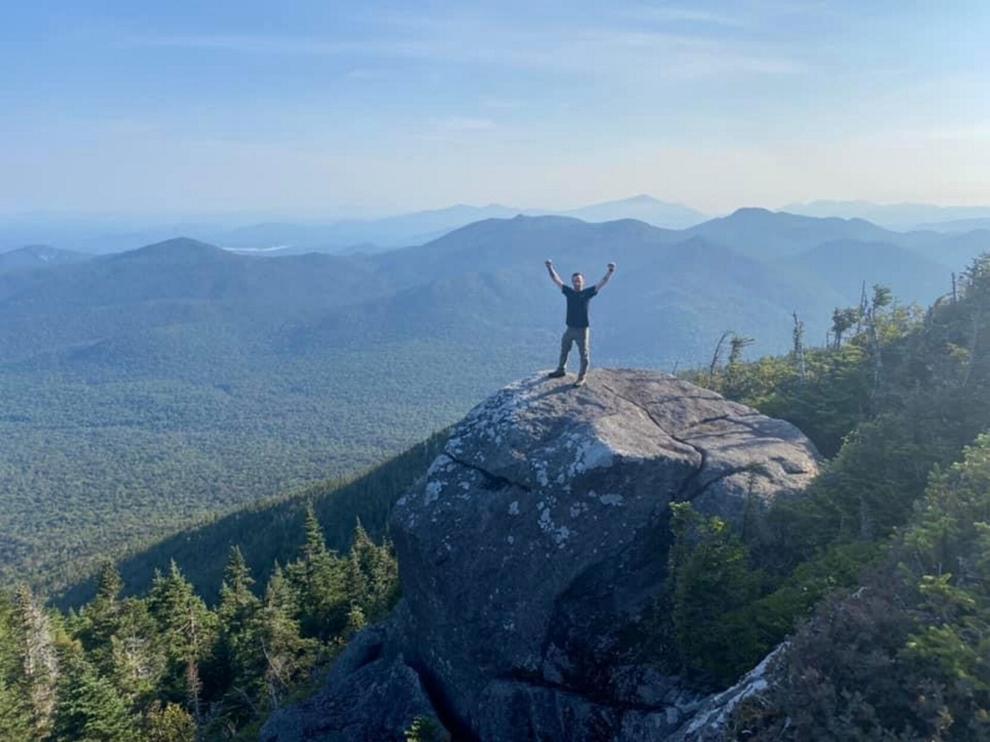 "My oldest son struggled a lot with self-confidence," Mrs. Pearson said. "Climbing the 46 has given him a whole new world of confidence, which is reflecting in his school work, his personality. He wants to go to rock-climbing camp in Massachusetts next summer."
Their middle son, Carson, loves science and made heavy use of his Seek app on his phone during the 46 climbs. The app uses the power of image recognition technology to identify plants and animals. Its users can earn badges.
Mrs. Pearson described their youngest child, Ariana, as "A mountain goat with suction cups."
"She goes up those mountains like they're nothing," Mrs. Pearson said. "She loves the challenge."
The fact that all three of the Pearson children are 46ers raises some eyebrows, Mrs. Pearson said, and maybe, just a few doubts.
"We did them all and we have pictures to show," she said. "Because we always thought people would be questionable of Ariana. She's a skinny girl, small and tall. People would look at her and go, 'No way.' We made sure to take her picture in front of every sign to prove it."
A saddleback celebration
The Pearsons completed the 46er challenge on Oct. 17, when they reached the summit of the 4,528-foot Saddleback Mountain, a 7.1-mile hike to the top. It's rated "difficult/strenuous" with a total trip of 8 to 9 hours.
"It helped to bring us all closer together," Mrs. Pearson said of the challenge. "We're a pretty close-knit family. We got to experience a lot of things families don't experience together. My kids got to see me grow as a person as well. When I got here, I wasn't in the shape as I usually was."
Mrs. Pearson, when asked to compare herself now to the day when she gave up on Cascade Mountain, said, "Mentally, I'm a completely different person, and happier. I feel more confidence in myself, and healthier. I'm proud of myself as well."
She likes to share motivational messages on her Facebook page.
"If you feel like you can't do something doesn't mean you can't, because the only person holding you back is yourself," Mrs. Pearson said. "It's all a mental game."
The 46er challenge, Sgt. 1st Class Pearson said, made the family stronger when faced with "metaphorical blisters, bumps, cuts, scrapes, the fatigue, the dehydration of your body, the degradation of your mental fitness and health, the long days and even longer nights pushing though the trails and the unwillingness to continue."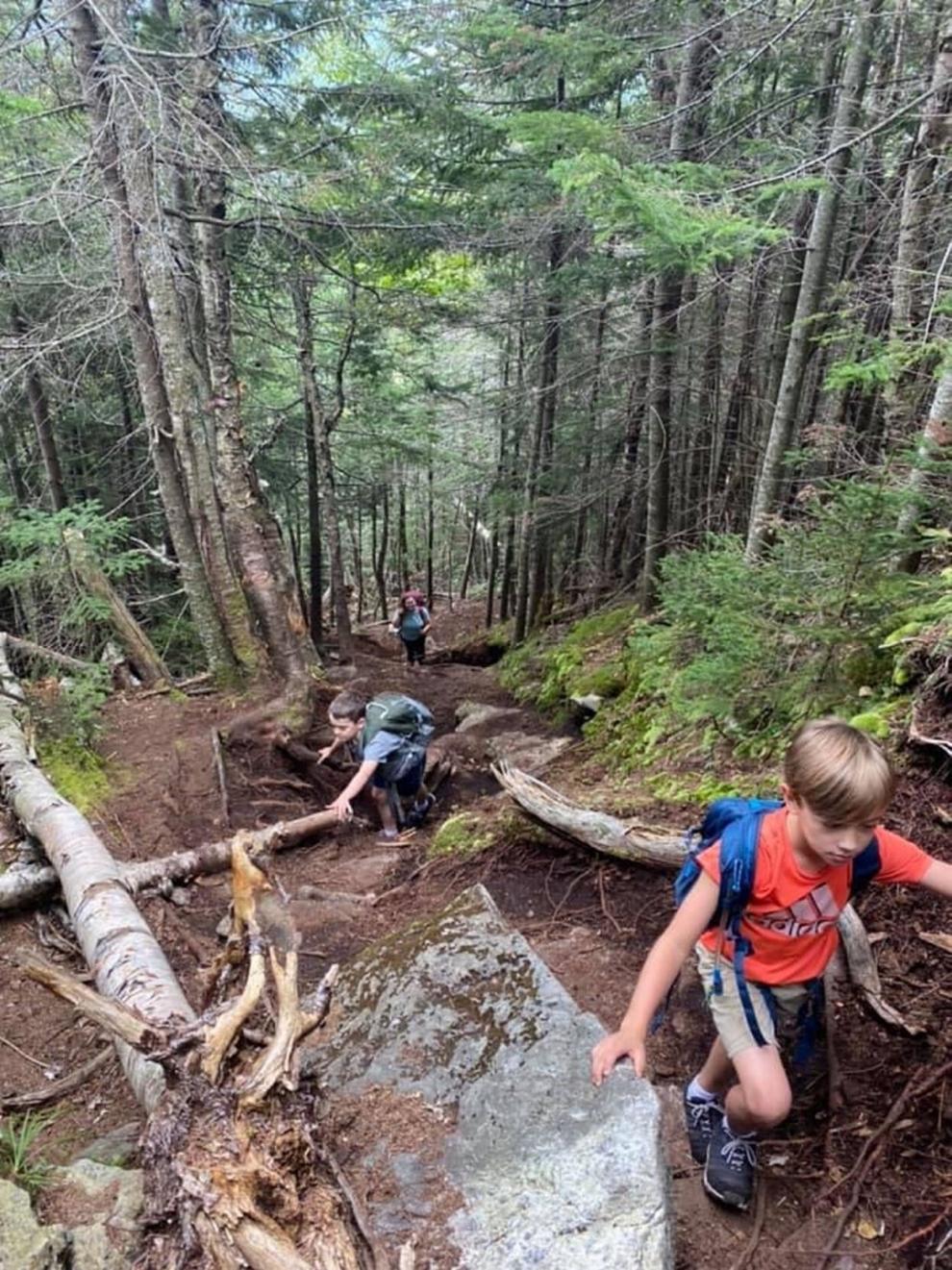 He added: "What made this family stronger is pushing through when your internal gas tank's on empty. These roughly 590 miles of hiking and 202,000 feet of elevation gain throughout the 46er journey created and fostered the sole goal I was looking to achieve, which was to prove to my kids that no matter what happens in life that my kids will make it through, that anyone who works on the right mindset that I'm instilling in my kids, will make it through the rough patches, no matter what, if you set out for it, even if at first you fail."
Ther 46er challenge has also affected him.
"Not on a personal level, because my military career has taught me that I had to achieve, not just try," Sgt. 1st Class Pearson said. "What affected me was the amazing display of perseverance from my wife and kids pushing though some of the toughest experiences of their life before my eyes, and watching them push through them and come out of this 46er journey completely new people. When things get tough, or look like they're unattainable, if you just put the work in, you will achieve the outcome even if it's hard."
New challenges
The family is not done climbing mountains. They've started another challenge — the Northeast 111. It contains 115 peaks because the name of the challenge predates additional mountains added to it.
They are well on their way, with 47 of the 115 peaks completed.
Up next, tentatively scheduled for today, is their final 111er in New York: the 4,040-foot Hunter Mountain in the Catskills.
The family also is working on adding a "W" with more Adirondack 46 climbs — climbing the peaks in the winter months.
"We're not going to finish the 46-winter this year, but we are starting some of them with the kids because they want to do it," Mrs. Pearson said.
"I didn't see it in the beginning that this would change my wife and kids' attitudes, and also mine, as well," her husband said.
"But life is just like these mountains and these trails we hike. They're difficult. They're rough and there's lots of setbacks along the way, but at the end, you make it to the top and life may beat you back down again. But at the end of the day, you can always make it back to the top."
46er Info
- The Adirondack Forty-Sixers Inc. is a nonprofit hiking and service club whose members have climbed the summits of the 46 High Peaks over 4,000 feet in elevation in the Adirondack Mountains.
- The history of the club dates back to the 1920s, when only 12 of the 46 High Peaks had trails. Brothers Robert and George Marshall and their friend and guide Herbert Clark were the first to climb the 46 in an environment that would seem unfamiliar to today's hikers. They began their quest with a climb of Whiteface Mountain on Aug. 1, 1918, and finished on the summit of Emmons on June 10, 1925.
- The Adirondack Forty-Sixers Inc. provides resources for individuals and families who are working on becoming official Adirondack 46ers. They publish five yearly mailings. Subscribers will receive two issues of Peeks Magazine and its three newsletters. The cost is $10 a year. Patches, decals, sweatshirts, hats, and other emblem items may not be purchased until hikers have finished the climbs, registered with the historian's office and paid annual dues. At adk46er.org, those interested can download an Aspiring Forty-Sixer request form and send it with the $10 fee to: Membership coordinator, Adirondack Forty-Sixers, P.O. Box 4383, Queensbury, N.Y., 12804.
Source: adk46er.org