GOUVERNEUR — When the clouds broke at about 3:30 p.m. Saturday, the sun greeted the family and friends of Treyanna N. Summerville across a blue- and gray-painted sky.
Saturday's intermittent rain fell gently on the roof of the Gouverneur Community Center pavilion, picnic tables anchored balloon bundles and kids jumped among the playground equipment.
It was a graduation party, it was a celebration of life, it was a "coming home."
About 50 people, and others who could not attend in person, celebrated the life of a daughter, a sister, a niece, a schoolmate, a friend, a student, a young woman just getting started.
"I never got the chance to hug her," Treyanna's uncle and fellow anime lover Rodney Summerville said this weekend. "We would talk over the phone, and she knew I loved her, but I never got a chance to meet my niece personally."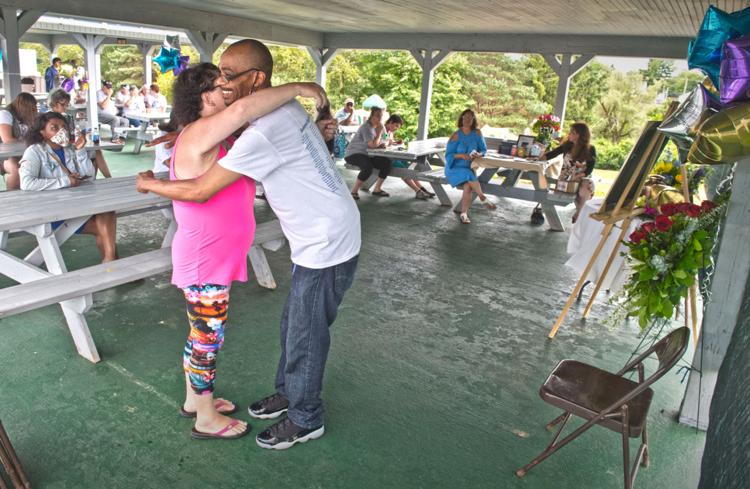 Rodney said the Summerville family had been planning over the last year for Treyanna to visit her father, uncles, cousins and younger sister, who are mostly based in the Seattle area. Rodney hoped to talk anime and Treyanna's next steps — either entering the U.S. Air Force or attending college to pursue a degree in criminology or criminal justice.
"But she was taken before any of that could happen," he said.
On the morning of June 22, Treyanna was reported dead inside her home at 135 Rowley St., and her death is being investigated as a homicide. After state police charged a 13-year-old with second-degree murder that afternoon, family members identified the 13-year-old as Treyanna's younger half sister, and cries for justice began reverberating across the north country.
The St. Lawrence County District Attorney's Office has offered minimal details about the ongoing investigation. The 13-year-old, initially represented by county Public Defender James M. McGahan, is now represented by Syracuse attorney Robert E. Moran, a former assistant district attorney for Onondaga County. The mother of Treyanna and the 13-year-old, Lashanna Charlton, has retained legal representation with Melissa K. Swartz, of Green & Brenneck, Syracuse.
As the state police investigation continues, so does the grieving process, now 21 days in, for Treyanna's father, stepbrother, uncles, grandmother, cousins and friends.
O'Leary Funeral Service, Canton, facilitated Treyanna's cremation and assisted her family with printing materials for Saturday's celebration of life. A few dozen personal tributes are attached to Treyanna's O'Leary obituary online.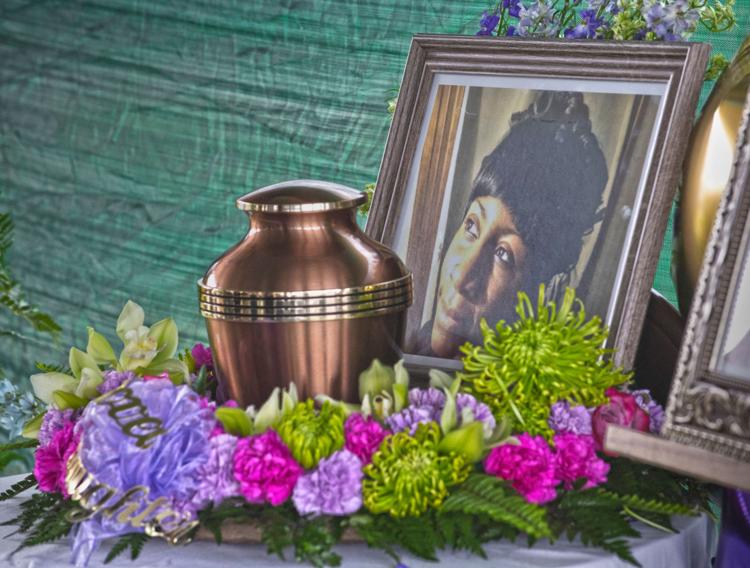 Booklets passed to those convened outside the community center contained poems and photographs of a smiling Trey.
"Those we love remain with us, for love itself lives on, and cherished memories never fade because a loved one's gone," a poem by Mary Alice Ramish reads. "Those we love can never be more than a thought apart, for as long as there is memory, they'll live on in the heart."
The bulk of the funeral administration costs, according to O'Leary representatives at the celebration, was covered through the state Victim Assistance Program. Gouverneur First United Methodist Church provided a luncheon for close friends and family members, and the Gouverneur Community Center waived the pavilion reservation fee for the gathering.
Flower arrangements were adorned with emblems reading "Class of 2020" and "Beloved Daughter."
"I feel somewhat helpless because I can't bring Treyanna back for him," Rodney said, referring to his younger brother and Treyanna's father, Cedric Summerville. "Our whole lives, me and my brother have always been close. Whatever he needs I'm here. I'm going to do everything I can."
The "coming home," as Cedric put it, marked a day of reflection, of positive energy, all for Treyanna.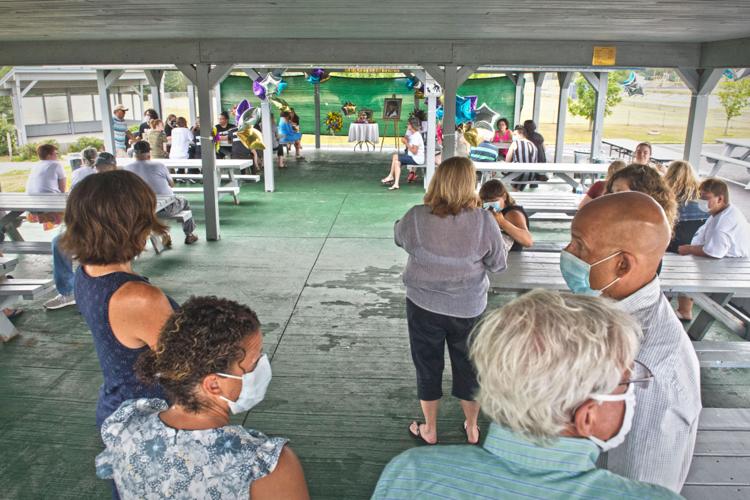 Gouverneur students and community organizers designed #Justice4Trey T-shirts just days after the 18-year-old was reported dead, with proceeds from T-shirt sales in the community and at rallies supporting a scholarship fund being established in her memory and travel expenses for her Seattle-based family.
The white T-shirts read: "Stop child abuse. If you see something, say something." In blue for child abuse awareness, the 24/7 Childhelp National Child Abuse Hotline is screenprinted on each shirt, 1-800-4-A-CHILD, or 1-800-422-4453.
The T-shirt sales, an online fundraiser and individual donations have collected a total of nearly $6,000 for Treyanna's scholarship and family, organizers said Saturday.
And every day of the last three weeks, Treyanna's friend and classmate Alexis Stevens said she has re-read a passage from David J. Pelzer's 1995 memoir "A Child Called 'It.'"
"Childhood should be carefree, playing in the sun; not living a nightmare in the darkness of the soul," Alexis read.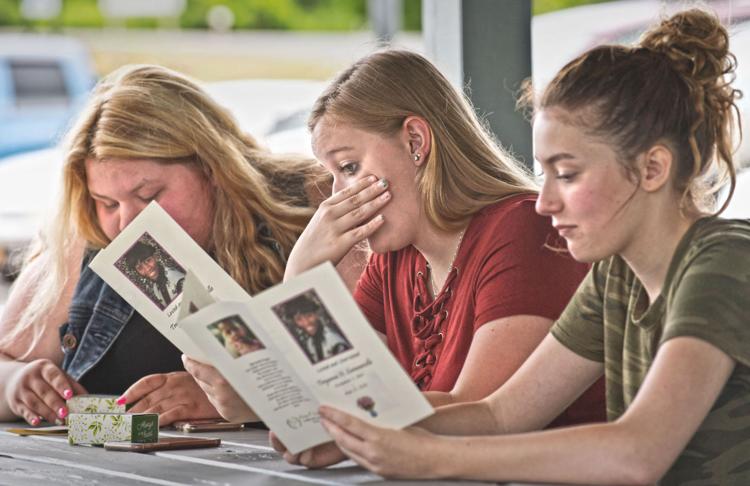 Alexis and Taylor Hance both studied with Treyanna through the St. Lawrence-Lewis BOCES criminal justice program. The two 2020 GHS graduates, who previously spoke to the Times about the abuse and neglect they suspected and reported Treyanna to have endured in her home, said their friend didn't have a carefree childhood.
Yet Treyanna was "bubbly" and "truthful," according to her friends. And Taylor said the words "grace" and "selfless" come to mind when she thinks of Trey.
"If she took five steps forward and you took three steps back, she'd take eight steps back," Taylor said. "To be beside you."