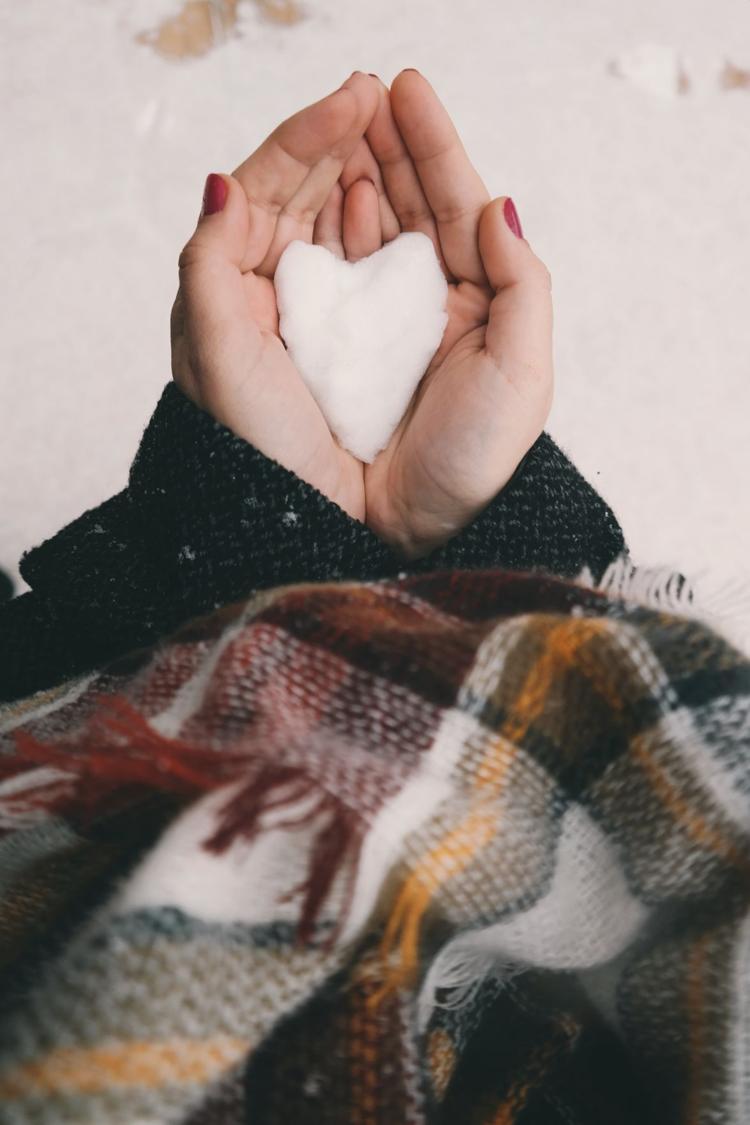 We have officially entered winter, with it a plethora of forces that can cause us to get sick, put on weight, become stressed or simply diminish our health and vigor. Don't let that happen. The winter can be a time of fun indoor and outdoor activities, energizing social engagements and delicious, healthy comfort foods.
Let's face it — we live in the north country and there is no option but to embrace winter and learn to love it.
Here are a few ideas to help keep us hale and hearty as the winds blow and the snows fly.
Wash your hands with soap and water. According to the Centers for Disease Control and Prevention, germs can get on your hands from a variety of sources. Washing them often will rid your hands of the germs and help you protect yourself from respiratory infections and viruses. In addition to washing your hands, if you know people around you are under the weather, wiping down surfaces will help kill the germs.
Get a flu shot. Flu strains are constantly adapting, so getting vaccinated with the proper flu vaccine can greatly increase your ability to fight off or recover from the flu. This is especially important for seniors, people taking certain medications and those who have a weakened immune system.
Go toward the light. Six out of every 100 Americans may suffer from seasonal affective disorder (SAD). This malady of mood swings seems to occur when light diminishes in winter. To counter SAD, try vitamin D and exercise. Some people respond to light therapy. You can purchase lamps and box lights that are designed to treat the disorder. Ask your doctor to recommend one if she thinks you have SAD.
Everyone does better when their body gets its basic requirements. Sleep is not an option. Pay attention to good sleep hygiene and enjoy the rest you need.
Eat well. Winter is a great time to enjoy healthy and nutrient-packed root vegetables like carrots, sweet potatoes and garlic, as well as bright leafy greens like spinach and kale. While not local, citrus such as oranges and grapefruit hit the market and are loaded with vitamin C and antioxidants. Curl up with a cup of hot tea to take advantage of the many healthy components floating in that beautiful infusion including flavonoids, which also have antioxidant effects. In studies of people who drink tea regularly, their blood vessels were healthier and their risk of heart disease lower.
Move! Piles of snow, freezing temperatures and treacherous roads present challenges, but not excuses. Go to a gym, gift yourself home exercise equipment or lift five-pound bags of potatoes during commercials breaks. You can also try dancing, watching videos of yoga or embracing winter sports. Get out and snowshoe, cross-country ski or ice skate. Dress warm and in layers when outdoors. An alternative loved by many people is to get a dog. The company and extra walking may be why pet owners are often healthier than non-pet owners.
It is easy to stress out over the holidays. We eat too much, spend too much and drink too much alcohol. The result is we are left feeling exhausted and overwhelmed. Stress is associated with many negative health impacts. With a little planning and discipline, we can learn to avoid the pitfalls and enjoy this wonderful holiday season. Practice saying no to those things you don't enjoy and yes to those activities that lend meaning. Focus on what is important, such as family, friends and community. This season, give yourself the gift of sanity. Practice good health habits and give yourself permission to enjoy the holiday without all the stress.
Cathy Moore is a registered dietitian-nutritionist and the agriculture program leader at Cornell Cooperative Extension of Jefferson county. Contact her at 315-788-8450 or cmm17@cornell.edu.