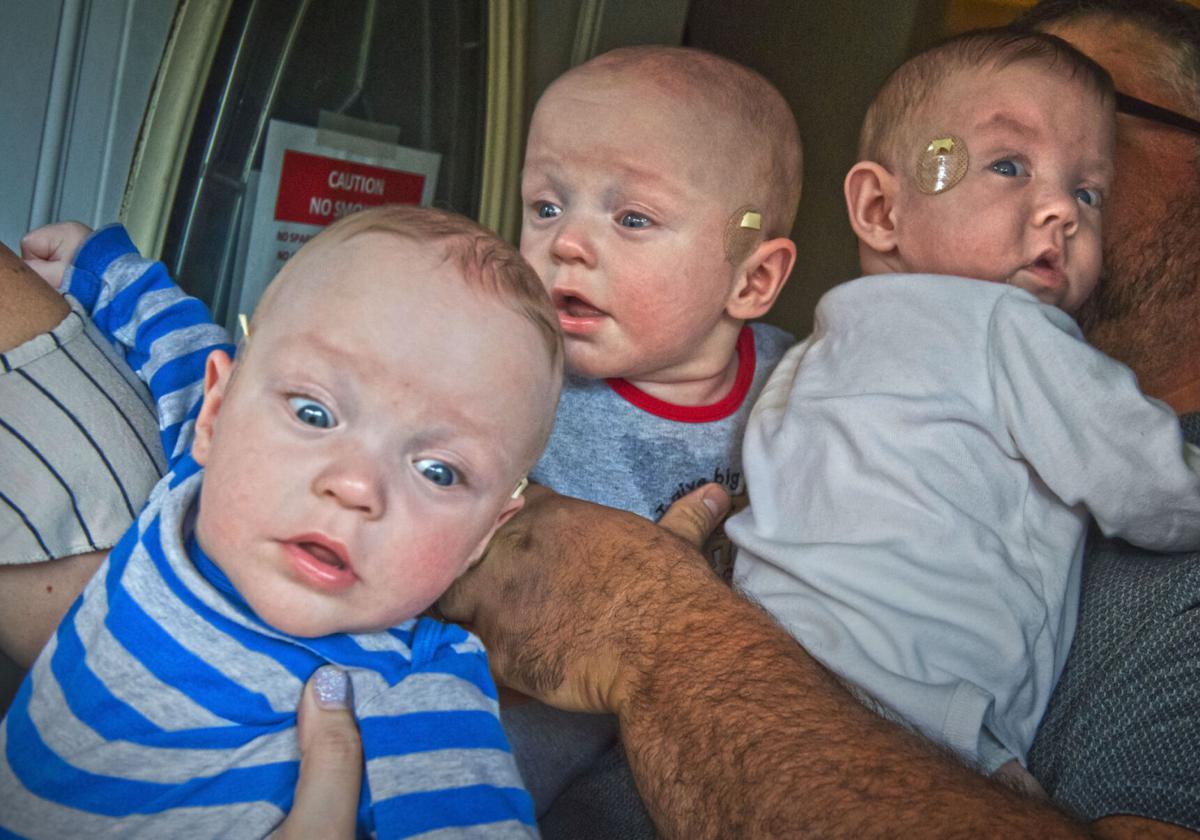 NORWOOD — Expert fertility statistics and probability outcomes would never have accounted for the DeShane triplets.
Born on different days and in different years — two splitting an embryo and all surviving natural births — three Norwood babies have beaten the odds.
At 22 weeks, 6 days, Cian J. DeShane was born Dec. 28, 2019, at the University of Vermont Medical Center's Neonatal Intensive Care Unit. With tubing in, he spanned 11 inches and weighed 1 pound, 0.9 ounces, about the weight of a loaf of bread.
After being fully-dilated and having contractions for 5½ days, Cian's umbilical cord cut, Kaylie E. (Mousaw) DeShane gave birth to Cian's identical twin brother Declan B. and their sister Rowan M. on Jan. 2, 2020. Declan weighed 1 pound, 7.6 ounces, and Rowan came in at 1 pound, 1 ounce.
All six eyelids were fused shut at birth, but outside their Norwood home during a brief visit this week, the DeShane triplets looked out at the world, at bicyclists passing on Main Street, with bright excitement.
If they had been carried to full-term, Cian, Declan and Rowan would be about 4 months old. Now nearly 8 months old, the trio is meeting all adjusted milestones expected of 4-month-olds.
But the wide-eyed, growing and curious babies were once barely bigger than an adult's palm. At 15 days old, Rowan's entire hand was the size of her dad's index fingernail. Cian and Rowan developed an intestinal disease; Cian fought pneumonia; and all three struggled with respiratory issues, particularly in their first days and weeks of life.
During the uncertain four months the triplets spent in the NICU, Kaylie said, dozens of family, friends and strangers prayed for the miracle babies, the "uterine warriors," as one UVMC specialist put it.
As the weeks rolled into months at the NICU, Kaylie and her husband Brandon J. DeShane initially stayed at the Burlington Ronald McDonald House in shifts — until the COVID-19 pandemic shut down the country mid-March and Ronald McDonald families were kicked out.
The hospital, Kaylie said, covered hotel rates during the remainder of the triplets' NICU stay, which totaled about $1 million in medical costs for each member of the trio, the early births qualifying the DeShanes for Medicaid.
With two children at home in the north country, 11-year-old Naveah and 6-year-old Holden, Kaylie and Brandon took turns making the 120-mile trip between Norwood and Burlington, and the babies continued vanquishing every life-threatening emergency.
The theory of their persistence, their fight, Kaylie said, became centered on the bumblebee, and a phrase popularized by the introduction to the 2007 animated "Bee Movie."
"According to all known laws of aviation, there is no way a bee should be able to fly," the screenplay reads. "Its wings are too small to get its fat little body off the ground. The bee, of course, flies anyway because bees don't care what humans think is impossible."
Though a misconception that bees or other insects break fundamental laws of physics through flight, the idea of the impossibility originated from French entomologist and engineer Antoine Magnan. In the 1930s, he famously compared bumblebee flight to the aeronautics of powered flight — to doing the unthinkable.
That concept became the lifeblood of the DeShane triplets, who didn't know they shouldn't be able to fly.
"And they didn't care," Kaylie said, adding that the seeming attitude of Cian, Declan and Rowan inspired rallying hope spanning two states, and reaching an online community of thousands of mothers of micro preemies. "If they believe they can make it, then we should believe them, too."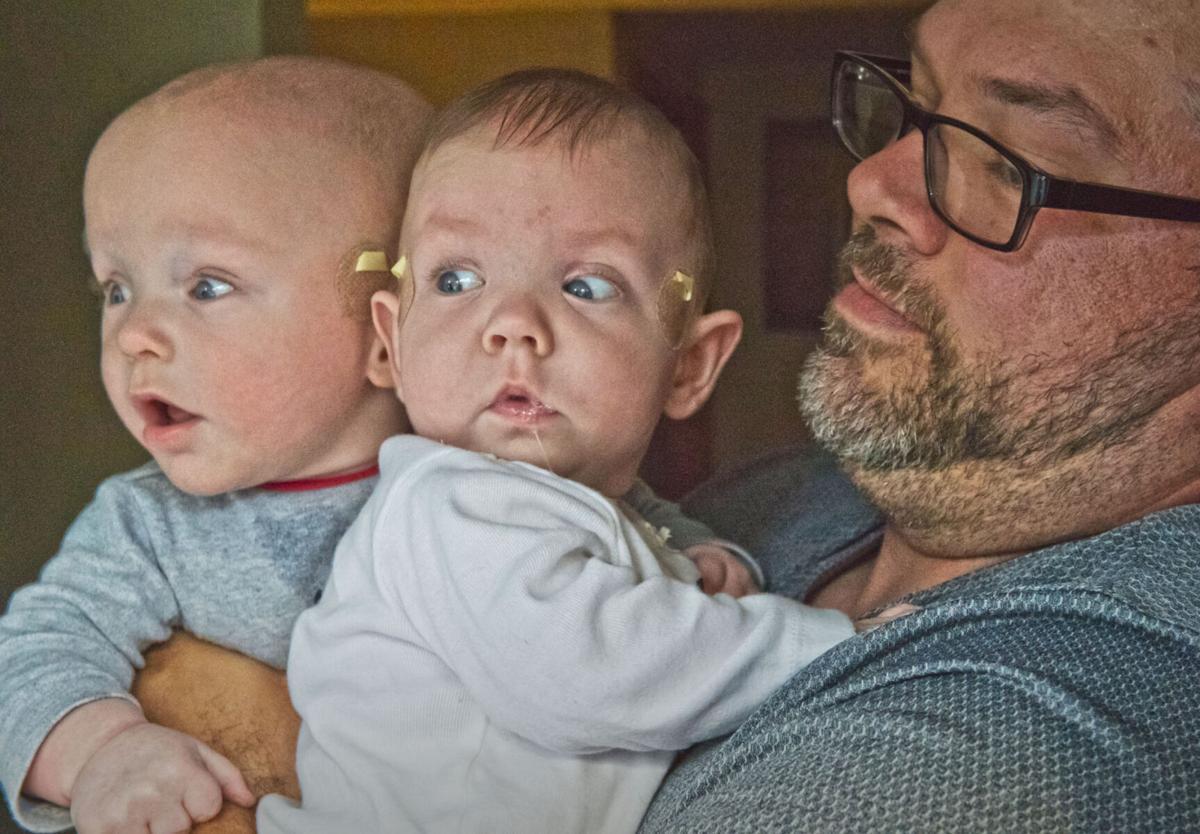 What are the odds?
Kaylie, originally from Potsdam, is a senior chemical dependency counselor for St. Lawrence County. She and Brandon, a Norwood native and current stay-at-home dad, married in 2015. Naveah is Kaylie's stepdaughter, and the couple officially adopted Holden in 2017. When Kaylie and Brandon decided to begin the process of having biological children about four years ago, they worked with Northeastern Reproductive Medicine, a fertility clinic in Colchester, Vt., to address infertility issues and Kaylie's Polycystic Ovary Syndrome, or PCOS.
PCOS, according to the Mayo Clinic, is a hormonal disorder causing excess production of male hormone levels, infrequent or prolonged menstruation and increased potential for the ovaries to develop fluid pockets and fail to regularly release eggs. The Centers for Disease Control and Prevention reports PCOS as one of the most common causes of women's infertility, affecting as many as 5 million women of reproductive age in the United States.
Through in vitro fertilization, the manual combination of an extracted egg and a sperm sample in a laboratory setting, two of Kaylie's fertilized eggs were transferred to her uterus last year. Months and sometimes years before a transfer can be conducted, fertility medications are prescribed to stimulate egg production and adjust hormone levels. Once implanted in the wall of the uterus, one of Kaylie's embryos split, leading to identical twins Cian and Declan.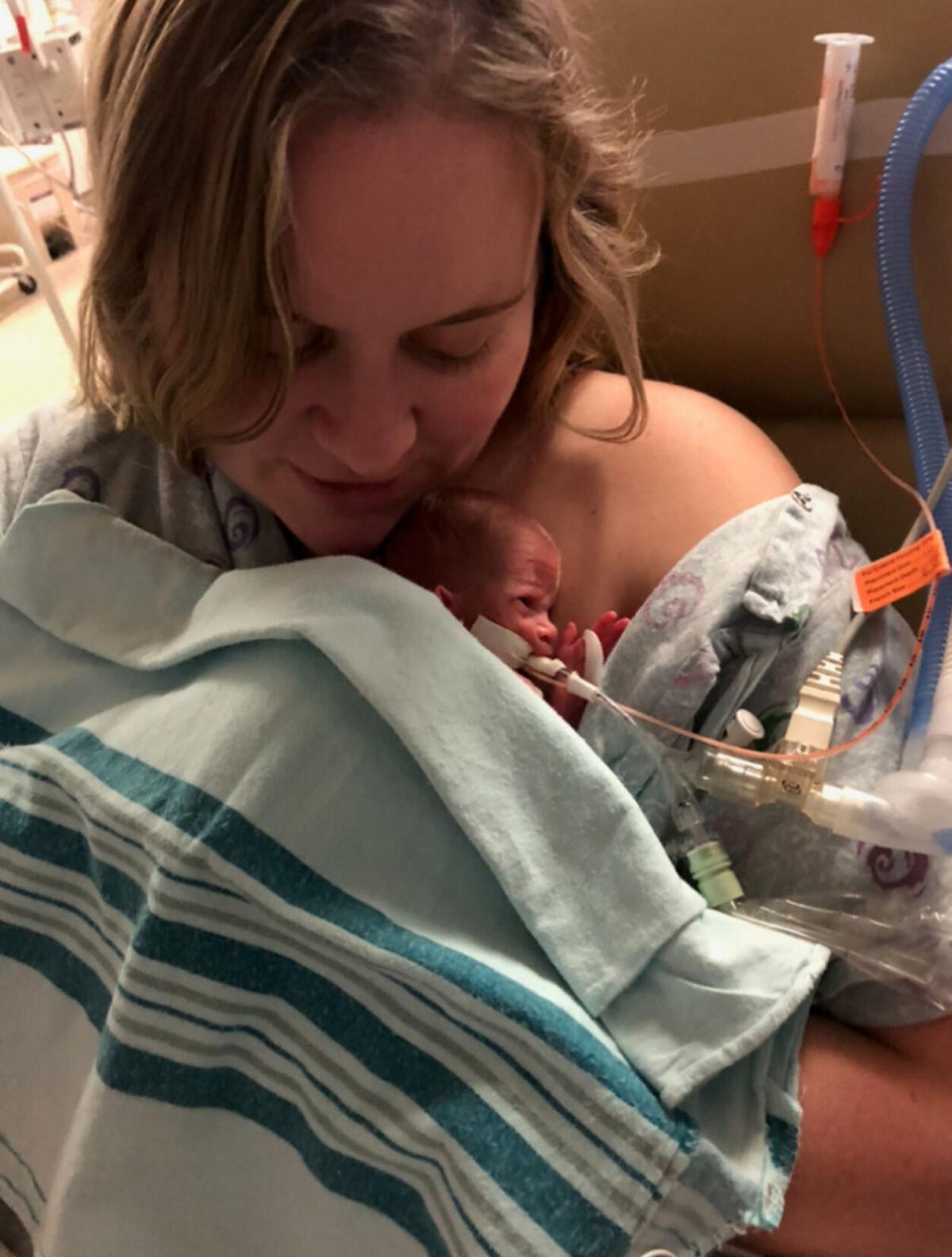 To avoid a multiple pregnancy and its risks, including miscarriage, premature delivery and low birthweight, most fertility clinics prefer to transfer a single embryo to a woman's uterus. Given Kaylie's infertility, she said, Northeastern agreed to transfer two.
Figures of chance for twin and triplet births vary by reporting agency and method of conception, and depend on a family's fertility history and differing data collection across clinics.
But generally, the chance of carrying identical twins to term is rare for any conception method. The chance of one embryo splitting and a second successfully implanting through IVF, resulting in identical twins and one fraternal sibling, is rarer still.
Based on years of published research before it, a 2016 Columbia University study of 27 IVF providers and 10 patients indicates twins born to mothers through IVF are 12 times more likely than single babies to be born prematurely, 16 times more likely to have low birthweights and five times more likely to be born with respiratory complications.
Due April 26, 2020, the DeShane triplets fulfilled all three of those projections.
Neonatologist Deirdre O'Reilly, UVMC director of the Neonatal Medical and Developmental Follow-up Clinic, will see Cian, Declan and Rowan for at least the next two years. The DeShanes continue to make regular visits to their local physician, as well as UVMC specialists, including a pediatric pulmonologist for lung health and an ophthalmologist for vision.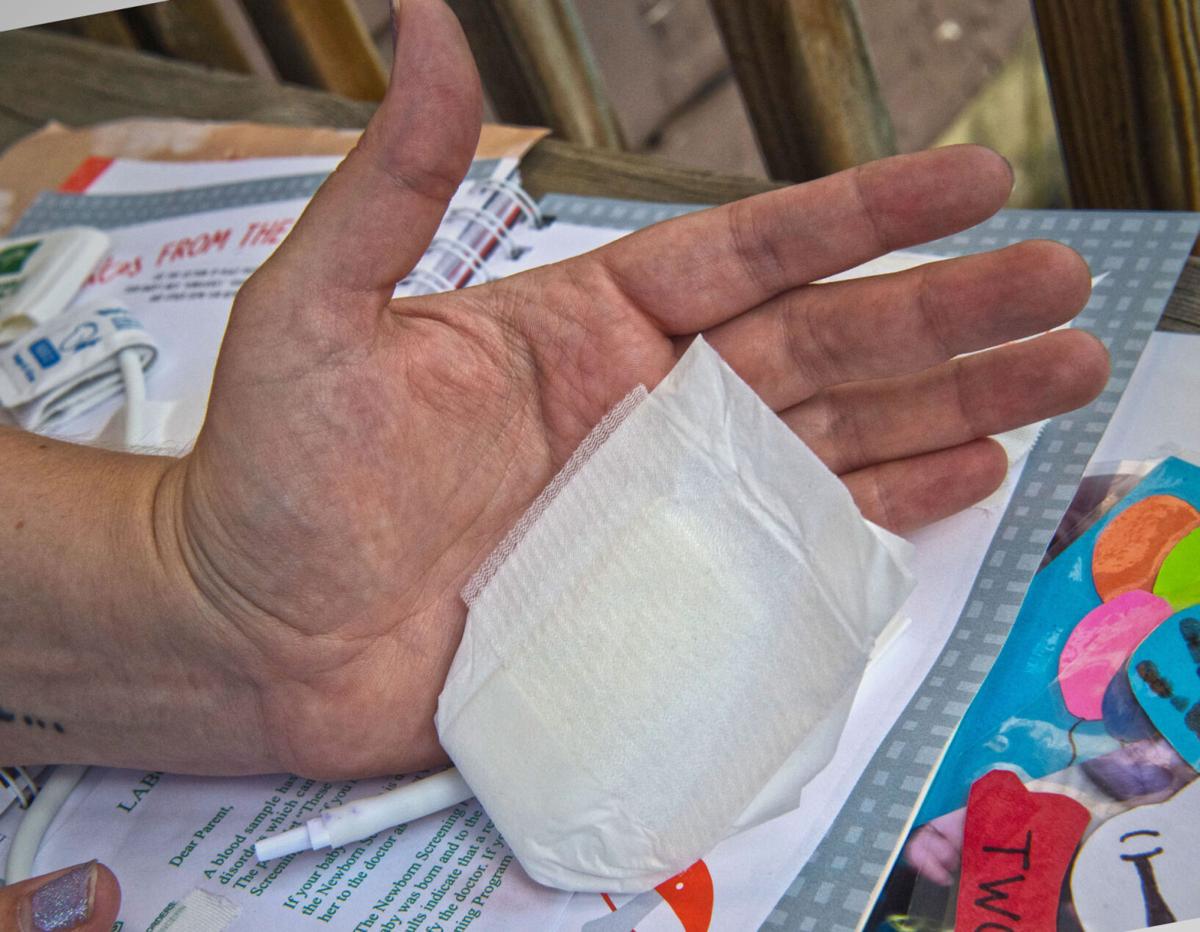 Last month, Dr. O'Reilly told UVMC Children's Hospital she had never, in her 13 years of practice, seen a baby born as early as Cian survive.
Full-term babies are carried for 39 weeks, and the World Health Organization sets the pre-term threshold at 37 weeks, with those born between 28 and 32 weeks categorized as "very pre-term." Babies born alive after less than 28 weeks are considered "extremely pre-term." The United States, according to the most recent WHO data, ranks sixth among countries with the greatest number of pre-term births each year, 517,400 in 2017.
For micro preemies birthed at 22 to 23 weeks, extended infant survivability is low, and some hospitals may choose not to attempt intense medical interventions or treat life-threatening conditions, depending on whether policies are in place.
The American Academy of Pediatrics and the American Congress of Obstetricians and Gynecologists both recommend families develop their own plans with clinicians, should decisions need to be made about treating extremely pre-term babies.
The DeShanes told their delivery room team they wanted anything and everything to be done for the triplets.
The New England Journal of Medicine in 2015 published data about more than 4,000 premature babies born between 2006 and 2011, all before 27 weeks of gestation. The overall rate of survival for those born at 22 weeks who did not receive active treatment was 5.1 percent. The survival rate for 22-weekers who received active treatment — defined in the study as "any potentially lifesaving intervention administered after birth" — was calculated to be 23.1 percent.
Over the last decade, support for such interventions at 22 weeks has grown, among clinicians and families with children who survived birth between 22 and 25 weeks.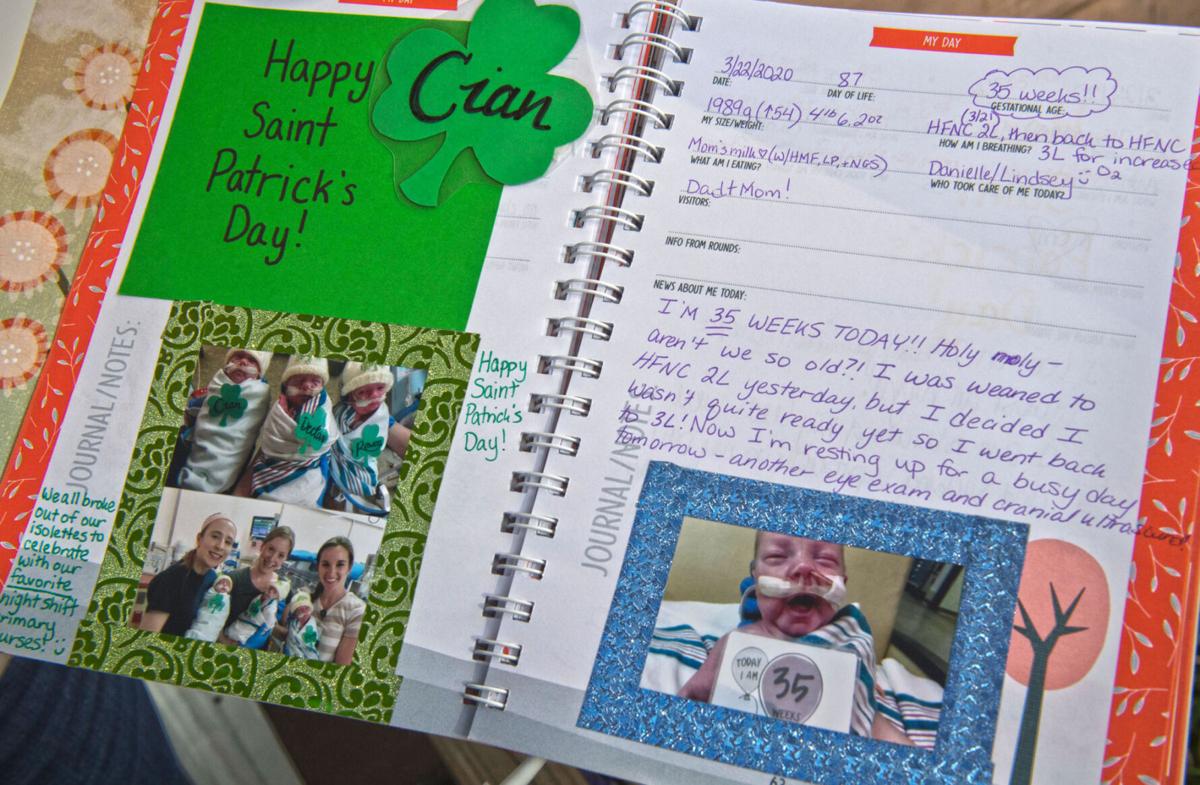 'Twenty Two Matters'
With each update and each minor victory, the DeShanes' support network expanded — the DeShane and Mousaw families led prayer and cheerleading efforts in the north country, along with mothers from the nonprofit TwentyTwo Foundation. The foundation serves as a sister organization to the online group "TwentyTwo Matters," nearly 5,000 advocates and mothers celebrating micro preemies and their milestones.
But in the hours and days after she went into labor, and despite such support, Kaylie said, she felt like giving up.
Kaylie and Brandon had traveled to Burlington for a scheduled anatomy scan Dec. 27, and were staying at a hotel in Plattsburgh when her water broke.
Kaylie's cervix had already failed once, meaning her cervix — the tissue at the neck of the womb that opens during childbirth — was weakening and opening too early. At 16 weeks, the risk of miscarriage or pre-term birth was high, and Kaylie could either miscarry intentionally or undergo a cervical cerclage procedure to close her cervix. Cervical cerclage stitches the cervix closed, but the procedure itself, coupled with Kaylie's already high-risk pregnancy, was risky for both mother and babies. Kaylie could have hemorrhaged and a failed cerclage could have prompted an even earlier birth.
"I wasn't going to voluntarily kill my babies by doing nothing," she said. "So they stitched me up."
By the time fluid drenched the hotel room floor 6 weeks later, Kaylie was preparing for the worst. She said she even texted her family members, asking them not to call and assuming Cian, Declan and Rowan, with names picked out, wouldn't survive. Twenty-two weeks, she thought, was just too early.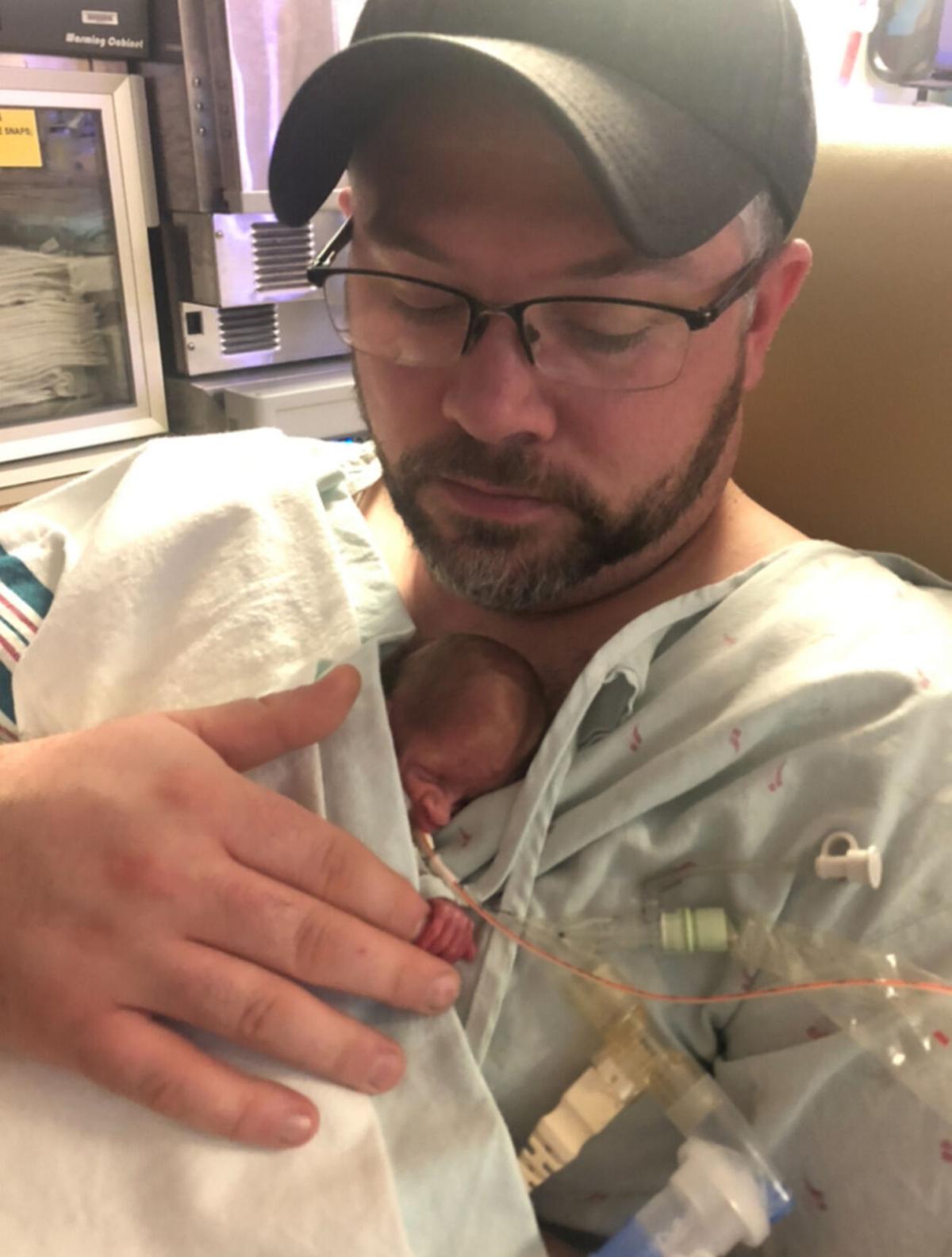 Once at Champlain Valley Physicians Hospital in Plattsburgh that night, the DeShanes were told a transfer to UVMC was not immediately available, that it would be faster for the couple to drive themselves. So Brandon drove Kaylie to the western shore of Lake Champlain, where they ferried across to Vermont. The soon-to-be mother of triplets arrived barefoot in the snow.
The morning of Cian's birth, Kaylie had severe pain and bleeding because the eldest triplet had torn through her cervical stitches.
"Then it all happened so fast," she said.
Adorned in yellow gowns, four NICU nursing teams were at the ready, one dedicated to each baby and one to Kaylie.
Cian was successfully intubated, initially receiving oxygen 24/7 with the ventilator breathing for him. Then at 23 weeks, 4 days, and in a new year, Kaylie gave birth to Declan and Rowan.
Rowan, who had a severe brain bleed that didn't worsen and eventually resolved itself, later developed necrotizing enterocolitis, or NEC. The CDC lists NEC as a leading cause of infant mortality in the United States, and medical professionals don't fully understand the intestinal disease, though it is clear it primarily affects premature infants and presents with a swollen belly or bloody stool.
Rowan stabilized, but Cian's NEC prognosis was less positive, and the DeShanes were asked to write an end-of-life plan for him. Kaylie refused, and Cian overcame.
"That would mean we'd be giving up, that we believed he wasn't going to make it," she said. "And we couldn't believe that."
Cian also developed pneumonia and NEC more than once, most recently recovering in March, and he'll eventually have surgery to remove a hernia — the first surgery for any of the DeShane babies.
Bumblebee emblems gradually started to appear in the NICU, bees were pinned to nurses' badges as teams diligently and quietly cared for the triplets. One word uttered too loud, one step too forceful, and the fragile beings would have suffered.
Five words floated in the air of the unit: "Don't give up on them."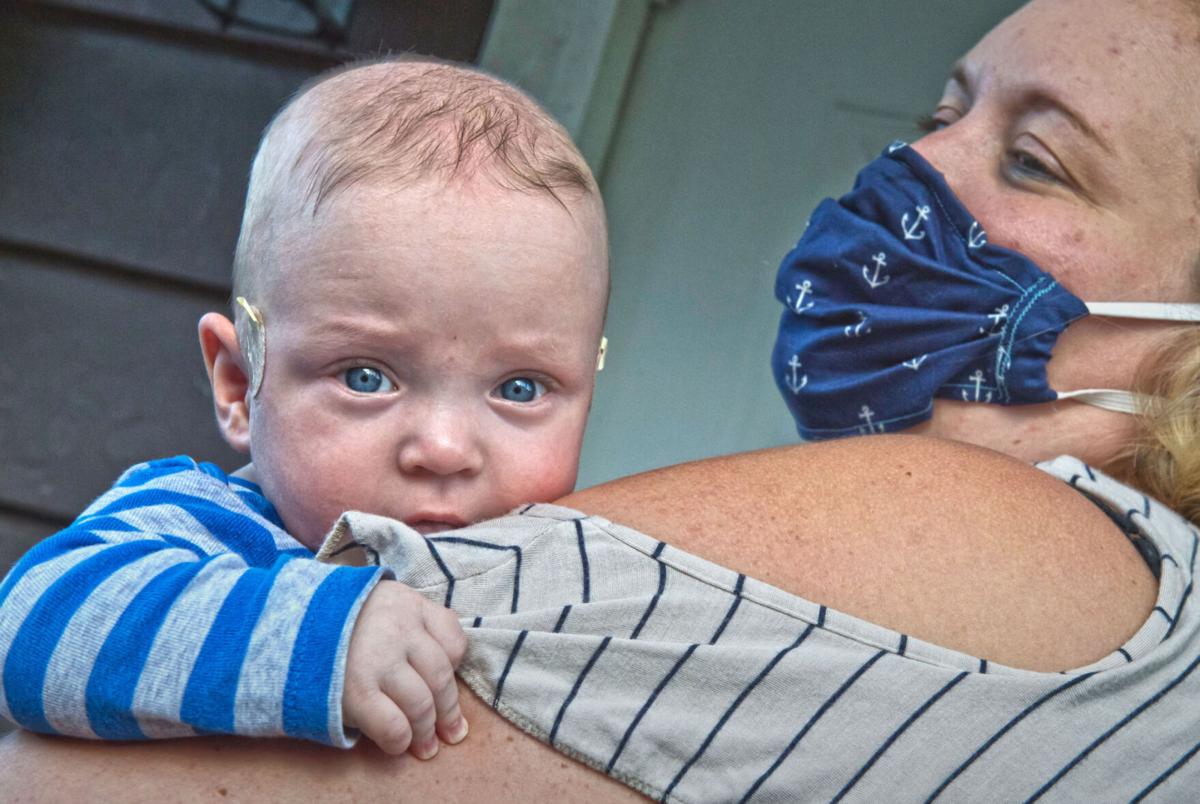 Eleven days after his birthday, Declan was approved to be held on Jan. 13. Cian and Rowan followed, on Jan. 16 and 17.
Naveah and Holden spent their February school break at the Ronald McDonald House with their parents, visiting their siblings for the week.
"What hell they had to go through," Kaylie said of her two older children, who spent months with only one parent at a time, always prepared for a reality that their baby brothers and sister might not have come home.
Declan, born the largest and having the fewest major issues, celebrated his homecoming April 17, beating his due date by nine days. Rowan left the NICU April 30, and Cian arrived in Norwood May 4. Home aides have assisted with daily monitoring, and the babies now only receive extra oxygen while sleeping at night to foster growth, no longer needing ventilators to survive.
Declan is an active trouble maker, Cian an old man, Kaylie said, because of his noises and groans. Rowan curls into a ball, like a hedgehog, when she doesn't want to be touched.
For the DeShanes, 2019-20 has been a roller coaster year, with a pregnancy announcement, a rare triplet birth, a global pandemic and more than $3 million in medical bills.
"You take it one day at a time," Kaylie said. "You look back later and you have no idea how you did it."