MASSENA — Lunch snacks were a little buggy at the Nicandri Nature Center on Thursday, as guests dined on Cricket Chirps, Cricket Bites, Scorpion Suckers, Mealworm Bites and Cricket Flour Brownies.
The "Insect Treats to Eat" snacks were part of a special "Bug Day" program that also included morning and afternoon sessions of insect catching — crickets, mealworms and Madagascar hissing cockroaches.
"They get to hold the cockroaches," Executive Director Tracy Thomas said.
As lunchtime rolled around, a table was set up with various types of insects to sample. Cricket Chirps contained one cricket per chip. Cricket Bites came in several flavors, including hickory smoked bacon, roasted original, cheesy ranch, spicy cayenne pepper and buffalo wing sauce.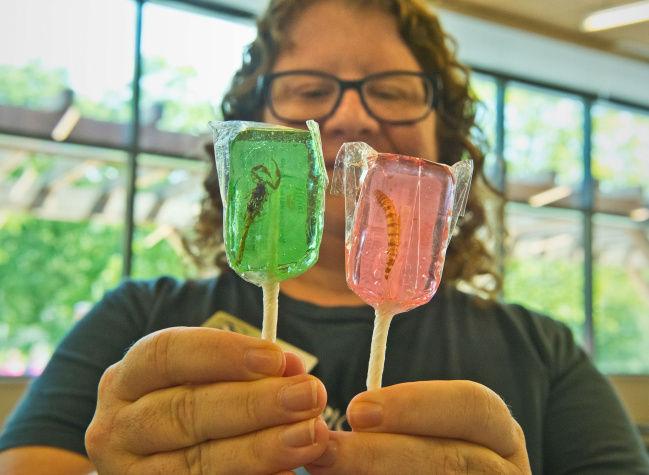 Suckers came in different flavors with insects embedded inside them. The group could choose from a grape cricket sucker, watermelon worm sucker, banana ant-lix sucker or others.
"Pick something you want to try, anything you want," Ms. Thomas said.
Some took her up on the challenge, others decided not to take a taste. A warning advised them, "Individuals with crustacean/shellfish allergy may be allergic to insects."
"All right guys, what do you think? What's your favorite?" Ms. Thomas asked.
The Cricket Flour Brownies were a big hit, with the pan nearly empty by the time everyone had a sample. The Cricket Chirps were also popular.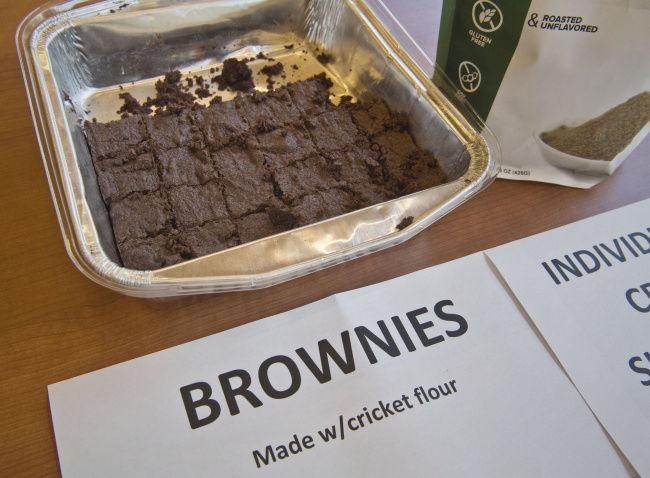 Cricket flour is made by milling crickets, and results in a course or fine grain powder. A typical Cricket Flour Brownie could be made using butter, sugar, vanilla, whole eggs, flour, cocoa, baking powder and, of course, Cricket Flour.
Cricket Chirps are described as "a crunchy, delicious chip, fortified with cricket protein. It's gluten-free, non-GMO, and has as much protein as an egg white per serving." They're made with a mix of stone-ground corn, chia seeds, natural flavors and seasonings, and Cricket Flour.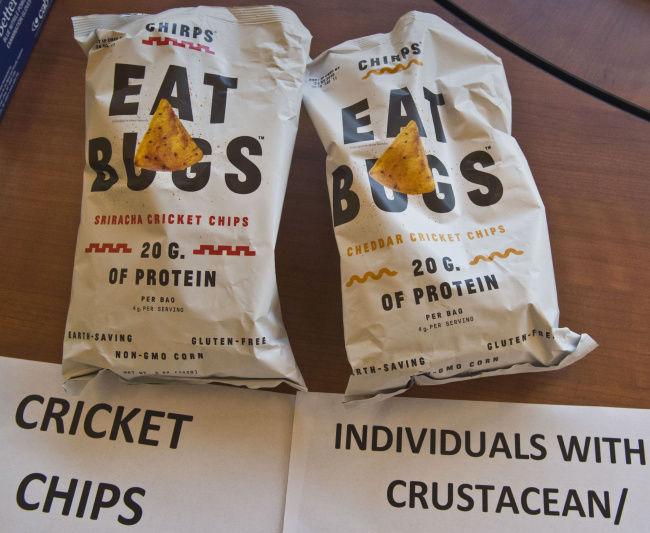 Ms. Thomas said that whenever they offer these types of delicacies, "it's hit or miss." But after the first person takes a taste, others follow, she said.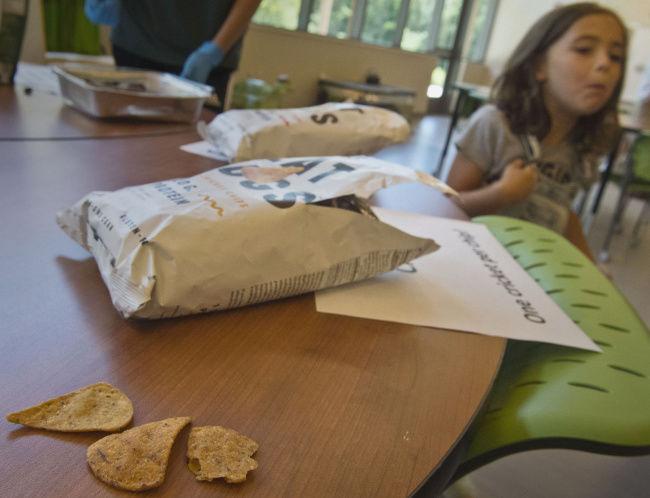 Other upcoming activities at the Nicandri Nature Center include Fish Feeding, Pinecone Critters, Nature Nuts, Turtle Painting, Campfire Cooking and Live Raptor Programs.
Ms. Thomas said a unique program will be coming up on Aug. 23 — the Natural History of the Wizarding World. The day will include a sorting hat station, tree wands, a photo area with props, temporary tattoos, robes and more, a magical scavenger hunt, slime making and wizard games.