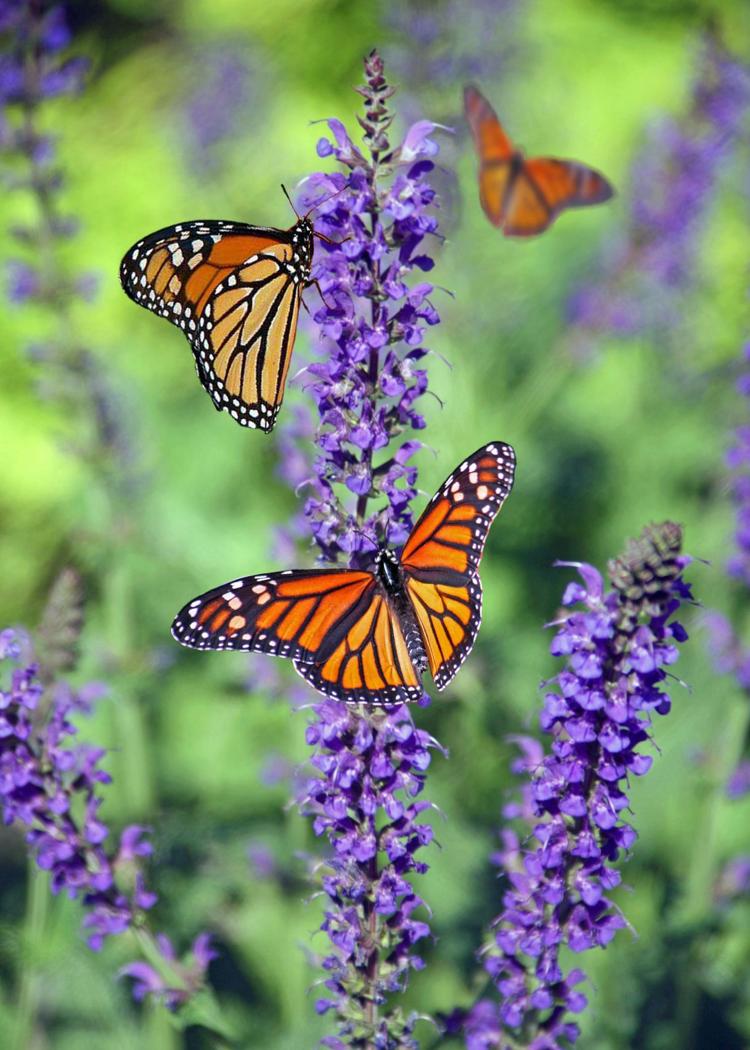 I'm so glad to see that the Monarch butterflies are back for the season. I was wondering how I can do my part to be sure that this once-endangered species continues to thrive and come back to our area.
One of the best ways to help Monarch butterflies continue to thrive is to ensure that there is plenty of milkweed available along their migratory path. Why milkweed? Because this plant — a common 'nuisance' for many gardeners and landscapers — is the only source of food of the Monarch larvae. Adult butterflies lay their eggs on milkweed so that when they hatch, the young will have ready access.
"What can you do to help? While government agencies in Mexico, the U.S. and Canada are scrambling to hatch plans to save monarchs, the scientific community has been clear: A lot of milkweed must be planted over the next few years. One great opportunity is the many thousands of miles of linear corridors — rail, road and hydro rights-of-way — that run throughout the migratory landscape and can be modified to grow milkweed and other pollinator-friendly plants.
Yards, school grounds and parks are also perfect for butterfly gardens and milkweed patches and planting milkweed in your backyard or balcony garden is a great way to help. Be sure to call your local garden center or nursery to ensure they stock native milkweed plants this spring.
Find out more about milkweed and information about how to bring monarchs back from the brink at the David Suzuki Foundation's Got Milkweed campaign website. He writes, "Planting milkweed may seem small, but the combined actions of ... stitching together parks and yards with schools and rights-of-way into a glorious tapestry of butterfly corridors could usher in a new, hopeful era for monarch butterflies."
Question answered by answered by Robin Wendell-Zabielowicz. Contact Cornell Cooperative Extension of Jefferson County at 315-788-8450.