Charlene Grunert's latest attempt to summon something miraculous involves a classified advertisement.
"Just barely getting by, month-to-month, looking for a miracle," Charlene wrote in the ad she placed in the Watertown Daily Times.
Desperate and losing hope, she purchased the classified ad hoping for divine intervention in saving the barns that have been in her family for about a century. She's lived on the property, once an active dairy farm and horse stable a few miles outside the city of Watertown on Route 283, for several years.
The spirit of her grandparents and mother still roam the old farm and Charlene occasionally is lucky enough to harvest a special memory about them. She told me about one when staff photographer Kara Dry and I visited her last week.
"I had a dream this morning, and my mom and dad were in it," Charlene said. "Mom said, 'Keep your eyes out, keep them open. You might spot grandma.' And I ended up going in some room in some house, and there she was. I got to give her a great big hug. I think she's maybe reaching out, saying, she's happy that I was able to post the ad and happy that you're stopping out for the interview today. That's the first time I hugged my grandmother in a dream. It was very nice."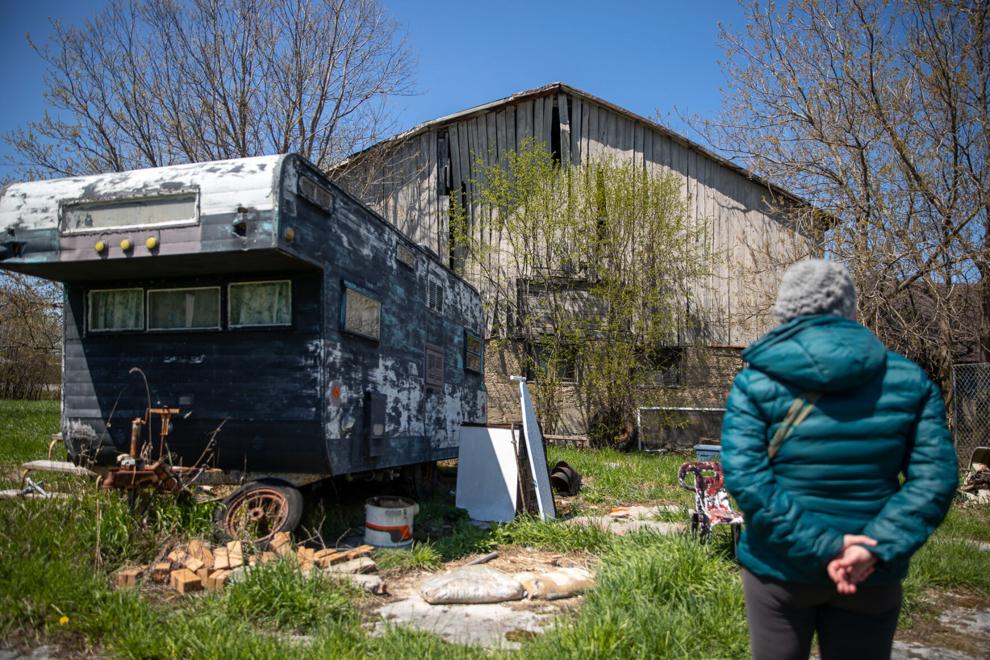 Charlene's advertisement began, "Disabled person wants to fix her deceased family's barns to have a running farm again. Very low income."
Visiting the old farm, one is struck by the divine gap between Charlene's desire and the task that would result in her miracle. The two barns in question are the garage barn and the cow barn. A third, the horse barn, has fallen in on itself, beyond saving.
Of the two barns, the cow barn is in much more need of repair. Like a proud watchman, its best face looks toward the road. But form the back, it appears dilapidated. Stone supports are crumbling. There are gaps between the planked siding. Holes are on the sides and roof. Trees, like friendly comrades, seem to offer the last line of defense against obscurity, as parts of the barn lean against them.
Charlene often goes out and wanders the property, cleaning up and organizing things here and there. But mostly, she remembers.
"After my grandma passed away, I found a piece of paper in the back room," she said. "It had her writing on it that said, 'Fix the barns.' It was kind of like her last request."
Charlene tries hard not to get depressed about that request.
"But I think about it every day. I know it made mom sad and I wished I could have fixed it for her," she said.
Charlene said she's reached out "to everyone" in her miracle quest, from a GoFundMe page that produced nothing to celebrities.
The New York State Barn Restoration and Preservation Grant Program, created in 2000, is no longer funded.
"I've reached out to foundations, philanthropy foundations, organizations, old barn organizations and Cornell," she said."You name it, I've contacted them. I'm losing hope. It's horrible to go out there and see it getting worse each day and see it falling in. I feel like a failure."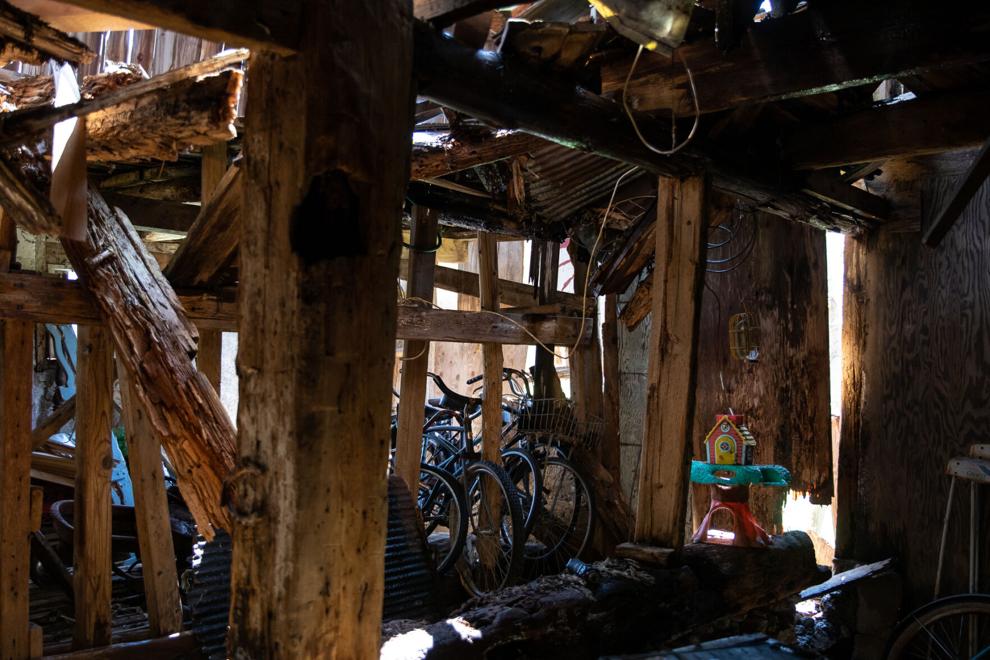 The first of Charlene's family to live on the property were her grandparents, Floyd LeRoy Anderson and his wife, the former Irene Gauthier. He died in 1992 at the age of 80 and Irene died in 2011 at the age of 90.
Floyd served in World War II and was honorably discharged at the rank of corporal.
"Before they bought the property, they lived in a camper beside it," Charlene said. "After the war, they acquired the property and started a fully functional farm out here."
They had dairy cows and produced crops.
"They had a nice roadside stand for fresh vegetables and fruits," Charlene, 39, said. "I was out here an awfully lot when I was a child. I practically grew up here with my grandparents."
Her grandparents owned two houses on the property. An older brick house that had been in disrepair, and a newer home, adjacent to that structure, about a tenth of a mile down the road where they lived.
There's some interesting history behind the brick home, which is no longer in the family. The Victorian brick house was built in 1874 by a wealthy town of LeRay farmer, Curtis W. Cory, who served as bank director in Watertown in addition to his farming duties.
Mr. Cory was the son of Joseph Cory, who settled the Pearl Street Road region in 1809 after moving from Keene, N.H., in 1789. The senior Cory, who had fought in the War of 1812 at Ogdensburg, farmed the land and operated a large lime kiln near the house for about 40 years, according to Times files. His son assisted in the business, which prospered because of the large deposits of limestone, which they sold.
"I heard that Mr. Cory had this house built for his daughter," Charlene said of the home she lives in.
Her grandfather, Charlene said, was constantly fixing up the old Victorian brick house. One night in the summer of 1988, a daring home invasion there made news:
"A lone intruder bent on blowing up an old red brick mansion on Pearl Street Road early today fled but left explosives behind after being startled by the awakened owner," a Times story from Aug. 25, 1988 says.
Three members of the 55th Explosives Ordnance Disposal Unit at Fort Drum later defused four, 10-inch pipe bombs which had been dropped in the side yard of the house. Sheriff Donald F. Newberry told the Times that someone was intent on blowing up the house and that "vengeance or a grudge" was the apparent motive. But he later told the Times that another possibility was that the structure may had been singled out by the bomber "simply to experiment or test the power of the bombs."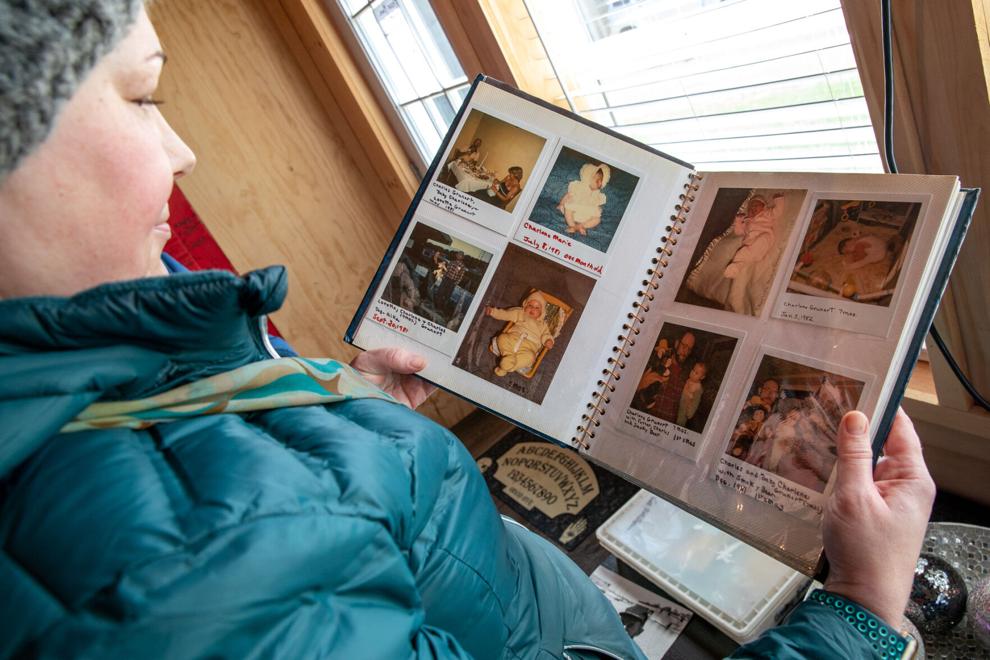 Whatever the reason, Charlene's grandfather scared away the intruder when he came out of the brick home and fired one shot into the air with his .22-caliber rifle. The suspect got into a waiting car and drove away, leaving bombs behind. Floyd spent a lot of time at the house because of his remodeling efforts. But his granddaughter said there was another reason he was there on the night of the attack.
"I was here," Charlene, who was 8 at the time, said. "Grandfather had an aching feeling that something was going to happen at the brick house."
She was asked if there was any reasoning behind that feeling.
"I don't know. Instinct, I guess," she said. "I never found out anything about it and I don't know if they did or not. My mom never mentioned it or anything."
Charlene's mom, Loretta A. Anderson, married Charles L. Grunert, a native of Croghan. Charles died in 2018 at the age of 92 and Loretta died in 2019 at the age of 73. The couple, which owned a marina in Sackets Harbor, would later divorce and Loretta moved to her parents' homestead. Loretta, who sold the brick house, had dementia in her later years and Charlene moved in with her to help her carry on.
"They were really good parents," Charlene, who has a half-sister in Mexico, Oswego County, said. "I can't imagine better parents for me. They were perfect. They were fun. They came from a different era that's long gone. They were very different kind of people, just fun to be around."
Like her grandfather, Charlene's father was a World War II veteran. She said her father signed up for the war when he was two years younger than the official draft age. In 1942, Congress approved lowering the draft age to 18.
"They were around the same age," Charlene said of her father and grandfather. "It must have been an interesting first visit when my dad first met my mom's parents."
Her dad served throughout Europe, including Normandy, through France, Belgium, the Battle of the Bulge, Holland through Germany and on to Berlin. He was in the honor guard for the Potsdam Conference in 1945.
Her grandfather's obituary didn't go into detail about his military service. But he received medals for service in the Asiatic-Pacific, European, African, Middle East and Philippine theaters. He also received the Bronze Star.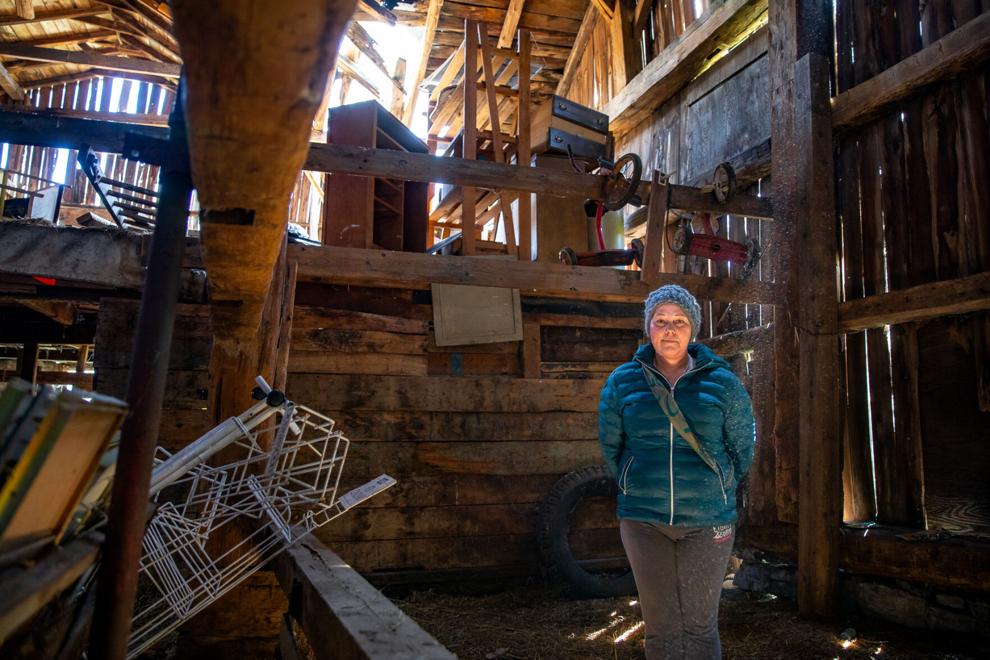 "He never talked about it," Charlene said of her grandfather's war recollections. "There's a lot of military history in my family's background. My great-grandfather, Henry Grunert, was in the Civil War." The Croghan resident died in 1924.
Charlene's mom, Loretta, ran the Limestone School of Horsemanship at the farm. She self-taught herself equine skills by reading books, Charlene said. Loretta became a 4-H leader and her students and horses traveled New York and nearby states to compete. These days, a faint reminder of the school is a Coca-Cola sign nailed to the old tack house which Loretta painted over with an image of a horse. At its heyday, Limestone had about 100 horses, Charlene said.
"She trained the horses that nobody wanted anymore — the ones that were neglected, the ones wounded and didn't like people. She was able to train them to be ridden by strangers and by little kids at parades to win awards," Chalene said.
With all the memories and history behind the old farm, it's easy to see why Charlene wants to save the barns, even if it does involve a miracle. Compounding the difficulties of the task is Charlene's health.
"There's different issues that I don't want to report on," Charlene said. "But I have a whole slew of medical problems."
There are options where she wouldn't have to work on the farm, she noted.
"There's lots of different farms you could have," Charlene said. "I always thought I could possibly rent it out to somebody to put animals in there, or having that (the cow barn) as a growing area."
Charlene owns property in back of her barns, which give her a glimpse of added hope.
"If somebody had their own saw mill that could help, I have a patch of pines way out back. They could make the wood pieces themselves from the trees."
We walk inside the cow barn, its floor covered with a thick layer of hay. The sun's rays leaked through gaps in the walls, but only which seemed to further brighten Charlene's outlook. Above her, thick, hand-hewn wood beams appeared to be in good shape, perhaps giving her dreams support, or at least a glimmer of hope.
"I try to keep hope, but it's rough," Charlene said. "I've been working trying to contact people and organizations to help me fix the barn for about five years."
She was asked what her mom would think about her latest effort to get that help — her Times' advertisement.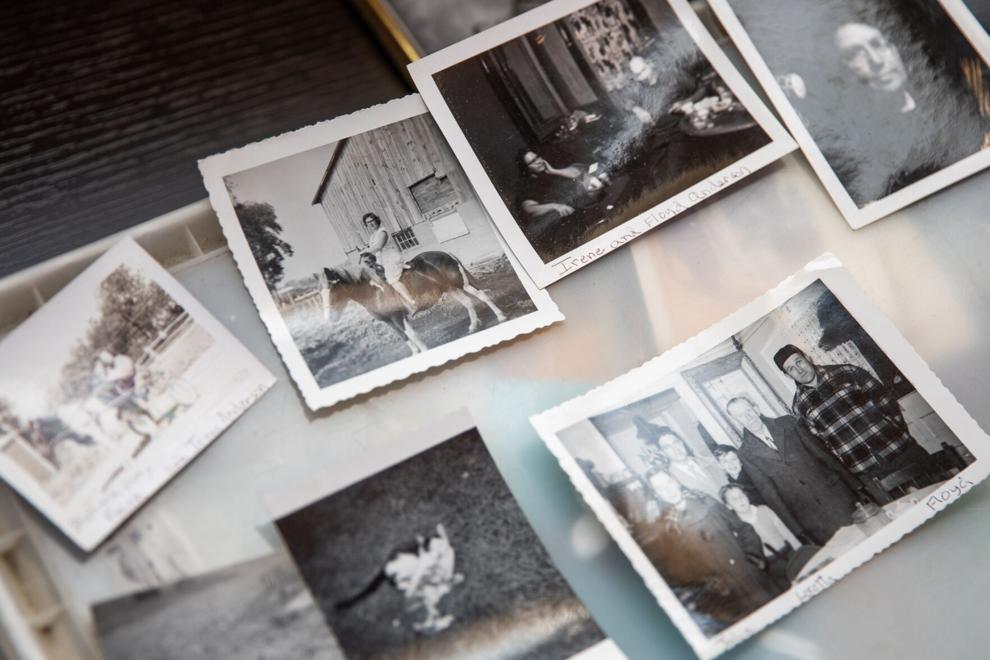 "I think she would say it was a good thing to do. I think mom, and grandma, would be happy that I finally took that step."
Charlene, as noted in her ad, can be reached at 315-775-6575.
"Sunday Portrait" is an occasional column featured in the Watertown Daily Times' Sunday edition. Contact Chris Brock at cbrock@wdt.net.
Times archive librarian Kelly Burdick contributed to this report.