WATERTOWN — WPBS-TV is continuing its legacy of producing documentaries that focus on local history with a four-part series that was about three years in the making.
"Discovering Jefferson County" takes viewers back in time to when the towns and villages of Jefferson County were explored, settled and established economically.
Early colonial settlers of the north country were drawn to the area because of its vast forests, plentiful wild game and fish, and accessible waterways.
"Discovering Jefferson County" premieres on WPBS over four nights: 7 p.m. on Monday, Tuesday, Wednesday and Thursday. The entire series will repeat from 1 to 3 p.m. on Sunday, Aug. 22. Viewers will also be able to purchase a DVD of the series through wpbstv.org.
"Discovering Jefferson County" arrives nearly five years after WPBS aired the three-part documentary series "Discovering Watertown" in November of 2016.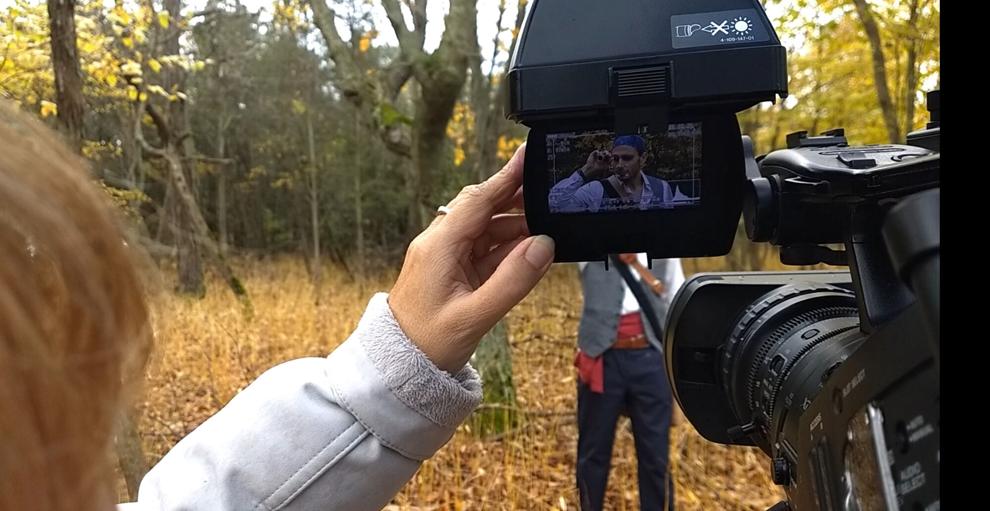 Tracy DuFlo, director of production and executive producer of "Discovering Jefferson County," said the series continues a mission of importance for WPBS, which launched in 1958. Previous programs have documented local history ranging from the legacy of the Thousand Islands to lighthouses along the St. Lawrence Seaway. For the station's Canadian viewers, it explored Ontario Provincial Parks.
"It helps us connect with our viewers and to show the importance of the history of Jefferson County, our heritage," Ms. DuFlo said of the history-related programs. "It's one of the things we pride ourselves in doing and doing those things that other TV stations can't afford or don't have the time to do. It helps our region focus on the history and the heritage that we have."
Ms. DuFlo, a veteran at the station, was assisted in "Discovering Jefferson County" by its producer/director, Joleene D. DesRosiers, who has been at the station for just under two years. Ms. DesRosiers started her on-camera career as television reporter at WWTI in Watertown and later as a reporter and anchor at Spectrum News (formerly News 10 Now) in Syracuse.
"It reminds people of what PBS is," Ms. DesRosiers said of the history-related WPBS programs. "We have the opportunity to do these kinds of things and people can always find out what's going on locally because of a station like WPBS. Other stations don't have that opportunity. We do, and people very greatly look forward to it."
The jumping off point for "Discovering Jefferson County" involves a modern-day antique store, Turn Back Time Antiques in Three Mile Bay, where the scenes were filmed.
"The premise is that a woman, Rebekah, has moved to Jefferson County," Ms. DuFlo said. "Her husband is at Fort Drum. She goes into the antique store looking for some artifacts, ways to furnish her house with local history. She meets Wilbur, the shop keeper, and he starts telling her about the history of Jefferson County."
As Rebekah examines different antiques, scenes shift to historical periods those items represent.
Producers worked around COVID-19 restrictions and filmed the series in the summer and fall of 2020. However a few scenes had to be delayed, and they were shot this year. Local actors and those from the Syracuse area were used.
"Some of them played dual roles," Ms. DesRosiers said. "One of the things that was a challenge that we worked through was getting the actors into costumes. We utilized online resources, the Halloween Store and their closets."
She recalled one scene, shot in winter.
"They showed up in these thrift store clothes and it worked. We're proud of that aspect because we do have a budget, and it worked."
Filming the scene was also memorable, Ms. DesRosiers added.
"Tracy was using this little camera (a DJI Osmo pocket camera) to shoot the scenes, and you wouldn't know from a distance what she was doing. She was falling in the snow and just stayed focused. She's very experienced and it was enjoyable working with her. She's done this for so long here. To learn from her and to work with her was an honor, and to be part of this project, I feel the same way."
The topics of the four documentaries, as described by WPBS: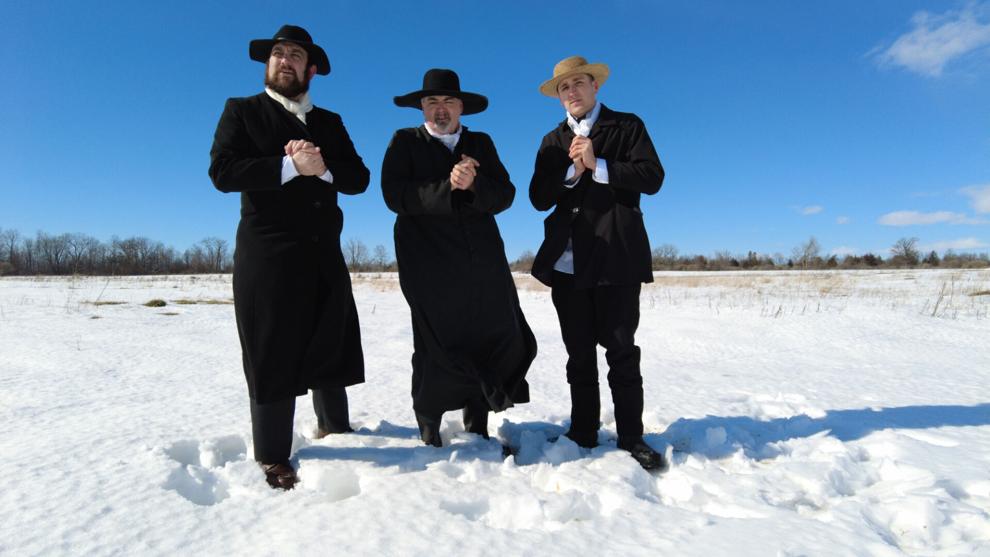 Part 1: "The French Connection and Early Settlers"
For centuries, Oneida, Iroquois, and Algonquin tribes spent their summers in this undeveloped area, traveling south again when harsh winters hit. When Samuel Champlain visited in 1609, the potential of a transportation corridor was evident, attracting more French settlers to the area. The Revolutionary War and the War of 1812 also played a part in further establishing the region.
Part 2: "Burning, Building and Rebuilding"
Pine Plains, now Fort Drum, was integral in the development of the region as soldiers settled in and around the area, including Sackets Harbor. As the military flourished, so did surrounding towns and villages, bringing military heroes and wealthy landowners to settle in the area. During this boom, many timber-built structures met a fiery demise, destroying paper mills, homes, and other businesses that were gaining momentum in Jefferson County. Some structures were rebuilt, allowing fresh starts in the growing towns and villages.
Part 3: "Tourism, Tragedy and a Pirate"
The Thousand Islands attracts visitors from all over the globe, as do the stories of wealthy castle owners, notable politicians, and famous historic figures that made the north country their home or summer playground — notables like Ulysses S. Grant, author Marietta Holley and "pirate" Bill Johnston.
Part 4: "Connections"
Roadways, waterways, and an airport brought agriculture, industry, and tourism to the forefront in Jefferson County. The final part of the four part docu-series brings the construction of the Thousand Islands Bridge, the creation of the St. Lawrence Seaway and the development of various roadways. The Watertown International Airport connected and opened up the north country even more to trade, tourism and commerce.
"Obviously, within two hours you can't cover every piece of Jefferson County and every story, so hopefully, we'll pique peoples' interest to look further into whatever story or region they find fascinating," Ms. DuFlo said. "Hopefully, there'll be a lot of, 'Gee —I didn't know that.'"
"This county is richer and has more depth than people realize," Ms. DesRosiers said. "People are going to be surprised. I was, to learn about Marietta Holley, the books she wrote and how prominent she was, and that millionaires flocked here and still today, they go to the Thousand Islands. The Thousand Islands alone are a gem. They should be a wonder of the world."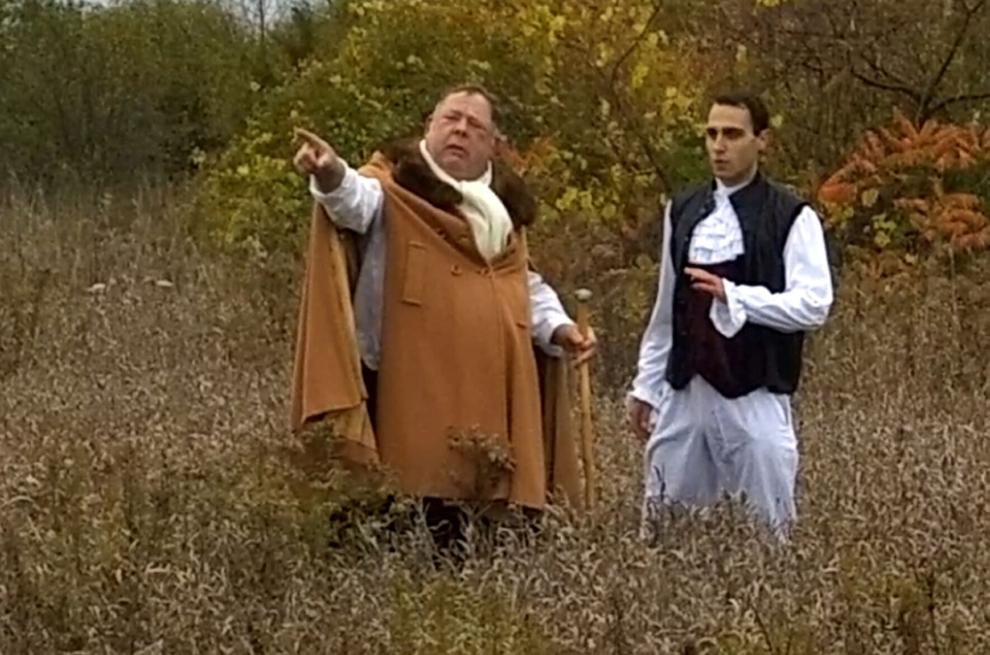 The documentary series is dedicated to Donald W. Whitney, who died on Jan. 10. He retired in 2010 from the Watertown City School District, with over 40 years in education. He served as a trustee for the Daisy Marquis Jones Foundation from 1993 until the time of his death. The Rochester-based foundation provided funding for "Discovering Jefferson County" and "Discovering Watertown."
Mr. Whitney appears in the series as an interviewee and was instrumental in helping WPBS obtain funding for the series. The series is also dedicated to Peyton Lane S. Morse, a firefighter who died March 12 after suffering a medical emergency at the New York State Fire Academy in Montour Falls. He appears in the documentary as David Smith, who founded Adams, and as a Henderson settler.
In addition to the Daisy Marquis Jones Foundation, major funding for "Discovering Jefferson County" was provided by the William G. Pomeroy Foundation and by T. Urling and Mabel Walker. Additionally, over 30 local businesses provided smaller funding amounts.