LOWVILLE — It was envisioned and built in 1931 because of the glaring need highlighted by the Great Depression. Over the years Lewis County Ge…
LOWVILLE — Lewis County General Hospital opened in 1931, just in time for mother-to-be Iola Bull Millard to make good use of it. A week later, her son was the first baby born there.
"Firsts" trickled in the week after the hospital opened on Aug. 4 of that year.
According to the Times archives, 3-year-old burn victim Herbert Dazen was the first patient on Aug. 5; the first surgery, according to the hospital foundation, was performed on Howard Buzzel on Aug. 6; and on Aug. 11, Gail E. Millard — the first baby — was born, making a lasting impression at 12 pounds.
Baby Millard's birth was celebrated by the hospital, commemorated in the Times and won him a gold coin he still remembers that was donated by a local benefactor.
"Someone gave me ... a $5 gold piece (for being the first baby) but my mother, ever the patriot, (when) the federal government called in all the gold (for World War II), gave it to them," he recalled.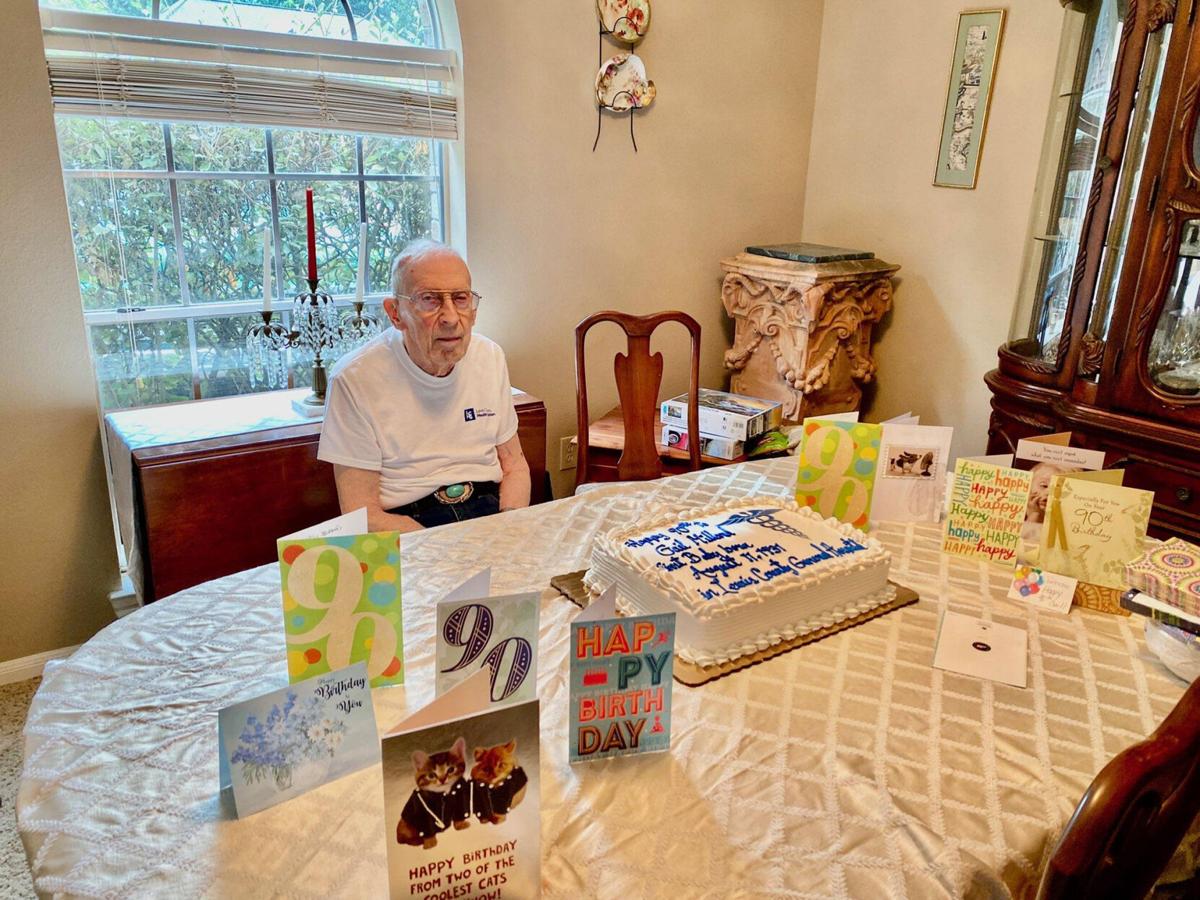 This August has brought both the hospital and Mr. Millard into their 90th years on earth.
Both have accomplished a lot in those decades.
Mr. Millard's mother and father, John E. Millard, hailed from Copenhagen and married in 1929. They lived with his family until they moved to Watertown when their baby was about a year old.
Most of the 1930s and 1940s for both the hospital and its first baby were all about establishing themselves, growing and learning.
For Mr. Millard, that meant developing myriad skills, hobbies and passions while having some memorable adventures along the way.
In 1939, Mr. Millard recalls his parents saving money so his father could take him to the New York World's Fair where he was most impressed with the Trylon and Perisphere structures that made up the Theme Center. It was also a trip that, in a way, inspired a career change for his father.
"They had some money left over (from the trip), so Dad bought a camera ... and eventually set up a very successful business," Mr. Millard said.
The senior Mr. Millard's resulting passion for photography led the couple to open Millard's Studio in their Academy Street home in the early 1940s.
As a child, Mr. Millard loved making model airplanes and fitting them with gas engines because radio controls were too expensive and in high school, he took up skiing, he said during an interview on his birthday Wednesday.
He and his friends would make "toe straps" to tie wooden planks onto their feet to slide as well as they could down the small ski hill at Thompson Park.
"It was a nice, short hill with all left turns," Mr. Millard said. "I didn't learn to turn right for quite some time."
That all changed when his father bought him his first pair of "real" skis and started taking him down to Snow Ridge in Turin to conquer bigger hills than the park could offer.
"My mother would always point and say, 'That's your hospital,' when we'd drive by (Lewis County General Hospital) on our way down to Turin," Mr. Millard said.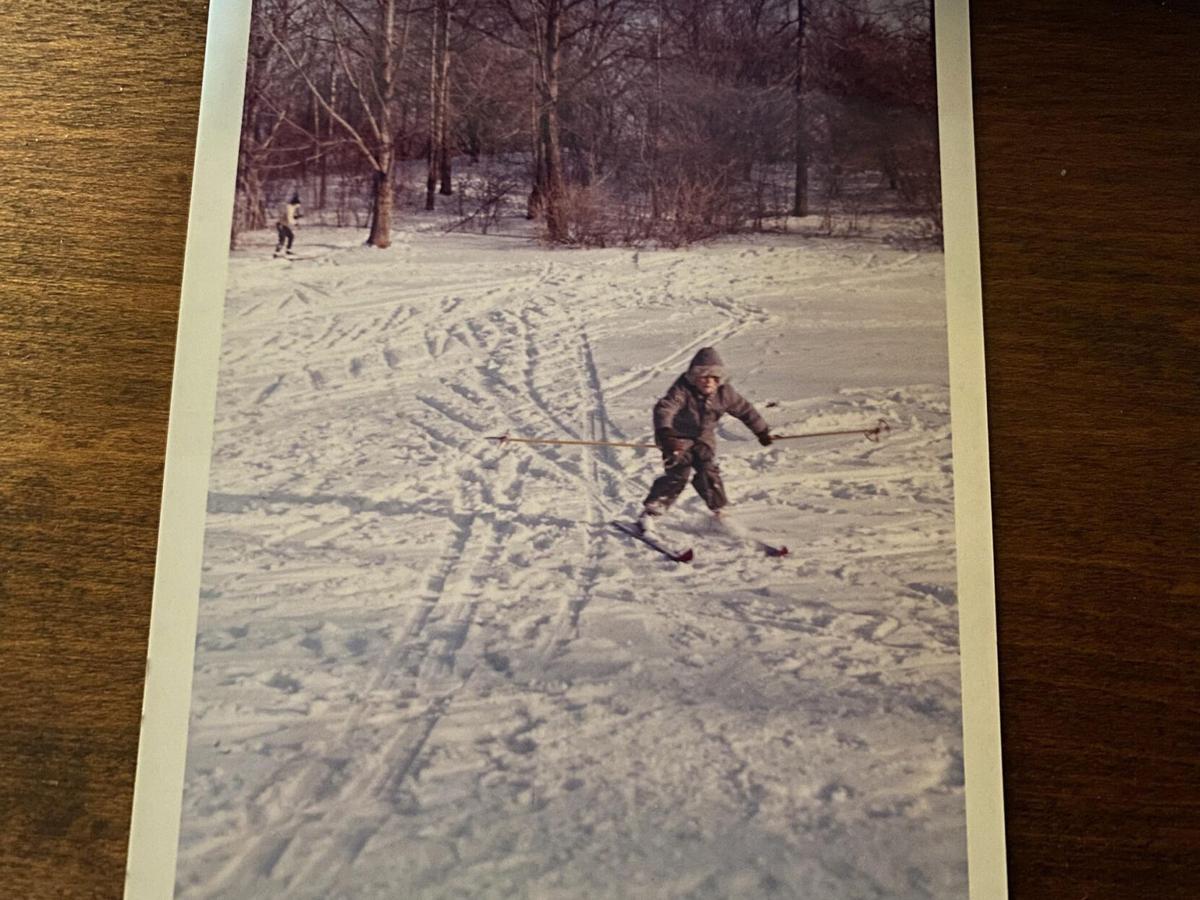 After graduating from Watertown High School in 1949, one of the last classes to do so at the old school before the current building was completed in 1951, he started expanding his life.
He went off to St. Lawrence University in Canton in the fall of 1949; enlisted in the Air Force "with a bunch of guys" in January 1951 rather than getting swept up in the Army draft for the Korean War; and married his high school sweetheart, Joan Widrig, of Watertown, in 1952.
Although Mr. Millard said he was "flunking out" of St. Lawrence University before his enlistment part way through his sophomore year, he made a complete turnaround when he came back to the north country in 1955.
According to a Times article on June 14, 1958, Mr. Millard was elected into the national physics and mathematics honor societies and made the dean's list when he returned to St. Lawrence University to complete his sophomore year.
Through a "3-2 program" with credit for his education in the Air Force where he was trained to provide instruction in radar-related courses, Mr. Millard earned dual bachelor's degrees in liberal arts from SLU and engineering from the Massachusetts Institute of Technology in 1958.
He credits his wife for supporting him and helping him be successful in his academic goals.
"She (Mrs. Millard) was awarded her PHT from MIT when I graduated," Mr. Millard said in a letter to the hospital auxiliary in 2006. "PHT — Putting Hubby Through."
One of Mr. Millard's biggest disappointments was that he couldn't attend his graduation at SLU because it was the same day as his MIT ceremony.
The couple moved to Rochester with their two young sons after his graduation so Mr. Millard could work as an engineer for the Eastman Kodak Company.
In his early days at Kodak, he and fellow Watertown native, engineer and friend John Stevens, volunteered to help Genesee Hospital computerize its data and administrative processes.
"His" hospital, mirroring its first baby, also began expanding in the 1950s with the addition of a nursing school and the formation of the Ladies Auxiliary, the pre-cursor to the current foundation, which provided significant support for the institution, according to foundation Executive Director JoAnne Rhubart.
In the 1960s, Lewis County General Hospital experienced a million-dollar expansion that included a new surgical suite, 38 new beds, out-patient and clinic facilities, a new maternity section, radiology, "physiotherapy" and rehabilitation of the laboratory. The wing became controversial, according to news reports at the time, because the stately pillars at the hospitals entrance had to be removed to make way for the addition.
Mr. Millard also went through a number of changes leading into the 1960s, moving around the northern Midwest states and Texas a number of times for the company, switching from industrial engineering to sales and marketing.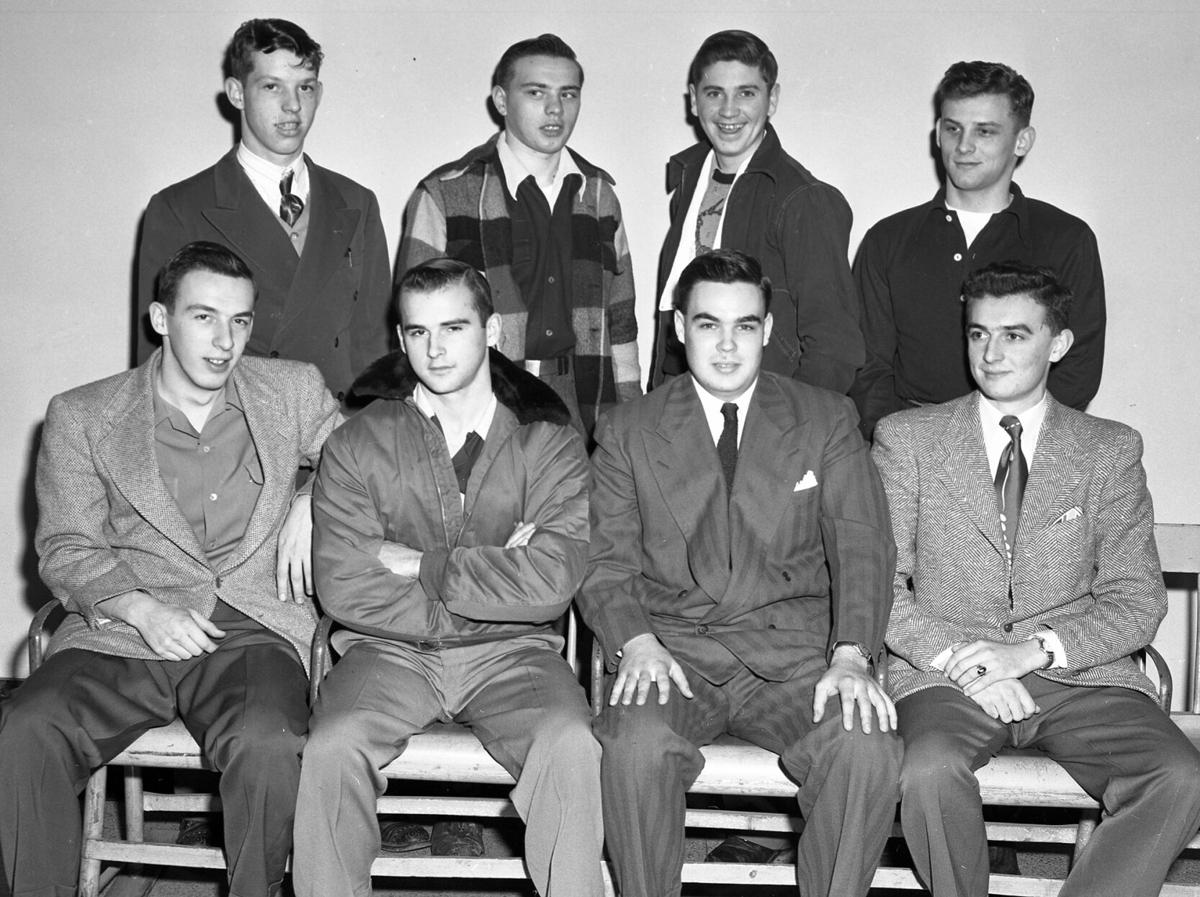 "I was pretty footloose back in those days," Mr. Millard said, describing that "two-thirds" of his career was with Kodak.
A move to Chicago in 1964 led to the expansion of the love for scuba diving he gained in his 20s with plunges "pretty much anywhere I can find water," he said.
"There were a lot of active diving clubs in Chicago," he said, noting one exceptional series of dives he made with a group of guys, not a club. "We retrieved a ship right from the middle of Green Bay up in Wisconsin, a little north of Chambers Island."
The resurfacing of the schooner later identified by one of the divers and his wife as the Alvin Clarke, which capsized in 1864, according to a Green Bay Advocate article.
The divers had to travel the 200 miles to go down looking for and then surveying the wreck several times before the recovery and required the support of local marine services and a retired landing craft that was converted into a barge, Mr. Millard said.
He also was both a scuba instructor for divers and new scuba instructors.
On a visit back to the north country in 1969, Mr. Millard used his scuba skills to shoot 16mm color film footage of the St. Lawrence River with a specialized "underwater photography system" he designed and built himself, according to a Times article on June 24 of that year.
The one-of-a-kind system used wide-angle lenses and a three-bulb lighting system with relatively long battery life able to take "three rolls of film in one charge." The system uniquely produced rectangular images instead of the usual round view of fish-eye lenses.
He created the movies for "NBC and CBS affiliates," the article said.
Throughout his adult life, Mr. Millard was also a motorcycle enthusiast — a passion he shared with his wife — resulting in a number of long road trips.
"We wore out one Harley," he said, before recalling the specific makes and models of his preferred bikes and one particular trip with his son Gregg that led to a stop by the police when they tried to outrun a downpour.
While Mr. Millard and his family were busy with the art of living in the 1970s, his birth hospital expanded yet again, this time with the addition of a 160-bed nursing home.
The 1980s saw more changes at Lewis County General Hospital that led to another expansion of the lab, the edition of an emergency room and a radiology department upgrade.
The first baby and the "new" hospital were reunited in 1981 at the hospital's 50th anniversary celebration, which was attended by the grown man who was that baby and the hospital's first maternity patient, Mr. Millard's mother, who was 79 at the time.
She died in 2002 in Austin, at the age of "99 and seven-eighths," Mr. Millard said.
The '80s brought another milestone for Mr. Millard: his retirement from Kodak after 31 years in 1989.
The Millards, who were living near Rochester at the time, packed their bags and moved back to Austin, Texas, where their two grown sons were living.
The eldest Millard son, Stephen, died in the early 1990s at the age of 37, Mr. Millard said.
Even with that loss, retirement caused Mr. Millard to be no less active.
He taught computer skills to nursing home residents, helped his remaining son, Gregg, with various projects and became active in the Austin Steam Train Association, taking photos for the organization's website, working on excursion trains as a crew chief and helping in the office with his computer savvy.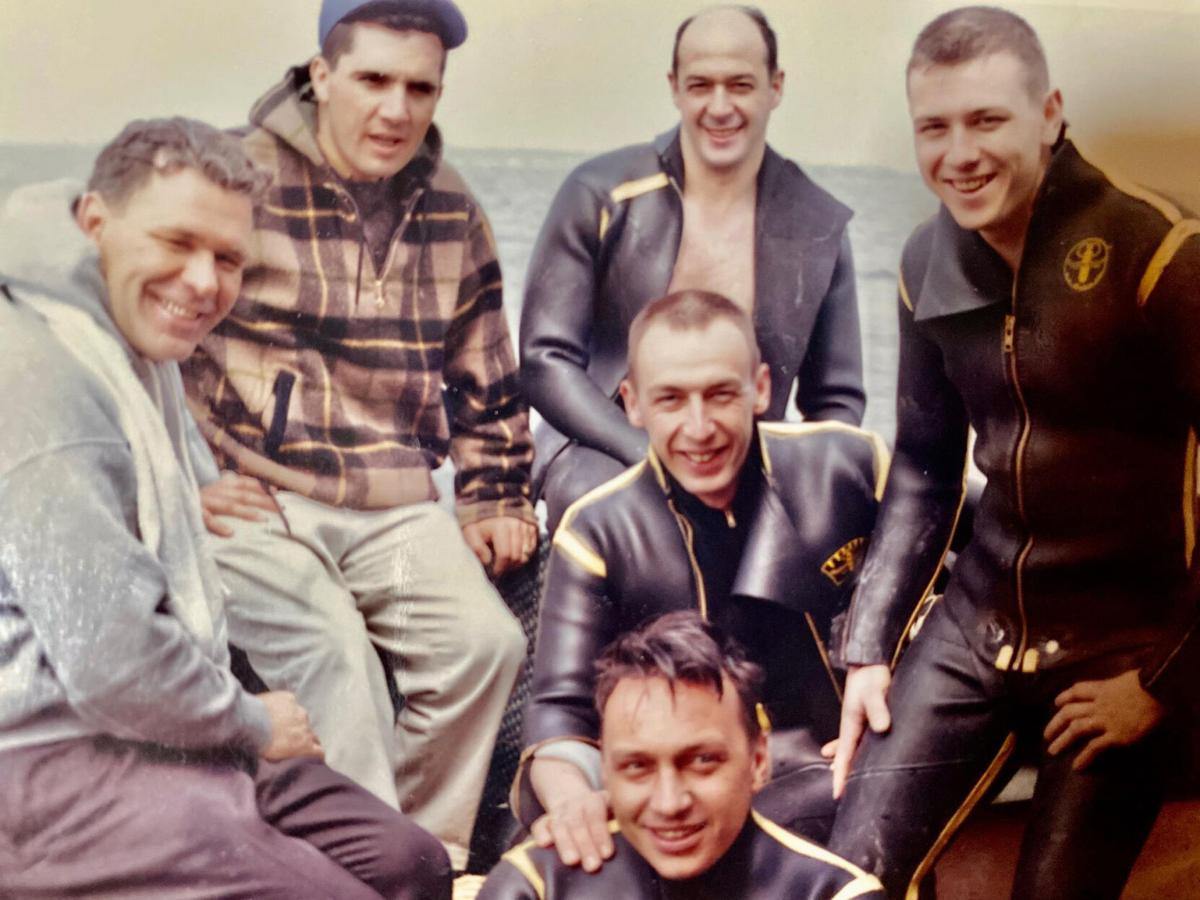 "It comes from childhood, you know, toy trains and all of that stuff, but I have a mechanical engineering degree and I kind of understood how everything worked. And I married a girl who is the daughter of a New York Central conductor, so I was kind of there all the time in one way or another," Mr. Millard said.
When he lost that girl in 2016, Mr. Millard moved to Houston, Texas, where he has lived with his remaining son, Gregg, and Susan, his daughter-in-law.
Just as Mr. Millard didn't let up with learning and doing after retirement, his hospital has also been busy.
The Medical Arts building designed to house a number of doctor offices and a dedicated Alzheimer's unit came to be in the 1990s, the emergency room was expanded and community clinics were added in Turin, Copenhagen, Beaver Falls and Harrisville throughout the early and mid 2000s.
Technology has constantly continued to be upgraded since that time — a kidney dialysis clinic was opened, a nursing assistant training course was created and the hospital, now known as the Lewis County Health System, is about to begin constructing a $33 million surgical pavilion.
For health system Chief Executive Officer Gerald R. Cayer, Mr. Millard — among the thousands of children who have been born at the hospital over the many years — plays a treasured and important role in which the hospital and the man can find their own stories reflected in each other.
"An organization celebrating its 90th birthday is quite an accomplishment," Mr. Cayer said. "It becomes uniquely special when a link to our earliest days is made. Mr. Millard is that link to 1931!"
While Mr. Millard seems pleased with his "first baby" status, he said he can't ever remember seeing a baby picture of himself and none could be found at the hospital or in the Times archive.
"The first picture I can recall had my father shoveling the driveway and me standing there with him," Mr. Millard said. "I guess that one's pretty common for up there."
That's just one more link for Mr. Millard and the north country.
Times Librarian Kelly Burdick contributed significant research for this article.