World War II has always interested me endlessly. When I'd tell that to classmates in my college history program, they'd start discussions of famous battles, warplanes and General Eisenhower. But actual war talk never interested me. No disrespect to the veterans of WWII, but I wanted to know how civilians on the homefront were affected by the war.
While compiling the snippets of stories for "Looking Backward," Aug. 1945 was full of articles about the celebrations that followed VJ-Day. But after the celebration died down, servicemembers began returning and life slowly went back to normal, there was a smaller stream of articles about how everyday life was changing for the average Northern New Yorker.
But people immediately began buying items that had been rationed during the war. On August 18, the Watertown Daily Times declared, "Heavy Buying in City on Ration-Free Goods." They were particularly interested in canned fruits and vegetables — particularly canned pineapple and pineapple juice. Sugar remained rationed in the United States until 1945 because of supply issues, so people were looking to relieve their sweet tooths any way they could.
Another item people in the north country rushed out to get was shoes. Shoes had been another rationed item. The leather, fasteners and especially rubber were needed for the war effort. Buying shoes during the war, even with their ration coupons, seemed so unpatriotic. And really, people were just happy and felt like celebrating with a new pair of shoes. Some things never change.
But the most significant newly unrestricted item was gasoline.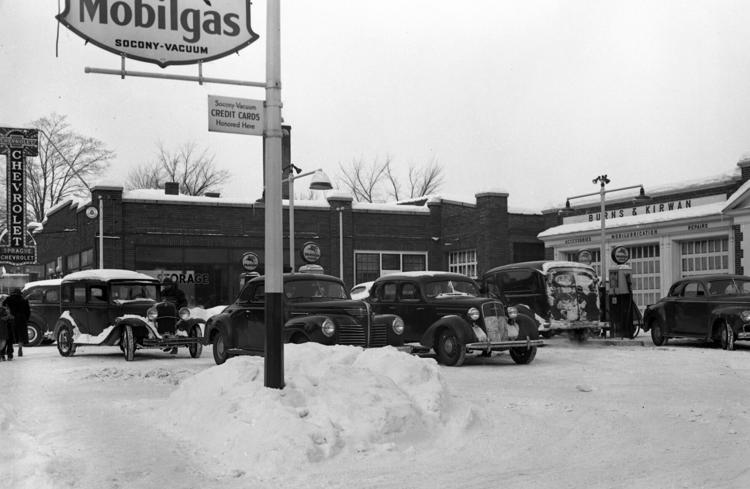 Gas station owners in Watertown reported sales of more than double what they had been prior to VJ-Day. To quote the Times, "motorists, free from the worry of stamps for the first time in more than three years... relished in being able to 'fill er up.'
All this free-wheeling gas buying showed on area highways. When asked by the paper where they were driving to, most said nowhere in particular, "they just wanted to be able to go on a 'joy-ride' with a full tank of gasoline."
Interestingly, gas station owners in Potsdam said they had not seen any notable increase in gas buying there. They did report, however, being grateful not to have to file ration coupons anywhere, so they considered it a win.
And then there were the blood drives. During the war, blood drives became about as commonplace as grocery stores and restaurants. Blood was needed, and lots of it. It was shipped to soldiers and civilians in Europe in the early days of the war, to Hawaii after Pearl Harbor, and to the battlefield and domestic military hospitals and VA clinics.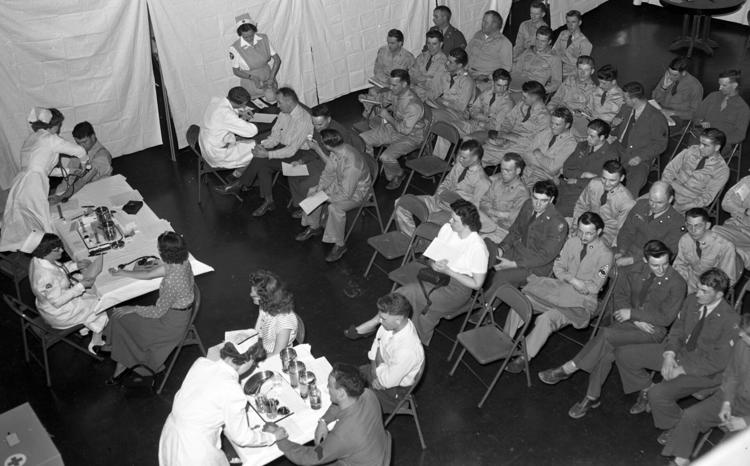 People were serious about donating if they could. At their weekly Wednesday morning "blood donor clinic" at the state armory in Watertown on Aug. 2, for example, 202 people donated blood. Mrs. Louise Andrews gave blood in all of the 14 blood donor clinics given at the Massena Cornwall International clinic held during the war. In fact, she donated on both the day the U.S. entered the war, Dec. 7, 1941, and the day the war ended, Aug. 14, 1945.
But the regular blood drives were greatly decreased when the war ended. On Aug. 20, the American Red Cross announced that the Wednesday donor clinic at the armory would come to an end after 15 months of continuous operation. According to the statement, about 10,000 people had given 5,000 quarts of blood in that time. By the end of that month, a large display had been set up in Public Square to thank the people by name, who had donated six or more times.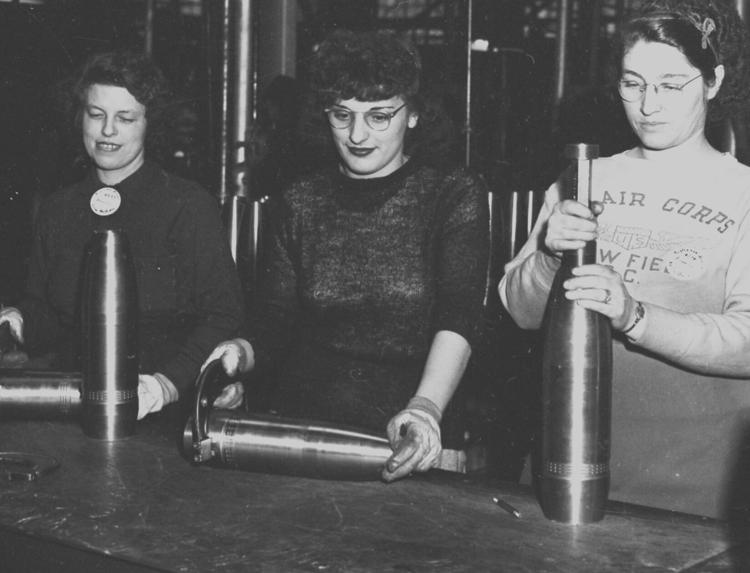 Then there were entire businesses that shifted their focus after the war, going back to peacetime operations.
For example, Bagley & Sewall Company in Watertown, producers of papermaking machinery, had suspended their normal operations during the war because most metals were restricted for war uses.
It instead produced hundreds of thousands of dollars worth of 105 mm shells for the war. Within six weeks of VJ-Day, it was again back to making papermaking machinery. They were one of the first in the north country to do so.
Speaking of metal, hospitals and other service industries were recipients of war tools. Samaritan Hospital received one of four Berman Metal Locators from the government, which they used to locate foreign metal objects in patients' bodies. It had previously been used at a Honolulu hospital on 960 patients on that infamous day, Dec. 7, 1941.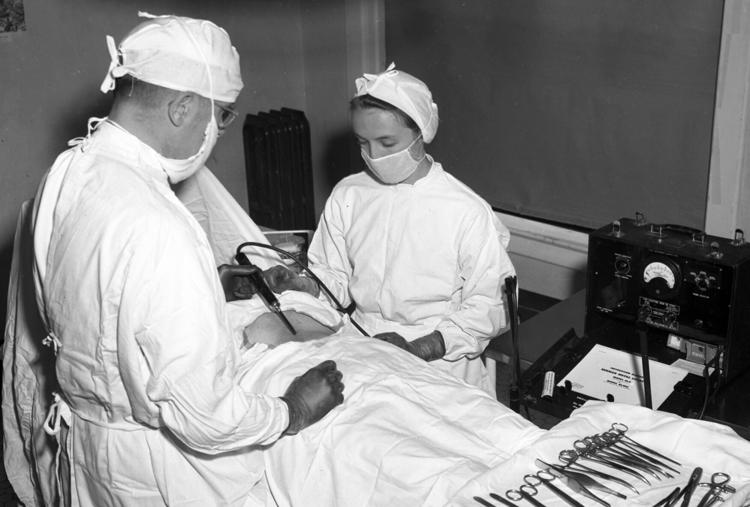 The transition from wartime to peacetime was a long and complex road for all Americans. Some of the transition was fun — buying shoes and going on road trips! But let us not forget the sacrifices that people made during those war years. They aren't called "The Greatest Generation" for nothing.