Jan A. Wojcik, president of the Potsdam Public Museum's board of trustees, said a "most spec…
POTSDAM — A home-grown, interactive history project is allowing the public to pinpoint and map their own research as they explore life and times here in 1865.
The Potsdam Public Museum's Pin Point Potsdam 1865 portal consists of a Google map overlaying an 1865 map of the village of Potsdam. The 1865 map, street-wise, is nearly identical to what is found in the village today.
"It's amazingly correct for being a hand-drawn map," said museum director Mimi Van Deusen.
"Pins," blue for people and red for locations, dot the 1865 map. Each one, created by local history enthusiasts, marks the spot where a story is told. The stories can be about a location, an event or a person. The project pins down what Potsdam was like at the height of its industrial and manufacturing prosperity as the Civil War was concluding.
"This project is suitable for learning about Potsdam's past and importantly, provides an opportunity to add historical stories, all within the safety and comfort of wherever you and your computer are," Ms. Van Deusen said.
She said the "Pin Point" project was the brainchild of Jan A. Wojcik of Potsdam, a distinguished Clarkson University retired professor and president of the museum's board of trustees and Keith Arbour, a writer and retired historian who lives in Cambridge, Mass.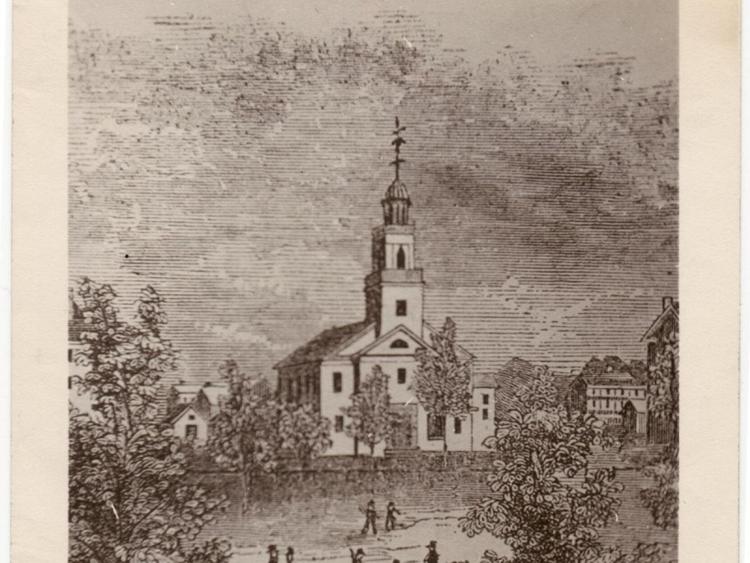 Mr. Arbour said that Pin Point Potsdam is made possible only because of the staff and excellent resources available at Potsdam Public Museum.
He became familiar with and developed a great fondness for Potsdam in 2017 when an auction house requested he authenticate and research two lots. One was a 1776 printing of the Declaration of Independence and its eight supporting documents. The second lot was a collection of over 70 documents that chronicle the history of the Mulford, Gardiner and Buell families, including receipts, wills, and rare broadsides covering a period of time from 1667-1815.
Both lots, owned by an unidentified resident of St. Lawrence County who was a descendent of the families and wished to remain anonymous, were sold by Blanchard's Auction Services. The declaration sold for $1.5 million, setting a world record for any New York printing of the Declaration, and the second lot of documents for $290,000. Both were sold to Holly M. Kinyon of California, who flew in to Potsdam just for the auction.
"We'd never been to Potsdam before that," Mr. Arbour said of that 2017 trip with his wife, Nancy L. Hallock. "We thought that upstate New York meant Albany. That's how ignorant I was."
Since, 2017, they have returned to the village several times, enamored by the village — from its history and architecture to the well-regarded Potsdam Public Museum.
"It was easy for me to see during my first tour how great a museum and historical society the Potsdam Public Museum is, and even easier to comment off-hand that one of their many town maps would beautifully serve as basis of a communitywide history project," Mr. Arbour said. "It was easy for me to say it, but most people, most historical societies, would not have turned my casual remark into a stunning project in such a short amount of time."
He said that it was the museum's "extraordinary staff and volunteers," led by Ms. Van Deusen, who did "all the hard work, from scratch, to make this web-based project a reality."
"Historical imagination, computer know-how, design and even video skills — Potsdam Public Museum's entirely local crew brought everything to bear on this work. Their accomplishment sets a great pattern for many other local historical societies in New York, and elsewhere in the country, to follow," Mr. Arbour said.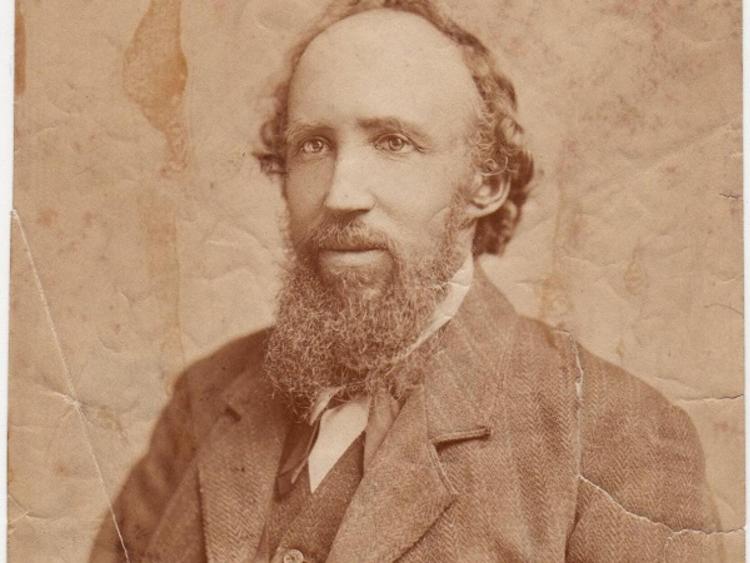 The 1865 map that inspired the project was created by D.G. Beers & Co.
"In 1865, a company came through and produced a very detailed map of every major community in St. Lawrence County," Mr. Wojcik said. "It went beyond just laying out the roads. It had little black boxes everywhere there was a building, and they had the name of the owner of each building, whether a business or individual."
Museum officials, Mr. Wojcik said, noticed how accurately the map reflected today's village streets. They realized that if a GPS map was layered on it, streets and buildings from the past would, in many, cases, line up with what is found today.
"That was the seed for this idea," Mr. Wojcik said. "Why not try to find out what you could about these buildings and these people."
He added, "What was appealing about it was that Potsdam Museum, a very good local museum, has archives that have all sorts of records about all of these people who were alive in 1865 and living in these buildings."
People can go to any "point" in the village, get the name of a street or individual and do research. The result of that research, stories and/or photos, can be pin-pointed on the map and cross-referenced. Research submitted by the public will be researched by museum staff.
"The whole community could not only be writing a history of this one little year in time, but they could be creating a virtual representation of that time," Mr. Wojcik said. "You could sort of walk through the village as it is now and experience somewhat the way it was then."
"I think Mimi's and Jan's project is going to turn local residents from being consumers of history into the writers of history," Mr. Arbour said.
Officials at the museum, which is now closed due to the pandemic, will be able to offer help to anyone researching items for "Pin Point Potsdam."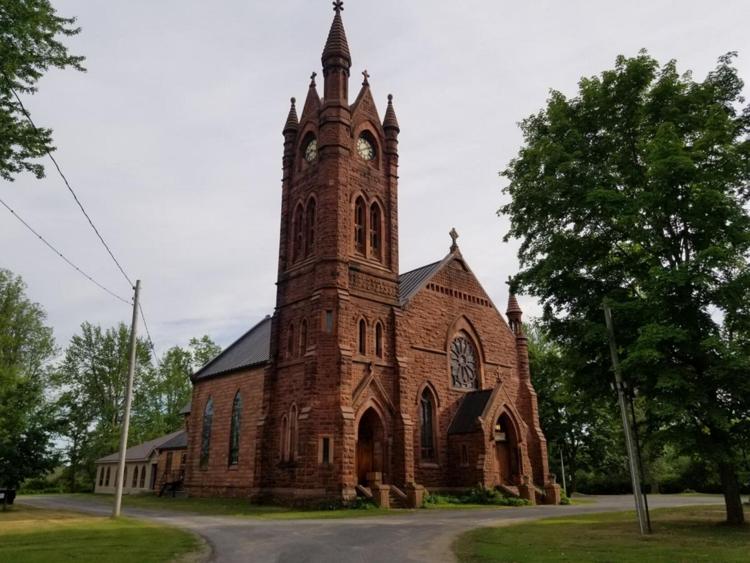 "In so doing, it allows members of the museum to do our job, which is getting local people aware of their history by digging into the riches that have been gathered in the archives and collections," Mr. Wojcik said.
Potsdam in 1865, Mr. Wojcik said, was particularly interesting.
"It was like a little Pittsburgh," he said. "It's got 60 mills that are running off the power of the river, just before the power basis shifts from water power to petroleum and coal. It's a thriving place with strong churches, educational institutions, vibrant community action all over the place, prosperity and it's attracting lots of immigration from Canada and even Europe. It's Potsdam at almost one of its peaks."
Ms. Van Deusen said that a bequest left by Rosanna Rosse, Canton, helped to fund Pin Point Potsdam. Ms. Rosse, who died at the age of 89 in 2011, was research librarian at Clarkson University for about 25 years, during which, according to her obituary, she was dubbed by the students "The Great White Mother," for helping them develop research skills. She was instrumental in Clarkson's pioneering transference of card catalog to computer systems.
The museum was able to hire Ben Hamelin, a 2003 graduate of Clarkson University, to build the Pin Point website.
Mr. Hamelin, who has been working in web development shortly after graduating from Clarkson, lives in Bloomingdale, Essex County, builds and maintains websites and manages teams of people building those sites. He took on Pin Point Potsdam as a freelance project.
Mr. Hamelin said he got to know Mr. Wojcik through his classes at Clarkson, and the two became friends and eventually fishing buddies.
"It was on one of those outings and we were sitting on the riverbank chatting and he said, 'We've got this idea for this website,'" Mr. Hamelin said. "It kind of took off from there."
The 1865 map was scanned and a digital file of it sent to Mr. Hamelin.
"It was a pretty large image file, pretty good resolution, and the conversation was around, 'Can we get this onto Google Maps?'" Mr. Hamelin said. "So that was my focus. How can we take this large file, break it into smaller piles and introduce it on top of a Google Map interface, which most people are familiar with."
Mr. Hamelin also formulated content creation, navigation and formal design.
"They were fairly standard website build processes," Mr. Hamelin said.
He used Drupal, a free and open-source web content management framework, to create Pin Point Potsdam.
"The code is all licensed to be publicly open-sourced," Mr. Hamelin said. "In terms of sharing the code, that's already baked into it. We had talked about how it might be shared or provided to some other institutions. Nothing formal yet."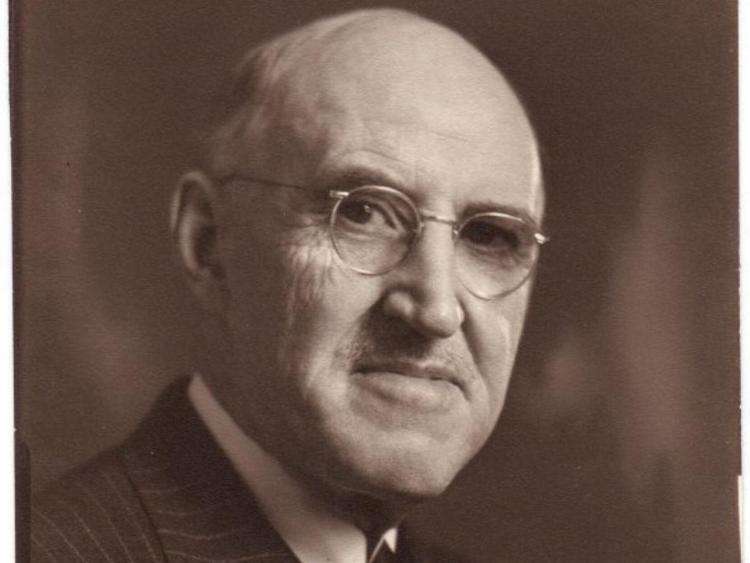 At the museum, part-time employee Celina Conlon worked on the project and produced a YouTube video explaining it. "Our goal for this project is to get the community online and to bring the map to life," Ms.Conlon says in the video. "We want to try to fill in the missing pieces (of the map) and we need your help to do that."
Museum staff, working remotely, can assist the public with Pin Point Potsdam 1865 research.
"We wanted to put the emphasis on the individual doing the research," Ms. Conlon said.
The first hour of research is provided free and then it's $15 per hour for additional hours.
"Building an interactive website is a process," Ms. Van Deusen said. "It's a lot of give and take, back and forth, questions and answers. With a part-time staff person working on the project, COVID-19 and reduced staff hours, miracles still happen."
The project, Mr. Wojcik said, was completed at a good time in regards to the pandemic, which closed many museums.
"It took on another dimension," he said.
Ms. Van Deusen, who retires from the museum at the end of November, said she would like to see yet another dimension added to the Pin Point Potsdam website. She wonders if it would be possible to have a scroll bar at the top of the page that acts as a timeline. Each year would create a new map with new pins and related information.
Mr. Hamelin said that's possible.
"Right now, you can filter by two or three things — whether it's a person, a place or whether a building has been demolished or not," he said. "But we talked a lot about adding that time frame as a filter, where you could say, 'OK. Show me 1870, show me 1885.' And that would reload the map with a new set of pins that had been identified for that time period. The first point would be, do you need a different map or would you be able to use the one that's there?"