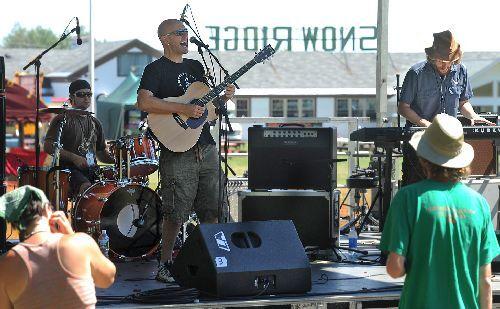 Aug. 30, 2010: Despite high hopes, the first Snow Ridge Jam Fest was not as much of a success as organizers had expected it to be. The three-day festival, which replaced the annual moe.down festival held at the Snow Ridge Ski Resort for the last decade, had 30 bands and brought in only about 1,000 people throughout the entire weekend. Moe.down, which this year moved its location to Gelston Castle Estate near Herkimer, brought in crowds of 6,000 to 7,000 people in recent years.
Aug. 30, 1995: Clarkson University will start rewiring residence halls next year so that students will have access to the Internet from their rooms. To pay for the project, Clarkson will stop providing a computer to every freshman. Each room will have two ports that will allow students to plug into the school's computer network. The freshman dorms will be done in fall 1996 and the rest of the residence halls completed the next year. The project will cost about $600,000 each year.
Aug. 30, 1970: Nearly 1,000 mothers and children participated in St. Lawrence County's supplement food program during August. The program provides free food to expectant and postpartum mothers and their children through the age of five. The food consists of dried and evaporated milk, egg mix, instant mashed potatoes, corn syrup, Farina children's cereal, canned meat, fruit juice and vegetables. Peanut butter is distributed every other month.
Aug. 30, 1945: Mrs. Laufey Bogadottirmet Sweet, wife of Francis R. Sweet, Huntingtonville, is now in that community, after completing a trip aboard a ship from her homeland, Iceland, to this country with 32 other Icelandic wives who married U.S. soldiers. With her came their 11-months-old daughter, Elin Nancy.
Aug. 30, 1920: The first motion pictures of the Olympic games in Belgium to reach this country will be shown at the Avon theater in Watertown this afternoon. Two hundred feet of the film arrived by special delivery this morning. The reels arrived in New York on Tuesday and will not be generally released until the last of next week. Permission was obtained, however, to show them at the Avon.
Aug. 30, 1895: Pretty hard work to keep up with the flag. Forty-five stars now. The schoolboy of a few years ago had hard work already to count the states of the Union. How "the nation do grow!"
Aug. 30, 1870: The enterprising proprietors of the Arcade Barber Shop have succeeded in getting a third barber. This makes it handy for those who wish to have their work done without waiting several hours. They are now prepared to improve the appearance of any dome of thought in the twinkling of any eye.
1861: Union General John Fremont declares martial law throughout Missouri and makes his own emancipation proclamation to free slaves in the state. President Lincoln overrules the general.
1892: The Moravia, a passenger ship arriving from Germany, brings cholera to the United States.
1967: US Senate confirms Thurgood Marshall as first African-American Supreme Court justice.
1976: Tom Brokaw becomes news anchor of Today Show.
1983: Eiffel Tower welcomes its 150 millionth visitor, 33-year-old Parisian Jacqueline Martinez.
1986: KGB arrests journalist Nicholas Daniloff (US News World Report) on a charge of spying and hold him for 13 days.
Love local history? Listen to the Watertown Daily Times audio podcast at wdt.me/secondlook to hear us discuss pieces of our past.