June 20, 2010: The St. Lawrence County Highway Department will soon close two bridges to replace them. The County Route 35 bridge over Trout Brook in the town of Potsdam and the Island Branch Road bridge over the Oswegatchie River in the town of Fowler will both close July 6. Bridge work should take two to three months.
June 20, 1995: It took a jury less than four hours to find Gary Thibodeau guilty of first-degree kidnapping in the disappearance of convenience store clerk Heidi Allen. Prosecutors say Gary Thibodeau and his brother, Richard, kidnapped 18-year-old Allen from the D&W Convenience store in New Haven in Oswego County on Easter morning 1994. The first-degree kidnapping charge presumes Allen is dead, although no trace of her has been found. Richard Thibodeau is awaiting a separate trial.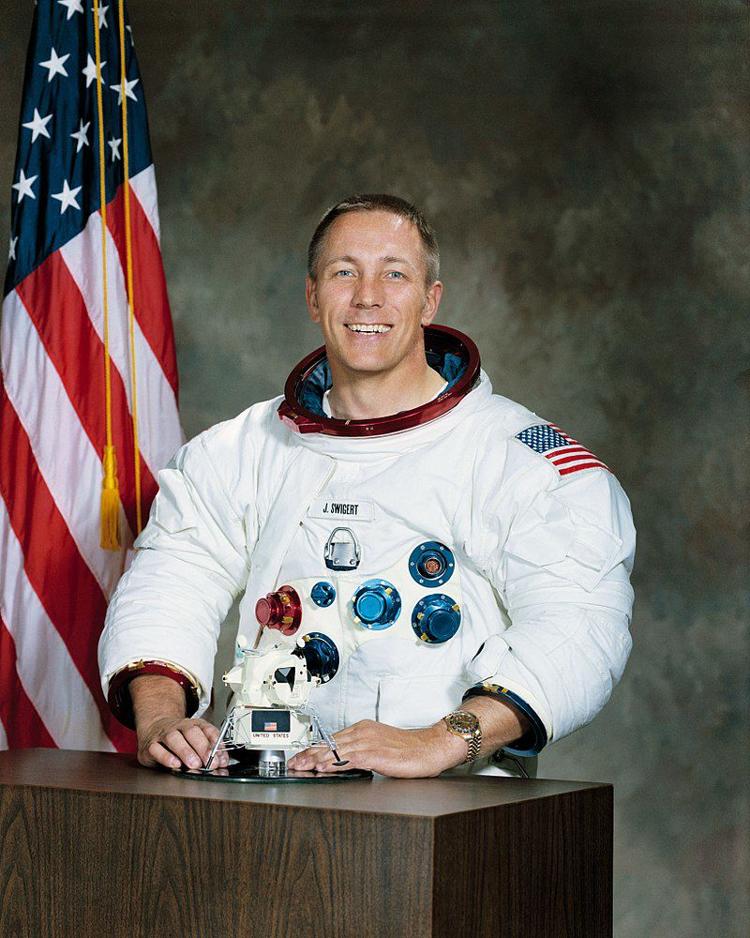 June 20, 1970: Astronaut John L. Swigert, who rode to fame in a crippled spacecraft on the dramatic Apollo 13 mission in April, planned to leave Tupper Lake today after a two-day visit at the home of Miss Mary LaRocque, punctuated by the inevitable clamor of TV, radio and newspaper men for "statements." Despite televised romantic conjectures on the moon-June theme and reports that an announcement would be forthcoming, the visit was just that, according to Miss LaRocque's parents, nothing more.
June 20, 1945: Dairy cattle are being brought to the United States from Canada through the port of Ogdensburg at a weekly rate of approximately 500 head with an estimated value of $10,000, customs officials said today. The cows are purchased in Ontario and Quebec and shipped by truck to dealers in New Jersey and Connecticut. Few of the cattle are for use in New York State.
June 20, 1920: More than 100 applications for citizenship were passed upon by Justice Edgar C. Emerson at his naturalization term today and many were made citizens. No small number of these were Canadians. Among those admitted was James Stewart, of Watertown, well known throughout this section as Harry Lauder, a popular entertainer.
June 20, 1895: On last New Year's day, while returning from Brownville via Coffeen street, William G. Mothersell, proprietor of the Arcade drug store, lost a yellow striped horse blanket valued at $6. He got trace of it a few days ago and today he and Chief Champlin found it in this city.
June 20, 1870: The Rome, Watertown & Ogdensburg R.R. propose to carry people at half fare to-morrow to attend the masonic ceremonies attending the laying of the corner stone of the new City Hall at Oswego.
1793: Eli Whitney applies for a cotton gin patent.
1837: An 18-year-old Victoria is crowned Queen of England.
1863: President Abraham Lincoln admits West Virginia into the Union as the 35th state.
1920: Race riots in Chicago, Ill. leave two dead and many wounded.
1923: France announces it will seize the Rhineland to assist Germany in paying her war debts.
1941: The U.S. Army Air Force is established, replacing the Army Air Corps.
1955: The AFL and CIO agree to combine names for a merged group.
1963: The United States and the Soviet Union agree to establish a hot line between Washington and Moscow.
1964: General William Westmoreland succeeds General Paul Harkins as head of the U.S. forces in Vietnam.
1967: Boxing champion Muhammad Ali is convicted of refusing induction into the American armed services.
1972: President Richard Nixon names General Creighton Abrams as Chief of Staff of the United States Army.
1999: NATO declares an official end to its bombing campaign of Yugoslavia.
Love local history? Listen to the Watertown Daily Times audio podcast at wdt.me/secondlook to hear us discuss pieces of our past.