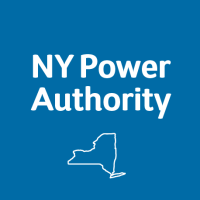 May 3, 2010: The New York Power Authority has received 43 proposals from developers for solar photovoltaic projects across the state. The authority asked for the proposals in January to build 100 megawatts of photovoltaic capacity by the end of 2014 throughout New York, which would increase fivefold the current amount of installed capacity. The authority would not release what portion of the proposed sites are in the north country.
May 3, 1995: Turnout for a rabies vaccination clinic in Watertown on Tuesday night was lower than expected, and public health officials are concerned that many residents are not taking the threat of rabies seriously. A total of 24 raccoons have tested positive for rabies in Jefferson County since September.
May 3, 1970: Police patrolled the streets of Potsdam until early Sunday morning and there was no Saturday night repeat of the disorders which erupted in the village Friday night, when hundreds of students congregated and were dispersed by the use of tear gas at about 11 p.m. Ten arrests were made Saturday night and police kept pedestrians moving, not allowing crowds to form.
May 3, 1945: The Jefferson Farm school, operated by the board of education in Watertown, is now housing the largest number of boys in its 35-year history — 57. Boys go to the school from various upstate counties which pay for their maintenance. On the farm operated at the school there are 39 head of cattle, 13 hogs, 90 hens, 100 pullets and 190 chicks.
May 3, 1920: Farm tractors will play a prominent part in agriculture in northern New York this summer if the number of sales registered by local distributors are an indication. With nearly a dozen Watertown distributors of tractors a wide range of selection is offered to the northern New York agriculturalist. There is a tractor to be had for nearly every farm task.
May 3, 1895: This afternoon in every school in the city of Watertown, exercises are being held appropriate to the annual observance of Arbor Day, which is provided for by law in this state. The school rooms are crowded with the parents and friends of the scholars and others interested in the public school. The programs are of a most interesting character, as indicated in the outlines published yesterday and today.
May 3, 1870: The new lighthouse on Henderson Point is completed. It cost $13,300 [about $262,000 in 2020]. Mr. Asa Lyon, of Adams, who was the builder, is one of the best masons in the country, and a man of indomitable energy and perseverance. We understand he has engaged to build two more new light houses the present season; one on Horse Island, near Sackets Harbor, and one on Rocky Island, five miles below Clayton.
495: Pope Gelasius asserts that his authority is superior to Emperor Anastasius.
1568: French forces in Florida slaughter hundreds of Spanish.
1855: Macon B. Allen becomes the first African American to be admitted to the Bar in Massachusetts.
1859: France declares war on Austria.
1863: The Battle of Chancellorsville rages for a second day.
1865: President Abraham Lincoln's funeral train arrives in Springfield, Ill.
1926: U.S. Marines land in Nicaragua.
1952: The first airplane lands at the geographic North Pole.
1968: After three days of battle, the U.S. Marines retake Dai Do complex in Vietnam, only to find the North Vietnamese have evacuated the area.
1971: James Earl Ray, Martin Luther King Jr.'s assassin, is caught in a jail break attempt.
1979: Margaret Thatcher becomes the first woman prime minister of Great Britain.
1982: A British submarine sinks Argentina's only cruiser during the Falkland Islands War.
Love local history? Listen to the Watertown Daily Times audio podcast at wdt.me/secondlook to hear us discuss pieces of our past.