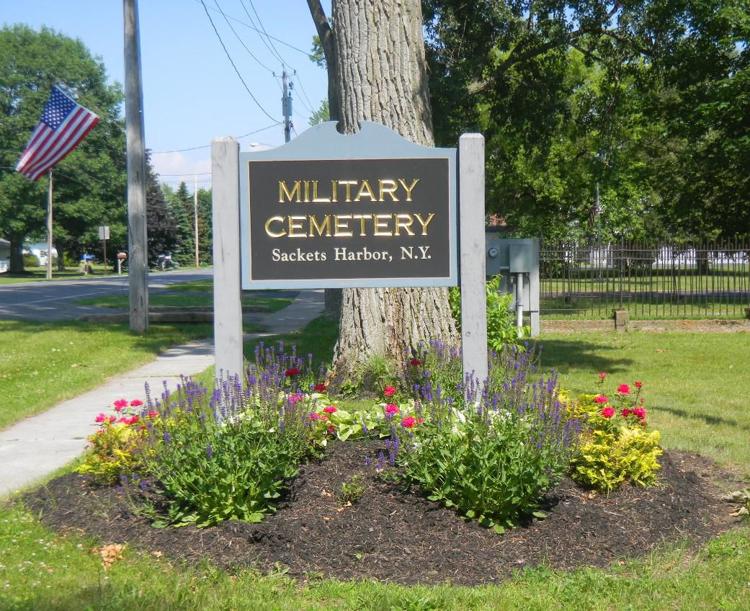 May 31, 2010: In the Sackets Harbor military cemetery, a tombstone now marks the final resting ground of Brig. Gen. Leonard W. Covington, who was killed during the War of 1812. Last week, the village's Department of Public Works placed a mounted grave marker flush against the ground behind the Fort Pike monument. As with the remains of other fallen soldiers, those of Gen. Covington had been moved from the cemetery at Madison Barracks to the military cemetery on Dodge Avenue.
May 31, 1995: U.S. Postal Service officials are in the final stages of negotiations that will keep Theresa's post office in the downtown region. That should be good news to some residents who feared the Postal Service would strip Theresa's downtown of its post office, opting instead for site outside the village. Nearly 300 of the village's 800 residents signed a petition last summer asking the Postal Service to keep the post office in downtown Theresa.
May 31, 1970: A modern metal guardrail has been installed on the Eastern Boulevard bridge for vehicular protection. It replaced the old wood rail, which a year ago was probably the only guard rail of its kind still in highway use in Jefferson county. However, the road over the bridge is as bumpy now as it was last year.
May 31, 1945: Freezing temperatures and snow flurries today topped off the month of May which had already given northern New Yorkers a variety of storms to make the spring season one of the most unusual in history. Practically every section of northern New York had a flurry of snow this morning, the heaviest fall being one inch at Owls Head. Snow flurries lasted for about three minutes in Watertown while periodic snow squalls were reported in Lewis county.
May 31, 1920: The old Snell race track at Adams Center, famous in the North Country about 20 years ago, is being put in shape and an opening race will be held there Monday. Many well known horses from Watertown, Adams, Woodville and other sections are already entered and the coming race is attracting much attention. The Adams Center Driving Club is in charge.
May 31, 1895: Seals occasionally find their way up the St. Lawrence river to Lake Ontario. Three were shot on Sunday at the upper end of Wolfe Island opposite Kingston. Three years ago one was captured at Cape Vincent.
May 31, 1870: Brookside Cemetery is now as beautiful as nature can make it, and any one visiting the place cannot fail to appreciate its beauties.
1879: New York's Madison Square Garden opens its doors for the first time.
1900: U.S. troops arrive in Peking to help put down the Boxer Rebellion.
1909: The National Association for the Advancement of Colored People (NAACP) holds its first conference.
1955: The Supreme Court orders that states must end racial segregation "with all deliberate speed."
1962: Adolf Eichmann, the former SS commander, is hanged near Tel Aviv, Israel.
1969: John Lennon and Yoko Ono record "Give Peace a Chance."
1974: Israel and Syria sign an agreement on the Golan Heights.
1979: Zimbabwe proclaims its independence.
1988: President Ronald Reagan arrives in Moscow, the first American president to do so in 14 years.
Love local history? Listen to the Watertown Daily Times audio podcast at wdt.me/secondlook to hear us discuss pieces of our past.