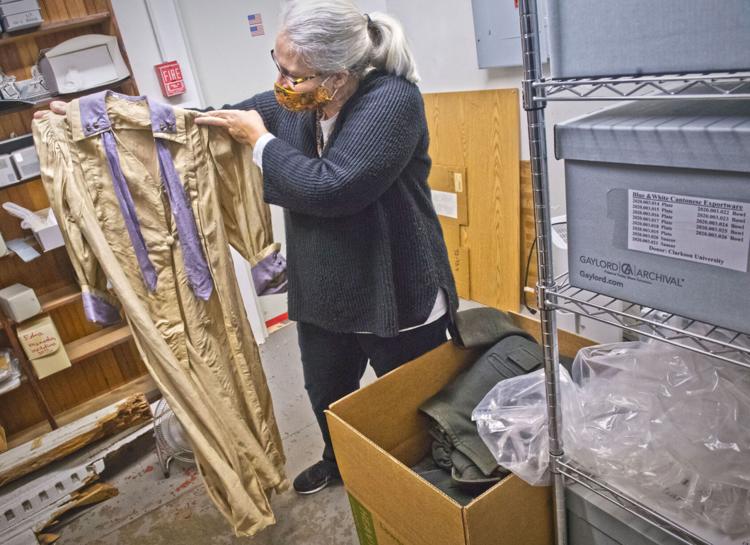 The Everson Museum of Art in Syracuse raised lots of cash in early October when it sold a Jackson Pollock painting for $12 million.
But the transaction also raised eyebrows. Pulitzer Prize-winning art critic Christopher Knight criticized the sale, done through Christie's Auction House, in his Los Angeles Times column.
The "Red Composition, 1946" painting, he wrote, "is likely to disappear into an unknown oligarch's private estate or some freehold warehouse in Switzerland."
Meanwhile, at that same Oct. 6 "Old Masters" auction at Christie's, The Brooklyn Museum sold 12 works of art that brought in $6.6 million.
The millions of dollars taken in by the museums has shed more light on the act of "deaccessioning" — the act of selling or otherwise disposing of items in their collections. The sale of high-ticket museum art is uncommon and controversial. But the COVID-19 pandemic is rewriting some of those rules.
Late Wednesday, facing public backlash, the Baltimore Museum of Art called off a plan to sell three of its most prominent paintings to raise millions, which the Baltimore Sun said was to raise funds for the museum's "avowed goal of promoting diversity."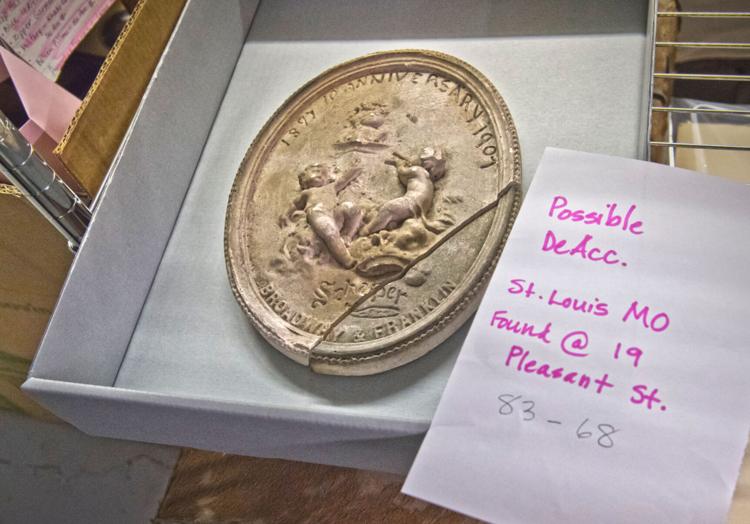 Locally, in museums from the Antique Boat Museum in Clayton to the Frederic Remington Art Museum in Ogdensburg, there are treasures that would fetch bountiful cash piles. But doing so is unthinkable, local museum directors say, and not only because such sales would go against policies and mission statements.
"We don't get rid of anything that's of value because we don't regard it as that," said Jerry Perrin, curator of the collection at the Lewis County Historical Society. "It's of historical significance to Lewis County and we don't think of things monetarily. A lot of things we have are irreplaceable."
"Now is not the time to betray the public's trust in cashing in core collections to manage operations," said Laura A. Foster, director of the Remington Museum.
Local museums adhere to the rules of art associations such as the American Alliance of Museums, the Museum Association of New York, state-mandated guidelines and their own bylaws.
The board of trustees at Everson said proceeds from the sale of the Pollock painting will be dedicated to refining and diversifying the Everson Museum's collection to focus on works by artists of color, women artists, and other under-represented, emerging and mid-career artists. A fund will be established for these specific purchases, while an additional portion of the funds will also be used for the direct care of the Everson's collection of more than 10,000 pieces. Proceeds won't be used for the museum's operating expenses.
Such policies are a matter of museum ethics.
"Those protocols exist to preserve the core materials in our care as part of the public trust," Ms. Foster, at the Frederic Remington Museum, said. "We have confidence that we can survive these terrible times without commodifying the incredibly rich and important collection that we steward."
The Antique Boat Museum in Clayton regularly receives unsolicited offers to purchase items in its collection. Matthew Macvittie, ABM curator and collections manager and executive director Rebecca Hopfinger explain to the callers that because the ABM is an institution placed in the public trust, and like other museums, a nonprofit, it does not sell its collection objects. But the pair said the museum does everything it can to assist someone in finding a part and have even helped to recreate a part of a piece from its collection.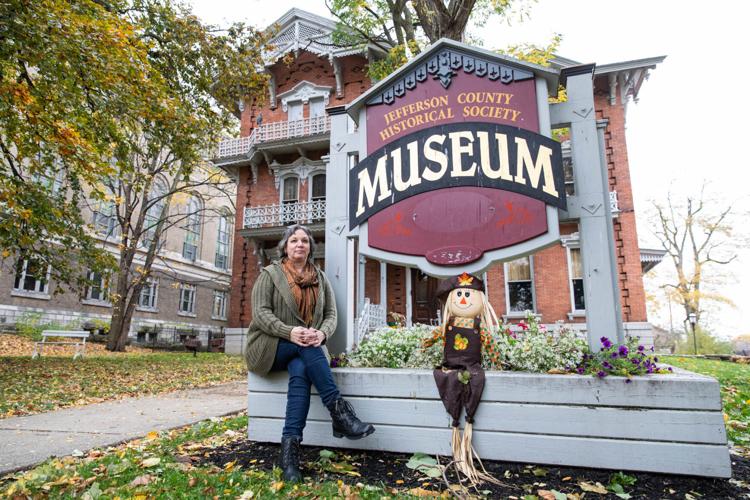 Toni Engleman, interim director of the Jefferson County Historical Society, put it succinctly: "We don't deaccession objects to make money."
The JCHS follows the guidelines of the American Alliance of Museums and the American Association for State and Local History.
"When we get something that is Jefferson County history related, we tend to hang on to it because that's what we do," Ms. Engleman said. "When people give us donations, they are placing those objects in our care. They are trusting us to use those objects for the public good, not to turn around and sell them."
But there are criteria involved.
"One of them is, 'Does it not have provenance to Jefferson County and somehow made it into our collection?'" Ms. Engleman said. "If we run across an item like that, say it was from Idaho, the first thing we would do would be to reach out to historical societies, libraries and museums in Idaho to see if they wanted that object. That's always our first route: to find another institution that would take the item."
If nobody else wanted the item, deaccession would kick in. It could go up for public auction, she said, "just out of fairness."
"That money would have to be used for the collections or preserving our buying material for the collections," Ms. Engleman said. "It would never be used for operational funds."
Ms. Hopfinger and Mr. Macvittie at the Antique Boat Museum said if another museum can't be found for an ABM item, it can be offered back to the donor. Selling is a final option.
Deaccessioning has been a topic that's interested Potsdam Public Museum director Mimi VanDeusen throughout her career. She plans to retire at the end of this month.
"In my 34 years in the museum world, this has been the elephant in the room," she said.
When she was in the museum studies graduate program at Syracuse University, Ms. VanDeusen spent many hours discussing deaccessioning. At every conference she attended over the years, she attended discussions about deaccessioning. She took an online class based in Cooperstown on "Collections Care and Deaccessioning."
"In a small local history museum like the Potsdam Public Museum, our deaccessioning policy is in our constitution," Ms. VanDeusen said. "We've been actively deaccessioning for the past two years."
The museum's criteria for deaccessioning: Does it have to do with Potsdam? Was it made or used in Potsdam? Does it have a good "provenance" or a Potsdam story?
Deaccessioning at the Potsdam museum has less to do with budget woes and more and more to do with a lack of storage space. Ms. VanDeusen likens the situation to a homeowner's garage.
"You can't just keep filling it up, stacking things on top of each other," she said. "Eventually the things on the bottom of the pile get crushed, damaged and dirty. We're trying to prevent this type of situation, making a safer, cleaner storage space for our collection. Out with three vintage dresses from a church rummage sale and preserve one wedding dress worn by a community member, donated by the family with pictures, garters, etcetera."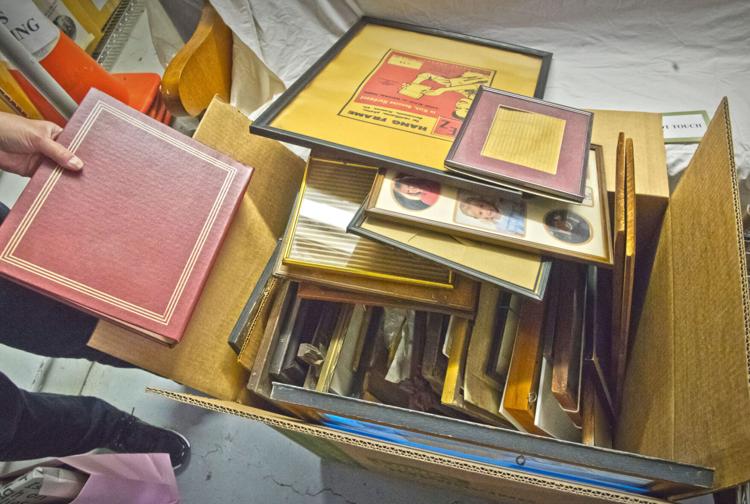 The museum once sent "20 or more" empty hat boxes to auction.
"We kept the ones with Potsdam names on them, but got rid of the New York City labels," Ms. VanDeusen said. "Again, these did not fit our mission. They are collectible and colorful, so they sell. They don't command big prices."
The highest-priced item the Potsdam museum sold was a "Charles Dare" carousel horse that was made in Brooklyn.
"It was left to the museum in a person's will. It did not fit our mission. It was not made in Potsdam, it had no history of use in Potsdam, and no information about why it ended up in Potsdam," Ms. VanDeusen said.
And it took up storage space. It sold for $500. Like all sales, funds went into direct care of items.
"We used the money to purchase new archival boxes and acid-free tissue paper to better care for the other artifacts important to our history and mission," Ms. VanDeusen said. "An archival box that would accommodate two wedding dresses costs around $75. We are now suggesting that donors make a donation to cover the cost of archival storage along with the items they are donating if they can. A banker-size letter box runs $12 for a collapsible or $25 for a metal-corner banker box."
But when some clutter, in the form of objects not related to local history are cleared, new items appear at the top of the heap.
"We found that many of the things donated under the 1970s' tax law that gave the donor the ability to 'write it off' on their federal taxes gave many folks the green light to clean our the attic and get a tax break," Ms. VanDeusen said. "At the time we were a relatively new museum trying to grow the collection and the staff accepted almost anything old. Now, we are running out of precious storage space and when we come across an overcoat from a rummage sale at the Presbyterian church in 1970, it really has no place here taking up room, so it goes. Sometimes people actually drop things on the doorstep with no note, no information, no name."
Within the past two years, the Potsdam Public Museum has sent four batches of deaccessions to Blanchard's Auction Service, Potsdam.
In October of 2018, it received $127; April of 2019 it netted $907; September of 2019 it received $450 and in December of 2019, $469 was raised.
"All of these funds went directly into the 'preservation' budget line," Ms. VanDeusen said. "This money was used to purchase archival boxes, acid-free tissue paper, and other supplies to better care for the objects that are the core of our collection, objects with good provenance, are in good condition, and tell a story."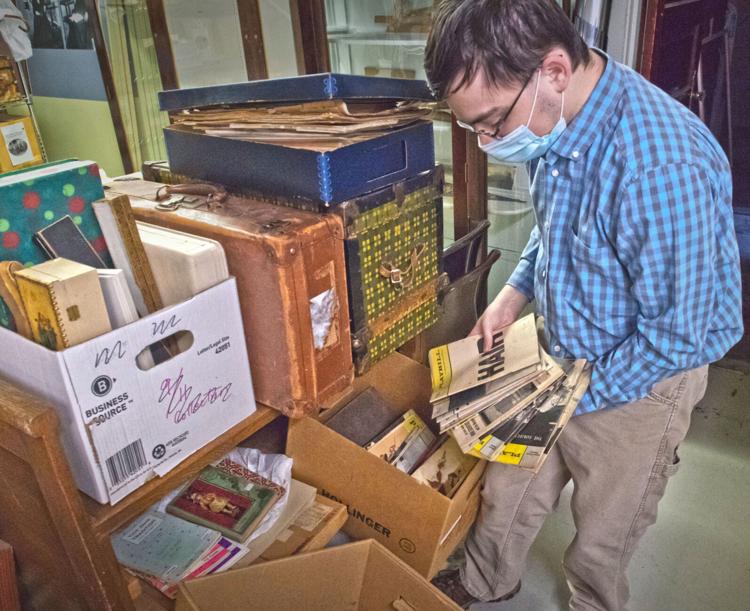 The museum is now working on a group of objects to deaccession and send off to auction. It has also transferred items to other museums. A volunteer delivered a sport coat made in Malone to the Franklin County Historical society. The curator from the Massena Museum picked up a trunk with a Massena label, name and address on it. It has mailed post cards to the Ogdensburg historian.
"Last fall, we donated a school master's desk that was from Hopkinton back to the Hopkinton Historical Group and Museum," Ms. VanDeusen said. "We were so happy to return it to its home."
Ms. Foster, of the Frederic Remington Museum, said that deaccessioning objects that don't relate to the museum's mission frees up scarce resources.
"In the old days, when the museum was run by the Ogdensburg Public Library, the world of museum standards was much farther behind in its progress," Ms. Foster said.
In 2000, she wrote a history of the museum's collection.
"It includes some nefarious behavior and the sale of 110 Remington oil paintings along with hundreds of artifacts from Remington's studio," Ms. Foster said.
In 1981, the Remington museum became a separate nonprofit corporation. Since then, Ms. Foster said, it has steadily focused on mission, stewardship of the collection and service to Remington's legacy.
"Deaccessioning has been focused on removing non-mission-related items from the collection and putting the proceeds into acquisitions of mission-related objects," she said.
For example, in 2013, the museum deaccessioned objects that had been purchased in 1973 for a display in a Remington "recreated studio." The items were auctioned at Keno Auctions in New York City. Funds raised were used to purchase Mr. Remington's original ink wash on paper, "Ninth Cavalry Colored Troops on Washing Duty in the Gulf, 1898."
The Museum Association of New York has about 700 statewide members and maintains close ties with the American Alliance of Museums.
"We support them and they support us," said Erika Sanger, executive director of Troy-based Museum Association of New York.
The association advises its members to follow New York state law and encourages them to follow American Alliance of Museums and the Association of Art Museum Directors' guidelines when appropriate as long as they do not conflict with state law.
Deaccessioning, Ms. Sanger said, also falls under New York state education laws and its Board of Regents. About a decade ago, deaccessioning rules were revised by Regents, she said.
"They were meant to provide museums with the discretion to refine their collections while at the same time, ensuring that those collections are preserved for the public," Ms. Sanger said. "Those rules are consistent with the AAMD's rules in that the funds generated from the accessioning may never be used to pay operating expenses and only for the acquisition of collections, their preservation and their care. If you deaccession something, the funds go back into supporting the collections, not the operations."
Even in a worst-case scenario, Ms. Sanger said, a museum could not sell items to prevent itself from going under.
"According to New York state law, that's not allowable," she said. "The emergency sale of art is not allowed."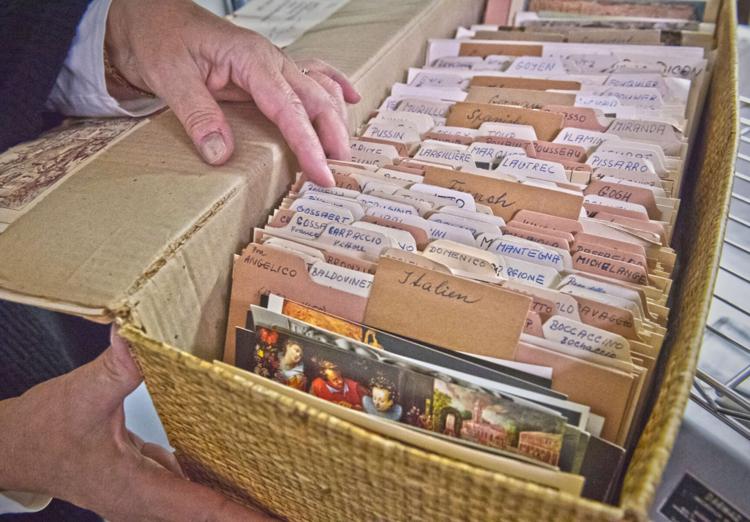 In late October, Town of Massena Museum board member Joseph Macaulay said complying with the town board's request for departments to cut 20 percent of their budgets would be difficult for the museum. The equipment budget couldn't be cut because it had been cut to "practically nothing" during budget discussions several years ago, he explained. Museum staff, consisting of town historian MaryEllen Casselman and archivist Linda McDonald, would be the next option, Mr. Macaulay told a town council budget workshop.
The pandemic has shuttered many Northern New York museums to the public, while some have reopened with protocols. The Remington museum reopened in June with "barriers and protocols."
"A PPP (Paycheck Protection Program) loan has been a great help, and the museum shop has done very well throughout the pandemic, sending quality Remington reproduction merchandise to customers everywhere," Ms. Foster said.
The Lewis County Historical Society, Mr. Perrin said, is partially shut down. It's open Tuesdays and Thursdays, with staff doing a lot of emailing and phoning.
"We're trying to limit the walk-ins," Mr. Perrin said.
The Antique Boat Museum is closed for the season but its online museum store is open.
Ms. Sanger said that about 65 percent of museums in the state have reopened. But even if closed or partially closed, local museum staff remain busy.
"Since museums have been forced to close, they have used whatever resources they have at their disposal to create digital access to their collections," Ms. Sanger said. "Lots of museums have been moving their collections online, doing Facebook Live events and doing whatever they can to reach their community virtually. Just because their doors are closed doesn't mean that they're not working to keep themselves engaged and relevant to the community."
That engagement, Ms. Sanger said, is something people should take advantage of.
"Museums are the repository for the history, art and culture of our state," she said. "They're legally tasked to share and promote that history, art and culture with all New Yorkers. We tell stories about ourselves, the people and the culture."