WATERTOWN — Fifty-four years ago, Robert J. Johnston learned how to work on a pumper truck that was the first piece of equipment that the Watertown Town Fire Department ever owned.
That same 1952 truck — old Engine 77 — is back where it belongs, sitting in the department's Fire Station and back from a refurbishment project that started six years ago.
"It came back looking pretty good for being 69 years old and almost as old as I am," said the 73-year-old firefighter.
For the past two years, the fire truck was up in the town of Louisville in St. Lawrence County, where it went through an extensive bodywork and paint job that got it looking like it did when Mr. Johnston was a 15-year-old firefighter trainee.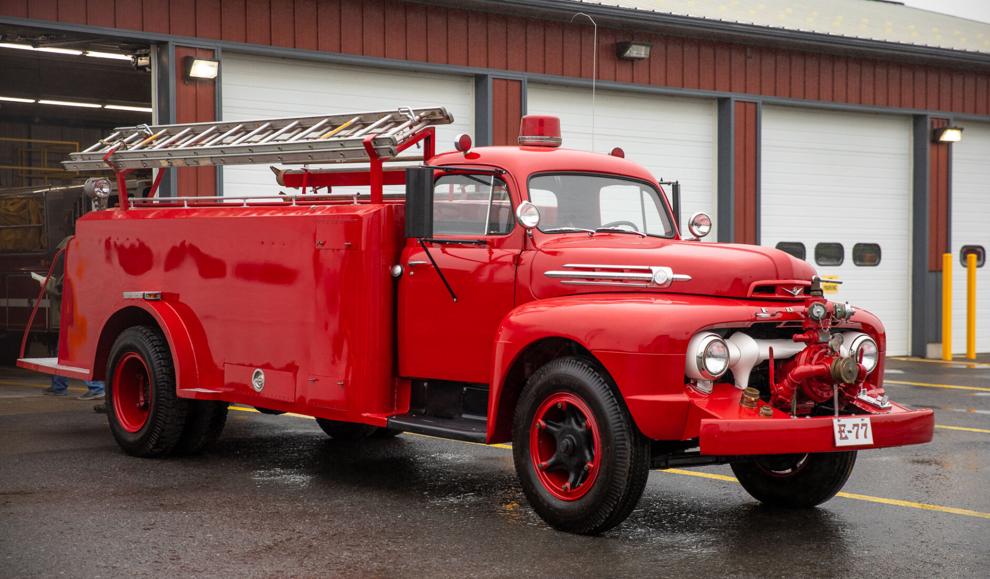 Old Engine 77, with an eight-cylinder, gas-driven Lincoln engine, was towed back to the fire station last Monday night.
For years, it was a bit of a mystery what happened to the beloved pumper, in service for about 20 years, after it was taken off the road during the early 1970s.
For about a dozen years or so, the pumper sat on Brian J. Kehoe's family farm in Sandy Creek, where it was used to irrigate his strawberries for a few years until the truck went out to pasture after the farm was turned into the Christmas tree-growing business.
The project, funded by donations, was a labor of love for the members of the department.
They worked on the basics of restoring the apparatus before deciding that it needed some extra attention. When it went up to St. Lawrence County two years ago, the pumper's bright red color was faded and predominantly rusted.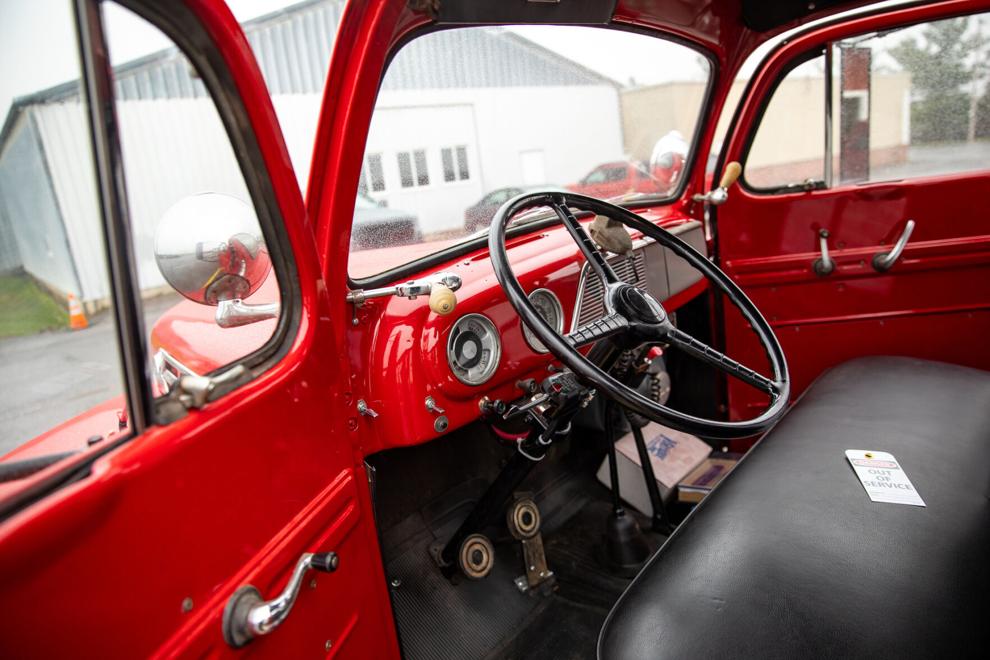 But Mr. Shirley, who does auto restoration work as a hobby in his garage, removed the truck's cab, motor, back and fenders and it was just down to its frame so he could do his magic. He was recommended by a local group of antique fire apparatus enthusiasts.
"He put some tremendous work into it," said John M. Falge, a member of the department for the past 29 years. "It's all new."
He and Mr. Johnston were put in charge of the restoration project as cochairs of the department's truck committee. Both are still members of the department.
Mr. Johnston remembers the days, decades ago, when old Engine 77 helped him become a firefighter. He did a lot of training on it, he recalled.
Some log books were found in the truck's glove compartment when it was returned home the first time. And it contained an entry showing Mr. Johnston going on a fire call so many decades ago. He doesn't remember that fire.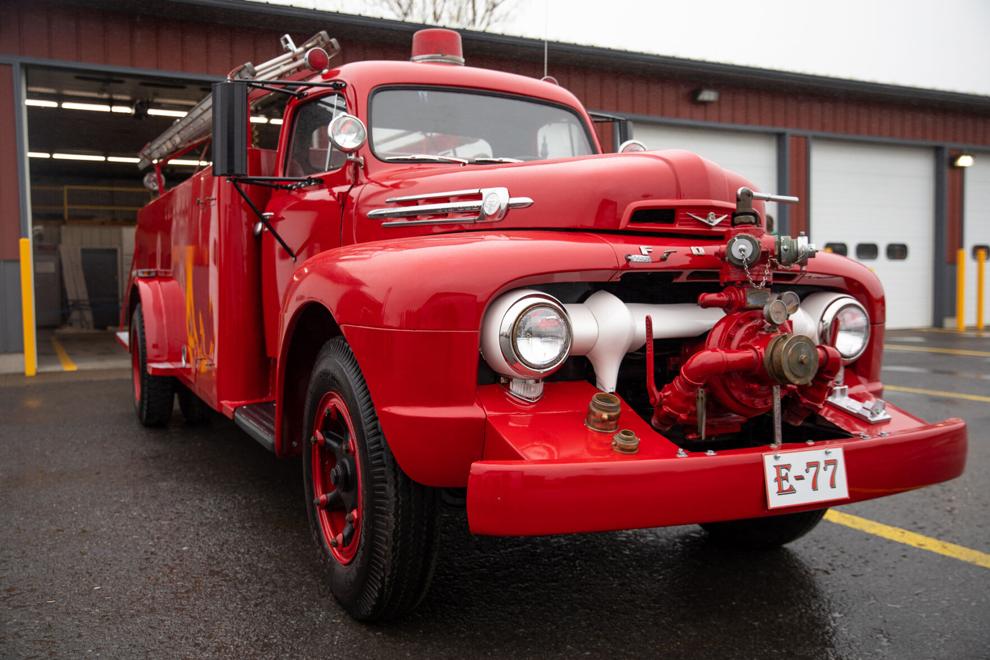 "I went on thousands of calls," he said.
Last week, Mr. Falge got into the truck and turned the ignition. The truck's engine purred as it was moved out of the fire station to show it off.
Now it's finished, the engine, which has logged about 14,900 miles, will be showcased in parades, to show off to recruits and during other events.