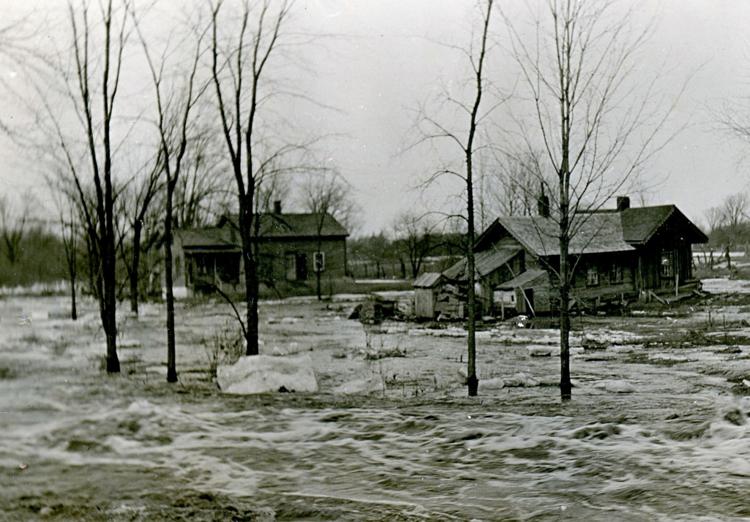 Cheri L. Farnsworth dedicated her latest book to her first grandchild — "the ultimate antithesis to the disaster and despair" that she writes about.
But in a greater sense, the human bond and how we connect to deal with the adversity of a disaster can counter a sense of despair. That's something that struck Mrs. Farnsworth as she was researching "Historic North Country Disasters," recently published by Arcadia Publishing and The History Press.
"I like to say we're hearty up here in Northern New York," the author from Massena said during a visit to the Watertown Daily Times' offices. "For the most part, when we get blizzards and things like that, we know how to respond. What I found interesting is how through all this crazy stuff that happened over the last 150 years, our predecessors were so resilient. They just persisted."
For example, if an entire village got wiped out by a flood or fire, she said people would just get to work and build it back up.
"Today, we can't even picture that. You can't picture the leveling of a whole town or village. I think we definitely learned a lot from what they went through."
A reader is greeted with a deluge of disasters when opening the pages to Mrs. Farnsworth's latest book. Its 27 chapters include fires, floods, a tornado, various explosions, snow storms, an earthquake, ships and boats colliding and sinking, a bridge collapse and a circus train wreck.

It's a lot to take in, and enough to make one rather circumspect of the current world.
"Natural disasters are always going to be the same," Mrs. Farnsworth said. "But industrial disasters and tenement fires and things like that, with all the new safety regulations, OSHA and labor unions pushing for safe work places, you don't see nearly that type of disaster anymore. You don't see the man-made disasters quite like the way we did back then."
It's been a decade since Mrs. Farnsworth released her last book. In 2018, she retired after a 34-year career with the New York Power Authority; her last nine years there as a payroll clerk.
"One of the things I was looking forward with retirement was getting back into the writing," she said. "I hadn't written in 10 years."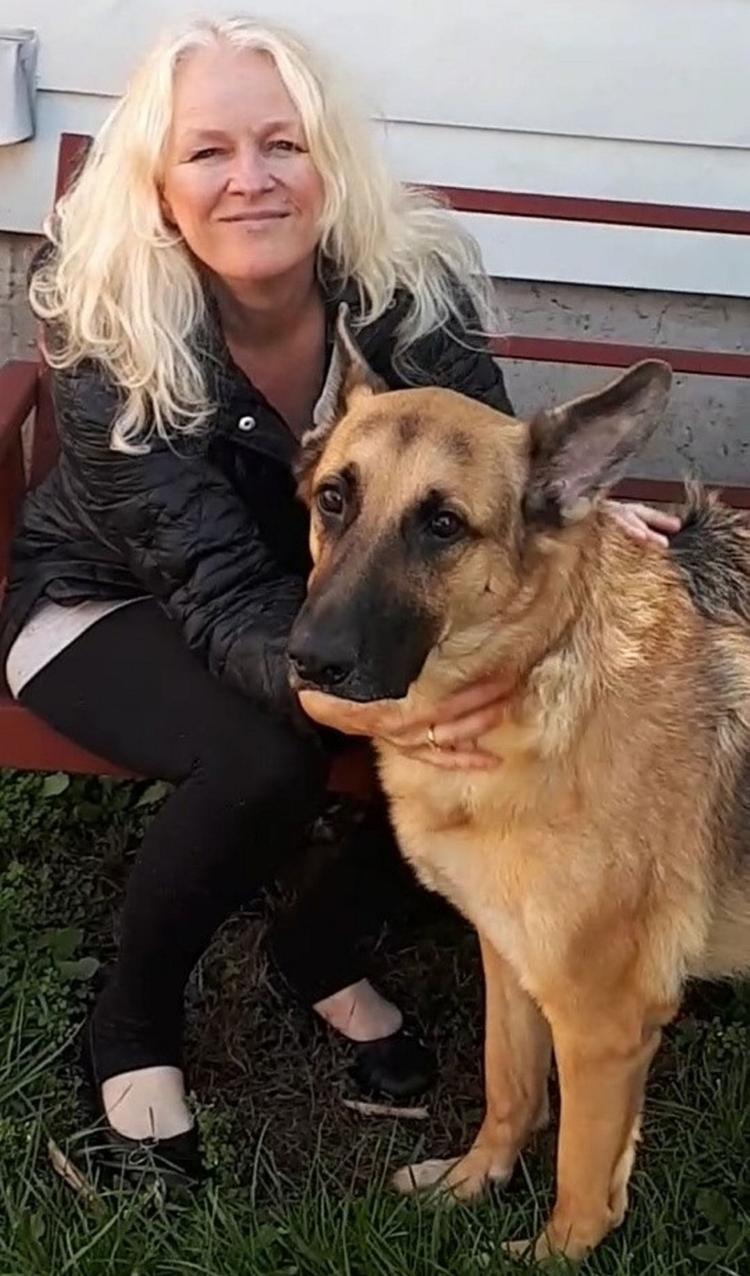 She first became known as a regional author of note nearly two decades ago for "Haunted Northern New York," written under Cheri L. Revai.
The book was inspired by ghostly tales heard at a family reunion in August of 2000. With an eager audience, nine other "Haunted" books followed, ranging from "Haunted Massachusetts" to "Haunted Northern New York Vol. 4."
Mrs. Farnsworth then switched to true crime tales. She wrote six books, including "Murder & Mayhem in Jefferson County," "Murder & Mayhem in St. Lawrence County" and "Wicked Northern New York."
She sharpened her research skills through those two series of books and became more comfortable writing about and researching history.
"The research has sort of led one thing to another," Mrs. Farnsworth said. "While researching a lot of stuff, I was coming across other things like disasters."
A question she gets asked a lot is why she focuses on such "dark" subject matters.
"I try to explain it a bit on a blog on my website," Mrs. Farnsworth said.
Indeed, the blog highlights some personal struggles she has faced; "Darkness" becomes anthropomorphized.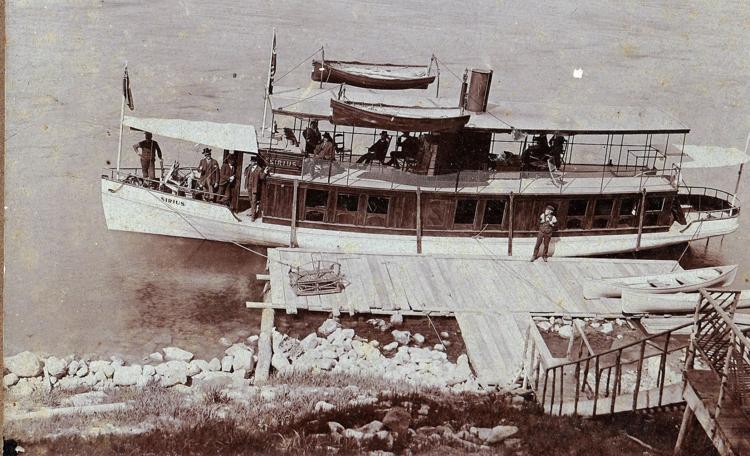 About "Darkness," she writes: "Like a ruthless trainer, he will push me — spent and breathless — to my limits, as he has so many times in the past. But in the end, it's for my own good. Because of Darkness, I am strong."
Many of the chapters in "Historic North Country Disasters" were difficult for Mrs. Farnsworth to write, such as chapter 21, "Exploding Shell Kills Eight Children, Watertown, 1922," and chapter 16, "Seven Meet Death in River," focusing on a Grasse River (Massena) outing on the ferry Sirius in 1911. In one of the stories in chapter 11, "Snowbound," Mrs. Farnsworth recalls a 1928 incident in Chateaugay, when Lena Dunn, her four children and a team of horses got lost in a blizzard. Two of the children died in the buggy.
"At one point, she (the mom) saw a light in the distance and decided she would leave her four children in the buggy to try to get over there for some help," Mrs. Farnsworth said. "But when she stepped out of the carriage, her feet had already froze and she collapsed and she kind of pulled herself back up. Two of her daughters ended up dying. According to the articles, they knew they were dying. They said goodbye and that they weren't going to make it. It was very tragic."
The events in the book took place from 1845 to 1947.
"You're a little further removed from it," Mrs. Farnsworth said of the tragic events. "But I still always want to be mindful that there's relatives. You try to be careful how you word things."
She also focused on being respectful.
"That was kind of a problem with this book because 100 years ago, they were so graphic in newspaper stories," Mrs. Farnsworth said. "I wanted to be authentic in sharing some of the actual words, but I tried to point out that that's the way it was back then."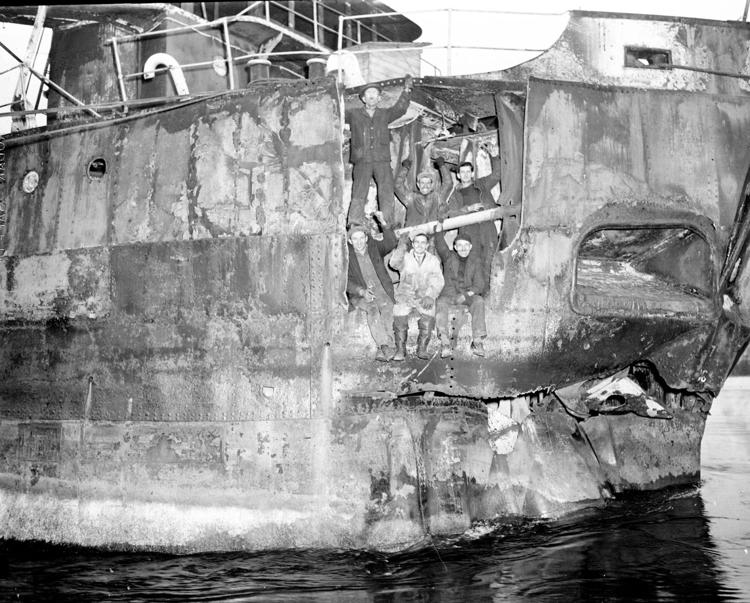 In her writing about the paranormal and history, Mrs. Farnsworth sees a connection between both. She has used the phase "parahistorian" to describe herself when exploring the history of a property to see if the paranormal could explain some unusual activity.
"It does seem like there are quite a few times, where there's something violent or tragic happened, that there's more negative energy, maybe residual, that's there in that spot," she said.
What she has found is that with several volumes of her "Haunted" and "Murder & Mayhem" books, and now "Disasters," the subject matter has an audience.
Why does she think people seem to like her "darker" stories of history?
"As humans, it seems we remember the negative things more than the positive things," she said. "Maybe that's why people are drawn to things like this."