The stone houses of Jefferson County that dot the landscape like sentinels honoring our early settlers could be taking a solid step in recogni…
CAPE VINCENT — The acting president of the Stone Building Appreciation Society of Northern New York naturally puts a lot of emphasis on the "appreciation" aspect of his duties — something that's easy to do because he's been living in a stone house for nearly 40 years.
"A lot of people think old stone houses are more historic compared to what some of the old wooden houses are," David F. LaMora said as he and his wife, Jackie A., gave a tour of their Route 12E stone home last week.
Many of those wood houses are older than the stone houses that dot the north country, but stone houses, he said, have a way of standing out.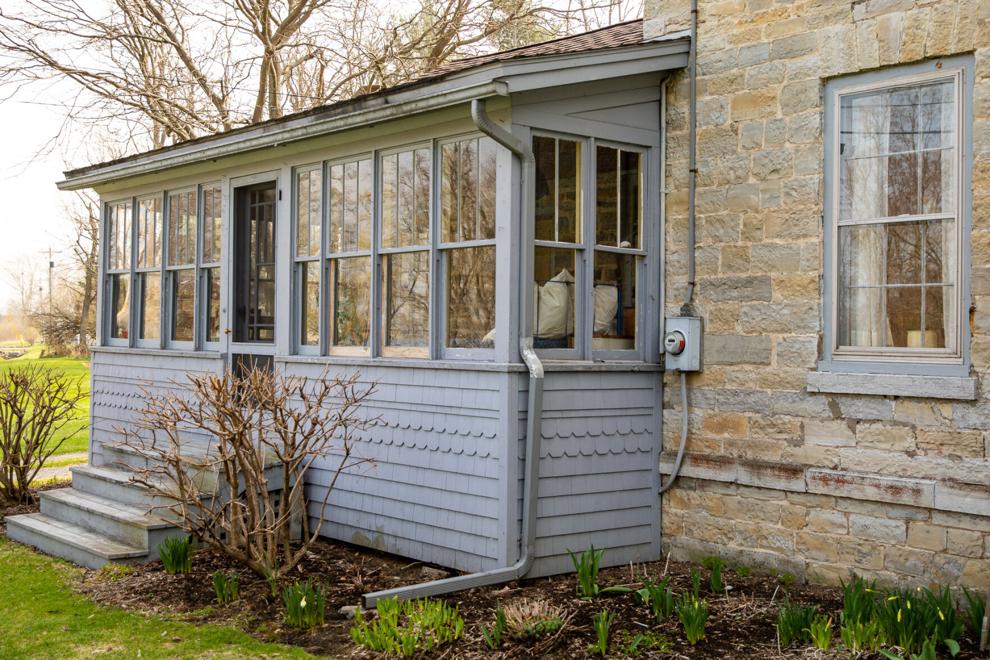 "They just seem to invoke a sense of history in general," Mr. LaMora said.
"It's because they stopped building them," Mrs. LaMora said. "It was a time frame in which they went up and nobody could afford to build them anymore.
"There aren't going to be any more of them," Mr. LaMora added. "If you live in one now, it's an unusual thing."
"And that's a reason to preserve them," his wife added.
The LaMoras have lived in their home since 1985. It was previously owned by Mrs. LaMora's parents, Jack and Nancy Clements. Their home, on the south side of the road which looks over the St. Lawrence River, was built sometime between 1835 and 1850. Historically, it's known as the Dodge House, after the name of the family which operated farms in the vicinity. Dodge Bay is nearby.
"You'll find that there's all different levels of what people do with stone houses," Mr. LaMora said. "There are some people who are pretty much historians and into preservation. They want to restore a house and preserve it. That's one level."
For the LaMoras, they focused making their home a comfortable place for them and for their two boys (Andy, now of LaFargeville, and Justin, now in Seattle) that they raised in the three-bedroom structure.
"We renovated this house. We didn't restore it," Mr. LaMora said. "We renovated it so we could make it comfortable and live in it. We tried to do it so it's not real modern."
The walls of the home are made of limestone; 2 feet thick — actually two stone walls with rubble between them.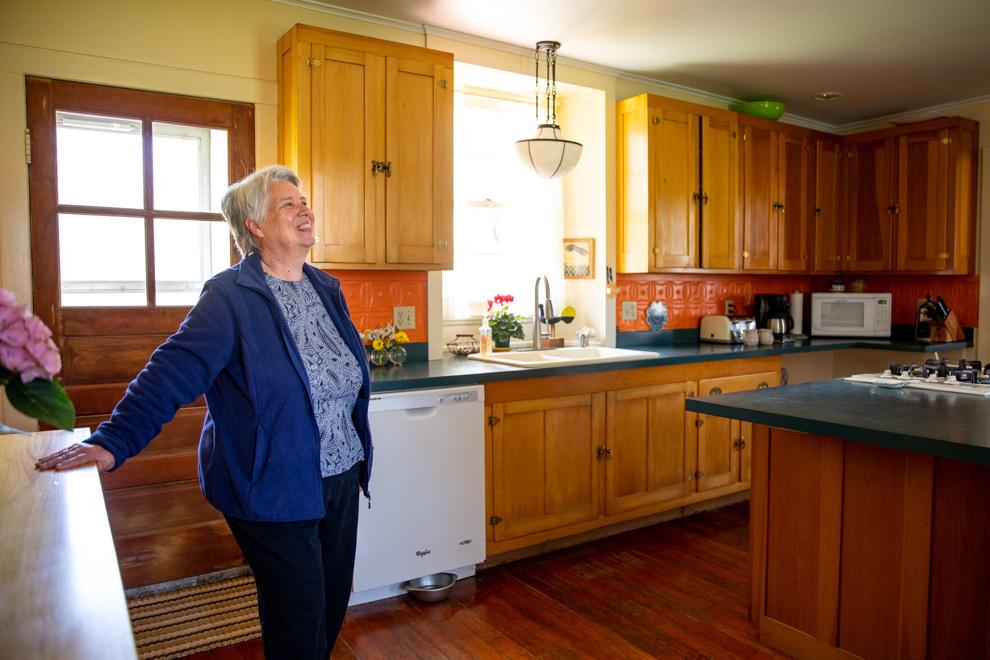 "Our boys always said the house made them feel secure," Mrs. LaMora said. "It's pretty sound proof inside. You could have one of our raging winter storms and you would hardly hear it. It doesn't creak, move or groan."
"The stone also has kind of a charm to it," said Mr. LaMora, a licensed real estate salesman for Weichert Thousand Islands Realty. "A lot of people who talk about them go, 'Look at the charming old stone house.' And its true. There's something about them visually — being stone instead of siding."
"And it's cooler in the summer," Mrs. LaMora said. "We're hardly ever hot in the house. The stone really does insulate in the summertime."
As part of their renovations, the couple insulated the walls by first removing the old lathe and plaster, nowadays supplanted by drywall. From kitchen to bathrooms, sharp, pleasantly contrasting colors add a contemporary touch. Mr. LaMora, a former contractor, tore up old carpet on the floors to expose original planking, which he covered with several coats of polyurethane to produce a brilliant shine.
"I like shine on my floors," Mrs. LaMora said. "We've been told, very politely, 'Nobody else would put shine on them.' But I don't care. I like them to shine when the sun comes in."
The wood also shines on the window sills, which because of the thick walls, are wide enough to act as makeshift tables or benches.
The home is heated by steam radiators, heated by a newer boiler/furnace. Mrs. LaMora said it can take up to 45 minutes to create the steam heat, but she wouldn't part with it.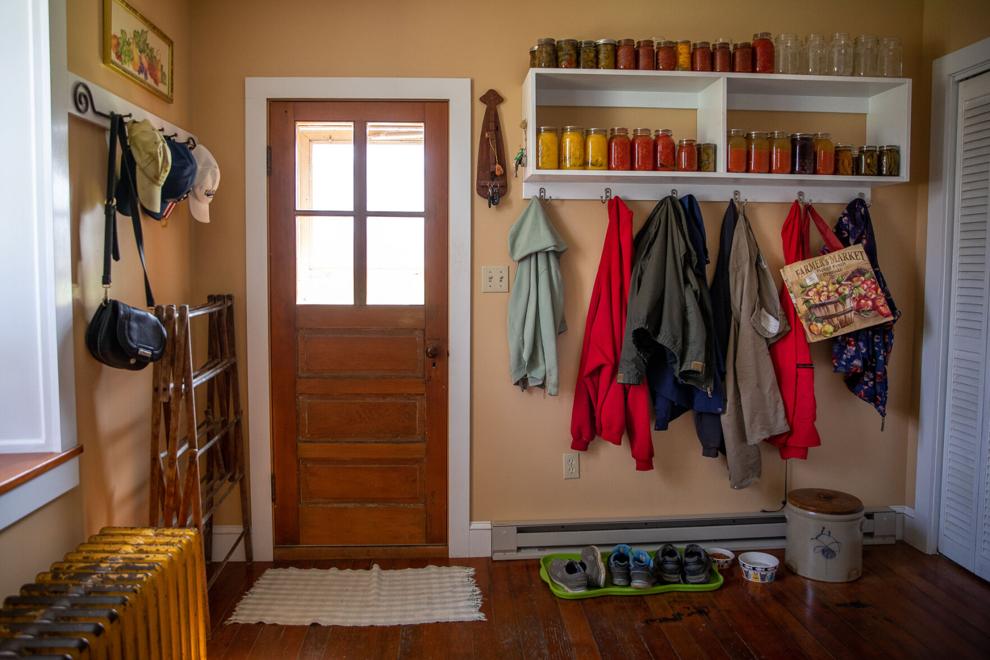 "It puts moisture into the air all winter long," she said. "It's a completely different heat than you'd normally experience."
Some of the home's limestone has distinctive a yellow tint to it; a quirk of the quarry, unknown, it was mined from.
The stone, Mr. LaMora said, needs to be watched carefully for signs of needing to be repointed.
"One of the things we learned and try to impress on people is how important it is to mortar them correctly," he said. "This place has been pointed a number of times by a lot of different people. They've always used Portland cement, which is one of the main problems and one of the things we advise people not to do. You really need to make soft mortar with lime in it. The original mortar in these homes was very soft."
The softer mortar, Mr. LaMora said, allows the stone to move slightly with freezes and thaws.
"If they don't and if the cement is too hard and the mortar is too hard, they can't do that and that's what ends up making them crack," he said.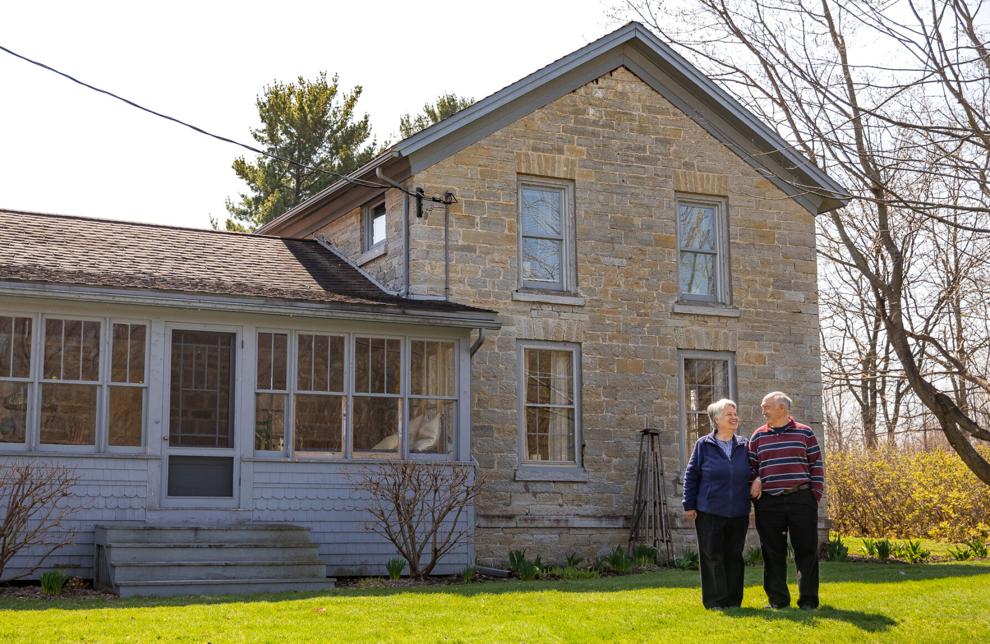 Many stone houses, Mr. LaMora said, are basic rectangles. But the LaMora home, from the back, appears to be two homes connected side-by-side, the result of a connecting ell.
"One of our members, who is more of a historian than I am, seems to think they were built in two different time frames," Mr. LaMora said. "But we don't have any indication of that."
"People look at the house and way, 'What amazing craftsmen they were,' which we agree completely," Mrs. LaMora said. "But they also didn't know what a square was. Our dining room runs 12 inches out of square. It was the way it was built, like nobody cared."
"They were actually excellent craftsmen when it came to plumb and level," Mr. LaMora said. "You could put straight edges on most of these corners of the houses and they're straight and true. But for some reason, the majority of them are not square."