WATERTOWN — A few decades ago, William J. Boulter snapped his leg in three places at Dry Hill Ski Area. A few weeks ago, he was inducted into the National Ski Patrol Hall of Fame during a surprise at the hill — an honor he likely wouldn't have earned without that crash landing.
Mr. Boulter has been a member of the National Ski Patrol for 37 years, since he hit a jump at Dry Hill and broke his leg in ninth grade. His involvement over the years has been expansive, from directing Dry Hill Patrol to being the national awards advisor who helped form the patrol's Hall of Fame in 2012.
But nothing beats what happened in 2000, when a woman crashed into a tree while tubing on Dry Hill and broke her back, jaw and punctured a lung. He was on the team that got her off the mountain, resulting in him receiving the Blue Star Merit Award for assisting in saving a life.
He was back at Dry Hill at the beginning of this month with the rest of the roughly 35 patrol members, all getting a refresher course on how to evacuate the ski lift if it breaks down.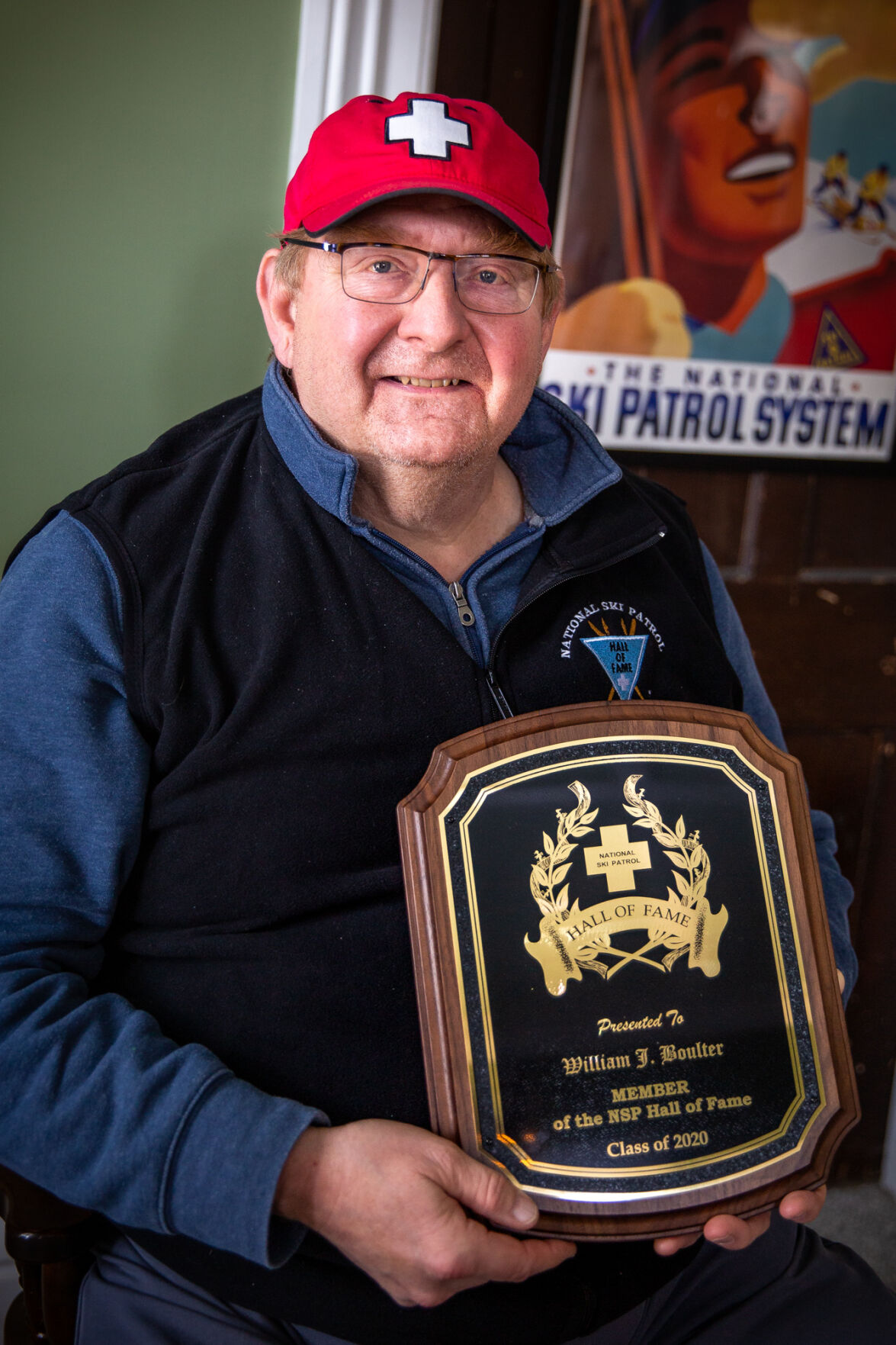 The group gathered in the barroom to give a service award to Albert "Bert" Ebeling, another member receiving a high honor. Mr. Boulter was set to announce the award for his friend since he helped nominate him, but then Mr. Ebeling flipped the script and addressed the group with a letter.
"The more he read, the more I went, 'Uh oh, this is me he's talking about,'" Mr. Boulter said.
Mr. Ebeling began going over Mr. Boulter's accomplishments and long history of dedication to advancing and protecting the National Ski Patrol. Then he sponsored his induction into the Hall of Fame.
"You could have knocked me over with a feather," Mr. Boulter said. "I was speechless. I could barely get 'Thank you' out without crying."
Mr. Boulter is now among the fewer than 40 members across the country who are in the National Ski Patrol Hall of Fame. In fact, Mr. Boulter wrote the criteria to get into the Hall of Fame when he was the national awards advisor.
"I honestly never assumed that I would ever be an inductee," he said. "I don't know. I guess it's because I did the best I could with what I did."
He also created the Patriot Star Award, which is given to all military personnel who become members of the patrol.
"Being the awards advisor at any level is the best job in the National Ski Patrol," he said. "You get to recognize people at their best. You get to show people that, 'Hey, what you're doing means something and we're paying attention.'
"That's kind of how I tried to do my whole career," he added. "Getting awards is like, 'OK, I appreciate it,' but it's way more fun to give them out."
There's a balance for Mr. Boulter when it comes to recognition.
Standing in that barroom earlier this month, he was confused when he realized they were about to give him an award. He's won pretty much all the awards he's eligible for. The Hall of Fame was the last one he could obtain, but at the same time he couldn't believe he was being inducted.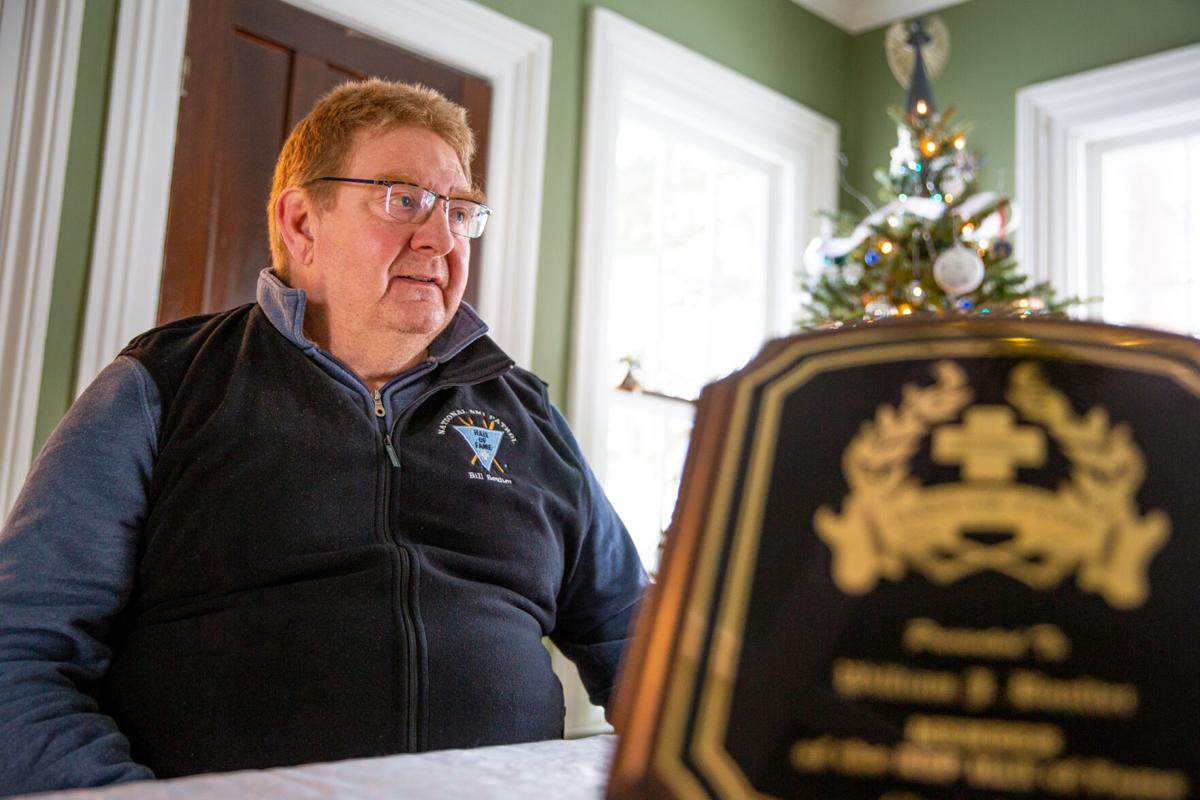 Mr. Boulter said he's honored deeply whenever he is recognized, but he also doesn't like the spotlight.
Being inducted was a speechless honor, but, still, nothing beats saving a life in 2000.
He later saw the woman he saved waitressing in Watertown, who asked if he remembered her.
"She said, 'You saved my life,'" he said, "and I just lost it, so that award is better. There's nothing better than that one."