WATERTOWN — As she sits in a rocking chair surrounded by television cameras, her clear, haunting high notes swirl and curve around a story — one of country girl Susannah, who tells of her sadness about community rejection after she was caught bathing naked in a creek and shunned by church elders.
Lewis County native Emily Yancey's eyes glow with emotion as she sings the dramatic aria from the second act of Carlisle Floyd's award-winning folk opera, "Susannah." The 33-year-old is easily believable as the 19-year-old Susannah. The purity of her lyric soprano voice only reinforces the mirage.
The opera was the first production ever performed and recorded in the Buffalo-Toronto PBS studio. The show was produced by Buffalo Opera Unlimited as a work-around idea to make live opera accessible to people despite COVID-19 restrictions on in-person performances.
"Susannah" was broadcast Thanksgiving week and is expected to be shown again in the spring, according to a WNED PBS spokesperson.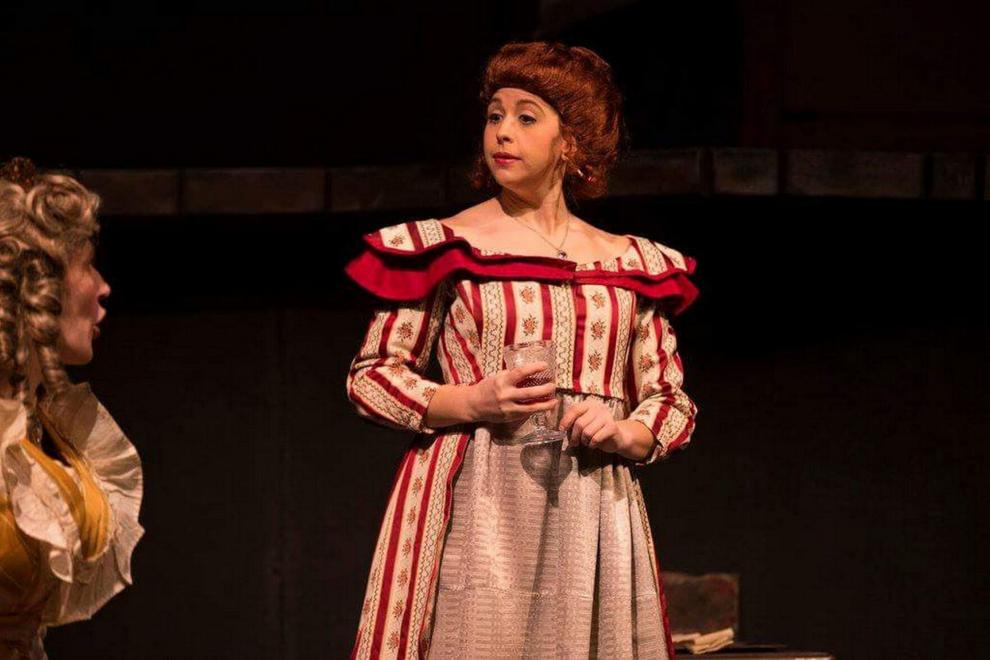 "Emily studied Susannah for months and then had to adapt her performance to television ... which is very different than stage acting," said WNED PBS Executive Producer Lynne Bader. "Her commitment to excellence and ownership of the role was evident in the final production."
Ms. Yancey said that the starting and stopping required in a filmed production, the flat acoustics and the fact that there is a lot going on while performing was all very different from giving a live performance on stage. The biggest change, she said, was working without feedback from an audience. Ultimately, though, it was her favorite role yet.
Capturing a television audience of 5,285 households in the Buffalo area and another 2,000 in Canada with "Susannah," Ms. Yancey's viewership has grown significantly from her youth when she spent her time singing on her family's sheep farm on Old State Road in Croghan.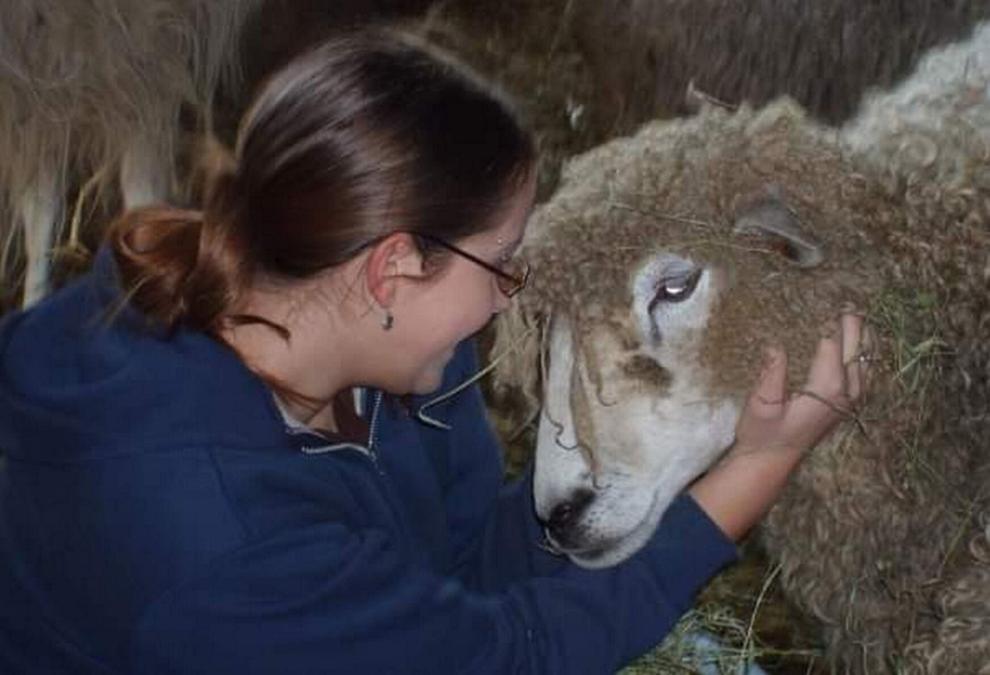 "One of my fondest memories as a child would be to go out into the barn and sing to the sheep. It was particularly funny when I would sing them opera — I had a couple of opera CDs that I became fixated on and I would memorize some of those pieces and I would go and sing them for the sheep," she said. "They would be chewing their cud and I would hit a high note and they would stop chewing, their heads would perk up and they would just listen. I didn't have a lot of friends and neighbors nearby, so I really connected with the sheep in that way with my voice."
Her parents, Timothy Yancey and Patricia DeStefanis, recall that it wasn't just the sheep reacting, and that they wouldn't just look up while she was singing. Her renditions of classic opera arias had animals flocking to her.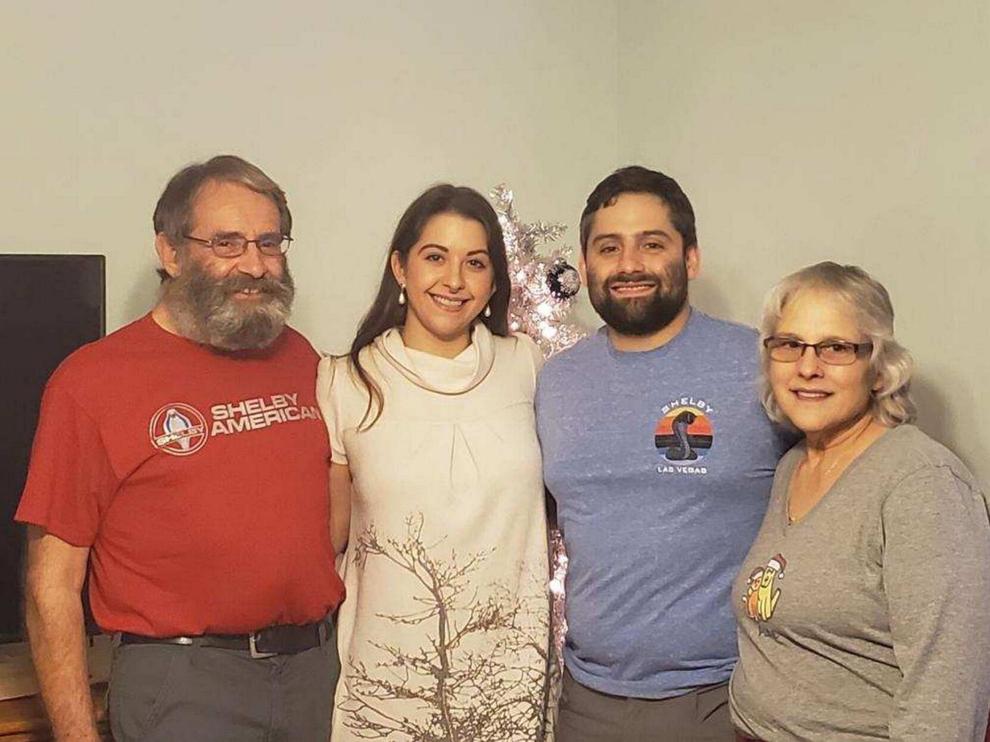 "The sheep and the llama would come in from way out in the pasture and would just go into the barn and listen to her. It was incredible," Ms. DeStefanis said. "Her voice was so pure ... they were just walking in a line like they were hypnotized."
"They were mesmerized by it," Mr. Yancey said. "Yeah, they just loved it."
Ms. Yancey doesn't exactly remember when she first heard opera or how those CDs came into her possession, but one featured an aria from "Il Travatore" by composer Guiseppe Verdi that captured her imagination — even though she didn't understand what the Italian words meant.
"I became enamored ... I memorized it, I performed it at a high school concert, even," she said. "I just loved singing that way. It made me feel very good ... and I found that I could sing that way. I have a naturally big voice and I just found myself drawn to the pathos of these characters and how it came out in their voices."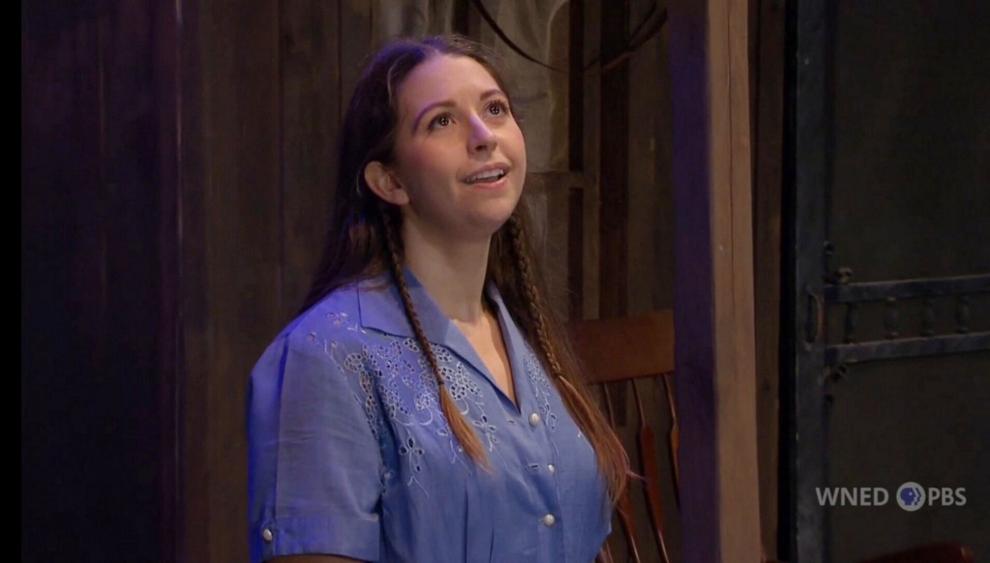 For Ms. Yancey, opera is about being able to express herself, tell stories and reach out to people through her voice. She said she is grateful to have already had so many opportunities to continue her relationship with opera.
"I'm happy to be in a town with several companies that are willing to employ local opera artists," she said.
The performance scene in Buffalo is a good fit for Ms. Yancey. She feels there are a lot of opportunities and she has been successful in landing roles. Unlike many performers, she doesn't see her career in Buffalo as a step toward "the big time" in New York City.
"I really enjoy the quality of life that I can have in Buffalo. I have a chance at things (here) that I may not have in New York like owning a home or starting a family," she said. "And Buffalo is just a great home base if I did want to travel for work, if anyone from New York did want me."
Like many performers in big city creative hubs like New York and Los Angeles, though, Ms. Yancey has a day job working in customer service at Kaleida Health, the largest health care provider in Western New York, as she continues to pursue performing.
It is also where she found a mentor in Alleyway Theater founder Neal Radice, who she said has been instrumental in the development of her acting skills, which improved her performances in her opera and musical theater work and earned her a nomination for the local equivalent of a Tony Award — an Artie Award — for a role in which there was no singing.
She was been nominated for three Arties for her performances and seven as part of an ensemble cast or production, winning one of the awards with an all-female cast of "1776: The Musical."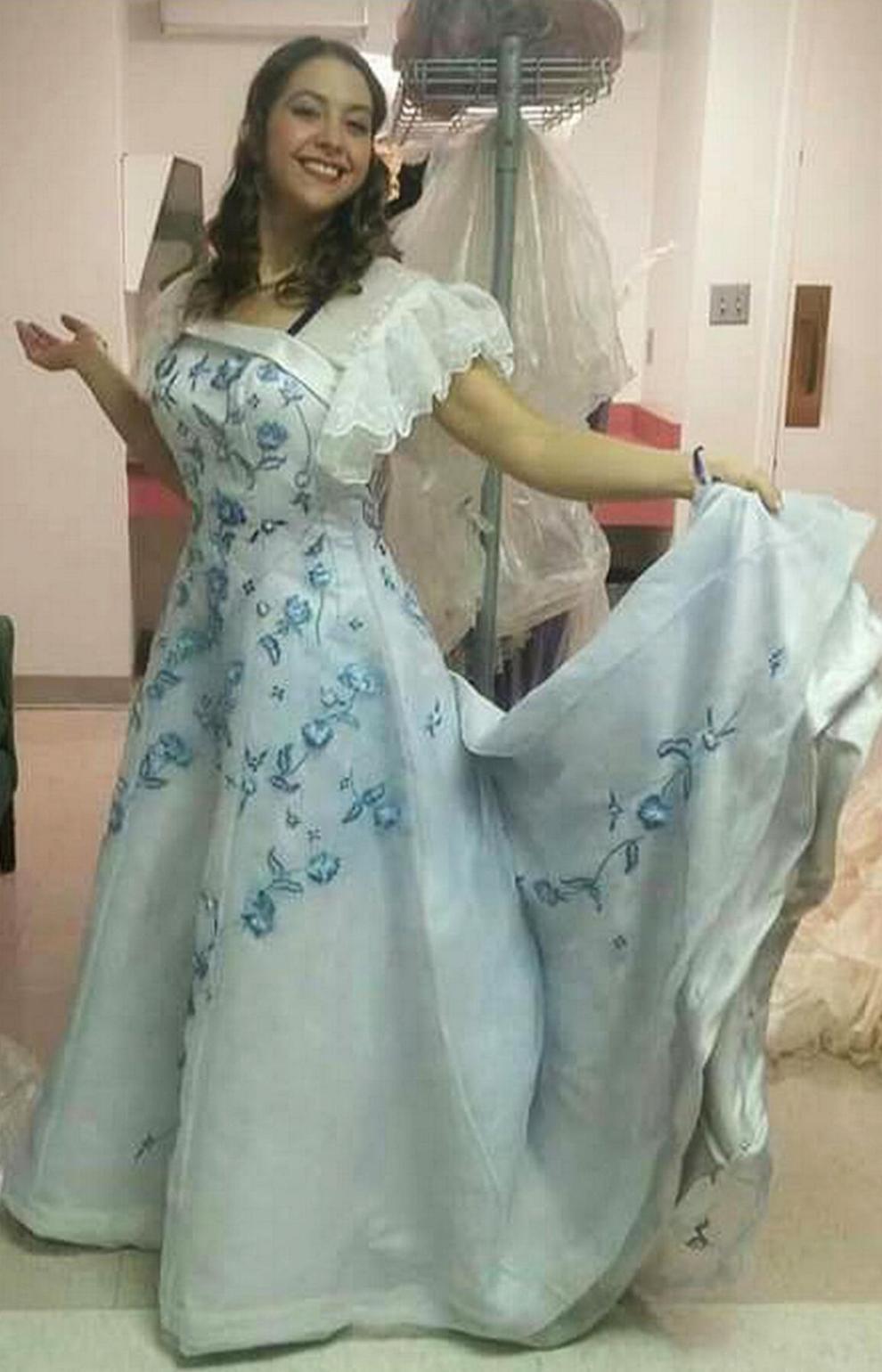 While Ms. Yancey has always loved singing and performing, it's not her only talent or interest.
"Growing up on the sheep farm I was always very good with animals and very good in school in the sciences as well, so I had this nice science, biology background going for me," Ms. Yancey said. "But then at the same time I always loved singing, always loved performing."
Although Ms. Yancey noted her mother attended Cornell University and may have been the root of her love for science, her mother said she knew she didn't give her daughter any musical talent. That more likely came from her dad's side.
Mr. Yancey likes to pluck a base violin from time to time, but there have been a number of people with more musical talent than he admits for himself.
In middle school and high school at Beaver River Central School District and Lowville Free Academy and Central School District, Ms. Yancey took her singing to a wider audience and added some drama, performing in productions of "The Wizard of Oz" and "Fiddler on the Roof."
Her mother recalls that it was after Ms. Yancey's middle school experience with Bi-County Chorus at Beaver River Central School that she really noticed her daughter's love of singing classical music and opera developing.
"I've always had this twin flame between performing and the sciences," she said, and although she graduated from Canisius College in 2010 with a bachelor's degree in psychology and biology, she "did take music courses as well — and a lot of them."
After working for a year in her field of study at the Buffalo Zoo and researching Beluga whale behavior at Marineland in Niagara Falls, Ont., she decided the science flame in her fizzled as a career choice.
She returned to Canisius and earned a Bachelor of Arts in vocal performance, graduating in 2013.
It did not take her long to find her first opportunity to perform.
That same year, she won the leading roll of Laurey Williams in the Lancaster Opera House production of Rodgers and Hammerstein's "Oklahoma!"
It could be said that the rest is history, but it is history in the making for Ms. Yancey.
"I've been working in the performing arts ever since," she said.
After starting her career with operettas which she termed as "fluffy ... accessible and good for young voices" that transitioned into musical theater productions, opera wasn't far away.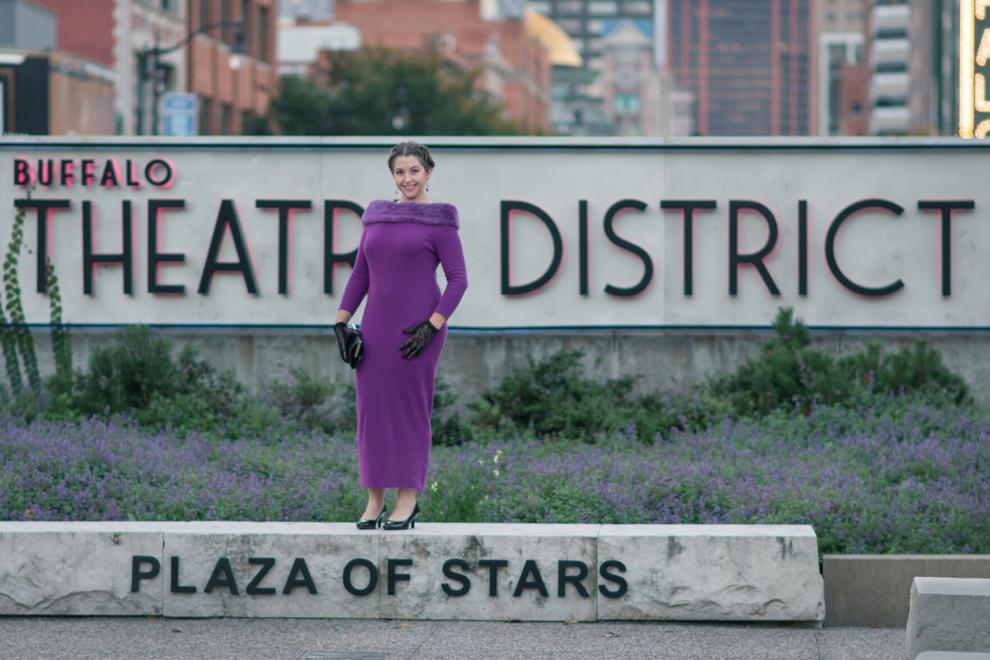 "Opera was always a passion for me and it did come back around for me," Ms. Yancey said. "I auditioned for Buffalo Opera Unlimited's production of 'Die Fledermaus.' I played Adele ... a very young, effervescent character that has some very difficult arias."
That was her first production in opera and her first with Buffalo Opera Unlimited. Since that time, she has performed with a number of other opera production companies in the city and continues to seek out performance opportunities in all genres every chance she gets.
It is not money or fame she's looking for from her creative career. It's her way to make a difference in the world.
"I need to tell these stories. I need to help people feel things. I want to improve my community by telling relevant stories to people," she said. "Maybe their lives might change after seeing a show. Maybe a conflict that's been bothering them or maybe they get some insight by seeing one character's struggles. It's my passion to help people feel things in a world where sometimes that's looked down on."
Ms. Yancey said her parents have shown their support by making the 4½-hour drive to Buffalo to see her perform a number of times, although the pandemic has limited those visits.
"It's always a treat to have them," she said. "It is a long drive. We usually make an evening of it where I'll take them out to dinner and we'll have some time in Buffalo together. I'll show them the city and then they go back home."
With a light laugh, she added: "Of course they get special reserved seating, too."
Mr. Yancey said if he had a dream for his daughter, it would be for her to perform on Broadway. But he believes she's doing a great job doing what she loves in Buffalo.
Ms. Yancey's ultimate dream role might be Leanora in "Il Travatore," so she could revisit the aria that stole her heart and brought her sheep to the barn.
"How wonderful would it be to perform that role professionally because I performed it very unprofessionally for the sheep when I was young?" she said.
Until Dec. 23, Ms. Yancey can be seen in the Alleyway Theatre's annual production of "A Christmas Carol."
To see Ms. Yancey perform her aria as Susannah, "Trees on the Mountain," visit her YouTube channel.