FORT DRUM — Last fall, as Shanna Norris and her daughters were going about their usual morning routines before the girls' school bus was set to arrive, she started experiencing cramping and feeling very unusual.
About four months pregnant, Mrs. Norris was miscarrying.
Sitting on her bathroom floor crying and bleeding, her panic rising, she called her daughters in, though she was nervous for them to see her in that state.
Bathroom door half open, Laila Norris, 13, asked her mother if she was OK before peeking into the bathroom and assessing the situation. Once she knew how serious it was, she told her mom she was going to call the police while Lauren Norris, 12, tried to reach their deployed father, Staff Sgt. Leon Norris, a flight medic with the 3-10 General Support Aviation Battalion, via WhatsApp. She also contacted some family friends to come help.
"They were really brilliant at the time to be so young and having to see what they saw and just really brave to work with me," Mrs. Norris said. "They were just in the moment; they weren't frantic, they weren't all over the place. I don't know many kids that would be that calm. They had tears in their eyes, but they weren't hysterical."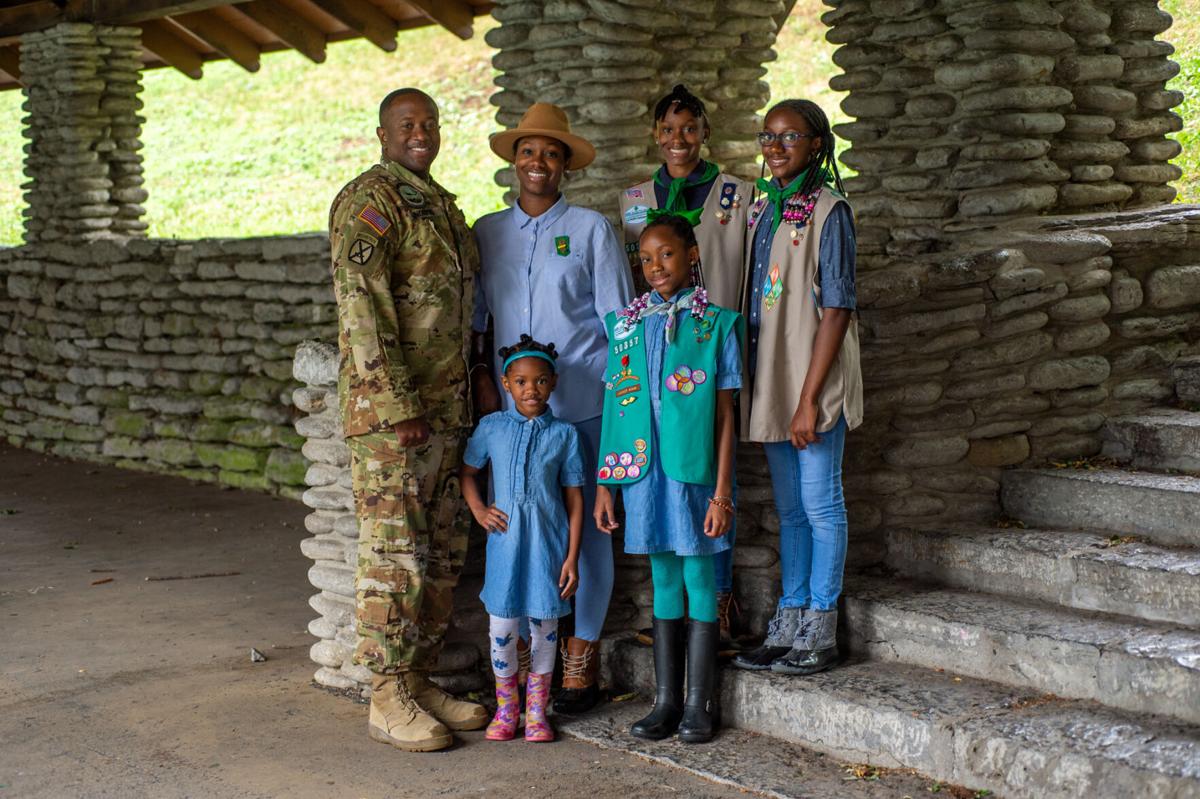 Before anyone else could reach the house, Laila took charge and told her sisters to get towels and help their mother downstairs. In the midst of everything, the youngest Norris daughter, London, now 5, woke up, so Leah, 10, worked to calm her and keep her out of the way.
Even though the girls were scared for their mother and the baby — who they would later find out would've been their baby brother — they showed bravery in a difficult and emotional situation.
Leah, Laila and Lauren were presented the Girl Scout Lifesaving Medal of Honor on Monday afternoon by Julie Dale, CEO of Girl Scouts of NYPENN Pathways, for their efforts helping their mother last fall.
"It was bittersweet because you don't want to have to get an award for something like that," Mrs. Norris said of the awards ceremony. "You want to get recognized for something, but when you think about what you did have to go through, you're like 'Wow.'"
The Medal of Honor is rarely given — one of the highest awards a Girl Scout can receive — with fewer than 10 percent of registered Girl Scouts receiving a medal.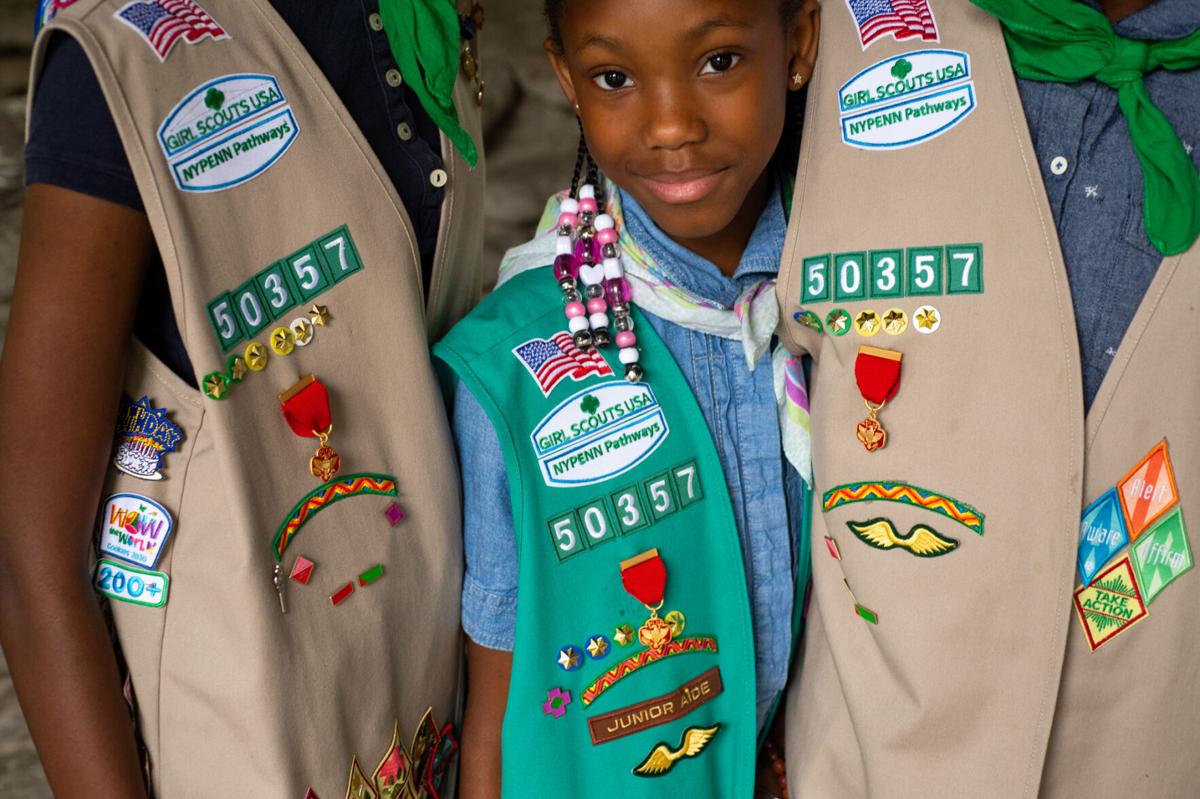 Staff Sgt. Norris was present at the awards ceremony for his daughters, fresh out of a two-week quarantine following a 10-month deployment to Afghanistan.
"It was one of those types of situations where I was extremely worried about my wife and wasn't home with the girls, but I kept calm, they kept calm and they responded so well I just knew that they had everything under control," he said. "I'm so proud of them, they've made me proud as a father and as a volunteer with the troop. I couldn't ask for more."
The Norris family, originally from California, came to Fort Drum in September 2018.
As for the girls, who joined the Girl Scouts in 2014, they believe their experience with the organization and learning to earn different patches helped them in this tough situation.
"We thought it was gonna be a normal day, and then we saw my mom in the bathroom and she was panicking," Lauren said.
With Mrs. Norris as their troop leader for Troop 50357, she would ask her husband to come in periodically to teach certain skills for each age group, so they all had basic first aid knowledge and experience.
"She told us to stay calm through it and that's what we did. We stayed calm through everything, wrapped her with towels; we helped her down the stairs," Laila said.
Hearing the sirens coming down the street, Lauren saw them going to the wrong house, so she waved to them from the porch. Once they entered the house and assessed the situation, paramedics asked the girls to go and collect some of their mom's belongings to take to the hospital. They fetched her purse, pants and shoes.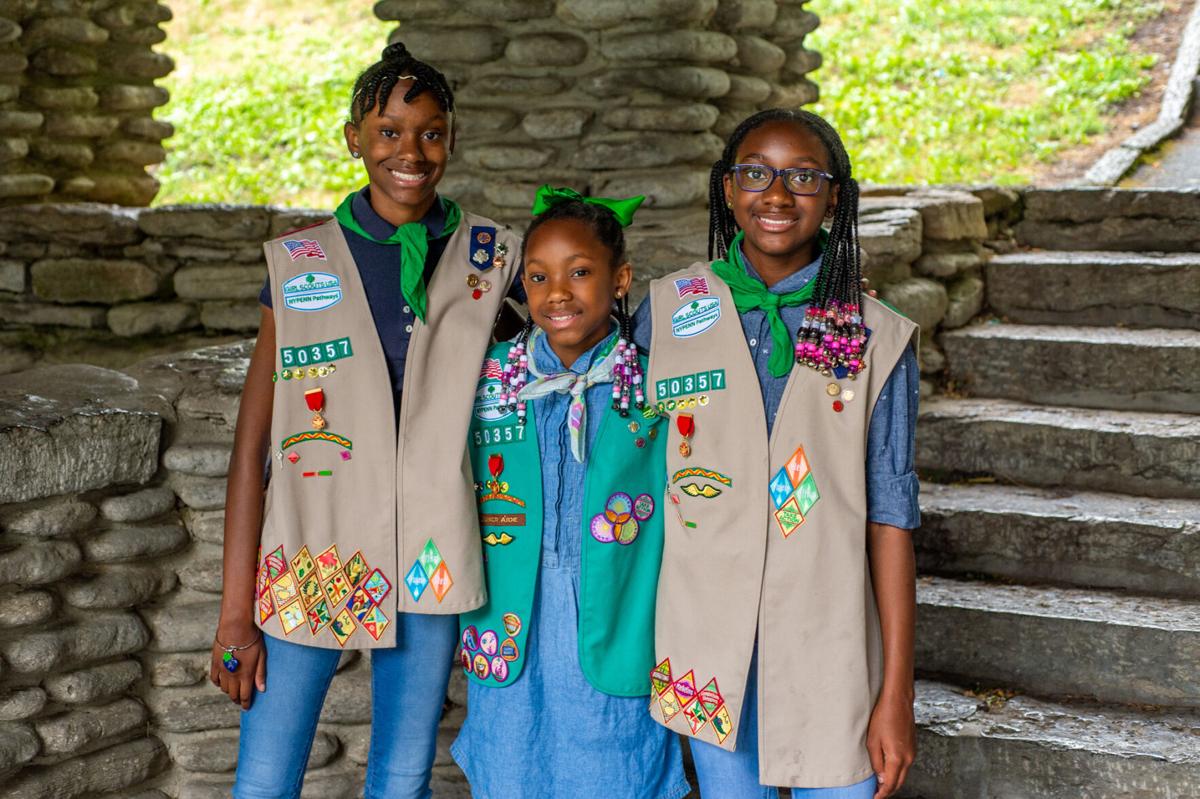 "They (her daughters) were there for me and their little sister, keeping her calm while she's witnessing all these people in the house, and she was only 4 years old," Mrs. Norris said of their youngest daughter, London. "So that's traumatic for everybody because they have to see mommy on the floor; they have to witness all this stuff going on, but they remained calm to get through.
"That's what they were getting this medal for, is for thinking on their toes at the moment to help me," she added.
As Mrs. Norris was being wheeled out of her home and loaded into the ambulance, her friends showed up to stay with the girls. In the midst of the action, Staff Sgt. Norris had called back and was being updated by Leah on what was happening. Mrs. Norris's friends also spoke to him and reassured him they would help and keep him updated.
The friends told Mrs. Norris later that the girls had done an awesome job after she was rushed away by making sure they gathered all their things and helped each other out while making sure the house was locked up.
"I think as a family we have grown to talk about bits and pieces as they come; they told me how they felt, I told them how I felt," Mrs. Norris said. "We weren't expecting that to happen. We were expecting to go all the way with the pregnancy, but since it happened, I think that I am just more confident as a mom that my girls can handle different situations."