PHILADELPHIA — Farmers in Jefferson County say financial assistance from the federal government shouldn't be viewed as a handout, but rather food stability for the community and hopefully a trickle-down effect to local businesses.
The discussion has begun as farmers across the country begin applying for a second round of assistance from the U.S. Department of Agriculture as part of its Coronavirus Food Assistance Program. The first round, which paid farmers for their production of food in the months of January, February and March, went smoothly and helped make up for dwindling monthly paychecks. For example, if a 70-cow dairy farm produced 150,000 pounds of milk in January, it would be paid $1.20 for every 100 pounds, resulting in a $1,800 payment for that month.
The second round of payments from the USDA, which has $14 billion to spend on them, will be based on production from April through August, then a projected production for the months of September, October, November and December — that way payments are issued sooner. They will likely begin in early October.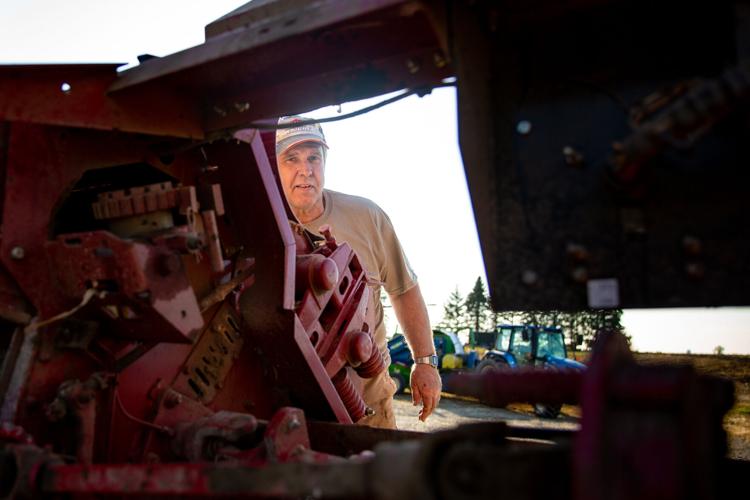 Mike B. Kiechle has a 400-acre farm in Philadelphia on which he milks 80 cows and raises corn and hay to feed his cattle. Mr. Kiechle receives checks twice a month for shipping milk, and the number on each check began decreasing since March, making the first round of payments critical.
"Is it a handout? No, it's food security," Mr. Kiechle said. "Without that, you're going to lose farms that produce food, and the first thing that happens if we're short food is you're going to have riots."
He remembers the ice storm in 1998, and he said the first thing the government did was truck in loads of food.
"The saying then," he said, "was that, 'You can control the population on a full stomach, but you can't control them if they're starving.'"
He said he's been able to pay some bills with the assistance. Could his farm have survived without it? That's probable, but he would have been wondering how he would operate.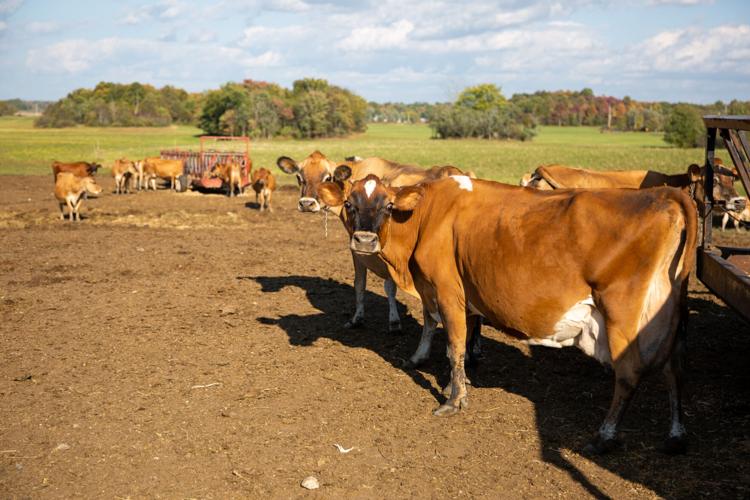 "I know there were a lot of farms that couldn't have survived without it," he said. "It has been very helpful."
He said he does know some farmers who, for religious reasons, won't accept government payments.
"That's their belief," he said. "My philosophy is that I don't farm for the government. I farm for myself. If the government payments work into my operation, fine, but I don't change what I do just to get government payments."
Brian R. Lynch, who owns an 80-cow dairy farm in Antwerp, is similar. He added that getting payments to farmers means they will be quicker to spend money at local businesses for repairs, and pay the grain delivery man for his services, the fuel delivery man or the veterinarian.
"It's a huge benefit to not only my family at home, but to also the entire community," he said. "All these folks are relying on the farmer. We're pretty resilient, but it does lighten the load a bit."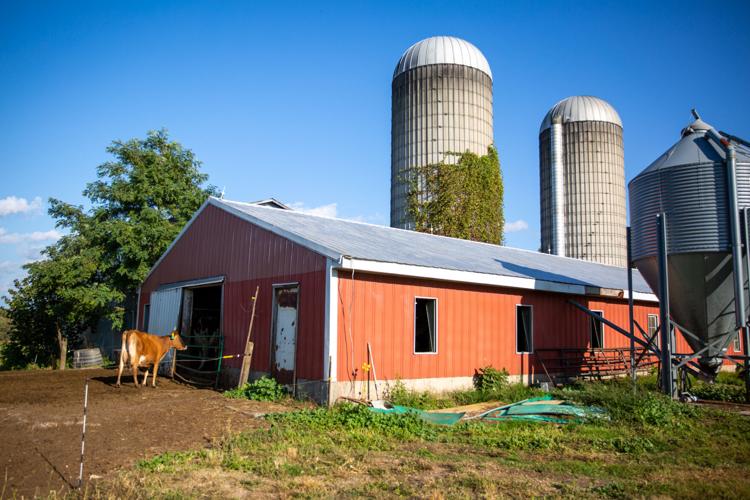 The payments come as farmers pay their taxes, maintain their equipment or harvest their crops for their animals, or to sell.
Mr. Lynch keeps his farm diverse, with dairy, hogs, beef and hay. He calls it a bigger roller coaster, in that there was panic buying at first, causing a tremendous interest in retail sales of milk, butter and cheese. Then just a few weeks later, the industry tanked somewhat when restaurants and schools closed. Dairy farmers were restricted on how much milk they could produce, and they still are. Mr. Lynch said his production is still limited. He's tried to keep sales consistent throughout, but during the pandemic the federal assistance programs help balance the highs and lows.
But farming, even when it becomes predictable, could take a turn at any point.
"We were in jeopardy for a short time," Mr. Lynch said, "and we're still in jeopardy with the fact that if we experience an outbreak in one of our dairy facilities, similar to the beef industry, that would be catastrophic."