ADAMS CENTER — Along the train tracks in a quiet part of the hamlet of Adams Center lies the Depot Café, aptly named due to its past as a train depot.
A few weeks ago, the café, which had been closed for about a year, came under new ownership from John D. and Rebeka L. Beese, both area locals. Before the two had even married, they were regulars at the café on Sundays. Now, the two are looking forward to serving customers in the same café they have so many memories of.
"It's always been something we've looked into; we looked into it about seven years ago when we were first married, and then I got pregnant with our first so we said, 'Well, not right now,'" Mrs. Beese said. "Then we looked into it again about two years ago, and then I got pregnant again, and then finally we looked into it again. I guess it's the right time, so we just went ahead with it."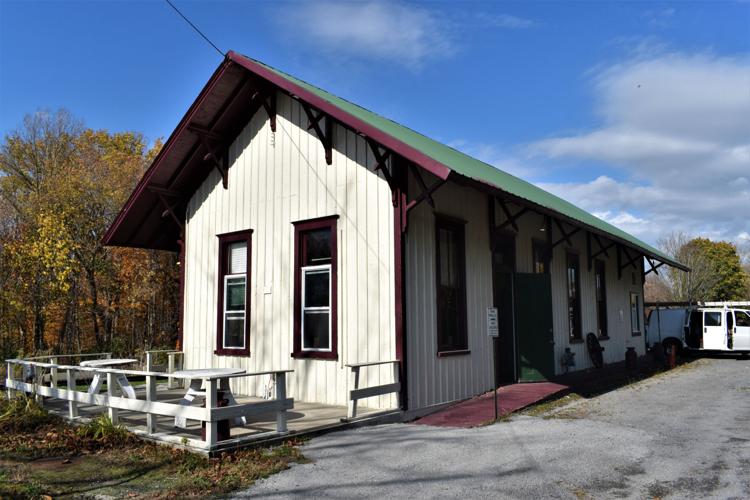 Aside from the newly purchased café, Mrs. Beese's family owns the Burrville Cider Mill. Her parents and grandparents bought it back in 1996 and she's been working there and making doughnuts for as long as she can remember.
It's still cider season at Burrville, but once the season ends, Mrs. Beese's sisters will come work at the café along with some other staff members of the mill. The couple hopes to open the café in early December. Tentative hours will be from 5 a.m. to 1:30 or 2 p.m.
Mr. and Mrs. Beese share three children, Emmalyne, who will be turning 6 next week, Lyla, 3, and Flynn, who is almost 1 year old. Along with excitement for the overall opening of the café, Emmalyne is looking forward to the hot chocolate it will serve.
"We want to please the locals like this place always has," Mrs. Beese said. "We're going to be slinging eggs and having bacon and sausage and everything, good sausage gravy, waffles and pancakes, and then doing lunch too with soups and sandwiches, but good soups and sandwiches ... we want to have good coffee and espresso drinks and good teas."
Mrs. Beese's brother owns Steiner's Diner, and she said the Depot Café will serve basically the same stuff he has, but maybe a little fancier.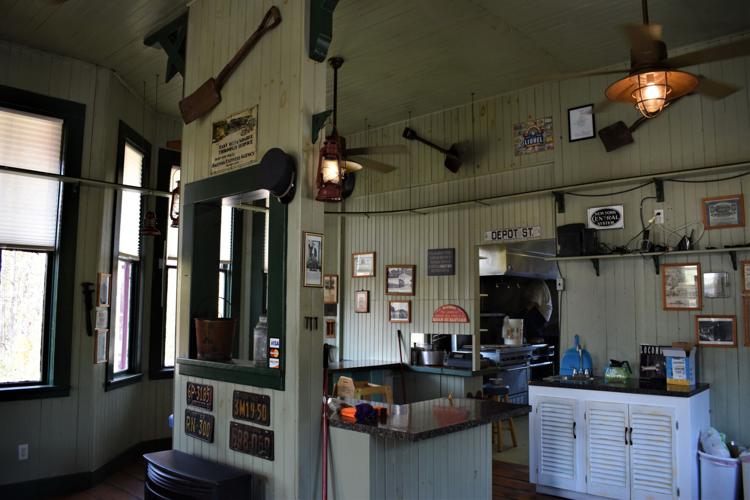 Mrs. Beese said cooking has always been a big part of life in the family, so she and her husband figured running a diner would be a fun experience. The two also love coffee, so they've ordered an espresso machine and will learn how to work it in order to serve some good coffees.
As for the interior of the café, the couple is looking to paint, but besides that they'll keep it to how it currently is — a tribute to the history of the location. The kitchen is clean and ready to go, the health department will be out to the site in the next few weeks to make sure everything is in order, and locals are looking forward to opening day.
"A lot of the local every-Sunday-goers are coming and saying, 'Oh my gosh, I can't wait for you to be open again, I'll see you every Sunday,'" Mrs. Beese said. "Everybody's very excited, municipalities are super excited, they want to come and get breakfast early, they'll be able to come in before work and get their coffee, get a breakfast sandwich to go and be full when they get to work."