WATERTOWN — Pianos have dwindled, many guitar racks are empty, but the music will not fade once North Country Music on Arsenal Street shutters after July 31. It will merely change tunes.
"The store is shifting to extensive music instruction," said owner James Hearne Jr.
The shop floor will soon be filled with melodies from enthusiasts and aspiring performers when instructor Phillip Lai expands his music education offerings. Mr. Lai, president of North Country Music Studies, said he plans to transform the showroom into a recital area and offer group lessons, seminars and master classes, adding that he hopes to partner with high school and college music teachers. The space could also yield opportunities to provide music therapy programs, he said.
Mr. Lai, a piano and voice teacher, and his team of instructors who offer lessons through his company have held one-on-one sessions in the back rooms of the store for several years. They teach piano, classical and otherwise; voice, guitar and band instruments to 120 students as young as 4 and old as 89.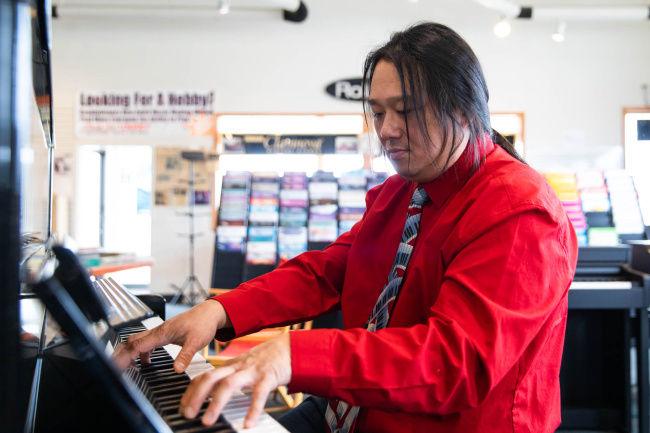 "I'm excited to see the education end of it expanding the way we're going to be taking it, Mr. Lai said.
Store sales at North Country Music, which has served customers for 35 years, will end July 31, and the sign will change to North Country Music Studios. The owner, however, has no plans to walk away.
Mr. Hearne said he will maintain his instrument repair, piano tuning and band instrument rentals, although for less than six days. The retailer has been tuning pianos since his 20s, and the services he provides at his store have served many performers, enthusiasts and students for decades.
"It's a 24-hour turnaround on repairs. Sometimes, it's on the spot," Mr. Hearne said. "It's kind of a lost art that isn't — you don't see new people coming into it at all."
The music goods retailer, who used to teach piano, accordion and "anything with keys," has been in business for 42 years, opening his first location in Syracuse. He opened his first Watertown store in 1984 in the Stateway Plaza to capitalize on the expansion of Fort Drum, then relocated the outlet to its current location, 1035 Arsenal St., years later.
In the past five years, however, Mr. Hearne said the growing popularity in online shopping has made it more difficult to attract customers into his store, costing him sales. Signs reading "Store Closing: Piano liquidation" have been placed in front windows, and store items have been marked down 30 percent. Mr. Hearne said 70 percent of guitars are gone, along with several pianos and music books.
The entrepreneur said he closed his Buffalo location six months ago, but has kept his Syracuse and Rochester locations, which primarily serve as organ and piano centers, open.
"We've seen problems over the last five years, a 50 percent decrease in what helps pay the bills here," Mr. Hearne said.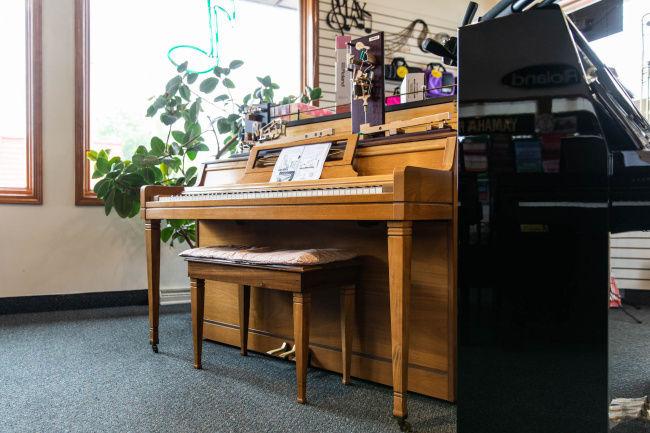 Mr. Lai, who also serves as music director for the Reform Church of the Thousand Isles, Alexandria Bay, has taught music locally since 2003. The piano and vocal teacher said he takes great pride in the students he has instructed over the years, adding that some have pursued music in higher education, earned music degrees and have become instructors themselves.
While he values providing classical instruction and rudimentary song progressions for teaching, Mr. Lai said a crucial element of his teaching his students how to play music they enjoy hearing.
"There's no rule that says you can't play Beethoven and Billy Joel," he said.
Mr. Hearne said he admired Mr. Lai's teaching style, particularly by transferring students between instructors to provide a more dynamic education that helps improve students' shortcomings. He said he was excited about having more music lessons in the storefront. Both the music retailer and instructor, however, said they feel very little will change overall.
"I don't really feel like anything is changing," Mr. Hearne said.