WATERTOWN — While the coronavirus outbreak has closed many businesses, area liquor stores are able to stay open under the state's mandate that they are considered essential businesses.
And they're doing brisk business during the coronavirus outbreak.
Tammy Connell, co-owner of the Wine Sellar in Watertown, said business was so good last week that it was the best that they've had during the nine years they've owned the liquor store.
Some of their regular customers were leaving with as much as four or five cases of wine when they would normally buy just one or two.
"I think people panicked that we weren't going to be open," she said. "They felt nervous and stocked up."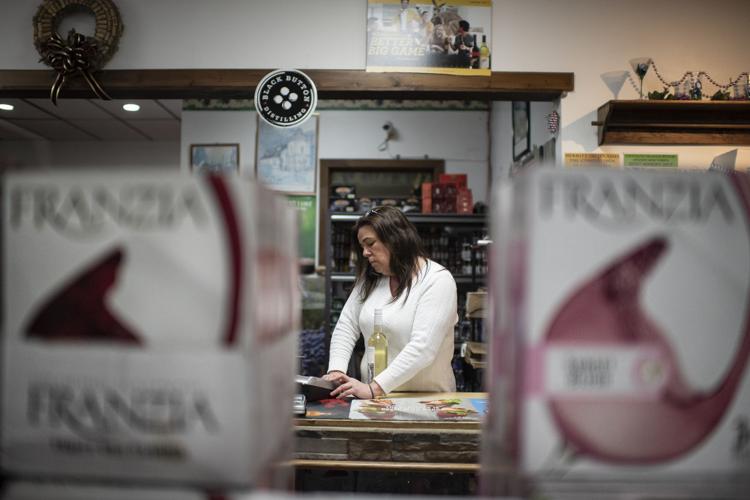 Tammy Eveleigh, manager of South Jeff Wine & Liquor, chuckled when asked about how business going at the liquor store in Adams.
"It was like Christmas," she said.
Liquor store managers and owners explained that their customers are anxious about the unknown the outbreak is causing, and they're worried about what comes next.
With business not quite so busy as last week, there's still been an influx of customers coming in to make sure their bars at home are well-stocked, store owners said.
During the rush, some liquor stores are offering curbside pickup to protect their customers from the virus. South Jeff Wine & Liquor offers the service by request.
The Cape Vincent Liquor Store — which has seen business triple since Gov. Andrew M. Cuomo started to restrict nonessential businesses from being open — also is taking out packages to their customers' vehicles.
"I'm getting a little bit of exercise," said Todd Ewing, who is helping out as the only employee at the store while his father, Bob, who owns the business, is laid up in the hospital.
Sales, he said, are like corks popping off champaign bottles at the family business that his father has owned since 1998.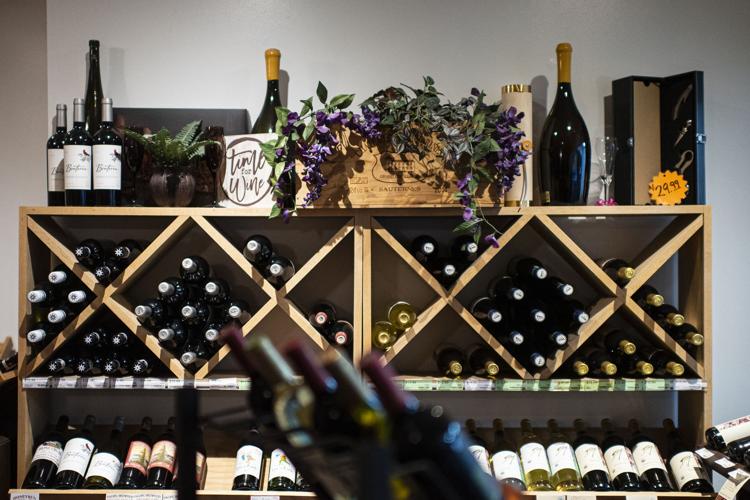 "Every week is like a weekend," he said.
Liquor store owners also are making sure customers are practicing social distancing, having them stand six feet apart while they're in line. Employees at the liquor store in Adams also are spending more time wiping down inventory, the sales counter and the cash register during these times of extra cleanliness.
Dennis Walsh, who owns Riverside Liquors, said his regular customers are buying "50-50" in liquors and wines at his business in Canton.
While sales have increased during the coronavirus outbreak, he's concerned about the longer impact of not having college students in town because they were sent home. Normally, students make up a share of his business.
"We'll see what happens," he said.
Because he remains open, his four employees continue to work. Four people are employed at the Wine Sellar, while South Jeff Wine & Liquor has six workers.
While he realizes the economics of keeping those people working is important, Bill Bowman, executive director of PIVOT — Alcohol and Substance Abuse Council of Jefferson County — doesn't think that liquor stores are essential businesses.
"Clearly, they're not essential for society to function," he said.
"The pandemic is making it more difficult to provide alcohol counseling to those who need it," he said.