The north country is well into the final phase of the state's reopening plans after the shutdown spurred by the coronavirus pandemic in March closed all non-essential businesses. Restaurants, bars, retail shops and indoor malls have all reopened, but bowling alleys are still not sure when, or how, they will be allowed to reopen.
Steven W. Miller, owner of Seaway Lanes in Watertown and Midway Lanes in Vestal, said he originally expected to reopen his business in the fourth phase, but was suddenly told he would be left out.
"We worked very hard to be ready for that day, we went out and bought supplies, food and beverage supplies in anticipation of opening and everything else, and at the last minute the governor says, 'No, you're not part of that," Mr. Miller said.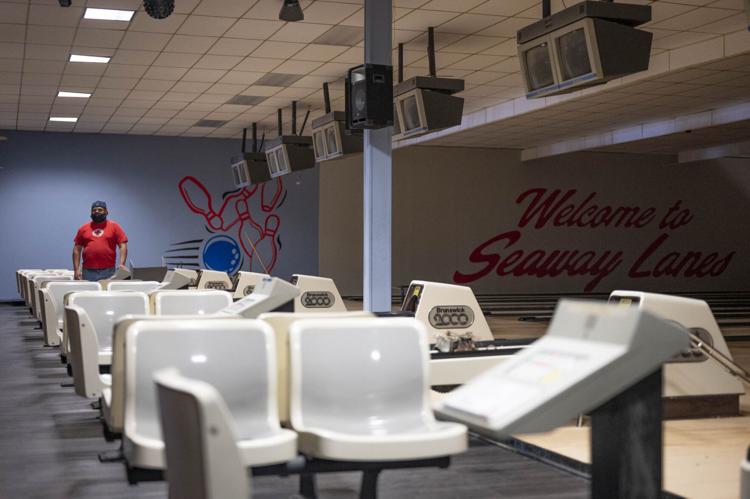 Mr. Miller said his biggest concern is communication. Primarily, he would like to at least get a sense of how long his business will have to remain closed. He said he understands the severity of COVID-19 and will be happy to follow whatever guidance is set out.
"If it's going to be September, just tell us," he said. "We're not asking for anybody to rush something, if the data shows that we should stay closed for another month, just tell us that."
He also said he has yet to even hear what would have to be done to make his locations safe for customers.
"We went out and bought all that product and now it's a month and a half later, and we still don't have any guidance," Mr. Miller said. "That leads me to what our biggest frustration is, we don't even have any guidelines whatsoever."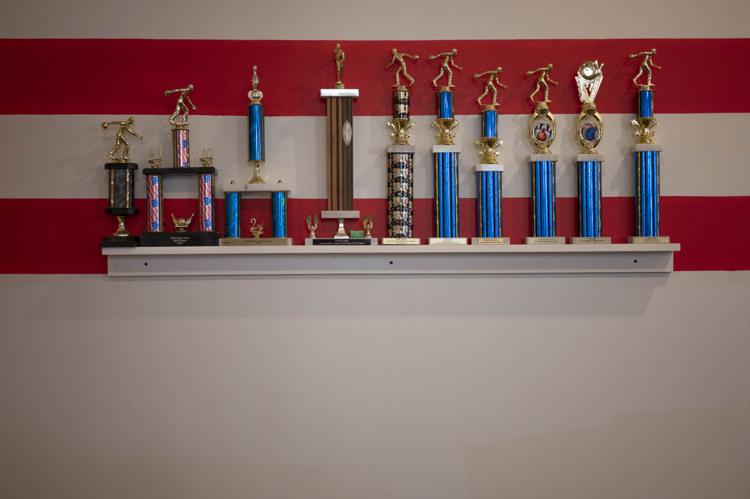 Wendy L. Mahoney, a member of the family that owns Lewis Lanes in Lowville, said their business is in a very similar situation.
"We have no idea what the governor is going to ask us for," Mrs. Mahoney said.
She said they've put together preliminary plans based off of what other businesses have put into place, but they still are unsure of what the final request from the governor will look like.
Mrs. Mahoney said Lewis Lanes has always cleaned its facility stringently, using Clorox and other cleaning supplies that have been proven to kill coronavirus. She said the building is rarely packed with people, and typically even the bar is relatively empty, as most people sit with their families and friends as they bowl. She said their air filtration system is already up to standards, and they are more than willing to implement other guidelines as necessary.
The one new process they have already planned to implement is washing bowling balls between customers. Typically, balls are cleaned at the end of the night.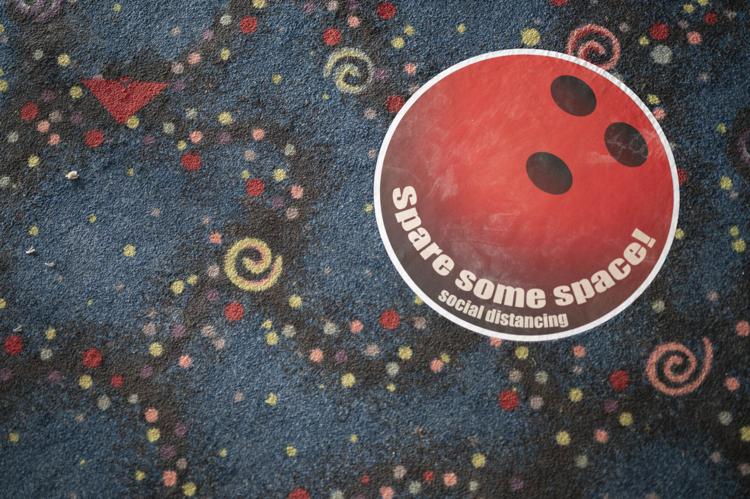 "Of all the things that we need to do, that will probably be the biggest change for us," she said.
Mr. Miller said he initially expected his bowling alleys would be treated similarly to restaurants and kept his employees on the payroll to stay prepared for their eventual reopening. He said between PPE, keeping employees on payroll, cleaning supplies and the utility costs to keep the building open for cleaning, he has spent more than $30,000 just at the Watertown location.
Mrs. Mahoney said she can't estimate the costs they've accrued at Lewis Lanes since the closure, but knows the company missed out on thousands of dollars from when they initially closed, because some bowling leagues were still active.
She said Rick Crouse, one of the owners of Lewis Lanes, sent an email to the governor's office a few weeks ago to tell him about what they had already done to ensure they could reopen safely, how bowling alleys operate and how important the September league season is to their business model.
"They thanked us for sending the email and said they would take our knowledge into consideration," Mrs. Mahoney said. "But you'd love to actually talk with a person, to have someone come through the front door and go through and actually say what we can do."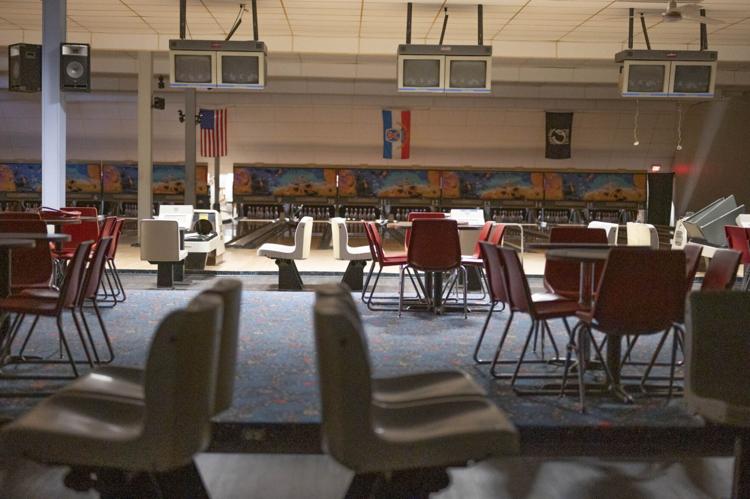 Both Mrs. Mahoney and Mr. Miller said September is a very important time for bowling alleys across New York. It's when the bowling leagues start their seasons, which carries bowing alleys through the winter and helps them cover costs during the slower summers.
"In the bowling business, we rely on league bowling," Mr. Miller said. "That starts in September and goes until the end of April. If you miss that September, now you're playing catch-up, and you'll never get that back. People find other things to do."
Both Mr. Miller and Mrs. Mahoney said they're confident they will be able to reopen their bowling alleys safely and follow all the guidance from the governor's office if given the chance to do so. They said they've been left clueless as to why bowling alleys have been excluded from the state's plans.
"We don't have a clue, we would've thought with our vast space that we would've been among the first to open," Mrs. Mahoney said.