WATERTOWN — The former owner of the Masonic Temple wonders when work will restart on restoring the historic Washington Street landmark.
Earlier this week, Garrett McCarthy asked City Council members about the status of the project since he hasn't seen much being done on it.
He's worried that the new owners, Robert J. Campany and Augusta Withington, could be in jeopardy of losing state grants for the project if it's not started soon.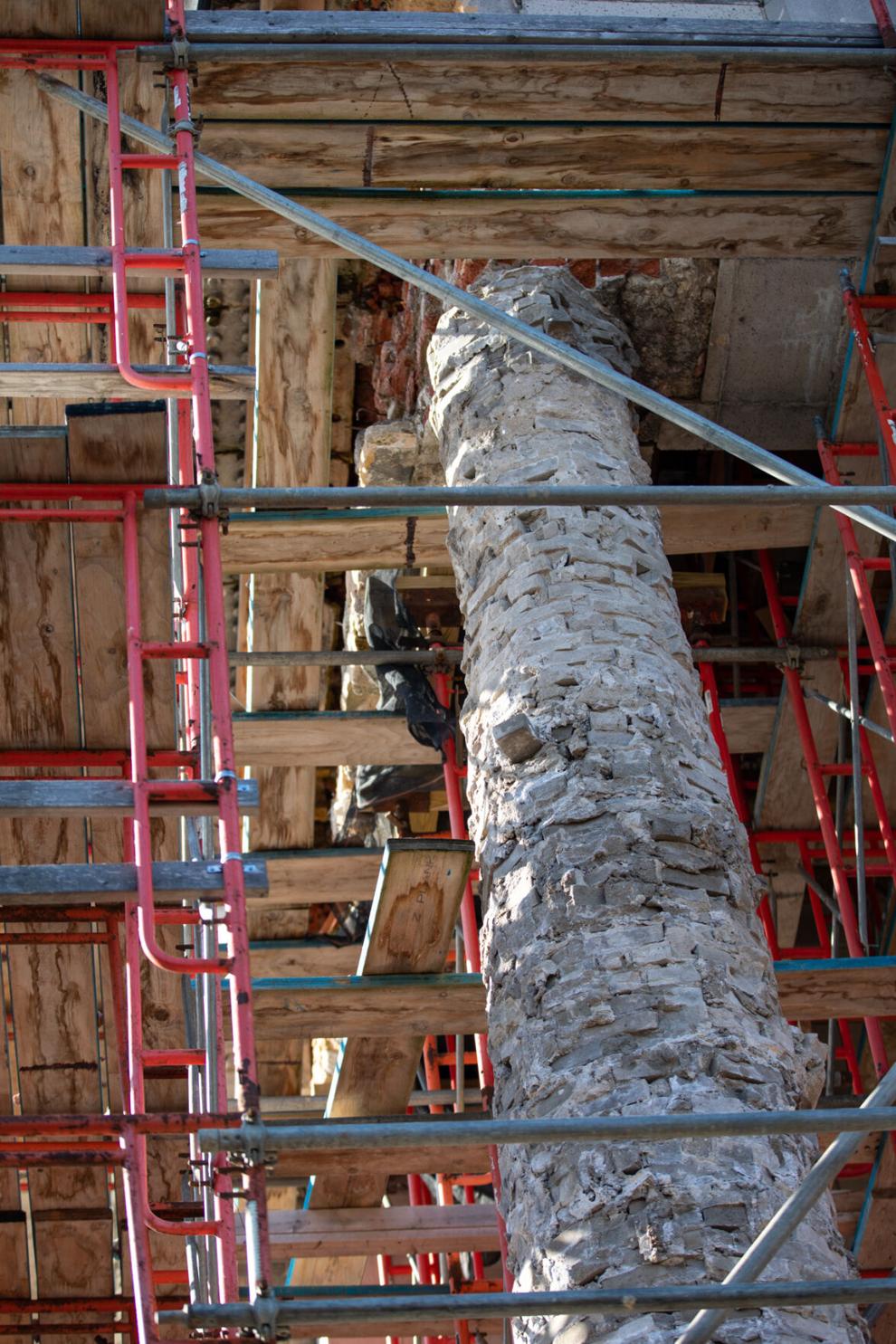 "It has been nearly eight years since the current owners acquired the building from me and made initial repairs to stabilize the structure," Mr. McCarthy said Monday night.
But Mr. Campany said Wednesday that he wanted to assure the community that the project will start back up next spring.
"We have every intention to begin in the spring," he said, adding the state funding is not in jeopardy.
The owners are working with Crawford & Stearns architecture, Syracuse, on submitting an application to the State Historic Preservation Offices about the modifications they plan to complete and to receive tax credits.
The owners, who co-own Fourth Coast Inc., a renewable energy company in Clayton, are credited with saving the historic 102-year-old building from demolition.
Last fall, they installed mesh netting near the top of the building to prevent pieces of the building from falling to the ground.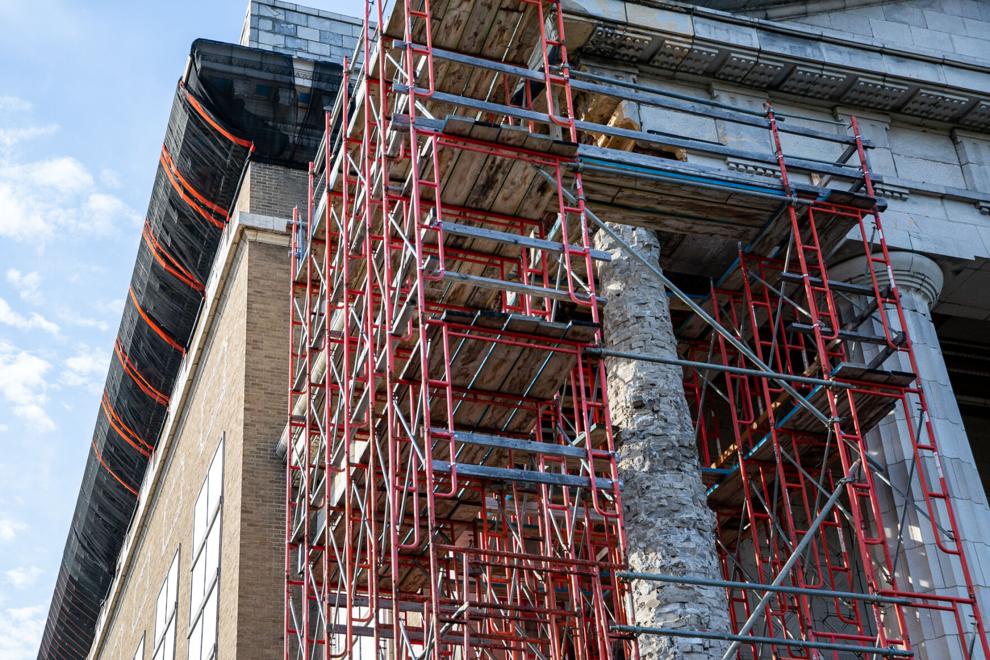 Last spring, the COVID-19 pandemic halted plans to get the renovations underway.
The owners obtained $1.2 million in state Downtown Revitalization Initiative funding for the project.
They'll also use $500,000 in Restore NY money to complete this phase of the overall $5.4 million project on the Greek Neoclassical building.
So far, the developers have invested $600,000 to replace the roof, to stabilize the building and complete other improvements.
The hope has been to turn the renovated historic structure into a tourist destination that brings visitors downtown.
In 2013, the Clayton business owners saved the historic Masonic Temple from the wrecking ball when they purchased it by paying $32,439 for its back taxes.
Four years ago, the city received $10 million in DRI funding for downtown revitalization.