WATERTOWN — Beginning Memorial Day weekend, fans of The Cheese Store will once again be able to say, "Whey-to-go."
In March, when Jefferson Bulk Milk Cooperative, operator of the Route 3 store, announced that it would be closing on April 12, community reaction reflected much distress over the loss of a business that was shuttering its doors after 51 years. The Cheese Store was known for its cheese curd, submarine sandwiches, deli items and locally made products — from Croghan Candy to store-made strombolis.
The co-op, established in 1964, found that it didn't have the time or resources to manage the store anymore. The co-op's decision grated on many people, including Joseph A. and Emily A. Filley, who live on Evans Road in the town of Hounsfield. But the closing was a matter of good timing for the couple, as Mr. Filley was looking for the right opportunity to broaden his barbecue expertise.
After the announcement of the closing, the Filleys made a routine run to the store to purchase subs and cheese curd. That's when a plan to save The Cheese Store fell into place.
"I told my wife, 'I think we can do that," Mr. Filley said. "It seems pretty turn-key and it seems possible, with a huge opportunity to do the barbecue thing."
Their contract with Jefferson Bulk Milk Cooperative to run the store was signed on May 5.
"It was the idea of him having a place for his barbecue," said Mrs. Filley. "Joe has always had a passion for cooking for people. He'd make us lunches that were so over the top at home. You can just tell this is a person who should be doing this for real, not just at home. I've been just along for the ride."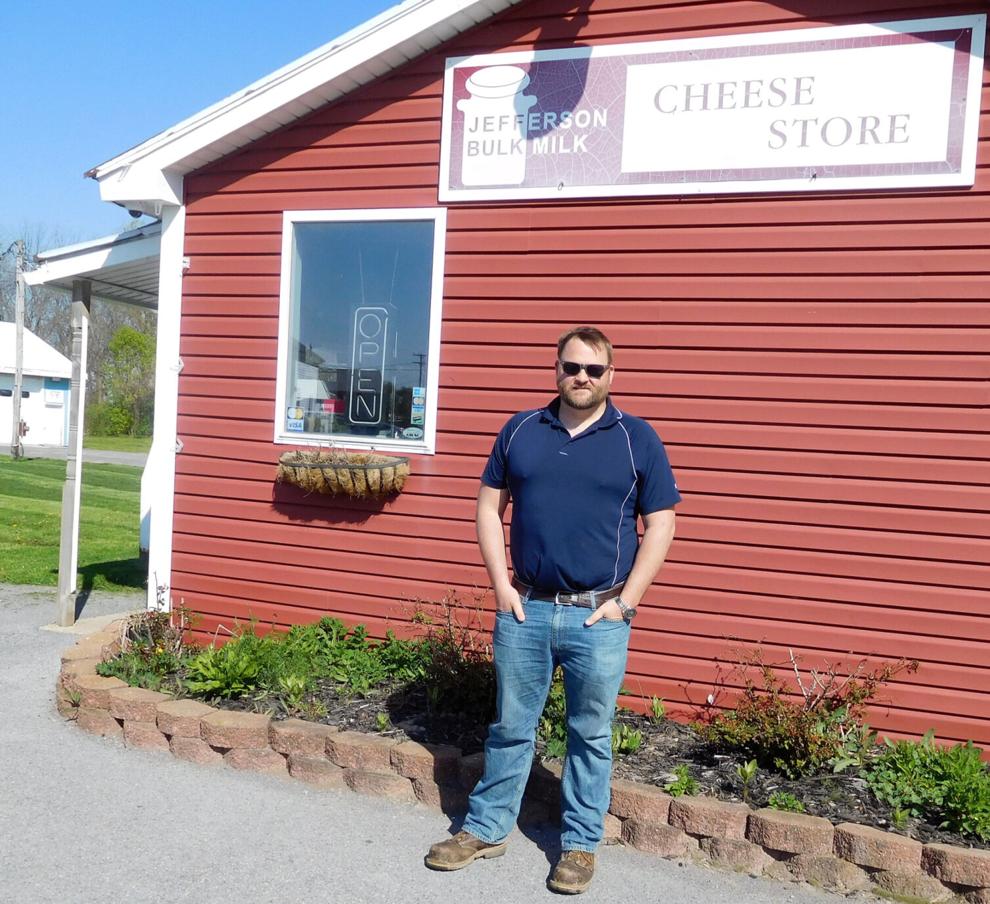 Mr. Filley, a 2009 graduate of Sackets Harbor Central School and a 2014 graduate of Clarkson University, Potsdam, is an engineer at New York Air Brake, Watertown.
For the past few years, at home, he's been developing his skills in smoking meats and in barbecue. The store is no stranger to cook-outs. Under the co-op's management, it hosted regular chicken barbecues.
"We saw this was closing," Mr. Filley said. "Not only was it crappy that The Cheese Store was closing, but it was, 'Maybe we could do it and it'd be a good opportunity to open up a barbecue thing.'"
But fans of The Cheese Store should not worry that their old favorites will be getting smoked-out.
"Nothing is being removed," Mr. Filley said.
That could include the old staff. Mr. Filley said he has been speaking to four former employees of The Cheese Store with hopes they'll join the new venture.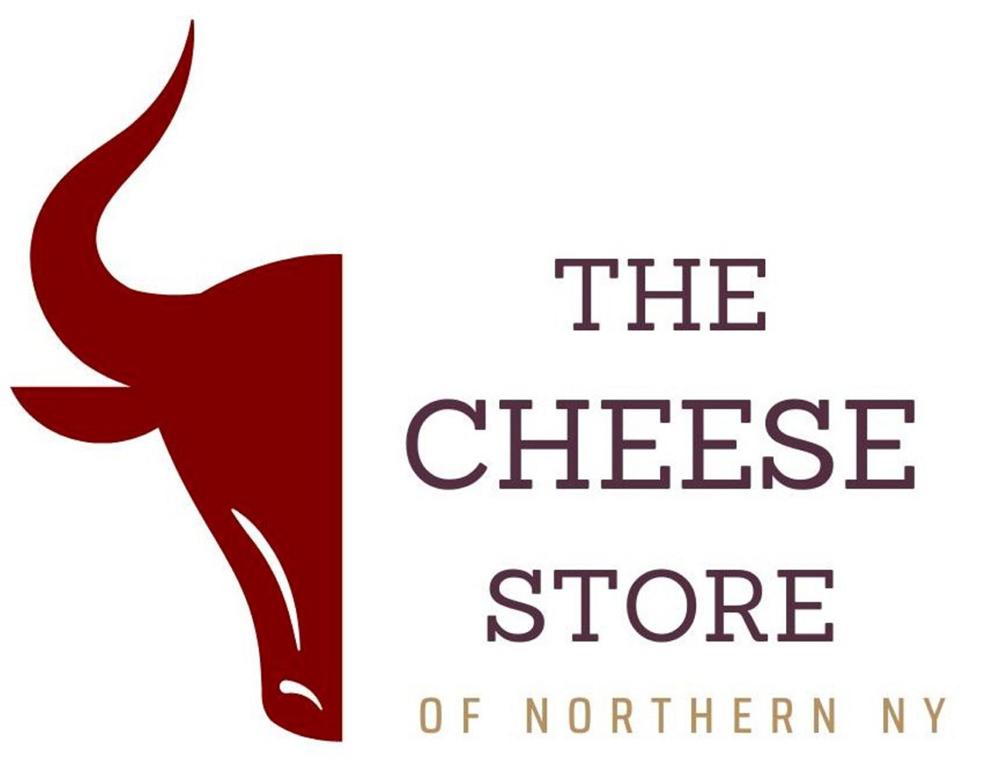 "My wife and I are taking over the management aspect of everything," Mr. Filley said. "We want the day-to-day people who know how to operate it. We don't really have experience with this, so we're looking for them to really kind of show us the ropes in how things run here."
"Not only do they know so much more than us, but they are what has made The Cheese Store," Mrs. Filley said. "When you walk into a small place like The Cheese Store, and you see the same, four, five, six or seven faces, I think it's crucial to keep that if you can."
The store has been renamed The Cheese Store of Northern New York. The Filleys hope to open on May 26, the beginning of Memorial Day weekend.
Mr. Filley plans to operate his barbecue trailer on Saturdays at the store to give customers another option. Hours will remain the same: 9 a.m. to 5 p.m., and closed on Sundays.
"We were excited to hear that he was interested in doing exactly what we had been doing," said Jefferson Bulk Milk Cooperative president Steve H. Lee. "Seeing the community response to our store, knowing how much people love coming in and getting fresh curd and the other things we offer, it was just exciting to hear somebody who wanted to continue that tradition. It's a perfect fit for us."
Mr. Lee anticipates that cheese curd will remain the top product at the store.
"We run a thousand pounds a week, on average," he said of the store's curd sales. "It depends on the month and time of year. Labor Day, you could double that figure. In the middle of January, you could cut that in half."
Cheese curd sales also depend on the weather, Mr. Lee has found.
"It's a weird thing," he said. "If it's sunny out, we sell a boatload of cheese curd. If it's pouring rain out, people don't come in. It's a lot like ice cream."
He added, "We have tourists who come in from out of town who don't have it where they live. It's one of those undeveloped products in our country. It's only available in certain areas."
Mr. Lee said he's encouraged by the ideas that the Filleys have shared in their new venture.
"I'm excited about what a young couple can bring to the store," he said. "We, as a group of farmers, haven't been able to devote much time to the store. We've existed, but just haven't had the energy like a young couple is going to have."
The Filleys have three children, ages 3, 2, and 1, with another due in November. The couple lives on Evans Road. "I put a house up right next to where I grew up," said Mr. Filley, son of Raymond Filley and the late Mary Margaret Filley.
"We live on family land and I feel like we're people that really value tradition," Mrs. Filley said. "That's why we're not going into this trying to make this thing brand new. We're going to make it our own, but keep all of those things that have made it such a landmark for so long."
Mrs. Filley is a native of Long Island and a 2015 graduate of SUNY Cortland. She has a background in marketing and formerly worked in that realm for WPBS-Watertown. The couple met in 2014 at a music festival at Hunter Mountain in New York's Catskill Mountains.
"That was my first camping experience," Mrs. Filley said of the festival. "We ended up camping next to each other and he helped set up our tent because we were just a couple of Long Island girls with no clue what we were doing."
Many people have been curious about what they've been doing with The Cheese Store, with the couple's presence there acting like a magnet.
"When we met Steve at the store, people started pulling into the yard and asking if we were open," Mr. Filley said. "What a sales pitch!"