WATERTOWN — Many local fitness centers aren't seeing the usual bump in membership they've come to expect every new year, as mask requirements and capacity restrictions still reign supreme.
After they were closed for more than six months at the height of the ongoing COVID-19 pandemic, fitness centers across New York reopened in August with a 33% occupancy cap, as well as restrictions on their hours of operation. Masks are required for anyone planning to work out in a fitness center, and 6 feet of distance between patrons must be strictly maintained. Plastic sheets hang between machines at most facilities.
"Many people do not want to come work out with masks, that seems to be the biggest barrier," said Dan M. Myers, owner of Double Play Fitness in Lowville.
Mr. Meyers said, where he normally sees between 25 to 50 new members each new year, this year he's had at most 15 new members sign up.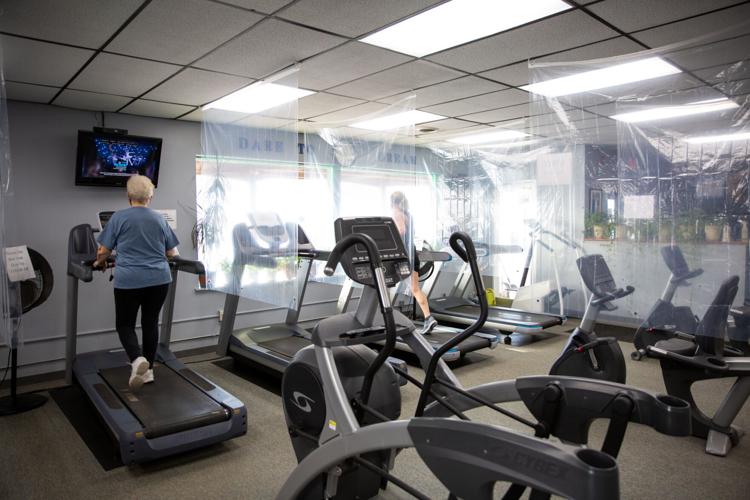 At the 1000 Islands Fitness Center in Alexandria Bay, owner Garrett A. Bass said he's added three new members at most for the new year.
"We had a slight uptick, but nothing like the year before," he said.
Both Mr. Bass and Mr. Myers said they haven't had to worry about capacity restrictions. For Mr. Myers at Double Play Fitness, he can have at most 33 people in his fitness center at one time, and for Mr. Bass at the 1000 Islands Fitness Center, he can have about 22 in the building at once.
"We're pretty much always dead," Mr. Bass said.
Mr. Myers said he would expect to be able to take in more members if he was able to stay open 24 hours a day, like he used to do. He said many of his members work swing shifts, and aren't always able to get to the gym during normal business hours.
"They really have the need to be able to come in at late night or early in the morning, and they can't," he said.
Mr. Bass said at least a third of his normal patrons are 50 and older, and thus are at higher risk of developing serious symptoms if they were to catch COVID-19. He said the fear has kept many of them away, as they work out at home or in other venues.
"It's really mostly affected our older customers," he said.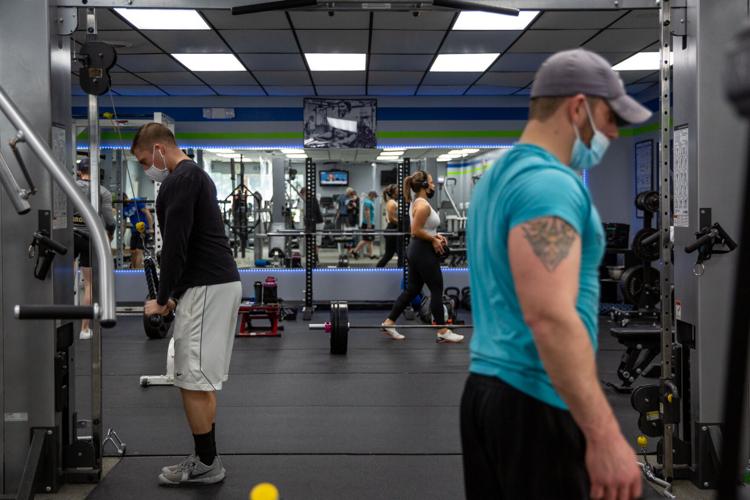 Both Mr. Bass and Mr. Myers lost competitors during the strictest of the pandemic lockdowns. Gyms across the country were forced to close after months of no patrons. In Watertown, Armor Up Fitness was forced to declare bankruptcy in late July after fitness centers all over the state learned they would not be allowed to open in the fourth phase of the state's tiered nonessential business reopening plans.
Mr. Myers said another competitor of his in Boonville, the Black River Training Company, also closed mid-summer.
"We did notice a couple of their members have come to us, but not to the extent we originally expected," Mr. Myers said.
Mr. Myers said, at this rate, if patrons don't start to come back by summertime, he will have to start considering closing the fitness center.
But not every fitness center is seeing the same kind of squeeze.
At the Watertown Family YMCA, Chief Program Director Steve N. Rowell said while the new year has not brought as many "resolution-ists" as usual, they have seen a steady increase in the number of patrons using their facilities since they reopened.
The Watertown Y maintains a number of facilities, including one in downtown Watertown, one near the Alex T. Duffy Fairgrounds, a location in Carthage and another in Sackets Harbor. Mr. Rowell said the Fairgrounds Y has been their most popular location in recent weeks.
"Based on New York state guidelines of 33% occupancy, we are, at peak times, reaching those capacities at the fairgrounds location, which we weren't seeing a month ago," Mr. Rowell said.
Mr. Rowell said the increase in people doesn't necessarily indicate more people are signing up for memberships. He said it's very likely most of the recent attendees were people who already had a membership, but just recently started using it again.
"Many people carry around a YMCA membership year round," he said. "On average we have about 10,000 members."
Mr. Rowell said in order to promote social distancing, the Y maintains an online dashboard that tracks how many people are inside the building. That way a member doesn't have to drive all the way to the Y, which can be a 20 to 30 minute drive for some, just to be told they can't come in.
"We not only can see who scanned into the building, but we monitor all our areas to make sure there's no excess amount of people in a particular area," Mr. Rowell said.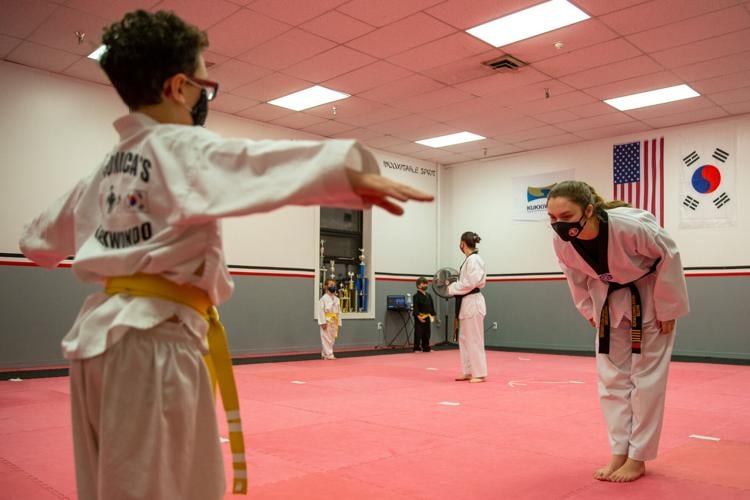 At Tehonica's Taekwondo & Hapkido Academy in Watertown, Dawn R. Tehonica said they don't typically see a huge new year rush, but the academy did add three new members in the week after New Year's Day. She said they have seen a steady stream of new and returning patrons signing up for classes since they were allowed to reopen, and have had to add classes to meet demand.
"We're there later now," she said. "My husband (the owner) has put stickers on the floor so each person is 6 feet apart."
She said the academy kept most of its enrolled members during the height of the pandemic shutdown, and ran classes over Zoom when the building was closed. Now, besides adding more classes, Mrs. Tehonica said they have put in hand sanitizing stations all over the building, and have taken to deep-cleaning their facilities as often as possible.
"We're doing everything we can, and for the moment we're doing good," she said.