SACKETS HARBOR — The village's only grocery store closed its doors in February 2019, and after being vacant for nearly three years, the doors of the market location will open once more to customers come January.
For over 20 years, customers could stop at the Harbor Market to pick up grocery items they may have forgotten. Soon, some of those same customers, as well as new ones, will have the opportunity to shop at the 111 Barracks Drive location, which has been taken over by Fargo's Family Market of Henderson.
Lucille E. and Andrew M. Fargo opened their first market in 2017, with no prior experience relevant to running a grocery store, and figured things out from there. Mr. Fargo worked on Fort Drum for years and then at Car Freshener in the years before becoming a market owner. Mrs. Fargo worked at the Disabled Persons Action Organization for 13 years as a service coordinator and a broker for the Self Direction Program.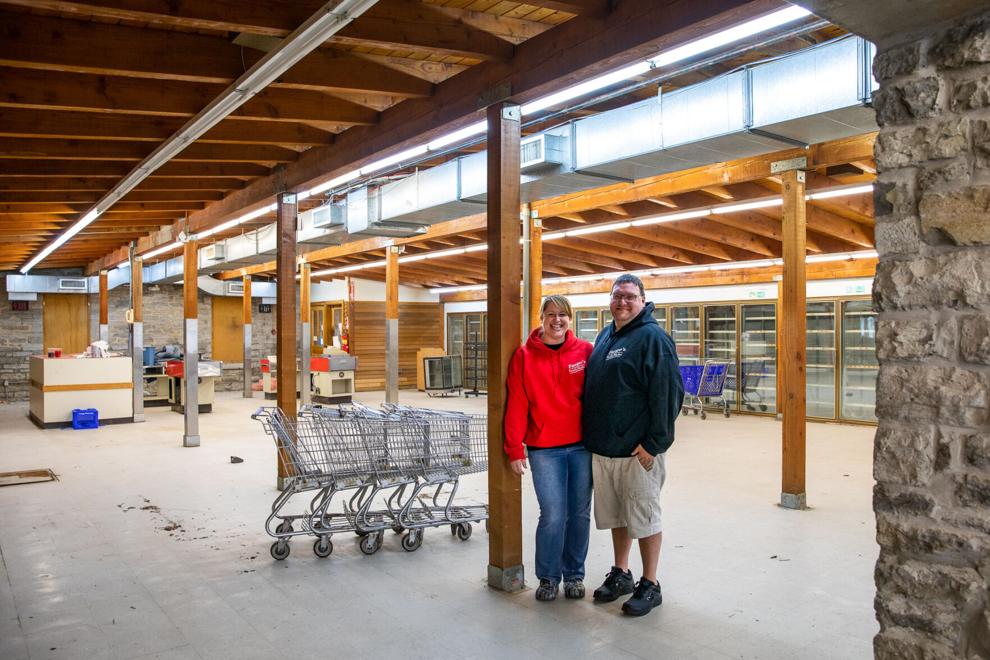 Now, they have their original Henderson location, a smaller deli that recently opened in Adams, and the new Sackets Harbor market's opening on the horizon. The leased space is a work in progress and mostly empty right now, with no shelves in sight. Soon, it will once again resemble a proper grocery store for villagers.
"We're going to run this exactly like Henderson but without gas, because there we have the gas pumps," Mrs. Fargo said. "We have big plans for this place."
"Big plans — this will be Henderson on steroids," her husband added. "This is some serious stuff going on here."
At first, when presented with the opportunity to come and check the place out, the Fargos were just curious and figured it couldn't hurt to look around and see what all the fuss was about; maybe they could score some leftover equipment, they thought.
When Mike Campbell, the man who oversees the property, called the Fargos and said there was a grocery store in Sackets he wanted the couple to run, they decided to at least entertain the idea and hear him out. Once they set foot inside, they fell in love.
"We're hoping to open Jan. 1 if everything falls into place," Mr. Fargo said. "They're moving along fast and that's cutting it close, but I think it's a feasible timeframe."
The Harbor Market was started years ago by the Jefferson Rehab Center as a place to provide work for people with disabilities. Howard Ganter, chief executive officer of the JRC and the Arc Jefferson-St. Lawrence, previously said the store had been losing large amounts of money annually for a variety of reasons, including new competition from places like Dollar General just outside the village.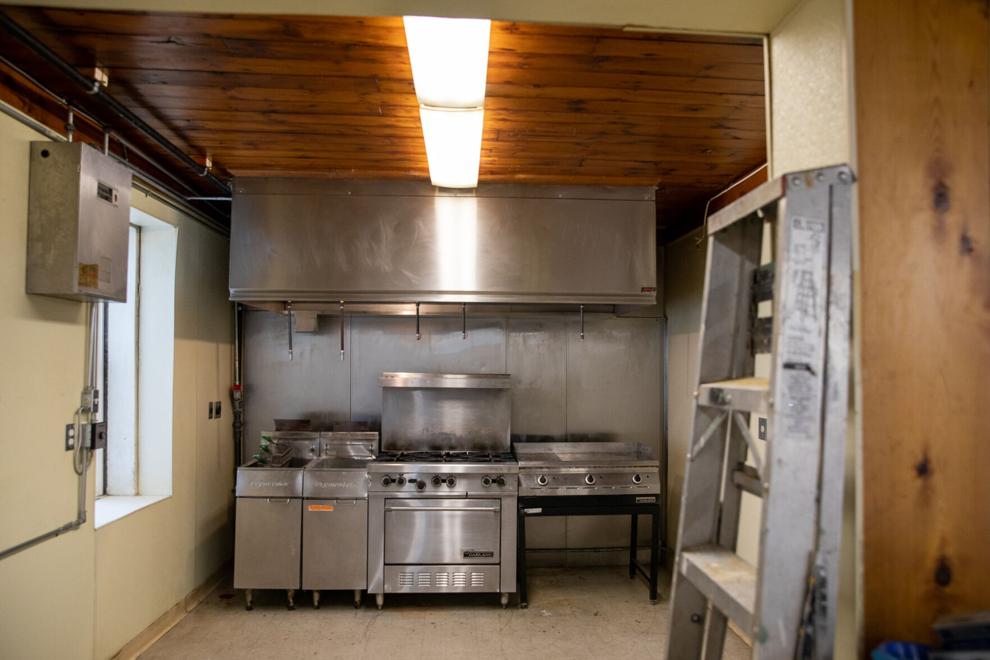 The Fargos hope that when they open the market, customers will choose the quality of their products and their friendly service over the convenience of larger chain locations.
"That's what we're banking on," Mr. Fargo said, "that a lot of the people down here don't want to go to the dollar store."
Stainless steel appliances have already been put in, so the next step is construction work, including ripping the old registers out to make things look more modern. The plan is to create a horseshoe from the far wall so that the cashiers' backs will be to the wall to watch the store and have tobacco products behind them. Coolers will be moved around to use the space to its fullest potential.
Just like in Henderson, the market in Sackets will feature the fresh meats and produce the Fargo name has become synonymous with. Unlike at the original location, the new owners think they have more room to experiment with the Sackets market.
"Henderson, it's a small area, they like what they like," Mrs. Fargo said. "Here, I think I can expand our horizons and try new things, more specialty stuff."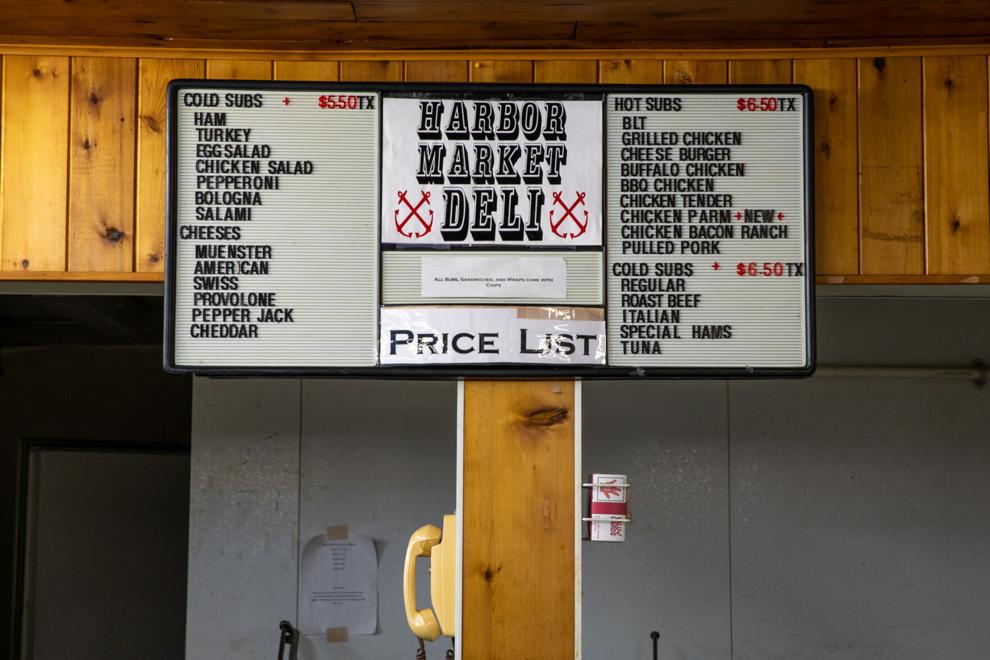 That could mean more gluten-free options, things that can work for those on the Keto diet, and things like specialty sandwiches or salads, or a multitude of other ideas Mrs. Fargo has.
Catering to everyone, there will be both healthy and indulgent options at the market. With a new fryer, fried foods will be added to the menu. The market will feature a large selection of beers, including craft brews, in its coolers.
Mr. Fargo, born and raised in Henderson, said he's not feeling pressure in the opening process. He is just excited about all the potential — so much so that he breaks out in goosebumps sometimes. He said he and his wife, who grew up in Rodman, will tag team the market.
"In the beginning, both need to be here because I think both of us can sell it," Mrs. Fargo said. "I hope that they like us."
Mr. Fargo added that those who encounter them at the Henderson market love their personalities and say it's what sells it every single time.
The Sackets location will feature fresh baked goods like pies and breads, and may even have some new recipes and treats on display. The Fargos said they are also known for their soups, so there will be many kinds of soup available to customers.
Mrs. Fargo said they are looking to have a section for take out meals so people can stop in, get their lunch and then grab something ready for dinner in the same trip. For morning commuters, the location will offer things like breakfast pizza and sandwiches, as well as coffees.
Once things are ready to go in the market, it will need employees, so people are encouraged to send the Fargos a message on Facebook expressing interest, or stop in to either the Henderson or Adams locations for applications.
"The staff that we have on hand right now are phenomenal and amazing and the plan is to have them come here and train people, they're all excited for us," Mrs. Fargo said. "We're also open to suggestions and feedback on what to offer and stock — tell us what you want and we'll try to make it happen."