POTSDAM — Hoof and Horn butchery is hoping to officially open its doors at 32 Market St. next week.
"We have our preliminary inspection on Monday, and I don't see any reason why we won't pass," owner Jonathan M. LaClair said.
Hoof and Horn, he said, will be a farm-to-table whole animal craft butcher shop that will also be an eatery.
When it opens, he said the shop will serve lunch, including grab-n-go, charcuterie and cheese trays.
"We will offer a variety of salads, sandwiches, and soups to-go, as well as various pâtés and cold or hot-smoked salmon and trout," he said.
The charcuterie, he said, will include soppressata, capicola, speck and other dried and cured meats.
Hoof and Horn will also offer limited catering — either hot and ready to pick up, or a bake-at-home style.
For those interested in catering, he said the shop will work with patrons individually, and that email inquiries should be directed to hoofandhornbutcher@gmail.com.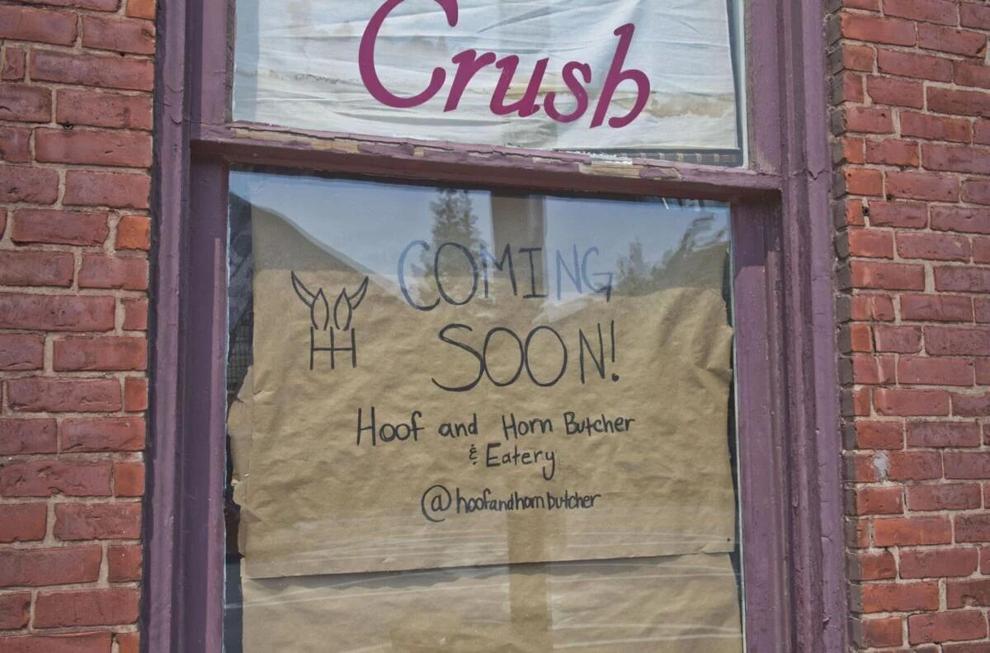 At the shop, Mr. LaClair said there will be a few tables for sit-down eating, with large cushioned bench seats.
"When we do pop-up dinners hopefully in January, which will be Saturday nights reservation-only, there will be a lot more seating," he said.
The pop-up dinners, he added, will likely seat one session of 20 people at 5 to 5:30 p.m., with another seating of 20 starting around 7 p.m. The dinners will feature three- to five-course menus of local food.
"Even though it's going to be very affordable, it will definitely be worth what you're paying," he said.
As for the butchery, Mr. LaClair said the idea is "to use every little bit of the animal that we can."
This means that, while customers will be able to find prized cuts such as filet mignon and ribeye, they will only be in limited quantity — because they are only in limited quantity on the animal that bore them. As such, there will be more nontraditional cuts that consumers may not be used to, such as picanha, tri-tip and bavette.
Mr. LaClair added that he plans to have a raw dog-food program in the future, too.
"We're going to talk to some veterinarians and find out what the best well-balanced dog-food options are, and it will be packed in one-pound quantities and frozen," he said.
For now, he said, the shop will be closed on Mondays and Tuesdays, although in the future it may only be closed one day a week. Hoof and Horn will be open from 10 a.m. to 5 p.m. Wednesday through Sunday.
Mr. LaClair advised customers to "come hungry."
For more information, visit "Hoof & Horn butcher and eatery" on Facebook.