WATERTOWN — While cheese curd sales are down, basic groceries are up at the Cheese Store, underscoring the multiple ways the longtime destination is adapting during life with COVID-19.
On Route 3 just outside of the Arsenal Street chain stores, Summer Zehr is managing the Cheese Store with a sense of flexibility. Just six months ago, she didn't know if the store would reopen. They shut down in March and had to get rid of all the meats and cheeses before the items went bad.
As a result, since the store is owned by the Jefferson County Bulk Milk Co-op, all the inventory in the store was delivered to the owners.
"We had no idea how long this was going to go on," Ms. Zehr said. "We had no idea whether we would close."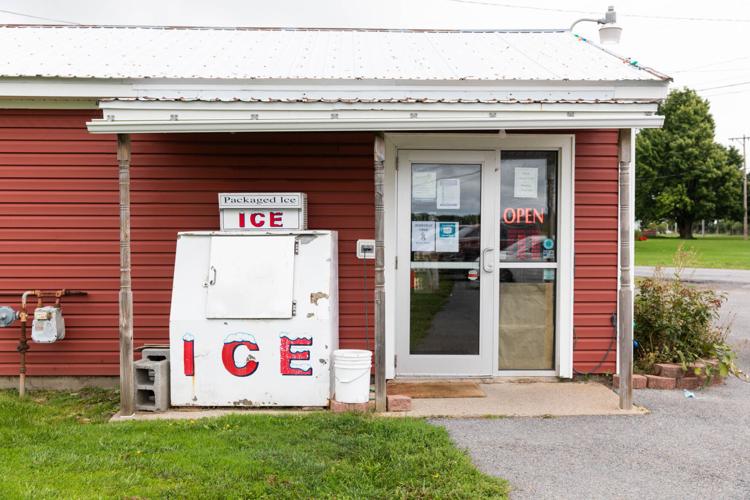 The five employees were laid off on good terms, she said, unclear if they would ever come back. Ms. Zehr clearly didn't give up as the store immediately began renovating its facilities, including its walk-in cooler, which houses nearly 20,000 pounds of cheese, some of which is aged up to 10 years. The store, as well, was renovated.
Customers still couldn't come in the store, but Ms. Zehr wanted to do something. Money wasn't coming in and the electric and lawn care bills needed to be paid. She had to be proactive to make sure customers knew they were still there. So she organized something of a week-long farmers market in the store parking lot. Pat Grimshaw, a member of the co-op, was there selling his new milk line, Next Generation Creamery. There were some produce vendors, and there was Ms. Zehr, selling cheese curds and bologna. She decided not to bring her staff back at that point.
"It was either going to be a hit or a flop," she said. "If it was a flop, I didn't want to mess with their unemployment by bringing them back for one week, so I worked myself."
Ms. Zehr worked alone for a week only selling the two items, and turns out people missed them.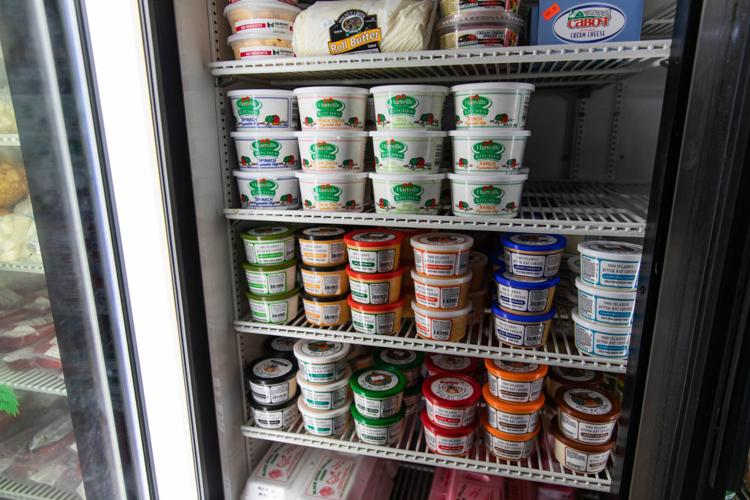 "It went very well," she said. "People loved the outside farmers market idea."
The store then gradually reopened. It started with the farmers market, then the store opened with limited items and customers allowed inside. The staff came back. Hours were cut to two days a week, then increased to three, then four, then five. Cheese curds are still their best-seller, but sales are down a third of what was normal at this point in the year. Grocery sales, on the other hand, have nearly doubled.
"The store used to have high-end, specialty cheese and specialty food items," she said. "Now we're trying to bring in reasonably priced grocery items so you can just stop here and get milk and butter and eggs and bread."
There are factors that play into the hike in grocery sales, from the pandemic carrying people to local stores to customers avoiding larger chains.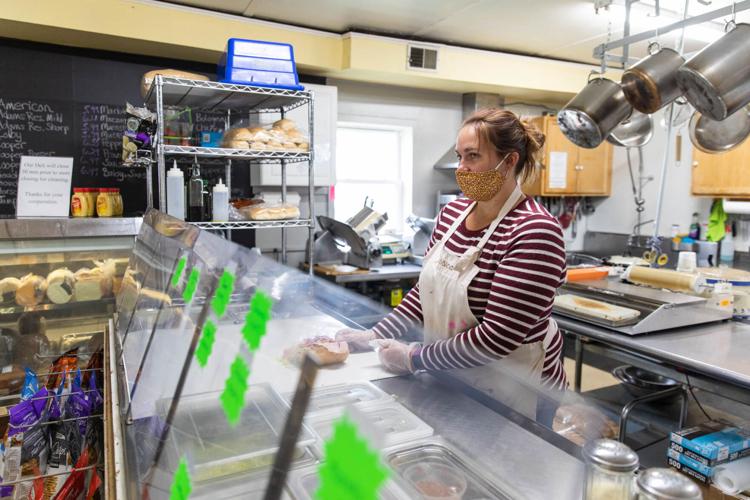 "I'm not knocking places like Walmart," Ms. Zehr said, "but if you can grab some weekly things on your way home from work, that is convenient."
In order of most sold, cheese curds, aged cheese and bologna are still doing well. Selling pasta sauce for $3 instead of $6 is an example of how they were flexible with what was in demand. Now, as the holiday season approaches, Ms. Zehr said they are shipping packages of cheese to out-of-state or downstate people more than ever.
"Everything is different right now," she said, "so it's kind of just about adapting and continuing to change with whatever the world does."