MASSENA — If you're driving out of Massena on Route 420, keep an eye out for a brightly colored van that's been sliced in half.
Inside the "rolling lemonade stand," which is called JP & Pinky's Lemonade, you'll find two lemonade dispensers, one selling pink lemonade, the other with yellow lemonade, along with chips and other snacks like Gummi Bears, Nerds and Sweet Tarts.
Manning the stand is Jason "JP" Fetterly Jr., 8. His sister, Alexandria, 4, is Pinky. They're the children of Jason and Amber Fetterly.
"We actually made this," Mrs. Fetterly said. "Jason bought the van before the kids were born and cut it apart. It was all camouflage and was in the woods for a while."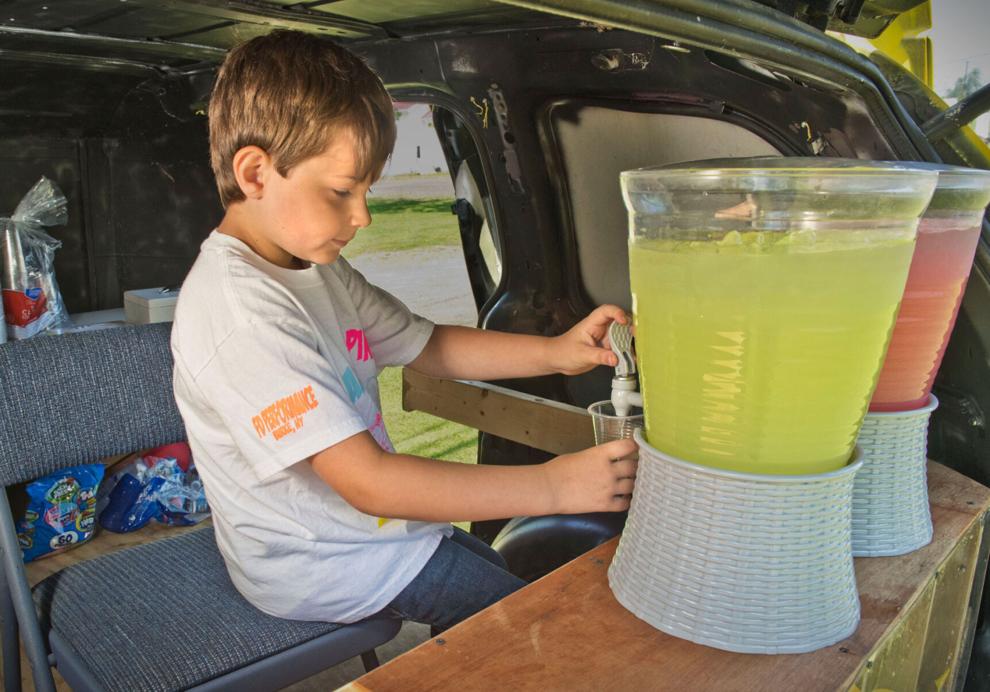 When JP decided he wanted to start a lemonade stand, the van was pulled out of the woods and brought to their Route 420 home, where the family sanded it down and repainted it in a bright color that stands out to catch the eye of drivers as they pass by. The family also built the cubicles that store the chips and candy.
The lemonade stand was JP's idea. He wanted to do something this summer. But he didn't want to just sell lemonade, so the chips and candy were added.
"JP wanted to get out and do something," Mrs. Fetterly said.
Regular pink and yellow "ice cold lemonade" in large cups are $1, or 50 cents for small cups. Chips are 50 cents. Candy is 25 cents. The stand is open on weekends at the Fetterly's home and, on a recent day, the "tip jar" was about half full.
"It's mostly just for here. We keep it here," Mr. Fetterly said.
They did take a road trip to sell lemonade during the recent Bassmasters competition in Waddington, where they met a thirsty crowd.
"He made about $200 that week," Mrs. Fetterly said.
Word of mouth and Facebook shares have brought JP's business to the attention of others, who have supported his endeavor.
"People have been amazing," she said.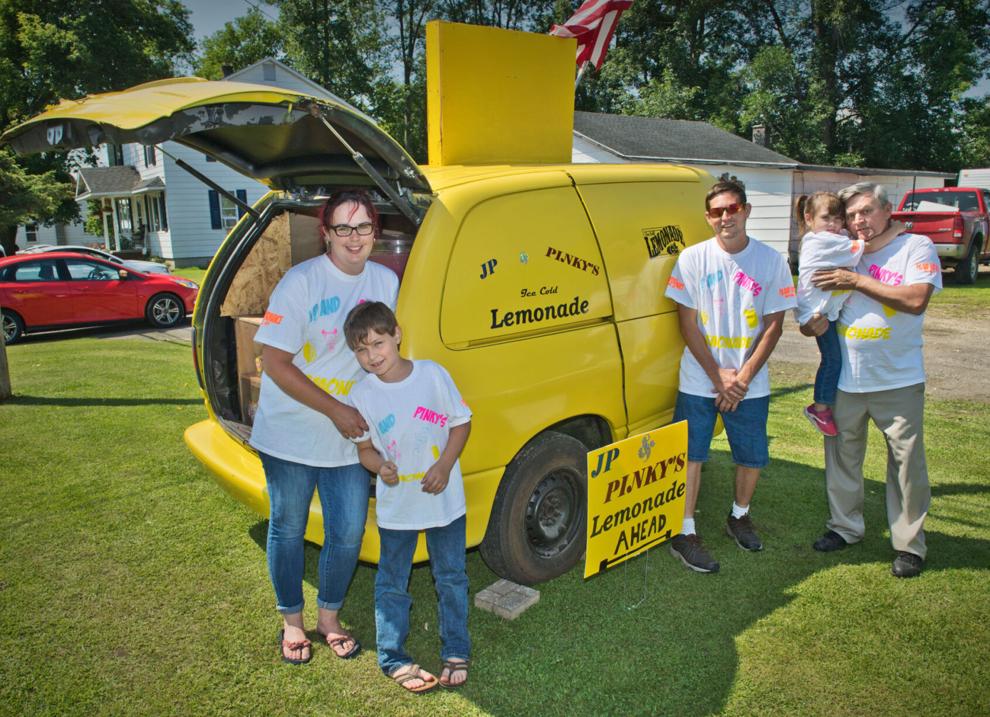 That money in the tip jar isn't destined for JP's pocket, though.
"The biggest thing is he wanted to donate it," Mrs. Fetterly said.
Among the possible organizations he has in mind are the Children's Miracle Network, Ronald McDonald House and Wounded Warriors.
"If he gets enough he wants to split it up," she said.
The lemonade stand will be open until school resumes in September.